Fully online Bachelor of Business degrees offer you the chance to study whatever business major you're interested in. The online study option gives you tremendous convenience and flexibility. At the same time, you have access to learning materials that allow you to become knowledgeable and proficient in your chosen study area.
Some of the most popular online Bachelor of Business majors are Accounting, Economics, Finance, Business Administration and Marketing. But these are only a few of the wide variety of majors available online from a vast selection of colleges and universities.
Accounting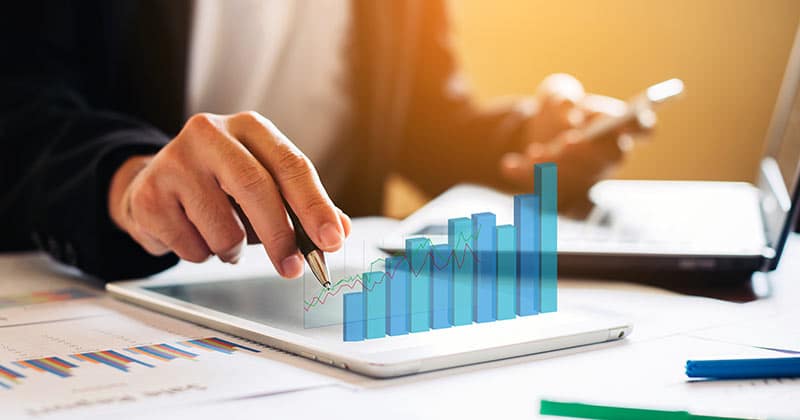 Graduates with a major in accounting may have job titles such as Accountant, Corporate Financial Officer, Financial Analyst and Budget Analyst. The field of Accounting continues to offer many traditional roles in the workplace. Every business needs people with accounting skills and the field must be considered among the most reliable in terms of job opportunities and a stable caeer.
As well as commonly recognized accounting occupations, more innovative types of careers are emerging from the field. A driving force is the increased emphasis on accurate and specific procedures for reporting and analysis. For example, accounting is a popular study field for business development and entrepreneurship, with accounting skills seen as essential for properly managing growth.
Online accounting programs closely mirror the traditional classroom curriculum in terms of required courses. Demand for online learning is on the rise mainly because of the flexibility offered. Online students are a mixture of first-time college students, professionals currently involved in accounting-related fields, and mature-age workers interested in gaining the perpetually bankable major. Mathematical ability and patience are ideal qualities for those interested in this field.
Economics
Top careers involving Economics as a major include banking and government related positions involving the thinking processes behind theories of economics. Research analysts, who rely on strong background in economic theories and the inter-workings of economic systems, are a prime example of potential job titles. Banking and Financial Service Analysts and Auditing as well as Finance related consulting and Statistics are also common choices for the Bachelor's program. Problem solving and strong mathematical skills are a plus for most wishing to venture into the field of Economics.
Business Administration
For this more "broad based" area of study, for which the top degree is an MBA, occupations vary widely. Careers often include retail management options, administration options, retail entry level, marketing and many entry level occupations requiring a basic overall concept of business practices and relationships required to conduct business on a daily basis. Those wishing to develop their own business are a natural fit for the Administration major, due to the necessity to understand general aspects of commonly conducted business procedures and practices. Entrepreneurial types needing a strong foundation on which to custom build their own company find this major a natural match. Organizational skill-sets are considered to be a help with studies in this major.
International Business
With a major in International Business, job options will mostly be in the areas of the relationships of people and natural resources with respect to the international communities. In other words, most general aspects of business conducted in an international format. Financial Analysts who may specialize in various currencies are one avenue for the major while most aspects of production, the economy as well as finance will fit through the category of international focus. Government jobs centering on multi-national interaction, currency exchanges, even the broad-stroke categories of business administration, with an international twist, would be a comfortable starting position for those from this major. Organizational skills and any specialized mathematical and accounting focus designed to cover different countries and their interactions would be most helpful.
Established Accreditation
Although it may cost more to earn an online business degree from a commonly known and recognizably accredited organization, the barriers it will overcome are often worth it. Unfortunately, for some lesser known online programs which are actually accepted by experts as some of the best, the smart money from most hiring businesses seems to remain on the names they can easily verify as trusted. Sadly, the best credentials may be a matter of being only those which are more popular and widely known by those scanning through resume's and job applications.
Cookie Cutter Reward
As opposed to studying and earning a degree which carries limited endorsement, which may only help with the career seeking cause in a minor way, when the brand is comfortable and familiar, as with everything in society, a level of conformity is awarded. If a potential employer requires extra time researching the academic credentials of a job candidate, the applicant has established their case for hire as a "higher maintenance" potential employee.
Unfortunately many candidate sorters may have lost the romance for identifying uniquely educated individuals after only a few thousand names into their careers as talent hunters. In truth that position has evolved into more of a "easy grab" than a "hunt" based on numerous available job candidates with extremely popular prestigious degrees. When it comes to the selection process of virtually all reliable employers, ease of verification is crucial in gaining the competitive edge.
With so many people seeking employment for top positions, and fewer quality jobs open a hiring manager or firm will customarily try and "short stack" the list of applicants. Those lesser known educational "brands" will more often than not end up in the pile of paper not usually associated with "main stream" education. In a technical society driven by ease due to invention, where "less is more", this is the exception to the rule. More means more when it comes to academic credentials.
Multiple Options
There are many choices when it comes to online Bachelor of Business Majors and greater flexibility than ever before (Just Business Today). Some of the options may seem "to good to be true", and for the most part those are the ones which are the least recognizable and lowest accredited in many cases. There are, of course exceptions to the rule and some of the lesser known programs are "stand outs", which have not fully been celebrated based on their merit and remain a victim of their lack of popularity. If these online options where in business and operating with a voice to express their disgust for being overlooked their motto would without question be "it is not what you know but who you know", reflecting their stereotypical dilemma of being more "trendy" than trend.
Career Benefits from Studying Business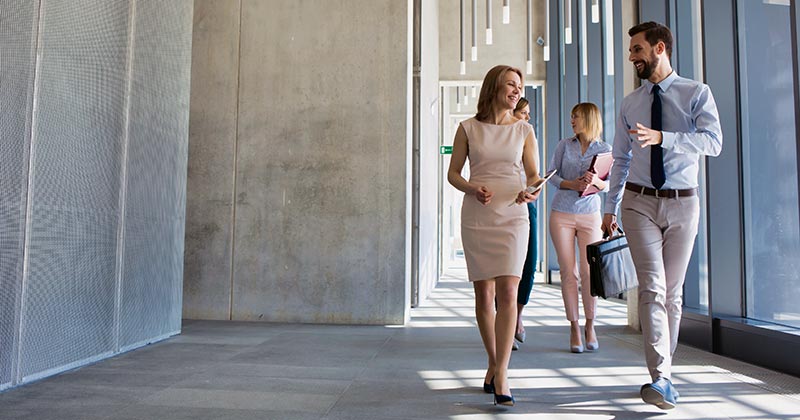 Business is one of the biggest broad fields of study at most colleges and universities, especially distance learning providers. There is good reason for this.
Studying business gives you skills that should prove to be relevant to your career, no matter which path your career takes. Every company and organization needs people to do jobs such as record keeping, team management, recruitment and training, sales and marketing, etc. By studying business online, you are hopefully on your way to becoming a versatile and adaptable professional.
If you are concerned about getting a business qualification but not being actually qualified for any particular job, remember that you always have the opportunity to specialize. For a Bachelor of Business degree, you probably need to start narrowing down your choice for a major after the first year. Some of the business disciplines that are safe bets for getting a job after graduating are accounting, finance and human resources management.
Required Further Education
For those who are already employed in a position in which they feel secure and adding an online business degree is only a matter of checking a box on a "to do" list for their employer, then virtually any piece of paper acceptable to fill the bill will suffice. The key to deciding whether to try and increase long term marketability, planning for the worst by preparing the best, would be simply a matter of comfort with the current employment situation. As with most areas in the business world, the only constant is considered to be change, and planning accordingly might be a logical decision.
For Those With Genuine Ambition to Learn
As with every segment in life, there are those who have their potential challenged by simply maintaining the status quo and others who feel the desire to excel through an innate drive for learning. For those experiencing a genuine thirst for knowledge, there is no substitute for systematically deciding which online courses would provide the best experience and the highest level of challenge.
Even though it may be the hardest choice to take the most challenging online courses, those who are driven by personal achievement and overall self improvement will always take the path less traveled. The true thirst for knowledge is not normally an acquired taste, but rather one which burns deeply from within.