A leadership and management masters provides tools to communicate, direct and lead. Explore online degrees in Australia, including in business, education, health and nursing.
A leadership masters is an advanced postgraduate program for managers and professionals. Participants learn how to direct work activities, with an increased emphasis on influencing and a reduced focus on the 'doing' side of things.
Leadership courses prepare you for senior roles by developing your management strategies, vocabulary and confidence. You gain new perspectives on the art of managing and leading, along with tools to make an immediate impact. Various specialisations are available, including in leadership, management, health management, educational leadership, and nursing management.
Becoming a manager starts you out on a different career path than what you were formerly on. You may be trained in business, technology, engineering, healthcare, education, science or something else. But that education is professional training to do a certain job. As you rise into the management ranks, a different kind of learning is required.
Leadership and management programs are about learning how to wield influence on others. Your communication style, problem-solving approaches, consultation methods and planning skills are examples of qualities you should develop and refine. Leaders and managers require a different toolkit to bring out the best in others.
Studying leadership and management at university may bring surprising benefits, as you move beyond an education that may have been confined to what you observed in the workplace. Students achieve breakthrough gains in their leadership understanding and add practical strategies to achieve real results. Graduates also come away with a qualification that demonstrates a commitment to self-improvement and a desire to capitalise on their innate leadership potential.
An online Master of Leadership program is for professionals with significant experience. The idea of the course is to get you thinking about leadership styles and methods. Self-reflection is usually a big part. By contemplating theory and your own practice, you can develop strategies to be a better leader in the future.
A Master of Management is a general managerial program that delivers transferrable executive skills. Salary benefits to graduates come from improved on-the-job performance and enhanced communication skills. As well, holding a management qualification gives employers more confidence to appoint you to senior roles.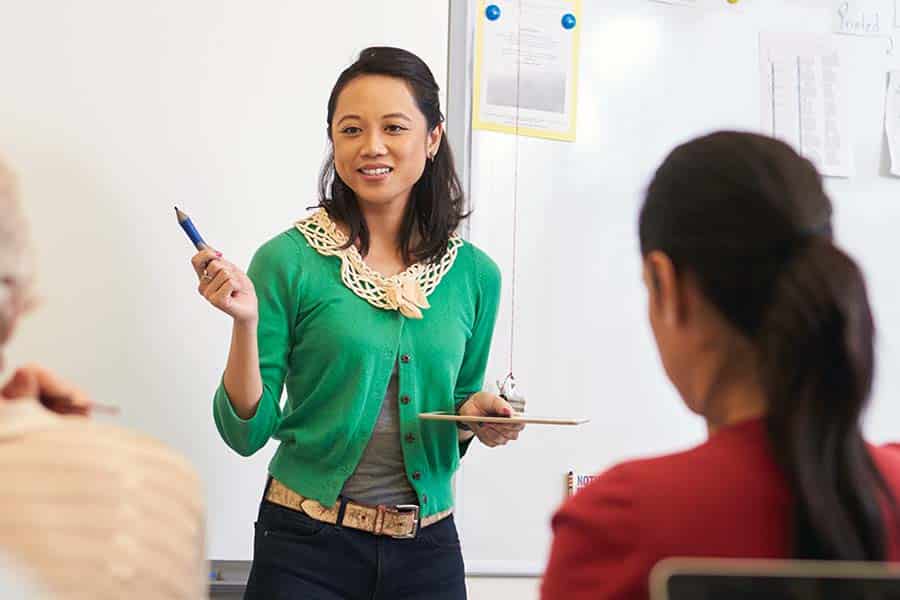 A Masters in Educational Leadership is for teacher trainers and other learning managers. Program participants explore how to better support professional development and learning innovation.
Education leaders are needed in schools, universities, corporate settings, healthcare, the public sector and in community settings. A master's education provides authority and skills to help you take on new challenges.
A Master of Leadership and Management in Education covers topics such as leading staff, measuring and improving learning outcomes, and digital learning... READ MORE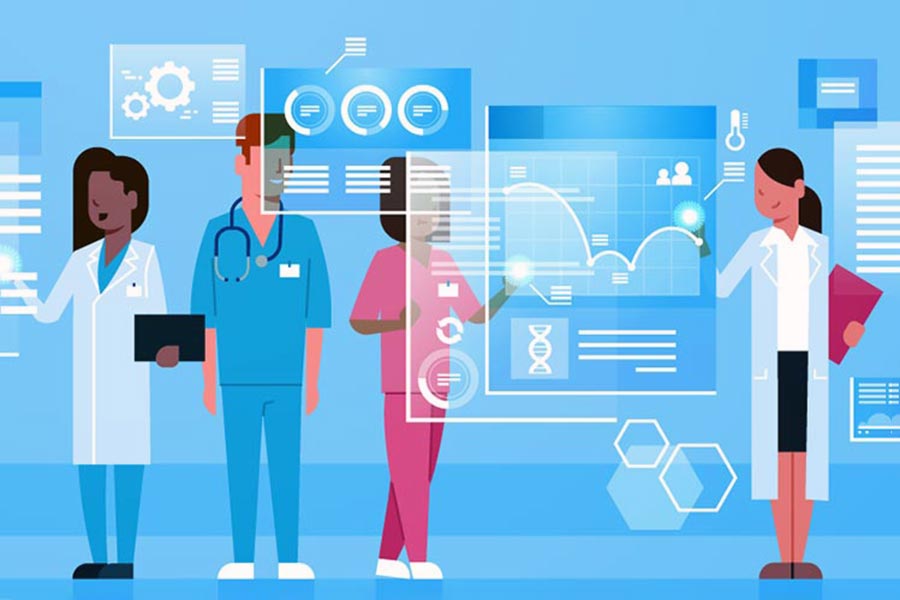 If you're in health care, a Master of Health Management may be the ideal leadership program. Management courses are aimed at people who know the health industry and are looking for greater job responsibility.
Different specialisations are available, allowing you to choose the best course to meet your career goals. Masters degrees are, for example, available in health administration, health information management, health services leadership, digital health, and nursing management.
You can study for a health master's degree 100% online while continuing to work in the industry... READ MORE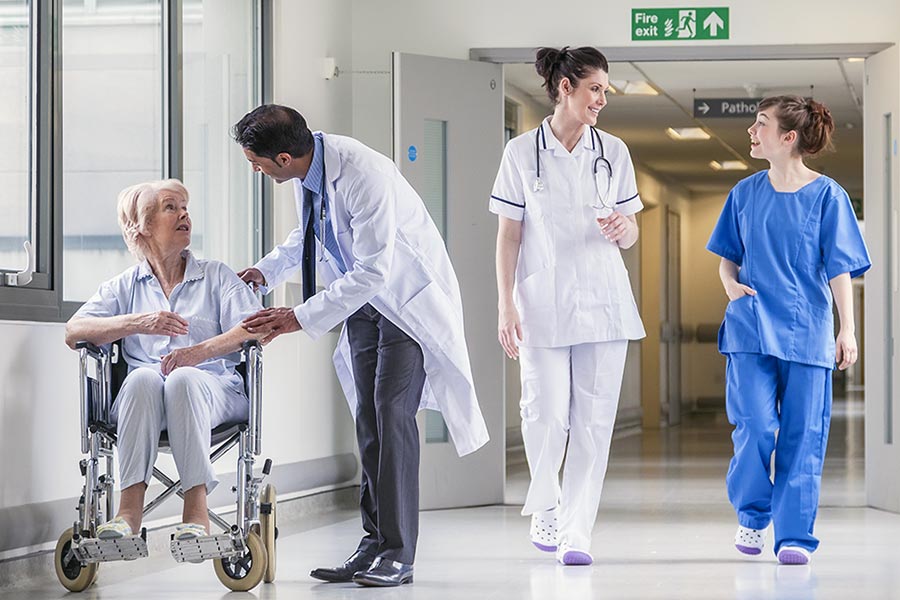 A Master of Health Services Management prepares you for healthcare leader roles where client safety and service quality are prioritised.
As the Australian healthcare and social care systems evolve, we constantly strive to improve quality and safety outcomes. Gain the tools to help promote further advancement with a Masters in Health Services Management online.
Potential study topics include the Australian healthcare system, using health care data, risk and cost management, service planning and evaluation, and health care policies and politics... READ MORE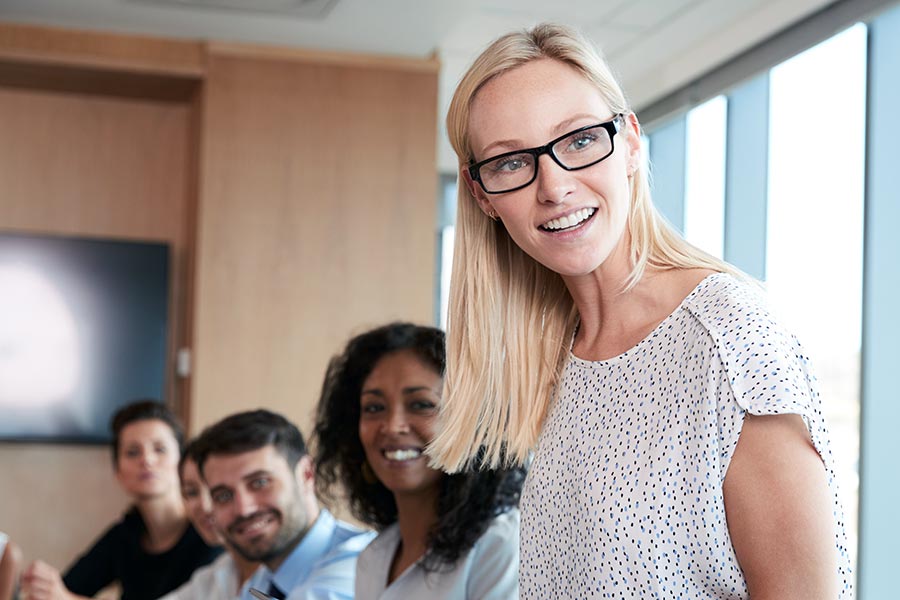 As an experienced nurse, you can specialise in leadership and management with a Masters in Nursing Management. The postgraduate degree prepares you for senior roles such as manager of a nursing team, nursing coordinator, or a health services or facilities manager.
Students explore topics such as how to lead teams, financial management, collaboration in health care, and conflict and dispute resolution.
Online courses are designed with working professionals in mind, and you can continue your nursing duties while studying for your degree... READ MORE
What You'll Study (Course Structure)
Master's degrees in leadership and management explore different aspects of the job of being a manager in charge of people and operations. Using theory and principles, case studies, personal reflection and projects, you'll engage your mind on leadership issues and strategies.
The degrees are, in some respects, like stripped down versions of a Master of Business Administration. Programs may be shorter than an MBA, consisting of 8 subjects instead of 12. And the 'missing subjects' tend to be business units. There is a firm focus on developing your management and leadership skills.
By studying online as a part-time student, you can earn your degree while working full-time. These programs are designed for working professionals.
Topics you'll likely cover include the following.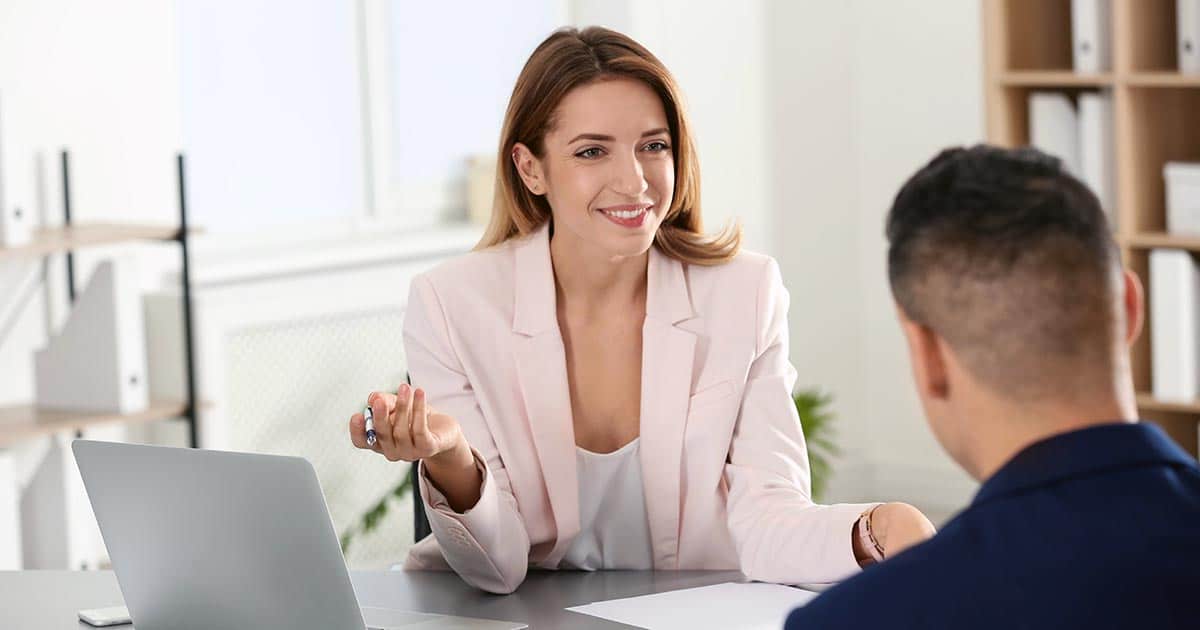 Earning a Master of Leadership and Management (or similar) creates career opportunities across all sectors of the Australian economy. Effective managers and leaders are needed everywhere to administer operations, manage teams, and drive productivity improvements. A general program of study will enhance your career prospects no matter which sector you're in.
Gaining an education in managing and leading is valuable because you probably did little exploration of this field in previous university studies. The programs fill knowledge gaps, introducing new concepts that you may not encounter in your daily professional experiences. Graduates benefit from a proven commitment to being a good manager plus the knowledge and skills to maintain an upward career trajectory.
Specialised programs are obviously designed to give students an edge in certain fields. For example, a leadership in education course prepares you to be a school principal, program director or education administrator among other occupations. A health management qualification is ideal for jobs such as practice manager or nursing unit manager.
Entry Requirements
As a postgraduate course, a bachelor degree is normally required to be admitted. But, if you have sufficient management experience, an alternative pathway may be to do an embedded graduate certificate course. Completed subjects count as credit towards your master degree.
Experience requirements generally apply for these kinds of programs. Students need the experiences of being managed and doing the managing to contextualise course content. Here are example course admission requirements.