Let's explore education and teaching degrees from Australian universities. To qualify to teach in Australian schools, you need a Bachelor of Education or Master of Teaching.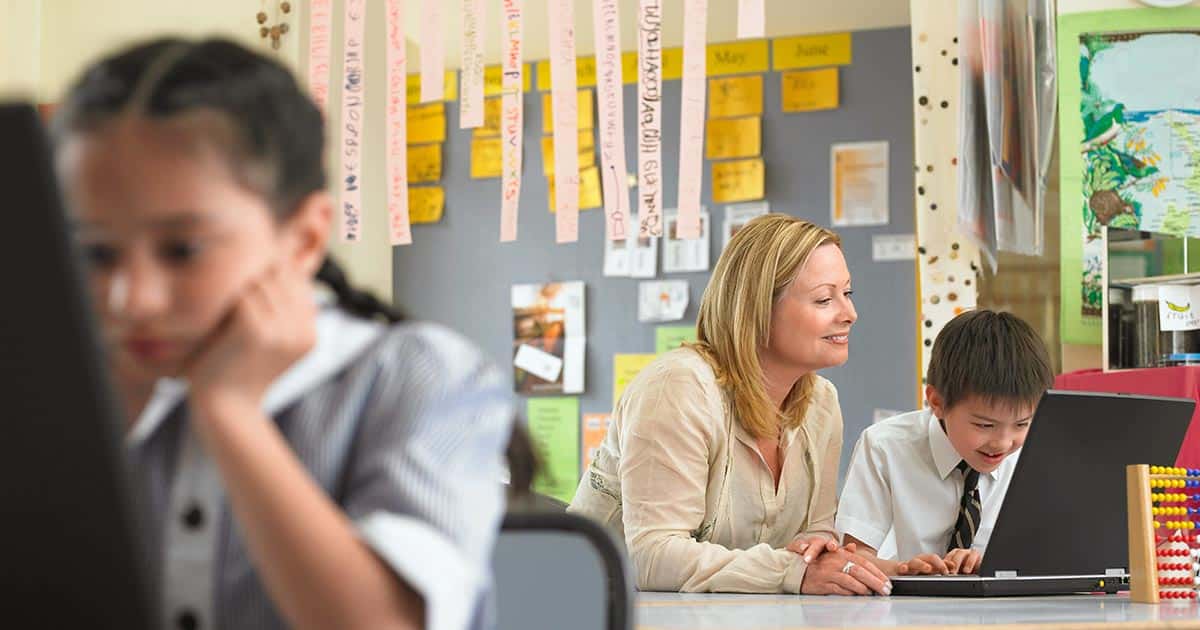 To be a classroom teacher in Australia, you need a teaching degree. That means a 4-year Bachelor of Education if you haven't been to university before. If you have a degree of some kind already, a 2-year Master of Teaching is the way to go.
Online teaching degrees are available. Teacher training placements are included in the programs and can usually be done near where you live. Online study is a well-established, common way to earning teacher qualifications in Australia.
Another kind of education degree is a Master of Education, which is a postgraduate course for current teachers. For professional development, also consider Graduate Certificate in Education courses, which are specialised and relatively short.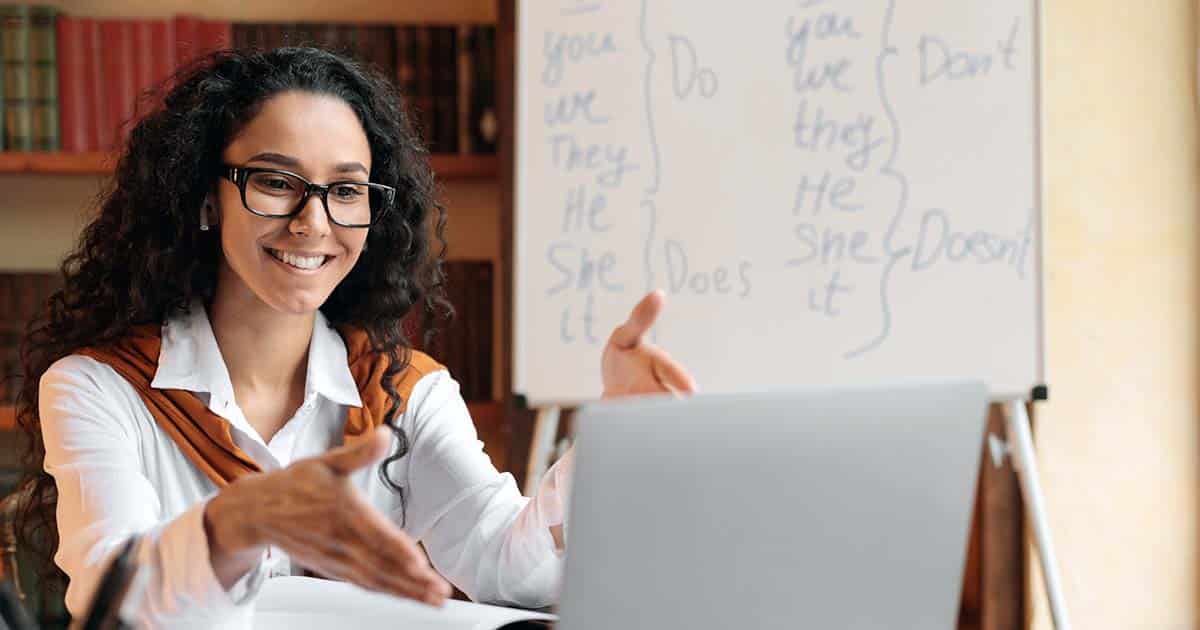 An online Bachelor of Education degree will qualify you to teach in Australian schools. The program requires 4 years of full-time study (or part-time equivalent) and includes work placements. The main streams are Early Childhood, Primary and Secondary. Combined study streams are also available.
Online learning is fairly common with undergraduate education courses. Lerna Courses estimates that 32% of undergraduate education students in Australia are classified as fully external. Based on pre-pandemic enrolment patterns, a further 21% are engaged in multi-modal study.
UNE Bachelor of Education
Whatever type of online education degree you want, the University of New England has probably got it. UNE has a wide selection of Bachelor of Education majors, some of which are offered exclusively online. Students can specialise in early childhood, primary or secondary teaching, or across levels such as K-12. For aspiring secondary-school teachers, available majors include Arts, Mathematics, Music, and Science. UNE is one of Australia's largest universities for distance learning.
USQ Bachelor of Education
The University of Southern Queensland's education degrees can be studied fully online. You also have the option of doing teacher placements overseas or anywhere in Australia. There are education courses for most learning sectors, including early childhood, primary, secondary, health and physical education (at primary and secondary levels), and special education. USQ education graduates enjoy exceptionally high employment rates.
A Master of Teaching degree is the postgraduate equivalent of a Bachelor of Education. The teacher training program prepares someone who hasn't studied education before to be a classroom teacher (and includes work placements).
The MTeach is suitable if you have a university degree in a non-education discipline and aim to be a teacher. The program is a quicker way to become a teacher than a B.Ed., taking only 2 years of full-time study. When enrolling, you'll need to choose whether you want to teach in Early Childhood, Primary School or Secondary School settings.
Deakin Master of Teaching
Deakin University has an online Master of Teaching program that covers early childhood, primary and secondary education. You also have the option to study online for a dual qualification that allows you to teach in either primary or secondary classrooms. The 2-year degrees consist of coursework and, towards the end, supervised professional placements. Gaining entry depends on having a university degree and on a selection tool for non-academic attributes.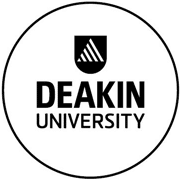 UNE Master of Teaching
The University of New England offers both Primary Education and Secondary Education in its Master of Teaching program. The practical components of the courses are met using an 'online demonstration school' and a professional experience internship. Degree structures are based on the NSW Education Standards Authority (NESA) guidelines but are intended to be suitable for students nationwide.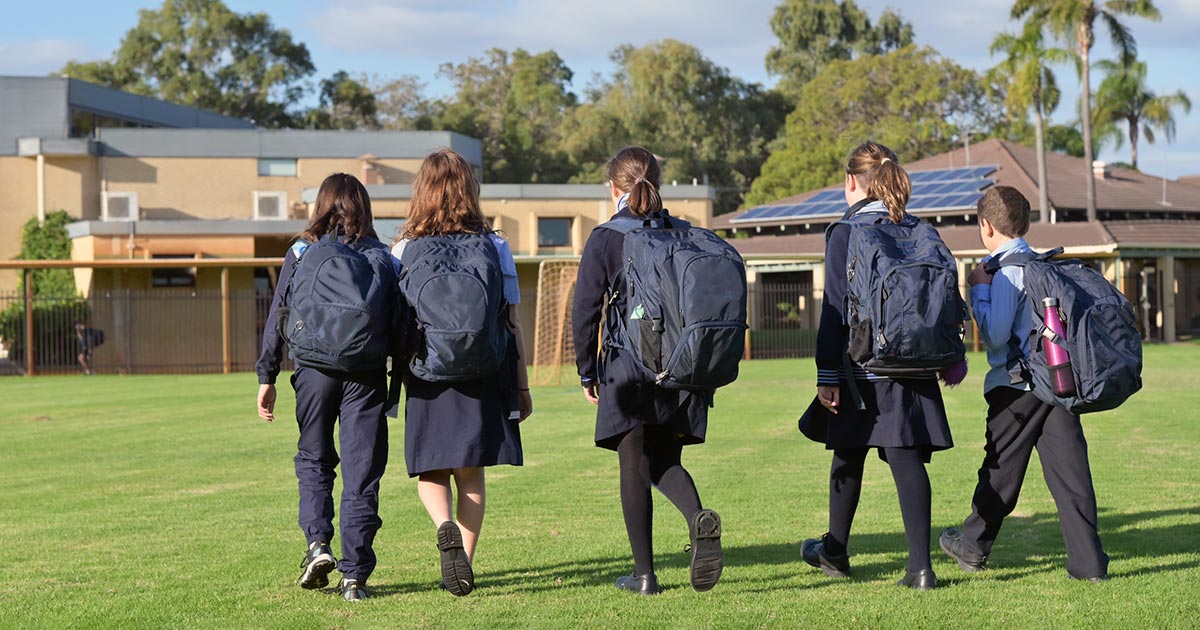 Bachelor of Education and Master of Teaching courses include teacher placements, where you start teaching students in a supervised environment. Australian work placements are required for teacher registration. The experience is important not just for learning, but to gain confidence and prove yourself as a capable new teacher.
Training placements happen in schools or other learning centres. They consist of some months of practical, supervised teaching. Trainee teachers are often responsible for organising placements or at least participating in the process. Placements must happen in varied settings.
To illustrate the pattern of training, a Bachelor of Education course may require 4 placements of 20 working days each (4 x 20 = 80 days). A Master of Teaching could require you to do 3 placements of 20 days (3 x 20 = 60 days). The exact schedule depends on the particular degree.
A teaching degree, whether it's a Bachelor of Education or Master of Teaching, provides you with an accredited professional qualification for working as a teacher in Australian schools. As a graduate, you should meet the Australian Professional Standards for Teachers.
Learning outcomes are that you're able to:
know your student group and how they learn
know your subject/content and how to teach it
plan and implement instruction and learning
foster a safe and supportive learning environment
assess, report and provide feedback on student learning
continually improve through professional learning
engage professionally with students, colleagues, staff and the community.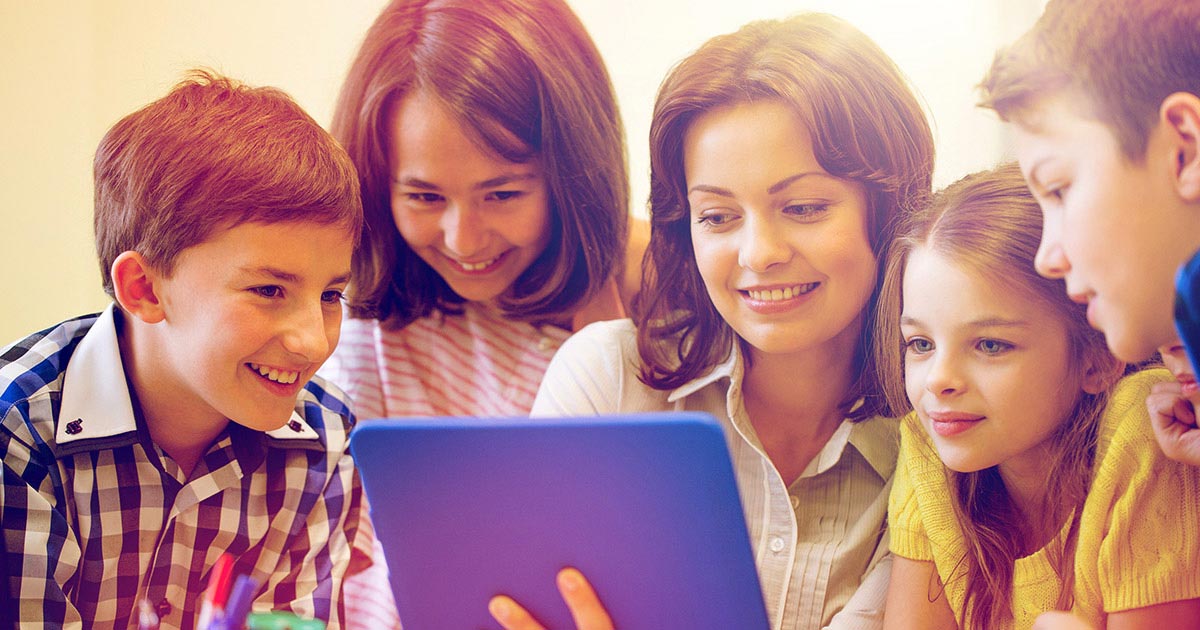 A Bachelor of Education or Master of Teaching from an Australian university will normally qualify you to teach at schools in the state where your degree is awarded. You may also be eligible to register as a teacher in other Australian states and territories. Employment of School Teachers in Australia is projected to grow by 9% over 5 years to reach 494,000 by late 2026.
Your first point of contact for questions about teacher registration is the teacher regulatory authority in your state or territory. They are responsible for nationally consistent teacher registration in Australia.
In studying education, you have opportunities to specialise in subjects that interest you. As well as the traditional academic disciplines (such as English and mathematics), you can study topics like physical education, creative arts, outdoor education and applied science.
An education degree opens career opportunities beyond the classroom as well, such as in school administration, education research, public policy, and human resource development. As a university graduate, you're also eligible to undertake postgraduate courses in numerous disciplines, including in business, management and the social sciences.
The entry requirements for online teaching degrees vary by state of Australia and university. Non-academic suitability for being a teacher is assessed by different methods, including written statements. In addition, in general terms, these are the ordinary requirements:
For a Bachelor of Education, you need to achieve the university's required ATAR score. Achievements in certain subject areas, such as English, may also be required.
For a Master of Teaching, you need a bachelor degree. If you intend to teach in secondary schools, your degree must provide suitable preparation for your curriculum subject(s).
Here are examples of School of Education admission requirements. Enquire for further details.
A Graduate Certificate in Education is a popular professional development option for registered teachers and others involved with education and learning.
The versatile course can be used for general teacher development, to study specific topics, and as a pathway to a Master of Education degree.
You can do an online Graduate Certificate in Education specialising in the fields of workplace learning, educational leadership, early childhood education, higher education, education wellbeing, special needs, inclusion and diversity, and more... READ MORE
Master of Education online programs give teachers and other educators the opportunity to do advanced study in a field of their choosing.
You can study online for a Masters in Education as a working professional. Accelerated M.Ed. programs support study across the year, with students tackling one subject at a time in 6-8 week blocks. An 8-subject master's degree can be finished in 16 months part-time.
Specialisations include educational leadership, early childhood education, inclusive education, and educational wellbeing... READ MORE