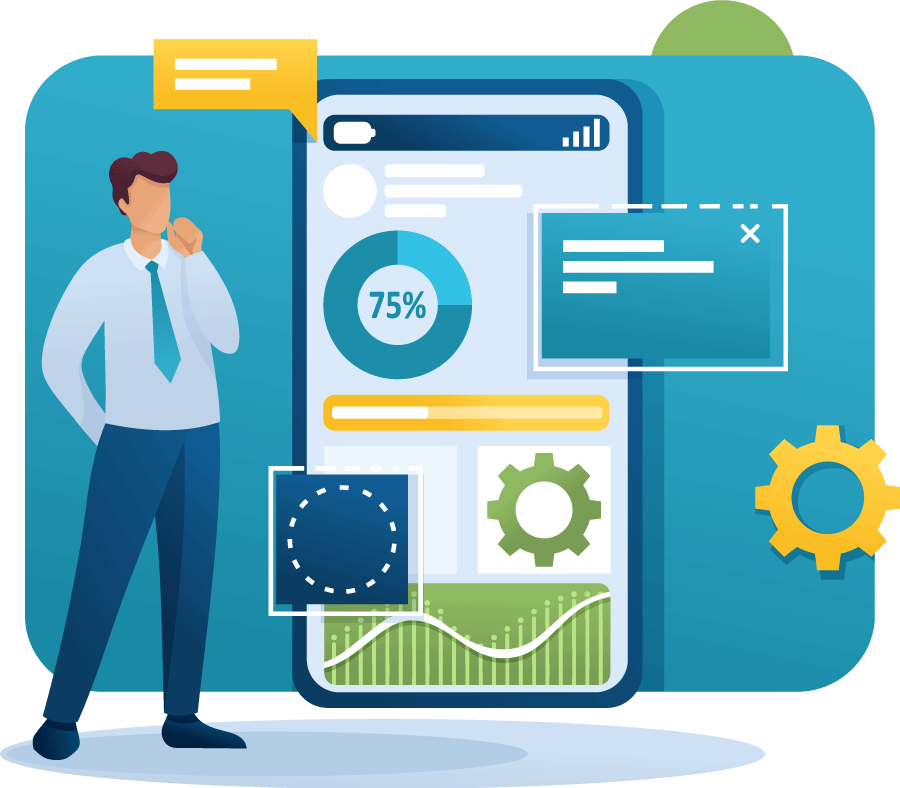 Why Study Project Management?
An online project management course may be a good choice if you have some experience working on projects and you want to upgrade your skills and qualifications. You can study project management online while holding a full-time job. Any current work projects may be useful for learning and assessment.
Degrees and accredited diplomas are valuable for a career as a project manager. Short training courses can also be used to help pass professional accreditation tests. You can also study project management less formally for professional development or out of personal interest.
Add to your existing skillset
Project management training helps ensure career success by complementing on-the-job experience. Professional certification and an education qualification (diploma or university degree) help you to:
learn to manage projects in a structured way and build applied skills (such as using PM software)
better communicate with colleagues and be trusted to take on more senior roles
land jobs by demonstrating professional development, and branch out into different industries and roles.
Most project managers start with industry experience but without project management training. Continued career progression eventually depends on studying project management formally. The sooner you get that education, the greater the long-term advantage.
Academic qualifications (degrees and diplomas) carry value in project management. You can distinguish yourself as a top project manager by earning all of the following credentials:
a diploma or bachelor degree in your industry (e.g. Bachelor of Engineering)
an academic qualification in project management (e.g. Graduate Certificate of Project Management) and
professional accreditation (e.g. AIPM, PMP or PRINCE2).
Diplomas
Diploma-level courses may be a good choice if you don't have a bachelor degree of some kind. Accredited online courses include Certificate IV, Diploma and Advanced Diploma in Project Management... READ MORE
If you have extensive project management experience, you may also be eligible to start a Graduate Certificate (which is the first part of a masters).
Degrees
Most online PM students are enrolled in postgraduate courses (as opposed to, say, a Bachelor of Business with a Project Management major).
A popular option is to do a Graduate Certificate, which gives you credit towards a masters. It can also be used as a pathway program for students who don't meet masters eligibility criteria... READ MORE
For Australian project managers, the most popular general certification courses are PMP, PRINCE2 and AIPM.
For each course, you need to meet eligibility criteria, pay fees and pass a test. The result: you earn a well recognised professional credential.
To do well on the tests, it helps if you are an experienced, educated professional. But you can also do intensive training courses as preparation.
Project Management Professional (PMP)
PMP is an internationally recognized certification for project managers offered by the Project Management Institute (PMI). PMP Certification Courses are used globally, across fields and within most industries.
To be eligible, you need
a bachelor or higher degree, 4,500 hours leading and directing projects, and 35 hours of project management education; OR
if you have no degree, 7,500 hours leading and directing projects, and 35 hours of project management education.
The exam is closed book and consists of
200 multiple choice questions, 25 of which are sample questions and don't count for the score
questions based on the PMI Project Management Body of Knowledge (PMBOK).
Projects In Controlled Environments, Version 2 (PRINCE2)
PRINCE2 is a certification program offered by AXELOS. Different levels of certification are available.
PRINCE2 Foundation is a beginner's certification, used as a prerequisite for all other PRINCE2 certifications. It consists of a 70-question, multiple-choice, closed-book exam, and there are no prerequisites for taking it.
PRINCE2 Practitioner is a certification that you'll be able to apply to real projects. To be eligible, you need either the PRINCE2 Foundation or another PMI or IPMA certification (such as the PMP). The exam consists of 8 questions, each with 10 items. It is open book and the official PRINCE2 manual can be used.
PRINCE2 Professional is a certification for more complex projects. It requires the PRINCE2 Practitioner certification and is based on group activities and a case study of a fictional project with no written examinations.
PRINCE2 Agile Practitioner for project management combined with agile methodology. It requires the PRINCE2 Practitioner certification and consists of a 50-question open-book exam.
Australian Institute of Project Management (AIPM)
AIPM offers a national project management certification called the RegPM (Registered Project Manager).
Candidates are required to collect and submit evidence that showcases their competence and requires the completion of an Assessment Record Book (ARB).
AIPM Certification Courses comes in several levels, and they all require you to be a member of the AIPM at an Associate, Member or Fellow level.
CPPP – Certified Practising Project Practitioner – suitable for a team member who works on projects.
CPPM – Certified Practising Project Manager – for those who lead teams and manage projects.
CPSPM – Certified Practising Senior Project Manager – the CPPM is required for this certification who is meant for senior managers who manage difficult and high risk projects.
CPPD – Certified Practising Project Director – for those who direct projects.
CPPE – Certified Practising Portfolio Executive – for those who monitor projects.