Lerna Courses helps students find the best online courses. We analyse careers and learning options.
---
Our team works with universities to make your journey smooth and rewarding.
We help you understand the ins and outs of each course and how it matches your career goals. You can count on us for making wise decisions, whether you're looking to specialise or seeking a broader education.
Online and flexible learning is the future, and Lerna Courses is leading the way. We offer options to suit different needs and lifestyles.
Under the Unicurve family, we work alongside other education and career services like Mallory Career Guide and University Reviews.
Lerna Courses was created to give people better information about online learning options.
With access to potentially many courses from around Australia, everyone should be able to see the best ones. Lerna Courses ensures you have access to the best programs in Australia, rated for student experience and value for money.
Origins of Lerna Courses – Dr Andrew Lancaster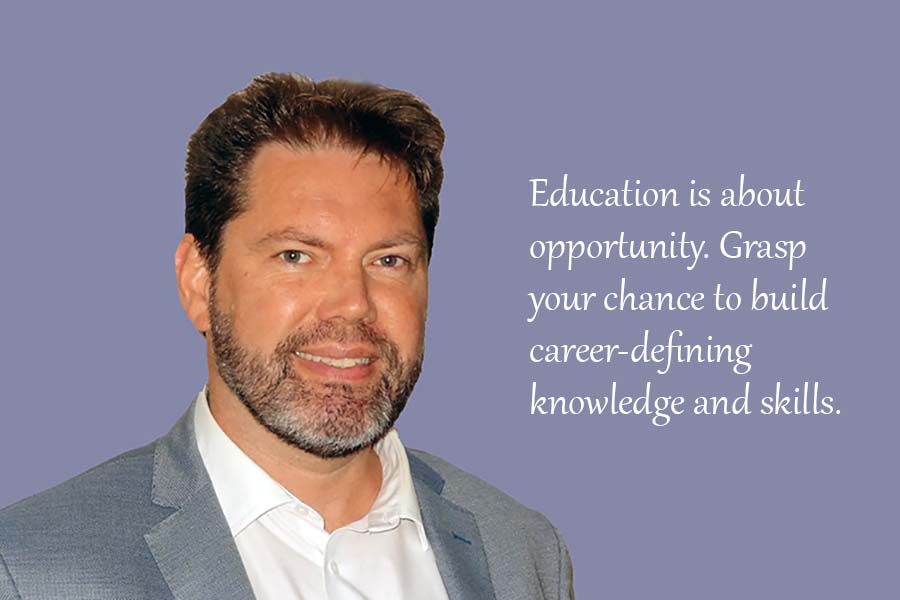 Education opens doors to opportunities. Dr Andrew Lancaster saw this and started Lerna Courses in Canberra in 2013. He shifted from the public service to fill a gap in trustworthy educational advice.
People deserve reliable, user-friendly guidance when choosing between online courses. After all, your education often represents one of the biggest investments of time and money you'll ever make.
How Lerna Courses Helps University Students
Lerna Courses is all about supporting students. We clear up confusion about education and career options across various study fields.
Choosing the right course leads to a great learning experience and career success. We're here to help you find a course that engages you, balances theory with practical skills, and connects you to the job market.
With our experience in Australian education and careers, Lerna Courses offers practical, thoughtful advice. We're here to guide you to academic excellence and career fulfilment.