Let's dive into Australia's top online MBA programs, each offering flexible study on your terms.
Leading Online Business Schools
Why an Online MBA is Valid
An online Master of Business Administration is recognised and valued in Australia, opening doors for career advancement opportunities. You can confidently enroll, knowing the degree is considered a worthwhile investment by employers.
Recruiters typically do not differentiate between on-campus and online degrees. In fact, completing an MBA online demonstrates attributes such as discipline, motivation, and self-reliance, which are highly sought after in the professional world.
An online MBA is a popular choice for working professionals aiming for career progression. Students gain practical skills and a globally recognised qualification. Graduates of Australian MBA schools command high salaries, highlighting the degree's potential to create career opportunities.
Related: Is an Online MBA Valid in Australia?
The best universities for an online MBA share certain common attributes. All the following programs are available 100% online and are designed for part-time study by working professionals, allowing flexible study at your convenience.
Each program is also structured so that you focus on a single subject at a time, with each unit completed during a 6-7 week study block. There are also no final exams, with assessments generally being continuous.
Even without a bachelor's degree, you can do an MBA. Online business schools offer pathway programs like the Graduate Certificate in Business Administration and may recognise professional experience as a degree equivalent.
UTS Online offers a transformative course designed to cultivate innovative, ethical, and agile leaders. The curriculum is delivered by the AACSB-accredited UTS Business School and provides exceptional flexibility in subject selection.
Structure: 12 subjects divided into 7-week study blocks.
Duration: Minimum of 2 years part-time.
Tuition fees: $4,250 per subject in 2023.
Admission: In addition to an undergraduate degree, applicants must either have a GPA of 5.25 on a 7-point scale, at least four years of relevant work experience, or a GMAT score of 550+.
Students learn to craft innovative solutions to strategic business issues in complex settings, build cultural sensitivity, and apply principles of ethics and sustainability to business decisions. You will develop advanced leadership skills for making business decisions in local and international contexts.
Highlight: Students customise their studies with concentrations in Business Analytics, Digital Marketing, Health, Organisational Learning, and Technology Management. Alternatively, students can opt for the 'Flex' stream, allowing a mix-and-match approach across any specialisation.
The University of Adelaide offers a comprehensive and well-balanced program designed to cultivate graduates ready for leadership roles in any sector. This highly interactive course equips students with business acumen, leadership, and entrepreneurial skills required for modern business.
Structure: A series of 12 courses, each delivered in a six-week block.
Duration: 24 months part-time.
Tuition fees: $4,746 per subject in 2023.
Admission: 2+ years' work experience, plus either a bachelor degree or a GMAT score of 500+.
Students learn leadership skills, business strategy creation, entrepreneurial techniques, and how to navigate the complexities of today's business environment. Rather than offering specialisations, the business school focuses on building your adaptability, resilience, and cross-functional understanding to thrive in any business context.
Highlight: The Adelaide Business School boasts AACSB accreditation and the University of Adelaide consistently ranks among the top 100 universities worldwide.
James Cook University's MBA Global program prepares students to excel in the international business landscape by equipping them with a global-oriented business approach. The program encourages students to integrate real-world trends and data analytics into their decision-making processes.
Structure: 12 subjects, each completed over a 7-week study period.
Duration: 24 months part-time.
Tuition fees: $3,700 per subject. FEE-HELP is available.
Admission: As a rough guide, 2+ years' work experience and a degree OR 4 year's managerial experience.
Students gain skills to make strategic, impactful decisions based on a holistic view of global trends and data insights. The curriculum improves knowledge in three key areas: Global Perspective and Strategies, Data-driven Decision Making, and Organisational Leadership and Management.
Highlight: The MBA Global program culminates with an Integrated Global Capstone Project, providing valuable portfolio material.
Southern Cross University's program offers a flexible and fast-paced learning experience for students from varied backgrounds. Earning the MBA degree will broaden your skill set, enhance your management abilities, and strengthen your leadership qualities.
Structure: Core units plus 2 electives and a double-weighted Industry Project. 7-week study blocks.
Duration: 24 months part-time, depending on advanced standing.
Tuition fees: $2,990 per uni in 2023.
Admission: A bachelor degree or professional experience deemed equivalent by SCU.
Students enhance their skills in team leadership, data-driven decision-making, strategic planning, change management, and uncertainty handling. Choose from specialisations such as Accounting, Health Services Management, Information and Knowledge Management, or Managing and Leading People.
Highlight: SCU's online MBA program has a 5-star rating for educational experience and student support, according to the Good Universities Guide 2023.
RMIT University's program offers a future-oriented curriculum designed to help students thrive in the evolving world of Industry 4.0. Students customise their MBA through a selection of minors, thereby focusing on areas they are most passionate about.
Structure: 8 core courses and either 8 or 4 minor units, each delivered over a 7-week study period.
Duration: Approximately 2 years part-time, depending on prior degree and experience.
Tuition fees: $4,560 per course in 2023.
Admission: A bachelors degree (or equivalent or higher qualification), in any discipline with a minimum GPA of 1.0 (out of 4.0), or a GMAT overall minimum score of 550.
Students in this program will gain practical knowledge, learning the latest advances in technology, digital trends, design thinking methodologies, and authentic leadership. They will also have opportunities to interact with leading industry experts and world-class academics.
Highlight: The program provides specialised tracks in Design Thinking, Technology and Innovation, Leadership, and Project Management, allowing students to develop expertise in a specific area.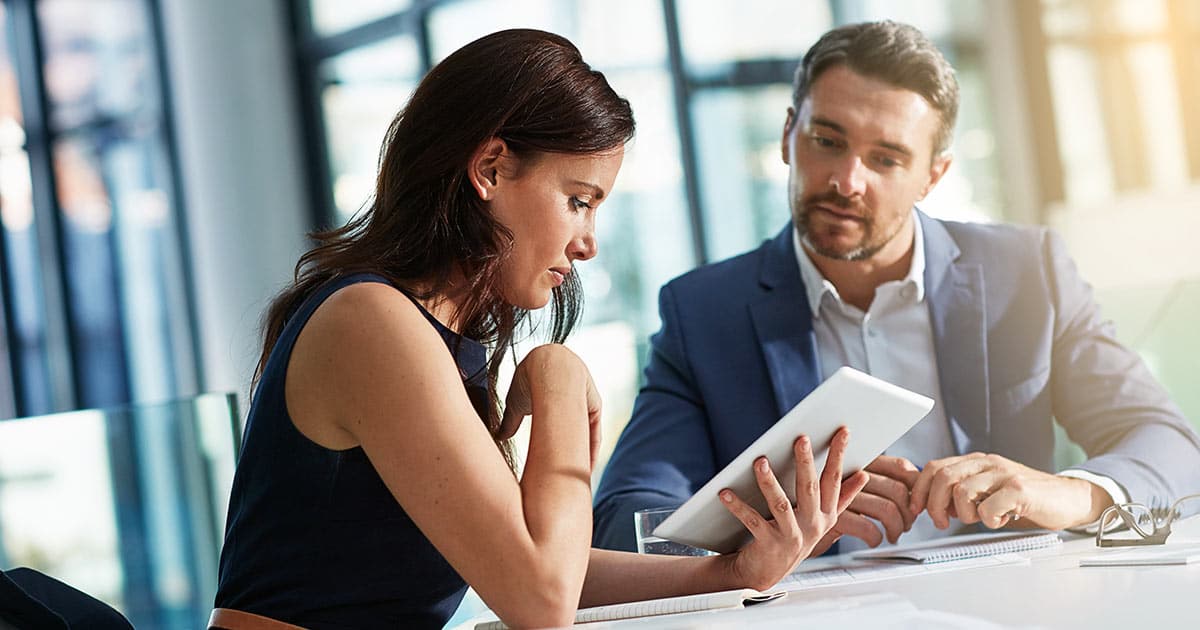 The key difference between an online MBA and a regular Master of Business Administration is the fully online mode of delivery. While you may attend classes with an online MBA, these are only ever virtual. You never have to travel as part of your studies.
Advantages
Online MBA courses offer notable advantages.
Study flexibility allows you to juggle work, family, and education commitments.
Lower costs, with online MBA degrees around $18,620 cheaper on average.
Students develop essential digital skills in today's tech-driven workforce.
Disadvantages
However, potential disadvantages should also be considered.
Limited local networking opportunities may result from the absence of face-to-face interaction.
High self-discipline is needed, as online learning demands a high level of independence.
Less immersive learning experience due to virtual, rather than in-person, instruction and interaction.
Which is better?
The convenience and efficiency of online programs, especially the elimination of travel requirements, make them particularly appealing to working professionals with busy schedules who prefer to study part-time.
However, if you value substantial interpersonal interactions, face-to-face learning might be the better choice. Some MBA students, particularly those in their early to mid-20s, may not feel prepared to complete an entire degree online. The hardest part about doing an MBA can often be maintaining consistent motivation, as opposed to handling the coursework itself.
Related: Is an Online MBA Worth It?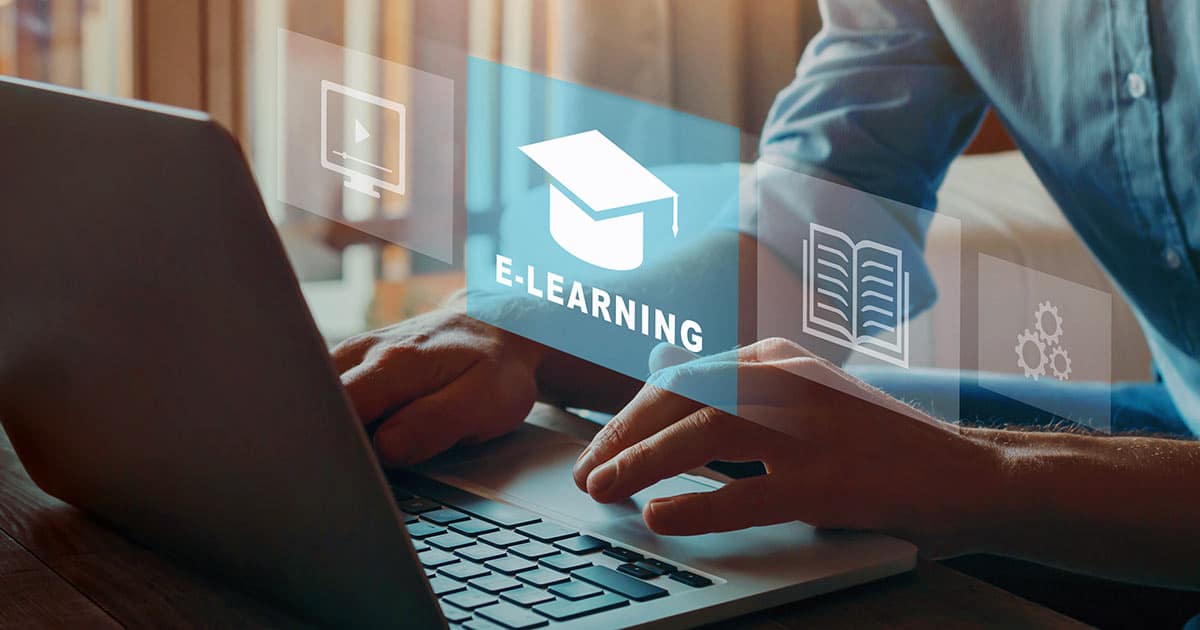 Finance may be the most in-demand MBA specialisation in Australia. The appeal comes from its high average salary of $126k per year, making it an attractive choice for prospective students looking to maximise their return on investment.
Other specialisations offering significant earnings potential include Healthcare Management and Business Analytics. These fields offer graduates close to $105k and $106k respectively, promising substantial financial benefits upon completion of the program.
Finally, Digital Marketing and Technology Management are also seeing high demand. With an average salary of around $98k, these specialisations are sought after by those looking to advance their careers in these rapidly evolving sectors.
Source: MBA Fields in High Demand