An MBA (Technology Management) is an MBA program with an information technology component. The online courses are often suitable for business managers with non-technical backgrounds. You do general management training and also learn how to manage technology and innovation.
If you already have technical expertise that you want to expand upon, an alternative postgraduate course is a Masters in Technology Management. With this online program, you gain a mix of management and subject-matter expertise in technology fields of your choosing.
MBA Technology Specialisations
Cyber Security is an available specialisation in technology management MBA programs. Robust cybersecurity and the protection of sensitive data are critical job requirements in many business management roles. An MBA in Cyber Security Management allows you to build knowledge and skills in the field while also developing all-round business acumen.
UTS Online MBA (Technology Management)
The MBA from UTS Online is perhaps the most versatile in Australia and includes a strong cybersecurity option. The 12-subject program is made up of 8 core subjects and 4 elective units. For the Technology Management specialisation, the seven available electives include Artificial Intelligence for Enterprises, Cybersecurity Analytics and Insights, and Cybersecurity Management. While the program is suitable for all types of MBA candidates, you should have a technology background to do the cybersecurity subjects. This is a contemporary leadership degree informed by UTS industry partnerships.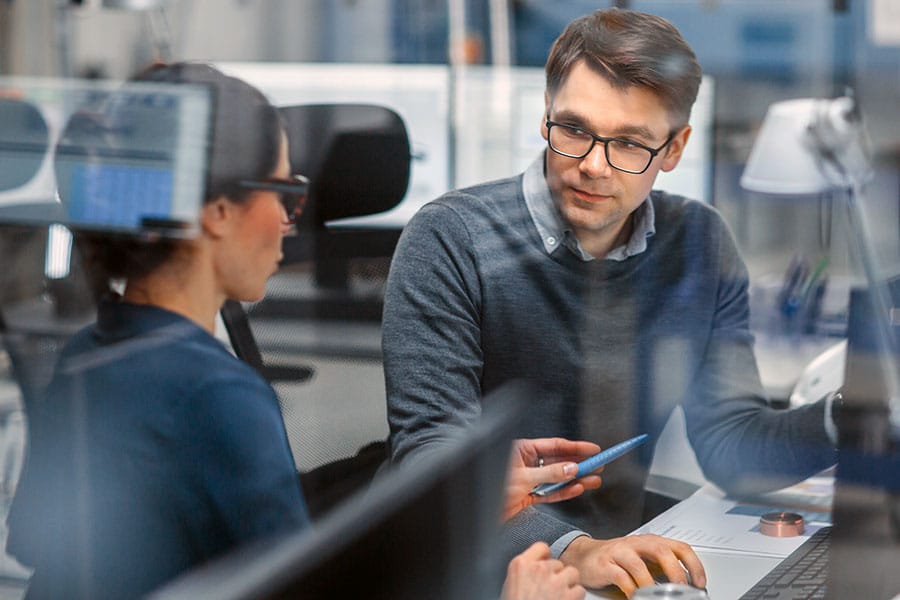 Something that technology has delivered to us in bundles is data. We have digitised information in valuable areas for business, including on customers, online behaviour, markets, and marketing performance.
An MBA in data analytics is for managers, including from a non-analytics background, who want the ability to harness data, interpret business analytics and, ultimately, support data-driven decisions.
Specialising in the management of data analytics as part of your MBA studies creates high-level advancement opportunities... READ MORE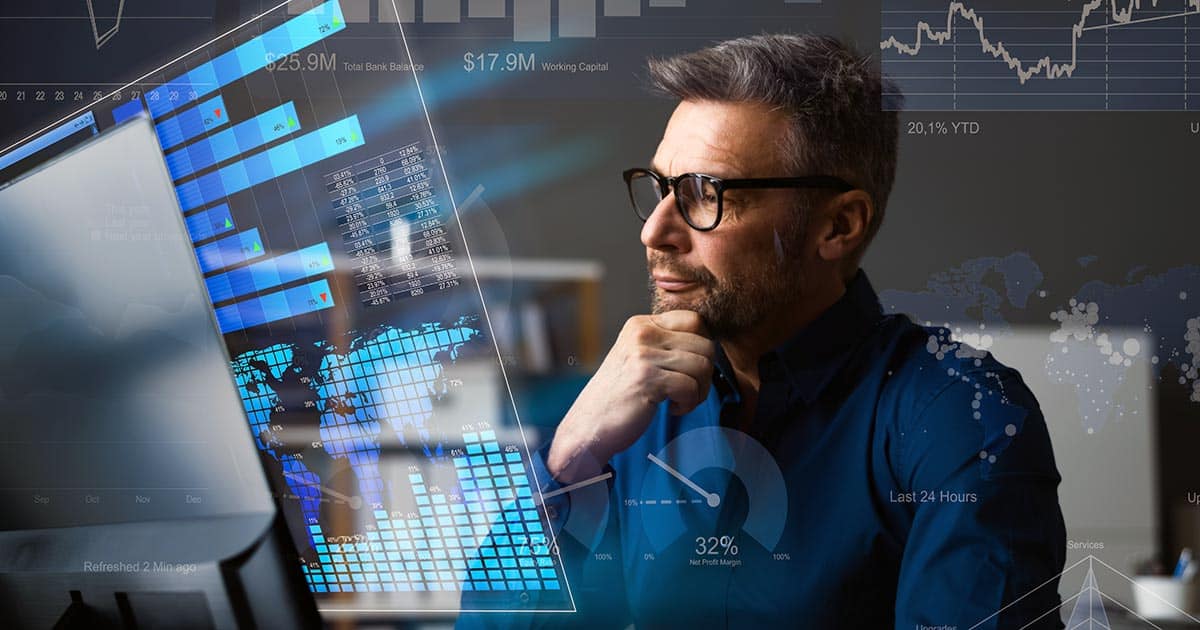 Managing digital information across an organisation is a challenge that most business managers now face. You can build skills to manage risk and coordinate information efficiently with an MBA in Information Management.
SCU Online MBA (Information and Knowledge Management)
Southern Cross University offers an Information and Knowledge Management specialisation as part of it's flexible and affordable online MBA program. Subjects include Managing Information Systems, Strategic Knowledge Management, and Managing Digital Enterprise. Students learn how to confidently manage information across an organisation, leveraging digital network capabilities. The MBA is 100% online and can be completed in 2 years of part-time study, depending on your level of advanced standing. Subjects are completed individually within 7-week study periods.
An MBA in Technology and Innovation approaches technology management from a digital disruption perspective. Students not only build management skills but learn to grapple with technology as an innovation leader. You build skills to innovate within your organisation and beyond, including critical thinking skills in the technology space.
RMIT MBA (Technology and Innovation, Design Thinking)
The Online MBA from RMIT University is packed full of technology management themes. You can choose subjects to match your interests. As well, minor or double-minor specialisations are available in Technology and Innovation, and Design Thinking. The programme reflects RMIT's core strengths in the fields of technology, innovation and design. Topics include leading in the age of digital disruption, technology futures, business data analytics, and management of technology and innovation. RMIT courses are designed by academics in collaboration with leading industry players. The MBA is 100% online and open to degree holders and experienced professionals.
UTS Online MBA (Technology Management)
UTS Online's flexible MBA has a Technology Management specialisation that's about integrating technology into the growth plans of your organisation. In this study stream, students explore how to make enterprises agile, lead organisational change, strategically aligning business and technology goals, and design product development processes with innovation in mind. This is an excellent program for forward-looking managers who others will turn to for technological guidance. The 12-subject program can be completed over 24 months of part-time study.
If you want to take a deeper dive into technology management, you can go for a Master of Technology Management or Executive Master of Technology Management.
These online courses are designed for professionals with technical ability who are aiming for management and leadership roles. Many electives are available, such as artificial intelligence, data ethics, machine learning, data visualisation and analytics, and digital strategy.
An executive masters program is relatively short, consisting of 8 subjects instead of the usual 12... READ MORE
A Master of Business Administration program is fundamentally a business management program. You'll study management and leadership as well as core business disciplines such as accounting, finance and marketing from a manager's perspective.
For a technology management specialisation, you may be required to choose certain electives. Some of the program's core subjects may also be highly relevant. Expect anywhere from one-third to one-half of the curriculum to have a technology focus.
MBA online programs in Australia are generally designed for part-time study by full-time working professionals. In your spare time, you can finish a 12-subject MBA in two years.
MBA graduates have an enhanced ability to manage and lead. You'll achieve greater fluency in speaking and writing about management issues. You'll also be better prepared to set strategic directions and communicate expectations and goals to others.
Specialising in technology will engage your mind in the management of information, innovation and business adaptation. These programs explore topics such as data handling, cyber security and planning for technology uptake. Graduates therefore gain knowledge and strategies to exploit the opportunities presented by emerging technologies.
An MBA degree with a technology specialisation creates job opportunities in both general and technology management roles. Examples of general management positions where technology skills are valuable include General Manager, Director of Operations and Chief Executive Officer. Technology-focused job prospects for graduates include:
Business Technology Consultant
Chief Information Officer
Chief Technology Officer
Data and Cyber Security Lead
Head of Digital Transformation
Information Systems Security Manager
Marketing Technology Manager
Software Project Manager
Strategy and Operations Lead
Technology Product Manager
Salary prospects for MBA graduates are excellent. You're positioned to work in executive roles in high-paying technology fields. Monster.com reports impressive average salaries for jobs such as Information technology (IT) director, Senior IT project manager, Senior product manager, and Software product manager.
The entry requirements for an MBA in Technology Management are generally the same as for any MBA. But they vary by business school. Australian business schools typically require a bachelor degree and/or significant professional experience.