If you're considering the merits of a business analytics masters versus an MBA, you should know that the disciplines require separate skills and qualifications. They also present different career prospects.
Master's in Business Analytics and MBA degrees both equip candidates to become key players within corporate organisations. The degrees emphasise modern business strategy based on data-led decision making. Both fields present attractive career paths for business-minded students and professionals looking to scale the corporate ladder. 
But, despite their similarities, experts in these spaces function in markedly different roles. For instance, business analysts collect and exploit data for business strategy purposes. MBA holders are more likely to take the lead on corporate strategy and tactics, drawing on insights analysts provide.
Business Analysts Solve Problems Using Data
As a graduate with a Master's in Business Analytics, or Master of Science in Business Analytics (MSBA), you're likely to work in a business analyst, data analyst or business intelligence role.
An MS in Business Analytics is designed for people who love to work with data. The course provides advanced instruction about data wrangling and analysis within the context of modern business. Candidates learn to collect, clean, and analyse data to derive insights that power corporate success.
When applied effectively, data can help organisations solve their most complex problems – from determining the root of complicated supply chain issues to designing the perfect buyer experience. Big data and business analytics is a $203 billion opportunity, which explains the demand for analytics professionals who can help unlock that value for businesses.
Any good business analytics course provides candidates with hands-on experience in data wrangling technologies. The coursework typically includes training in statistical modelling, data analytics, programming languages such as R and Python, and data visualisation techniques. In addition, students learn core business strategy and functions, empowering them to provide business-contextual data insights.
MBA Degree Holders Aspire to Lead and Manage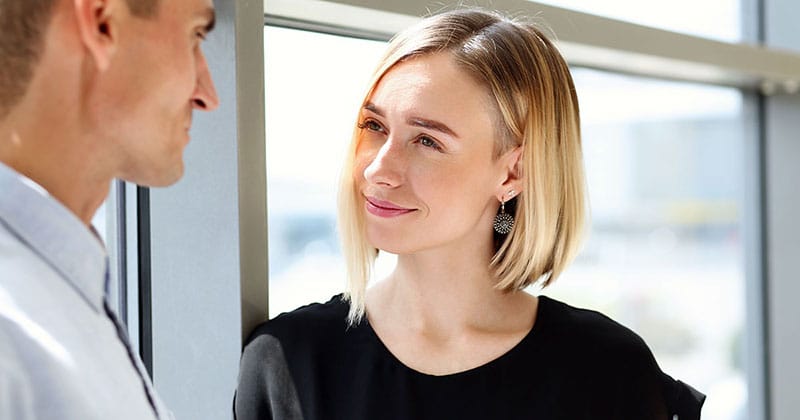 Comparably, the Master of Business Administration is an advanced degree for professionals seeking a management or leadership position at its core. The course also caters to entrepreneurs looking to gain functional knowledge about modern business operations and techniques.
MBAs focus on developing well-rounded business executives who are equipped with the skills to maintain competitive organisations in an ever-evolving economy. Candidates receive advanced learning in finance, accounting, economics, management, leadership, and operations.
Most MBA programs today cover business analytics as a subject, but on a relatively cursory level. The focus is on interpreting analytics rather than producing them. Even an MBA with a business analytics specialisation won't prepare you to be a professional business analyst.
The MBA curriculum teaches theoretical approaches to business problems like team management and employee productivity. Additionally, the course content includes practical case studies that draw on empirical examples of successful business practices.
This approach assists with building an understanding of how corporations function and the components of organisational efficiency and, with the help of business analytics, informed decision making.
Business Analytics Relies on Mathematics
Business analytics professionals excel at recognising and extracting valuable information from data. While they usually work with structured or clean data sets, they can also sanitise unwieldy information dumps using computer programming and linear algebra.
MS in Business Analytics candidates frequently come from business or technology backgrounds. With their data-crunching work, they also need strong statistical and mathematical competence. They may hold bachelor degrees in information technology, business, statistics, or a related field.
Work experience is not a core requirement for entry into a business analytics masters. Although, it's worth noting that programmes differ in their entry criteria.
MBA Programs are for Experienced Professionals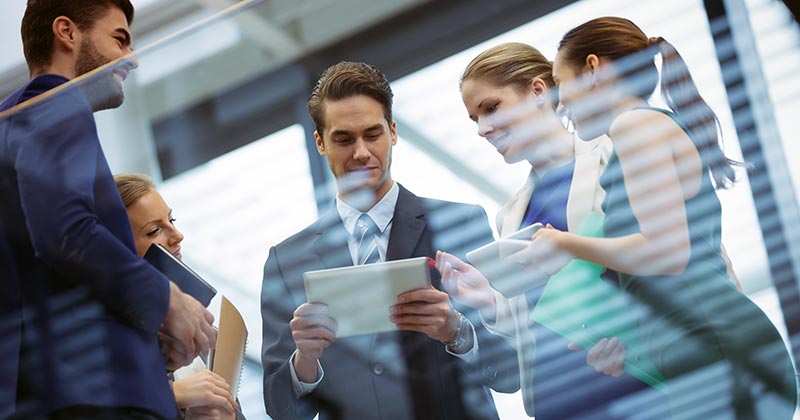 MBA business schools typically look for candidates with three to seven years of work experience or have moved up multiple roles and are now ready for a career with more responsibilities.
Unlike the MSBA, MBA degrees do not require a background in any specialty. As a result, professionals looking to advance their career in management or leadership roles are generally welcome, regardless of their undergraduate qualification.
MBA candidates take ownership of business decisions and outcomes and will typically demonstrate a track record of leadership at the team level. In addition, since much of business is about providing direction and securing employee buy-in, they should also be accomplished communicators with well-developed interpersonal skills.
Career Prospects for Both Degrees are Good
With a Master's in Business Analytics, you gain in-demand skills that set you up for jobs and career progression. An MBA is also highly beneficial for your career by giving candidates on the cusp of management or senior management vital skills and a valuable qualification.
MS in Business Analytics equips candidates with skills that satisfy the growing global demand for big data analytics, artificial intelligence, and cloud computing. Therefore, graduates of this discipline enjoy excellent career and earning prospects.
The US Bureau of Labour Statistics reports, for instance, that operations research analysts are amongst the fastest-growing jobs in any profession (25% from 2019 to 2029). Likewise, candidates who earn a Master's in Business Analytics often enjoy increased salaries at work.
Because the field includes broad learning in technical and business subjects, graduates leave the course with versatile abilities that open multiple career paths, including:
Operations research analyst
Financial risk analyst
Business analyst
Marketing analyst
Analytics consultant
Employers regard MBAs highly, mainly when gained from reputable schools. As the programme equips candidates with cutting edge skills and modern approaches to business, MBA graduates are highly sought after.
The US Department of Education attests to the excellent prospects of MBA holders, showing that they experience incredible earning potential and the highest demand of any discipline.
The programme also provides flexible career options, as graduates become qualified to hold any leadership or management role.
Some MBA Degrees are Longer and Costlier
MBAs have a reputation for expensive programmes, both online and offline. However, the expense is often well worth it, considering the academic and personal value that candidates derive from the experience.
Affordable MBA options also exist, such as accelerated online MBA courses that can be completed part-time over 2 years. These are affordable or expensive depending on business school prestige and features offered.
MS in Business Analytics programmes are not as pricey as some MBAs. Courses from top schools may still end up on the high side nonetheless.
In addition, business analytics courses tend to have a comparatively short duration, typically between 10 and 12 months. However, for students with no background in business or technology, courses may extend from the typical 12 subjects out to 16 subjects, meaning a full-time course may take up to two years.
MSBA vs MBA: Making Your Choice
Overall, MS in Business Analytics and MBA degrees are similar due to their mutual focus on sound business decisions and corporate value.
But there are fundamental differences between the two. While business analysts help create corporate value through data, MBA holders occupy the roles that use data for enhanced business prospects.
MBA candidates frequently occupy a leadership position or want to start their track into management. Meanwhile, business analytics holders may compete for entry or mid-level roles before going on to hold more responsibilities.
Ultimately, candidates or professionals who want to learn modern business techniques and strategies will benefit from an MBA. But if you're fascinated with how businesses leverage data to make intelligent decisions, an MS in Business Analytics could be ideal for you.