Examples of business analytics jobs include business analyst, data analyst, marketing analyst, statistician, analytics manager, and data analytics consultant. Let's outline these and more jobs in the field of business analytics in this article.
We should be clear up front that most professionals who specialise in business analytics are actually called a business analyst or something similar. And business analytics professionals often branch out into senior management roles such as division manager, head of business development, and even CEO.
But, to give you an idea of the potential jobs you can do by studying business analytics, let's look at jobs in and around the field in a broad sense. Here are interesting job examples for anyone considering doing a business analysis course.
1. Business Analyst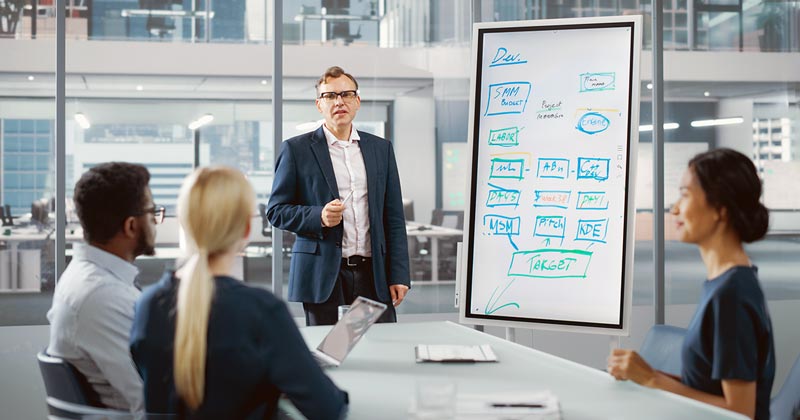 A business analytics graduate can traditionally expect to enter a business analyst position. Often, the job is an amalgamation of roles that are discussed more specifically below. But the core focus of your work will be to collect, analyse, translate, and present data in a meaningful way that aids good business decisions.
Your function in this position will see you work closely with senior leadership or departmental heads where you'll advise them about corporate data insights and their business implications. You'll provide support to explore specific questions, test various hypotheses, and bake valuable insights into solid business decisions.
Example job titles: junior business analyst, senior business analyst, sales business analyst, technical business analyst, strategic business analyst.
Education: Graduate Certificate in Business Analytics, Masters in Business Analysis.
2. Data Analyst 
Data analysts spend their time analysing and interpreting data using statistical techniques. Compared to the role of a business analyst, data analysts are less concerned with translating insights into a digestible format for end-users. Their work focuses instead on solving business-specific problems using data.
In a data analyst job, you can expect to perform data wrangling tasks such as filtering, cleaning, and tagging data sets. But you'll go beyond merely exploiting and analysing business data. Instead, your responsibilities will revolve around characterising specific corporate issues using data to identify cause, effect, and potential solutions.
Education: Graduate Certificate in Data Analytics, Masters in Analytics
3. Data Architect 
Businesses collect wide-ranging data, including structured and unstructured datasets. While business analysis frequently uses structured data, sometimes the data may not be wholly structured or could be entirely unstructured. Data architects support their analytics colleagues by designing blueprints that help extract, transform, and correctly load datasets.
In this role, you'll design data models and flowcharts, create data management plans and facilitate good data warehousing. To be appropriately utilised, data needs to be accessible and pliable. Your work will help sanitise unstructured datasets, so they can better deliver insights that unlock business value.
4. Database Administrator 
A database administrator supervises the correct use and functioning of organisational databases. Data flows into enterprise repositories from various sources such as sales tools, logistics platforms, and marketing software. The data administrator's responsibility is to ensure that these data flows are frictionless and are correctly routed to the right users.
Likewise, database administrators are responsible for data backups and recovery. Their work includes provisioning access to data assets and working to eliminate or minimise database downtime. You'll also create and enforce database use and access policies in this position, monitor database performance, and ensure data integrity and security.
5. Data Analytics Consultant 
Analytics consultants are typically independent professionals who provide their data handling expertise to public and private organisations. They are well experienced in procuring and exploiting data assets for various business use cases.
Their technical expertise includes technologies like R, SQL, and Power BI. Additionally, consultants with experience in big data will be familiar with databases like Apache, Hadoop, and Amazon Web Services.
Beyond the technical requirements of the role, successful analytics consultants also exhibit great interpersonal skills. Since they are brought on to provide a service, professionals in these jobs are confident, creative, and thorough in their work.
6. Marketing Analyst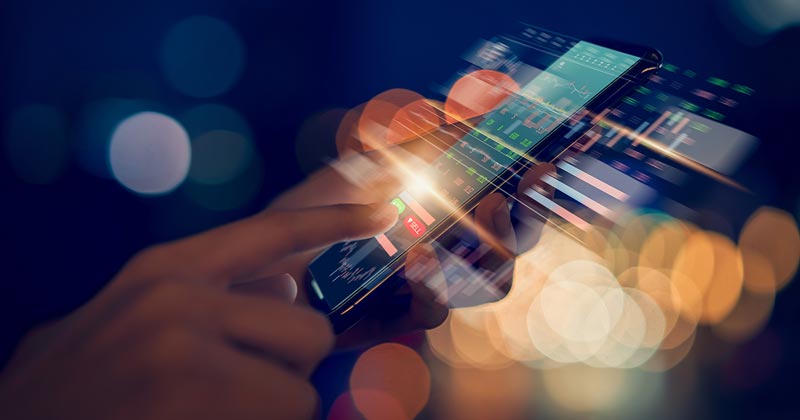 Market research analysts mine, collect and analyse data that aids marketing efforts. Data they collect can include consumer spending habits, demographics, buyer persona, sales trends, purchase history, and commercial interests. The marketing intel they provide helps organisations design advertising campaigns and determine how best to market their products.
Professionals in these roles wear the hats of marketer and business analyst. Successful candidates exhibit adeptness with niche marketing tools like HubSpot, MailChimp, Google Analytics, and SEMrush. Likewise, they showcase familiarity with statistical software and techniques to observe and forecast the efficacy of marketing strategies.
Education: Masters in Marketing Analytics
7. Data Engineer 
The data engineer is the one who builds, tests, and improves data infrastructure. While a data architect designs functional data collection and exploitation workflows, data engineers execute this vision by building data pipelines and architecture. Their work may also include maintaining the system to ensure robustness and enduring capacity to handle data wrangling activities.
By trade, data engineers add machine learning expertise to core statistical and mathematical skills. They can define, test, and run complex algorithms, perform data modelling functions and automate various aspects of the data wrangling workflow.
8. Statistician 
Statisticians work primarily with quantitative information, which they may compile and evaluate from structured datasets. Most of their work revolves around numbers and their significance to corporate problems and objectives. As a result, experts in these jobs will be skilled in statistical techniques like variance, distribution curves, probability, and standard deviation.
Statistician roles include finance, transportation, health, government, and market research positions. Your work may be research-focused, in which case you'll be studying large datasets for unfiltered insights. Or you may function in a corporate role where you'll help department heads and C-level personnel make sense of big numbers.
9. Chief Data Officer 
A chief data officer (CDO) is responsible for an organisation's entire data assets. They strategically oversee the collection and exploitation of business data and their insights. CDO roles have grown recently, with Forbes reporting that 67.9% of Fortune 1000 firms now have a CDO.
Since this is an executive role, successful candidates will have cognate experience in junior and mid-level data analyst positions. Likewise, top performers will bring a keen understanding of business strategy to the role and an excellent pedigree in IT.
10. Analytics Manager 
A further example of a business analytics job is analytics manager. This person oversees work in the operations or business analytics department. They assign duties to engineers and analysts based on company needs and individual qualifications.
In this administrative role, you'll be ultimately responsible for the department's output. Your responsibilities will include aligning analytics tactics with core business goals and objectives, collating reports from teams within the department, and acting as the touchpoint with senior management.
Education: Business analytics course
11. Operations Research Analyst 
Operations research analysts leverage business data to help companies solve complex operational issues. You'll be primarily concerned with questions of risk, efficiency, and strategies for achieving peak performance.
Unsurprisingly, the US Bureau of Labour Statistics says employment for these roles will increase 25% by 2029, a marker of the importance companies attach to operational efficiency and profitability.
You may have specific competencies within a job, such as a role focused strictly on fraud or retail analysis.