Education for a Changing World is an initiative aimed at improving the education system in New South Wales, Australia. The initiative was launched by the NSW Department of Education in 2018 and is based on the premise that the current education system needs to adapt to the rapidly changing world to better prepare students for the future.
The initiative aims to equip students with the knowledge and skills needed to engage in and shape a 21st century of opportunity, complexity, and challenge.
The NSW Department of Education hopes that this initiative will result in a more innovative and effective education system that better meets the needs of students and prepares them for the future.
Additionally, the program emphasises the importance of thinking skills, such as critical thinking, computational thinking, and ethical reasoning, as well as new approaches to learning, like Applied Learning, to prepare students for the future.
Policy Reform and Innovation Strategy
The Strategy for Policy Reform and Innovation outlines how Education for a Changing World aims to empower schools and communities to lead innovation, preparing students to thrive in a rapidly changing world.
The initiative seeks to address key questions and challenges facing education in the 21st century, including lifting the skill level of all students and introducing greater innovation within education.
The strategy has both policy and practical dimensions, with three core elements: embedding a structured and effective innovation system, shaping education policy at the NSW, national, and global levels, and leading edge experimentation and delivery.
Learning in the Time of AI Symposium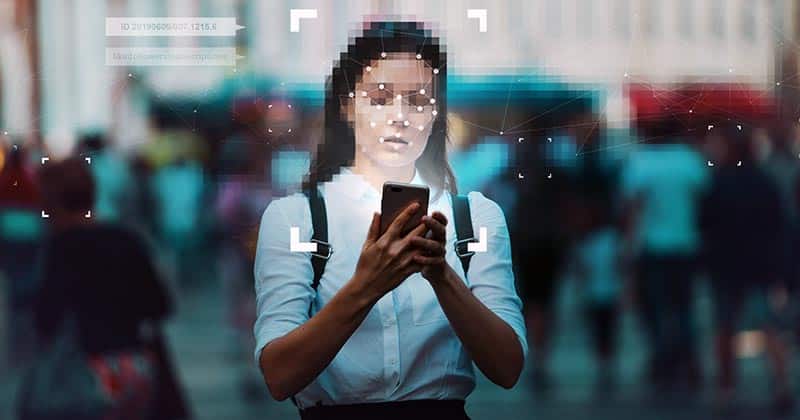 The theme of the 2017 Education for a Change World Symposium was Learning in the Time of AI. The event was held on 9 and 10 November 2017.
The Symposium was part of a broader NSW Department of Education project exploring the impact of Artificial Intelligence (AI), education and 21st century skill needs. The NSW DET project included a series of commissioned occasional papers from distinguished Australian and international authors to stimulate debate and discussion.
Speakers included Genevieve Bell, Toby Walsh, Marc Tucker, Fang Cheng, Mark Scott, Leslie Loble and Rose Luckin. Here's how the event's sponsors were involved in the development and transformation of education in the context of technological change.
Adobe
Adobe is changing the world through digital experiences.
Adobe's integrated cloud-based solutions can help transform educational institutions with digital innovations that enhance recruiting, engage and empower students, and improve operational efficiency and financial health.
Adobe tools empower students to think creatively and communicate expressively, so they can turn their classroom ideas into university and career opportunities.
Via the Adobe Education Exchange, teachers are part of an online community that offers free professional development and teaching materials to educators at all levels.
Powered by Adobe Sensei, Adobe's cloud platform drives innovation, harnessing trillions of content and data assets — from high-resolution images to customer clicks — all within a unified AI and machine learning framework.
The Future is Yours – MAKE IT.
Commonwealth Bank
As one of Australia's largest companies, the Commonwealth Bank is committed to its vision to excel at securing and enhancing the financial wellbeing of people, businesses and communities which is underpinned by a commitment to innovation and technology.
We recognise that the development of robotics and artificial intelligence will affect all of us into the future and we are keen to ensure Australia remains at the forefront of knowledge and thought leadership. As such, Commonwealth Bank has joined Stockland, University of Technology Sydney (UTS) and the Australian Technology Network of Universities (ATN) in pioneering technology innovation and research into artificial intelligence through a leading corporate-academic partnership in social robotics; using Commonwealth Bank's Sydney Innovation Lab as a testing environment for students and academics of Australia's leading technology universities to conduct research and development on our own humanoid robot Chip.
Further, the Commonwealth Bank, under its corporate responsibility plan, Opportunity Initiatives, aims to drive positive, lasting change through education, innovation and good business practices. As part of this commitment, the Bank announced in 2015 that it would invest $50m in education programs over three years as part of a broader 25 year commitment.
Deloitte
At Deloitte, we know that the education landscape is evolving at a rapid pace, and we're excited by what's next. That's why we're proud to partner with the NSW Department of Education for the Education for a changing world symposium – Learning in the time of AI, big data and data science.
The opportunities that cognitive technologies and AI provide are boundless. What was once thought of as impossible is here, and it's time to realise the benefits for our children, our workforce, our community and our shared ambition for a great Australia.
Deloitte work with governments, employers and educators to do just that; respond to today's changes, whilst simultaneously looking over the horizon to shape the future. We are at the forefront of the possible, collaborating with organisations to bring the latest in technology and global thought leadership, to answer the most important questions of our time. Our human capital, digital, data and technology practices partner with organisations to embrace and prepare for the future; and our policy, advisory and strategy teams enable leaders to govern and manage risk in this changing and opportunity rich environment.
We are bold, we love a challenge, we are connected globally and we can help.
Hicksons
For more than 20 years, Hicksons has been a partner of the NSW Department of Education, advising and lending its expertise as technologies advanced and innovations were introduced.
We share the department's vision of the future of education and are enthusiastic about, and inspired, by the potential of artificial intelligence in learning.
We support the department and all our clients with their adoption of new technology by providing clear and direct legal and strategic advice. We always look to understand and meet the needs of clients, ensuring that new technology is implemented in a way to maximise its benefits and create sustainable value.
At Hicksons, we think beyond today's issues and challenge existing assumptions. We identify opportunities for improving results and performance and invest in innovation.
We believe our creativity, flexibility, understanding and thorough analysis leads to better outcomes and are proud to join with the Symposium's other sponsors to explore the opportunities of learning in the time of AI.