As we venture further into the digital era, working in digital marketing is evolving from a mere option to a necessity. Modern businesses, pulsating with technology and digitization, are honing their online presence, thereby fueling a demand for adept digital marketers.
The landscape for digital marketing in 2023 looks promising. According to the CMO Survey, companies are now spending 53.8% of their marketing budgets on digital formats. Marketers believe that "having the right talent" contributes the most to future organic revenue growth.
So, is digital marketing a worthwhile career? Immerse yourself in this dynamic field where engagement can revolutionize businesses, and discover why it could be the ideal profession for you.
Definition of Digital Marketing
Digital marketing is the strategic promotion of brands, products, or services across various online channels, which can include search engines, websites, social media, email, and mobile apps.
By tapping into these digital platforms, businesses have the opportunity to connect with both existing and potential customers, understand their preferences, and amplify their brand's visibility.
The field of digital marketing typically comprises key activities such as content marketing, search engine optimization (SEO), search engine marketing (SEM), social media marketing (SMM), affiliate and influencer marketing, and email or messaging marketing.
Top 7 Reasons Why This Career is Worth It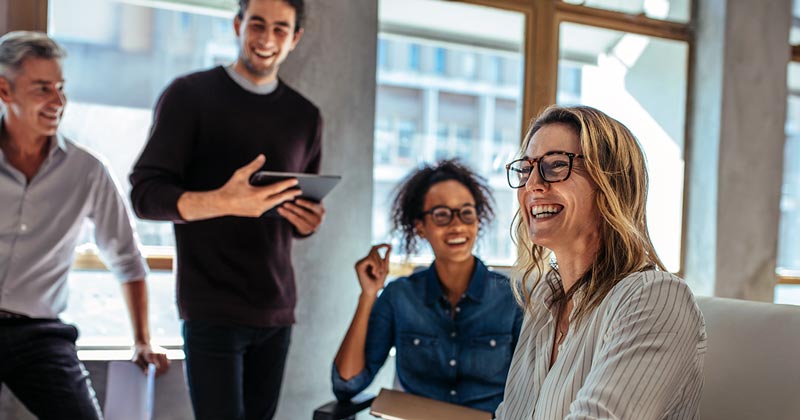 Are you contemplating a move into a digital marketing career? Here are seven compelling reasons to make the leap. From high-demand skills and attractive salaries to abundant growth opportunities and flexibility, this field offers a rewarding and future-proof career path.
1. High demand for digital marketing skills
In today's digital age, the market is experiencing a significant surge in the need for digital marketing skills. As businesses increasingly recognize the value of a robust online presence, investments in digital strategies are soaring. This growth trend is expected to continue, securing a lasting demand for these skills.
By 2031, employment for marketing managers is expected to grow by 9.9%, resulting in an estimated total of 351 thousand jobs. This growth rate is higher than the average for all occupations (5.3%) and for management occupations (7.6%). In terms of remuneration, the median annual wage for degree-qualified marketing managers in 2021 was $135,030.
2. Competitive salary packages
The remuneration in this sector is compelling, often reflecting the unique blend of technical proficiency and creative flair that these professionals possess. Furthermore, those specializing in niches such as SEM, consulting, and media buying frequently out-earn their counterparts in other industries.
As of June 22, 2023, the average base salary for a digital marketer in the United States stands at $62,823 per year. This earnings figure, however, can vary widely, depending on factors such as experience, skills, and job location, underlining the potential for financial growth.
3. Opportunity to target in-demand skills
Digital marketing is quite accessible to aspiring professionals, with numerous online resources, courses, and certifications available to jump-start a career, regardless of academic background. It offers an array of areas for specializations, allowing you to carve out your unique career trajectory.
Key skills for digital marketing include analytics, SEO, content marketing, design fundamentals, marketing automation, social media management, copywriting, email marketing, video production and marketing, paid media, website development, and PPC/Google Ads. These skills collectively enhance a company's online presence and success.
4. Potential for career growth
The opportunities for career advancement in this industry are plentiful. With the ongoing evolution of the digital landscape, new roles and specialties continually emerge, offering a clear progression path from entry-level positions to leadership roles such as Chief Marketing Officer (CMO).
5. Canvas for creativity and innovation
Creativity is central to a career in digital marketing. The field encourages inventive thinking across a variety of areas – from crafting engaging social media campaigns and compelling content to designing eye-catching websites. The perpetual demand for creative solutions ensures the work remains dynamic and fulfilling.
6. Measurable impact
One of the most satisfying aspects of this career is the ability to measure the impact of your efforts. Key performance indicators such as website traffic, customer engagement, and conversion rates offer direct insight into the effectiveness of strategies. This data-driven approach allows you to understand and demonstrate the value of your contributions.
7. Flexible and remote work opportunities
The digital aspect of being a digital marketer enables work to be done from virtually anywhere. Many roles offer remote work opportunities, a perk that has gained significant relevance in recent years. Whether it's the convenience of working from home or the flexibility to set your own schedule, this industry affords a unique work-life balance advantage.
Is Digital Marketing a Hard Career?
Learning digital marketing can indeed feel like a steep hill to climb at first. Yes, there's a wealth of information to absorb, a barrage of technical terms to memorize, and plenty of powerful tools to master like Google Analytics, SEMRush, and Moz. But don't let this overwhelm you! With a bit of grit, you can navigate this terrain.
But how do you break down this complexity? Simple: Practice! Get your hands dirty. Start by creating your own website or social media accounts. This way, you'll experience firsthand the various strategies of content marketing, SEO, PPC, and others. And remember, tools like Google Analytics are your trusty companions on this journey. In the end, the best way to learn is by doing.
Here's the golden nugget: online courses in digital marketing. It's not just a fancy piece of paper you may receive. A good program equips you with a structured learning path, expert guidance, and a signal of credibility to potential employers.
Related: Is a Marketing Degree Worth It?
High Paying Digital and Executive Roles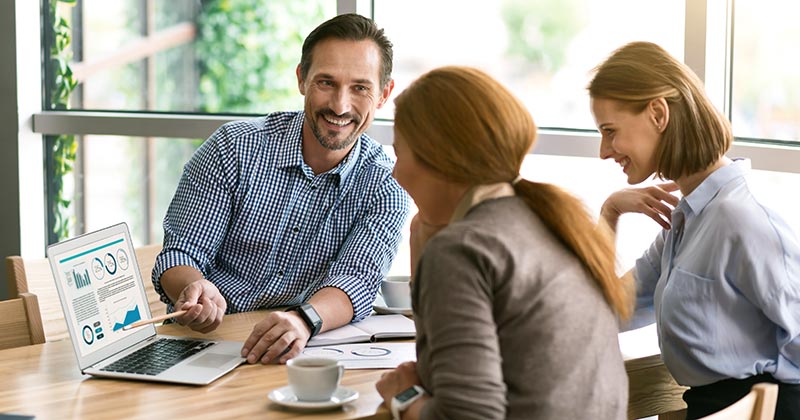 Certain roles in digital marketing can be quite rewarding financially. E-Commerce Marketing Directors, who manage marketing endeavors for online businesses, can earn an average annual salary of around $169,402. Similarly, User Experience (UX) Directors, who ensure a positive brand experience for customers, can garner about $163,600 per year.
Marketing Research Managers, who specialize in planning and implementing effective marketing programs, can expect to earn around $141,490 annually. Demand Generation Directors, who work to increase demand for their brand's products or services in the digital world, typically earn an average salary of around $90,058 per year.
Lastly, Interactive Art Directors, who develop engaging online brand narratives, can anticipate earning around $87,514 per year. These salary figures showcase the financial potential in the digital marketing and advertising realm.
Source: 13 Highest Paying Marketing and Advertising Jobs
So, What's the Verdict?
In this digital age, marketing has evolved from billboards and pamphlets to search engines and social media. And with it, the role of a digital marketer has become more crucial than ever, becoming an indispensable part of the modern business environment.
But is digital marketing a good career? The answer is a resounding "Yes!" Despite the steep learning curve, the rewards of a digital marketing career are multifaceted, providing more than a paycheck at the end of the month.
From creative freedom to the thrill of data-driven insights, the digital marketing industry offers an avenue for continual growth and learning. With attractive remuneration, promising career growth, and an exciting array of in-demand skills, it's a lucrative path that leads straight into the heart of the digital future.