Marketing is more than just a relatively fun business profession. By earning a degree and getting into this field, you could set yourself up for a secure and lucrative marketing career. But is a marketing degree actually worth it? Will the hard work you put in pay off in terms of a good job and salary?
A marketing degree creates sustained career opportunities. When you hold the degree, you can be employed by medium and large businesses across industries. The cost of earning this qualification is small compared to the salary potential.
Here are the top six reasons why, if you have the academic ability, getting a marketing degree is worth it.
1. Enter an In-Demand Business Discipline
A degree in marketing provides an excellent opportunity to enter a sought-after field. As LinkedIn reports, marketing jobs have experienced soaring demand since early 2021, with a 63% growth in ads for these roles.
Jobs in marketing, advertising, and direct promotion also have some of the highest demand for Australian candidates – roughly 37% of employers plan to increase headcount this year.
While the recent surge in marketing roles complements a global rebound in consumer activity, strong employer demand is a general theme. So long as companies sell services or products, marketers and public relations managers will be vital to reach old and new customers.
As a result, marketing majors also enjoy excellent prospects. Australia's Labour Market Insights website predicts that advertising and marketing professionals can expect "very strong" job growth. 
So, if you're looking for a future-proof role with long-term prospects, an undergraduate degree or masters in marketing can be ideal for you.
2. Learn the Latest Marketing Skills and Technologies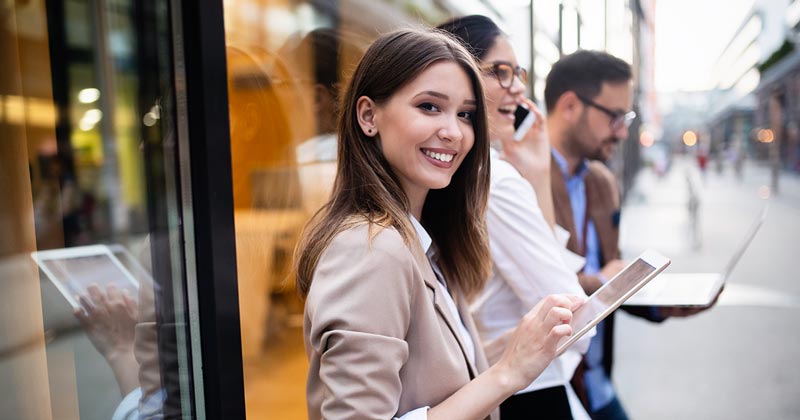 Although it's common to see marketing professionals hold a bachelor or masters qualification, there are other ways to enter the profession. Familiarity with digital marketing tools plus solid experience is one potential route, even without a formal qualification in marketing.
However, while marketing can be learned without a degree, going through a degree course teaches you fundamental principles in areas such as consumer behavior and pricing. You'll also be exposed to futuristic skills and frontier knowledge you may not easily develop in practice. With a Masters of Marketing in particular, you quickly move into advanced instruction on topics such as digital marketing, business analytics and marketing management.
As with most professions, marketing has changed dramatically within the past decade. The marketing profession now exists at the intersection of several disciplines, including data analysis, market research, psychology, and business management. Apart from this, marketing automation, artificial intelligence, social media, and digital advertising are all evolving the marketing industry.
Therefore, success in marketing now requires more than a knowledge of traditional promotion and advertising techniques. Instead, modern marketers function in a highly technical, data-led position that merges the power of technology with excellent knowledge about human behaviour and motivations.
A marketing program equips candidates with foundational skills in these areas, which can be a powerful advantage when competing for entry-level or advanced positions.
3. Stand Out in a Competitive Field
Because marketing and public relations jobs are in high demand, positions in the field are highly sought-after. Juicy roles with leading employers and marketing firms frequently attract dozens of applicants. Holding a modern marketing degree is one way to stand out.
Marketing degrees typically have their course content created by academics and frontline industry experts. The best courses balance technical subjects with advanced learning on topics like customer experience, behavioural science, and marketing strategy. Digital marketing content is high in any good marketing course these days.
As a result, candidates enter the job market with cutting edge skills and knowledge that sets them apart from other applicants. Likewise, professionals looking for a new experience can leverage a masters in marketing to get a rapid head-start when transitioning to a promotions role.
4. Boost Your Career Trajectory
Employers hold marketing degrees from established institutions in high regard, so they frequently seek applicants with at least an undergraduate college degree. For instance, according to one survey of 286,000 marketing job ads, 89% of postings listed a bachelor's degree as a preferred qualification.
Apart from the competitive advantage it brings in applying for entry-level roles, a degree in marketing can also be beneficial for career progression.
Landing jobs at the associate, senior, or manager level will often require a bachelor's degree in marketing. The exposure to business strategy and organization that marketing courses provide likely makes these candidates a better fit for management roles. Furthermore, candidates with professional certifications or a masters in marketing will frequently be prime contenders for high-level roles.
Perhaps even more crucially, a marketing major can significantly speed up the rate at which you progress in your career. That ease of entry and ability to progress equate to better job prospects and faster career growth.
5. Choose Your Career Niche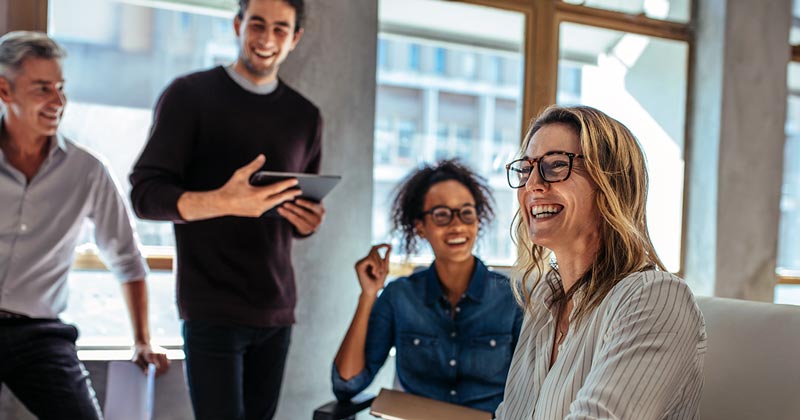 By entering the marketing field, you still leave plenty of room to find the ideal career niche for yourself. The marketing department is a team environment that allows people to take on different roles that suit their personality traits and skillsets.
Creative marketing jobs
If you're the creative type, job opportunities certainly exist. In this competitive industry, lateral thinking and being different are often key advantages. Advertising campaigns are literally handled by creative agencies. Content creators are blessed if they're able to consistently generate new ideas. A social media marketing manager needs to keep things interesting, and maybe send posts viral, by thinking outside the box.
Market research analysts
At the other extreme, there's growing demand for marketing analysts to bring a methodical, scientific approach to the industry. Market research and the data available to marketers are growing exponentially, building demand for analysts who can wrangle big data and generate business insights for campaign managers.
People-based marketing
If you're a people-person, job postings are also plentiful. As a public relations officer, sales manager or customer success manager for example, a soft touch is need to build connections and maximize revenue opportunities for your employer.
Business administration positions
Whatever your personality type and attributes, as a marketing graduate, you should be able to find a career path that works for you. Promotion opportunities also exist as you gain experience, with business administration roles available for marketing managers such as executive brand manager or campaign director.
6. Multiply Your Earning Potential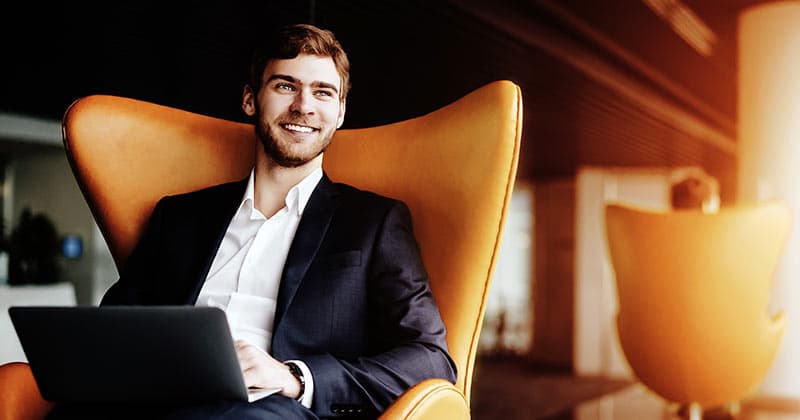 Earning a marketing degree also has financial advantages. In general, people holding a bachelor's degree tend to earn more than associate degree holders and high school graduates.
Australia's Labour Market Insights platform reports that the median weekly pay for high-skilled marketing professionals is A$1,758. Likewise, the US Bureau of Labour Statistics says bachelor's degree holders earn about $1,305 a week on average, compared to holders of associate degrees ($938) and high school graduates ($781). 
With a bachelor's or master's degree in marketing, you may also become eligible for senior roles that attract a higher salary. For example, Marketing Manager or Vice Presidents of Sales typically require a marketing degree, and both positions earn high six figure salaries.
Test the Waters with a Marketing Short Course
An important point to bear in mind is that you don't have to commit to a full marketing degree program up front. You can test the waters through different strategies.
For postgraduate marketing studies, a popular way to start is with a Graduate Certificate in Marketing. The course is usually 4 subjects long, which is about a third of a Masters in Marketing degree.
With online courses available, you can earn a Graduate Certificate in Marketing over 8 months of part-time study. And all completed subjects will count as credit towards a master's degree.
If you haven't been to university before, you should know that Marketing is a business major. To studying marketing, you actually enroll in a program such as a Bachelor of Business or Bachelor of Commerce. You can leave open the option for multiple different majors – say, up to four by the end of your first year – by studying marketing along with other disciplines.
Other options are to do online certificate or diploma courses to see if marketing is the right field for you. Short courses are available – both free and paid – as well as accredited certificate and diploma courses. Social media marketing is commonly studied via short courses which target specific digital platforms.
You can also test marketing as a career by trying your hand as an online blog or freelance writer. Any successful website relies on marketing skills in areas such as content marketing and on-page Search Engine Optimization (SEO).
Bottom Line: Is a Marketing Degree Worth It?
Ultimately, a marketing degree can give you an advantage in a highly competitive job market. Plus, it can help set you on track for rapid career progress and a higher earning ceiling. In that sense, investing in a bachelor's degree or masters in marketing could be well worth your time and money.
But, putting the financials to one side, what really makes a marketing degree worth it are perhaps the job opportunities and alternative career paths. Marketing jobs are generally interesting and, with plenty of variety available, marketing graduates are usually able to find a personally enjoyable line of work.
Online Marketing Degrees
If the time or financial costs of pursuing a full-time degree are points of hesitation for you, an online marketing degree may be a better fit for your circumstances.
Online marketing programs provide the same comprehensive and advanced learning available in on-campus courses. But they bring the added advantages of flexibility and low cost. You can study for a university or college degree without having to travel or take time off work.