So you're just finishing your business degree with a major in Marketing. What comes next?
The job and career opportunities for marketing majors are robust. Marketing is essential to the success of almost any business. Every industry has to employ campaign managers, content creators, customer success managers and other marketing professionals.
The top 16 career opportunities for marketing graduates are listed here. The list comes from careful market research, which is also one of the job categories (market research analyst). Among the job types are entry-level roles as well as long-term marketing careers.
1. Advertising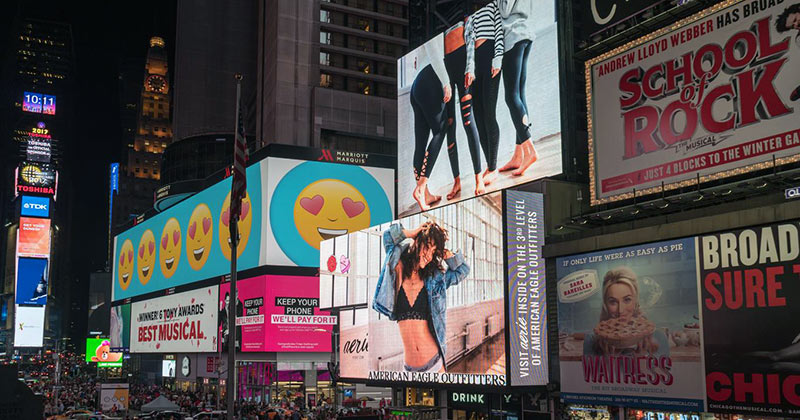 Advertising is where a company places paid promotions for a product or service on a communication platform. An advertising professional could work at a creative agency or ad agency to create ads for client. You need to understand where to find a good audience of prospective customers and how to motivate them to make a purchase.
At the same time, any advertising job relies on budget management and some statistical analysis. Companies value expertise in ad buying. They want maximum value for each advertising dollar spent across media platforms. As a media buyer, you should be comfortable with data analytics to achieve consistent success.
The median annual salary of advertising and promotions managers was $127,150 in May 2021 according to the Bureau of Labor Statistics jobs report. The average annual salary for media planners, who work with clients to plan their advertising mix, has been estimated at $52,466 (Payscale, May 15, 2022).
2. Brand Manager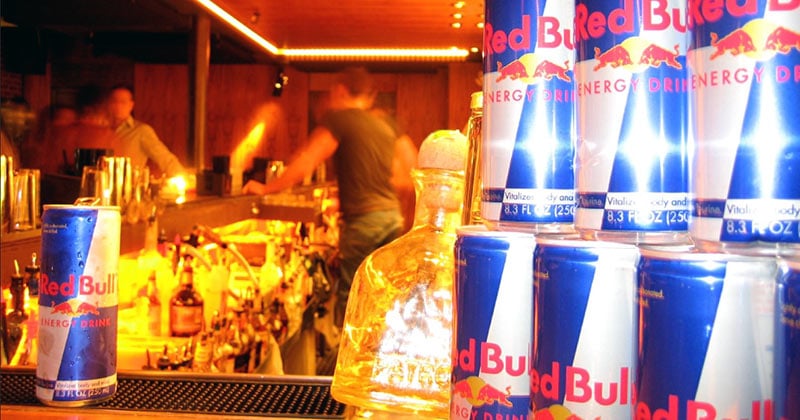 A brand manager is responsible for cultivating brand awareness and shaping public perception of a product, service or organization. More often than not, you'll see senior positions available for brand managers – which means there are great opportunities in this marketing field.
As a brand manager, you need to acquire a good feel for product placement and consumer perceptions. Good taste and being someone who embraces feedback and different opinions are also essential qualities. Staying current is important as new opportunities for brand promotion continually emerge in parallel with market and technology changes. Companies with innovative branding strategies can gain an edge on the competition.
To become a brand manager, you should earn a Bachelor of Marketing degree or similar, accumulate marketing experience, and build professional networks. Securing trust to manage a brand depends on your own personal brand as well as word of mouth.
3. Campaign Manager
A campaign manager runs marketing campaigns for a brand, product, or several products. Unlike brand management, a marketing campaign applies to specific products or brands for a defined period of time instead of permanently. The number one goal is to get the biggest return possible on the campaign investment; to maximize the return on investment (ROI).
A university or college degree is important preparation to become a campaign manager. It's been estimated by Zippia that 77% of campaign managers have a bachelor's degree. A marketing major is preferred, complemented with business studies in fields such as business administration or analytics. Business analysis skills are handy when running a marketing campaign, allowing you to formulate data-driven strategies and effectively evaluate performance.
Marketing managers were paid a median annual salary of $135,030 in May 2021 according to BLS figures.
4. Content Creator
Content creator is a common starting point for those who want a career in marketing. Companies offer internships and entry-level jobs in this area for graduates with good writing skills. People who fill these positions have to produce new content regularly.
Content creation may come in the shape of writing, video editing, and social-media-related work. Job examples are digital content writer, copywriter, video content coordinator, content writer, TikTok content creator, freelance writer, and editorial assistant.
A marketing degree can help find content producing work by showing you have strong communication skills and the ability to learn. But you'll also need to develop skills specific to your content niche. As you gain experience, you can expand your skill set and responsibilities to take on larger roles such as producer, marketing manager or content marketing strategist.
5. Customer Success Manager
A customer success manager deals with satisfied, neutral and dissatisfied customers on a day-to-day basis. They are the ones who connect with people who have used a product or enquired about it, through means such as email, texts and phone conversations. Customer success managers also develop marketing strategies to gain new customers and repeat business.
A communications or marketing degree are common qualifications in this field. Communication skill is a key requirement, particularly the ability to achieve positive interactions in all kinds of circumstances. When dealing with a prospect or existing customer, the goal is to represent the brand well and ensure new or continued business. Gaining positive reviews, and avoiding negative ones, is vital.
6. Digital Marketing Manager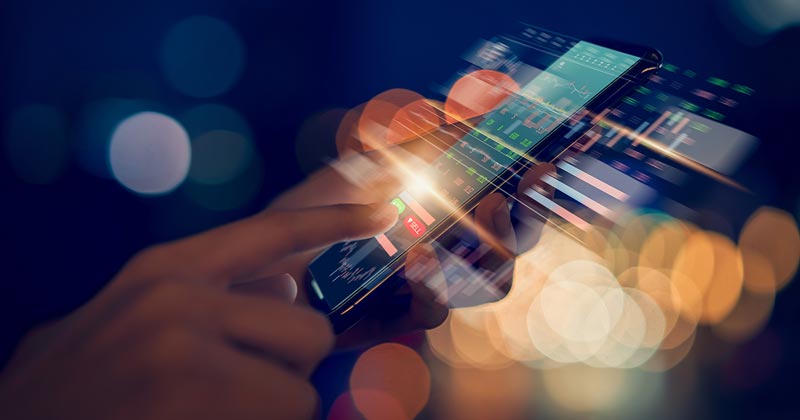 A digital marketing manager is in charge of the online side of a business. They are usually involved in social media; they also deal with online ads, web design, and SEO, among other things. Small businesses tend to have very hands-on positions for this job while, in larger businesses, these positions tend to be more of a coordinated effort between many people.
This is a jack-of-all-trades role. You need to be across a variety of digital platforms and also understand the goals and requirements of the business. The ability to outsource tasks effectively, whether in-house or to service suppliers, allows you to do this job at scale. A digital marketing major, especially one that covers marketing analytics, provides a strong career foundation.
7. Market Research Analyst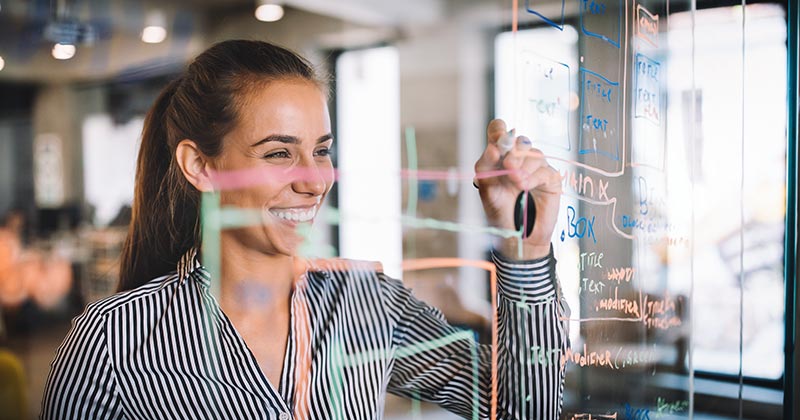 Market research is about studying and investigating different consumer markets. This is a core subject in any marketing degree. Every marketing professional needs to know how to do market research to gain knowledge and context in any given niche.
A market research analyst has to learn about and understand a product market, how items are perceived in that market, and how the public reacts to different products and campaigns. Marketing research can involve data, focus groups, and surveys.
Anyone with a marketing degree can become a market researcher but, to excel, you should fundamentally enjoy the research process. Salaries are modest until you advance into management roles. The Bureau of Labor Statistics reports a median annual salary for market research analysts of $63,920 in May 2021.
8. Marketing Assistant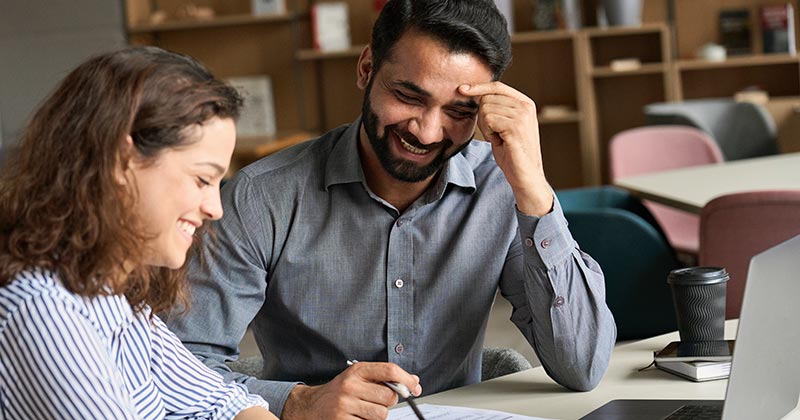 Similar to a content creator position, the job of marketing assistant is an entry-level role that provides an avenue to further job opportunities. A marketing assistant is responsible for routine tasks of a marketing department. Activities like copywriting, research, and updating content usually fall in the hands of marketing assistants.
Getting a job as a marketing assistant, or junior marketer, is a great way to start a marketing career and begin to obtain value from your degree. Job responsibilities may fall into a particular marketing niche, such as digital marketing, brand management, social media marketing, or promotions. You'll learn from experienced marketing professionals and gain experience to qualify you for more senior positions.
Becoming a marketing assistant is the top professional employment destination for marketing graduates according to UK survey data. Marketing associate professionals was the largest job category for recent marketing graduates, followed by public relations professionals and business sales executives.
9. Marketing Coordinator
Marketing coordinators are experienced professionals who are in charge of bringing cohesion, efficiency and results to a company's overall marketing efforts. Being in charge doesn't mean being hands-on. A coordinator has to make sure different things happen successfully – but won't do them himself. The job is for veteran marketers who have a knack for delegating.
The typical education background for this job is a bachelor's degree in marketing, advertising or communications. The marketing skills required are general and broad. The role blends the diverse jobs of marketing manager, campaign manager and market researcher.
Any given task you delegate should normally be an activity that you have past hands-on experience with. A good marketing coordinator leverages their knowledge and insight to get the right people working on the right jobs.
10. Marketing Internship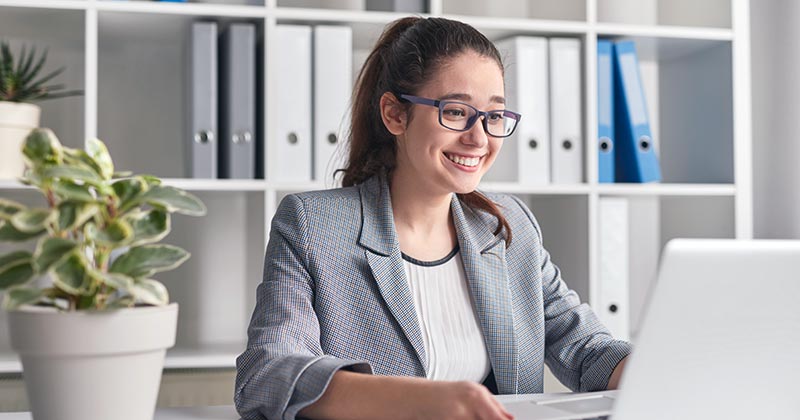 While this is not an ongoing form of employment, a marketing internship is a great way to get your foot in the metaphorical marketing door. Becoming an intern will give you foundational career experience and, if you perform well, work references to help get a higher-paying job.
Most of the time, internships are unpaid or low paid. Treat the work as an investment of sorts, building your competitiveness for more attractive positions. Internships are available across the marketing industry, meaning there is potential for you to work in your preferred niche.
Intern openings may require you to have a marketing degree or be working towards one. For example, one ad for online work we looked at mentioned that you should be "actively enrolled in college or university" and "seeking a Degree within Marketing, Communications, Journalism, or related".
11. Promotions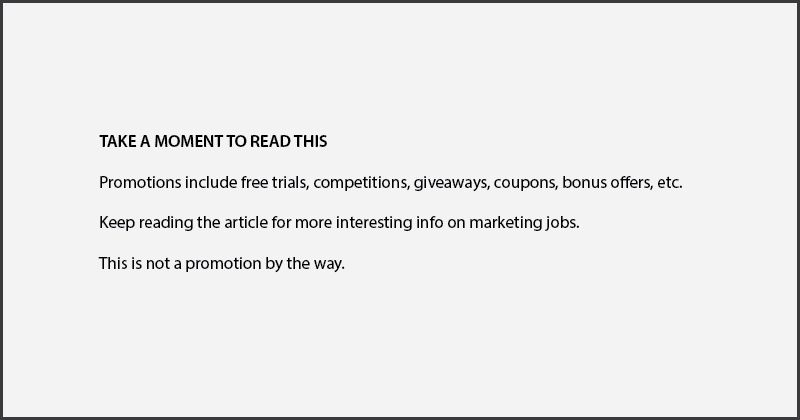 Promotions refers to an almost endless array of marketing techniques to increase product sales and brand awareness. Often, the goal is to get customers excited about buying opportunities or give them a feeling that they would be missing out by not taking advantage of an offer.
Examples of promotions are contests, giveaways, referral programs, clearance sales, expiring sales, special discounts, free shipping offers, coupons, loyalty cards, bonus offers, and more. Coming up with promotional ideas and implementing them are jobs that may be handled by experienced marketers, or marketing assistants working at the direction of a marketing coordinator.
The field is ever-changing and will always have you trying to figure out what people get excited about. Promotional work is often tied to broader marketing jobs but specialist positions are also available. Having a marketing degree and/or relevant experience are common requirements for job applicants.
12. Public Relations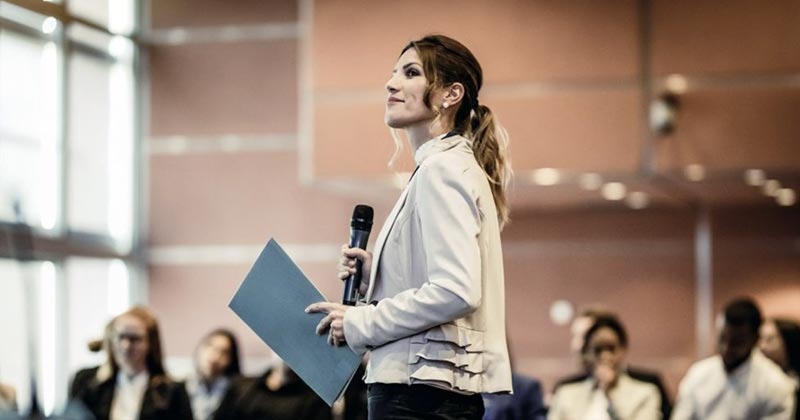 Public relations is where communications and marketing meet. Whoever is in charge of a company's public relations has to cultivate a great image for the company and improve how the brand is perceived. Sometimes, this role is more of a spokesperson role; other times, it's more about damage mitigation.
If you're looking for a high salary from your marketing degree, public relations is not an easy niche to make that happen. Competition is high. You'll be up against people with majors in public relations, communications, English, journalism, creative writing, history, etc. Basically, any graduate with an arts degree might try their hand at becoming a PR specialist.
Public relations specialists were paid an average $62,800 in May 2021 according to figures from the Bureau of Labor Statistics.
13. Sales Manager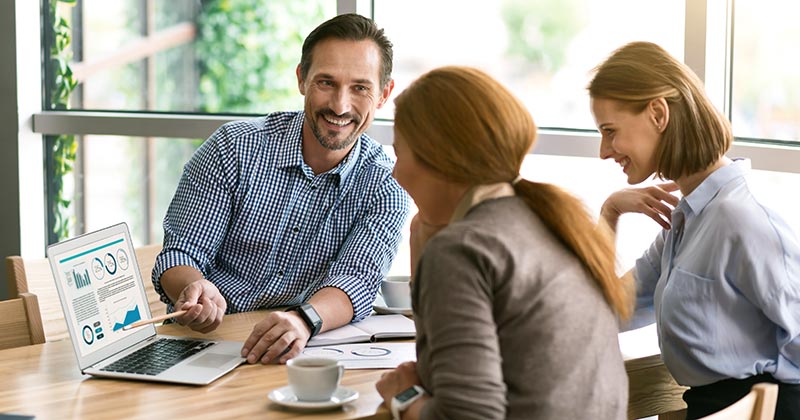 A sales manager is in charge of the sales team and, more likely than not, has the final say when it comes to sales strategy. The role is the same as a retail manager but the "sales manager" term is often used in larger companies. Sales experience is a must for a sales manager career.
Sales managers are paid well because this is a leadership role. The median salary was estimated to be $127,490 in May 2021.
Job duties may include hiring and training sales representatives, establishing performance goals and incentives, and directing and motivating the sales team. A business degree is excellent preparation for this career, with marketing, accounting and business administration all being useful majors and minors to have.
14. SEO Specialist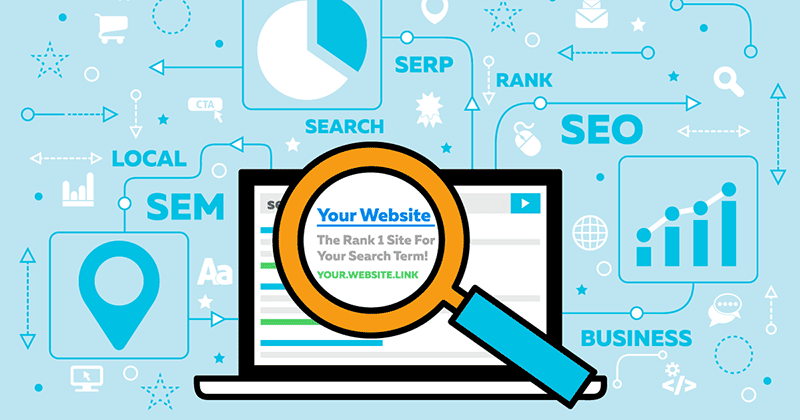 SEO specialists are in charge of search engine optimization, one of the biggest marketing areas today. SEO is concerned with managing a website in such a way that it ends up on the first page of Google results and does so organically and without paying for ads.
SEO skills are valuable to have in a digital marketing career. The more technically-minded digital marketers tend to be drawn to this field. You need to understand what the search engine algorithms, especially Google, favor when ranking pages in search results.
Cheap SEO services are widely available online, meaning many "SEO professionals" are low paid and often lack formal qualifications. But companies are also willing to pay for premium services from marketing professionals who are able to establish trust and authority, with a track record of producing results.
15. Social Media Specialist
Social media specialists are in charge of a company's social media: Facebook, Instagram, LinkedIn, and other major digital platforms. The job is to use these platforms to engage with the public, cultivate a brand, and run successful online advertising campaigns.
A marketing major positions you to win social media marketing jobs and expand your role into related marketing activities, such as content and campaign management. With the social media landscape always changing, this is a field where you need to keep up with trends.
For most social media managers, the salary is modest. Employers are willing to hire young people in this line of work, reducing the pay premium for experience. You're also competing with graduates with majors in fields such as communications and journalism.
16. Telemarketing
Although many consider telemarketing a dead field, a large segment of the consumer market can best be reached over the phone. Salespeople still make a lot of money by persuasion and conversation, and telemarketing is all about that.
For someone with a Bachelor of Marketing or similar degree, telemarketing is generally an unattractive proposition. A high school diploma is usually sufficient to get a job, which revolves around speaking well and following a script. Dealing with monitoring of your work and unreceptive "prospects" can also be stressful and wearing.
But working as a telemarketer, as least for a while, shouldn't be dismissed. You'll gain invaluable sales representative skills and insight into how to make sales. Advancement opportunities for marketing majors are also available into jobs such as team leader, office manager and sales manager.