You should consider a degree in marketing if you're strong with numbers and a good communicator. A grasp of psychology helps as well. Marketing professionals help businesses grow by reaching customers and convincing them to buy products.
A Bachelor of Business (Marketing) is the degree to go for if you haven't been to university before. If you have a degree already (any discipline) or already work in marketing, a Master of Marketing is an excellent program choice.
Further study options are available as well. A graduate certificate is a way to learn marketing and perhaps get started on a masters. You can study marketing in the field of data analytics. Digital marketing degrees are available too. And there are benefits to gaining a marketing degree online.
A Bachelor of Business (Marketing) or Bachelor of Marketing is a general business degree. Along with marketing, you study subjects such as accounting, economics, finance and management.
The degree prepares you for almost any business career and advantages you in applying for marketing jobs. After graduating, you can develop marketing expertise through on-the-job training and a marketing masters.
Popular subjects in a bachelor program are consumer behaviour, marketing research, digital marketing and marketing strategy... READ MORE
The unit explores how to design, conceptualise and execute marketing campaigns digitally. Strong attention is given to methods unique to digital technologies and the network property of social media platforms. The subjects covers brand building, target audiences, public relations and online communications. The aim of the subject is for students to build a knowledgeable and intuitive understanding of the digital consumer journey.
Source: University of Sydney Bachelor of Commerce
This subject explores consumer behaviour basic concepts. Students develop an understanding of the overall consumer psychological processes and also a basic understanding of consumption decisions, consumer culture, and ethical and social responsibility issues in a consumer behaviour context. Throughout the subject, you are exposed to industry-based problems and situations that allow you to develop research, analytical and communication skills for future professional practice.
Source: UTS Bachelor of Business
This subject builds student knowledge of market and business research concepts. The unit explores the purpose, methods and uses of market business research; helps students to appreciate a 'users' and 'doers' viewpoint; and teaches you how to increase the managerial value of research for decision making. Topics include the statement of the research problem; study design; data collection tools and procedures; statistical data analysis methods such as multiple regression analysis; and how to interpret and use research findings.
Source: University of Melbourne Bachelor of Commerce
This study unit provides an overview of contemporary theory and practice of marketing communications. Included are components of advertising in the main media (television, print, radio, outdoor and cinema), sales promotions, personal selling and new media, such as online. The unit provides students with a solid theoretical and conceptual foundation. As well, students learn strategic and practical perspectives on marketing communications planning and application.
Source: University of Sydney Bachelor of Commerce
To thrive, organisations need to be responsive to the needs and wants of customers. This subject covers marketing principles with a focus on the customer. You learn the traditional 4P's (Product, Price, Place and Promotion). Students also explore a consumer-based perspective on the marketing mix, including the 4 C's of marketing – Consumer wants and needs, Cost, Convenience, and Communication. The subject also builds knowledge and skills in: analysing competitors, digital and non-digital communication, and strategies for generating customer value.
Source: UTS Bachelor of Business
The marketing of services presents unique challenges and also opportunities to enhance value to customers. A service has an intangible, heterogeneous nature and depends on service personnel for delivery. Strategies to respond to the challenges and opportunities are shown. Topics include: buyer behaviour for services; managing service environments; the vitalness of measuring service quality, consumer satisfaction, perceived value and loyalty; relationship marketing principles and practice; managing perishable services; how service personnel and customers impact on value creation; minimising stress for service personnel; quality failures, customer complaints and service recovery.
Source: University of Melbourne Bachelor of Commerce
A vital intangible asset of any organisation is the brand or portfolio of brands. Marketers employ internal and external communication approaches to convey the brand's value proposition and experience to key stakeholders and target customers. The basis for brand equity are the names, symbols and slogans, along with underlying associations, perceived quality, brand awareness and customer base. Most brands fail due to inadequate market research and analysis. The brand's core values must be articulated, with accurate positioning strategies and alignment between internal and external brand-building communication. This subject helps students to understand brand equity and management. You learn how to create, position, build and maintain brand equity.
Source: University of Sydney Bachelor of Commerce
Why do some companies perform better than others? This is the fundamental strategy question. This subject builds knowledge and skills to create and sustain higher performance in the marketplace based on market-led strategic management. Students examine strategic issues such as identifying opportunity, formulating strategy and implementation. There is seldom one right answer in a business scenario. But strong analytical skills deliver a much better set of potential answers than weak analysis. The subject develops competence to cultivate marketing within organisations as a strategic force and not just an operational department.
Source: UTS Bachelor of Business
If you have a degree (any discipline) or significant job experience, a Graduate Certificate in Marketing could be a good option. The course is quite short, often consisting of four (4) units from a 12-unit Master of Marketing.
You can do an online graduate certificate to test if marketing is for you and perhaps go on to get a masters. Alternatively, you can use the course to upskill, gaining general knowledge or digital marketing skills.
Courses may contain foundation units for a masters or let you choose subjects for yourself. You can do an online course while working full-time... READ MORE
This subject explores how and why consumers buy and use goods, services and solutions. By examining practical and real-world cases and examples, students build an understanding of consumer behaviour frameworks. They can then apply the learnings to develop their own consumer insights.
The digital space continues to evolve and has changed technology, the marketplace, consumers and competitors. The new platforms and changes present opportunities and challenges for today's marketers. This subject explores digital platforms, customer interactions with them, and how marketers can use platforms to achieve organisational goals.
This subject teaches you a strategic approach to marketing communications planning. You develop a principles-based appreciation and practical understanding of modern concepts. In particular, you study communication techniques that help develop strong brand equity.
Australia is a service economy. The fastest growth rates in job formation are in service industries. This subject provides an overview of strategic concepts and issues in services management and marketing. The unit helps students build knowledge about the characteristic of services across industries and how to manage and market services. Students learn how to create and build relationships with customers by providing service solutions and plans to recruit and retain service professionals. Students also learn about contemporary service thinking, both in research and practice, in areas such as service innovation and design thinking.
Source: University of Tasmania Graduate Certificate in Marketing
A Masters of Marketing is a 12-subject professional degree for people who are serious about a career in the field. Classes are made up of a mixture of experienced marketers and those looking to start a marketing career.
Generally, marketing masters are quite comprehensive programs. You can expect to do some foundation, principles-based subjects. As well, you will have the opportunity to do advanced studies in areas of your choosing.
Accelerated online degrees can be completed in two years of part-time study. Essentially, you do a subject from start to finish every couple of months... READ MORE
Marketing is a business function that encompasses the whole process by which value is created, captured and made available to customers. This unit focuses on developing your knowledge of how marketing works and its importance to business. The subject describes the theories and concepts upon which the marketplace may be understood, analysed and targeted. This unit equips you with foundational knowledge and skills for engaging in and managing the process by which a company's value offerings are marketed to customers.
Source: University of Tasmania Graduate Certificate in Marketing
In this multidisciplinary core unit, students learn approaches and technologies used by firms to research business problems and develop effective strategies. Via hands-on use of key theories and research tools, you build skills in collecting and analysing data on the business environment (e.g. consumers and competitors) and generate insights to help create value through process and product innovation. You develop skills in business research, working in teams and using powerful visualisation tools to present business insights. The unit forms the foundation for further study across business disciplines.
Source: QUT Graduate Certificate in Business (Marketing)
The subject covers product management, including new product development, services innovation, user-interface design, product portfolio management, product-line extensions, understanding buyer reactions to innovation, and developing an innovative culture.
Students learn how to improve new product launch rates across different industry contexts, including business-to-consumer and business-to-business, and 'product' and global contexts. The intent of the unit is to be interactive and challenging. It has been designed to encourage discussion and self-directed learning.
Consumer behaviour forms the cornerstone of marketing strategy, in turn becoming the focus of the business and managers. This subjects explores how to understand consumers and leverage that knowledge to improve business profitability. Marketers strive to develop more effective strategies to attract, reach and keep their customers. Strategy formulation relies on understanding how consumers are affected by both internal and external factors to the firm.
Source: QUT Graduate Certificate in Business (Marketing)
For marketers with strong maths skills, a Master of Analytics (Marketing) is a potentially lucrative education opportunity. Students develop analytics capabilities for extracting marketing insights from data.
Earning a Master of Analytics with a Marketing specialisation gives you a career advantage. Businesses need skilled analysts to produce and interpret statistical information. An ability to convert metrics into practical guidance for marketing strategy makes you valuable.
A 12-subject analytics masters can be completed online while you work full-time... READ MORE
The subject helps students develop their capabilities for using advanced analytical tools to address marketing problems – key skills that numerous companies have stated they look for in marketers, particularly in challenging business environments.
Students are exposed to a range of statistical tools and techniques, from classical statistical tools to emerging big data techniques. The emphasis is not on formulae of statistical tools, but on how to apply and interpret a range of statistical techniques to help answer marketing-related questions.
The course is organised around daily marketing problems. Students are strongly encouraged to start thinking as marketers by asking questions of their data, setting their own direction for the analysis in the project and thinking about how a company could use the results in practice.
To understand consumers and build up a relationship with customers is the first step of every marketing decision. To be effective, marketing managers should know how to identify what target customers need, where they go for shopping and how to interact with them in a marketplace. This course integrates customer relationship management (CRM) and big data analytics in applications ranging from attracting new consumers, retaining customers, and encouraging referrals to re-inviting infrequent or lost customers using prediction, recommendation, and natural language processing.
Students will exercise hands-on data analytics and then tackle real-world customer problems. No prior knowledge of R is required.
Marketing data available to firms grow exponentially. Firms that possess the marketing analytical skills to navigate data-rich environments and to utilise such data are taking the lead while firms that do not have those skills are increasingly left behind. Currently, marketing analytics skills are very scarce on the job market, yet increasingly high in demand.
One key challenge in the world of marketing analytics is to make the transition from applying academic concepts and methods to case studies only, to generating real-life solutions for companies. This course equips students to make this transition by putting them in the driver seat for the solution of a real marketing analytics problem that makes a difference. Through the course, students are being optimally prepared for the job market as they solve a case study in marketing analytics.
A digital marketing degree may be a good choice if you are especially interested in reaching customers online. Topics such as ecommerce, blogging, email campaigns, the online customer experience and social media marketing may be emphasised in a digital marketing degree.
But digital marketing should feature prominently in any good marketing course. There may not be a great difference between a degree with "digital marketing" in the title and one without. For any given program, you should check course details to see how well the degree meets your education goals.
Social media marketing degree
A social media marketing degree and digital marketing degree are essentially the same thing. Marketing instructors usually talk in terms of digital platforms, a term that refers to social media channels such as Facebook and Instagram but also covers apps like Spotify and Uber.
When you learn about social media marketing, the focus is generally on conceptual tools and skills that are long-lasting and transferable. The exact details of how to succeed with social media marketing are constantly changing along with the social media landscape.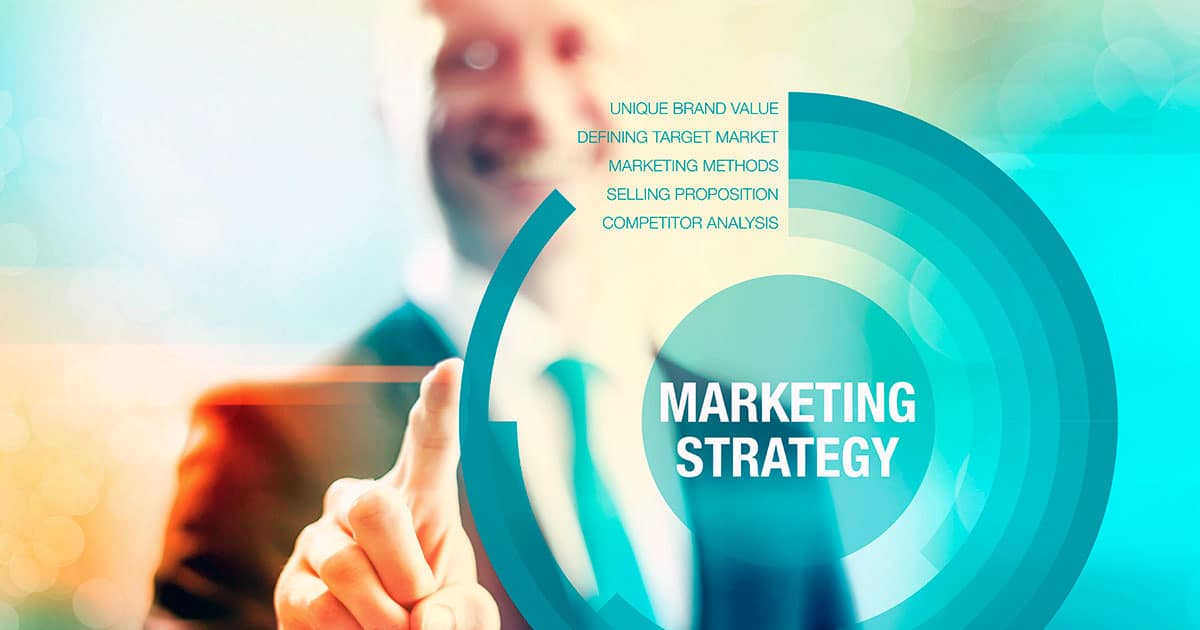 An online marketing degree is a good choice if you lack the time, inclination or option to attend a campus. Every type of marketing degree is available online.
You can expect a high-quality learning experience with online study. The best marketing degrees are designed exclusively for online students and are great for working professionals.
The normal pattern of study is to do one subject at a time, with each unit completed over a 6-8 week teaching period. To keep you engaged, you can connect to classmates through online discussion forums, social media and other channels.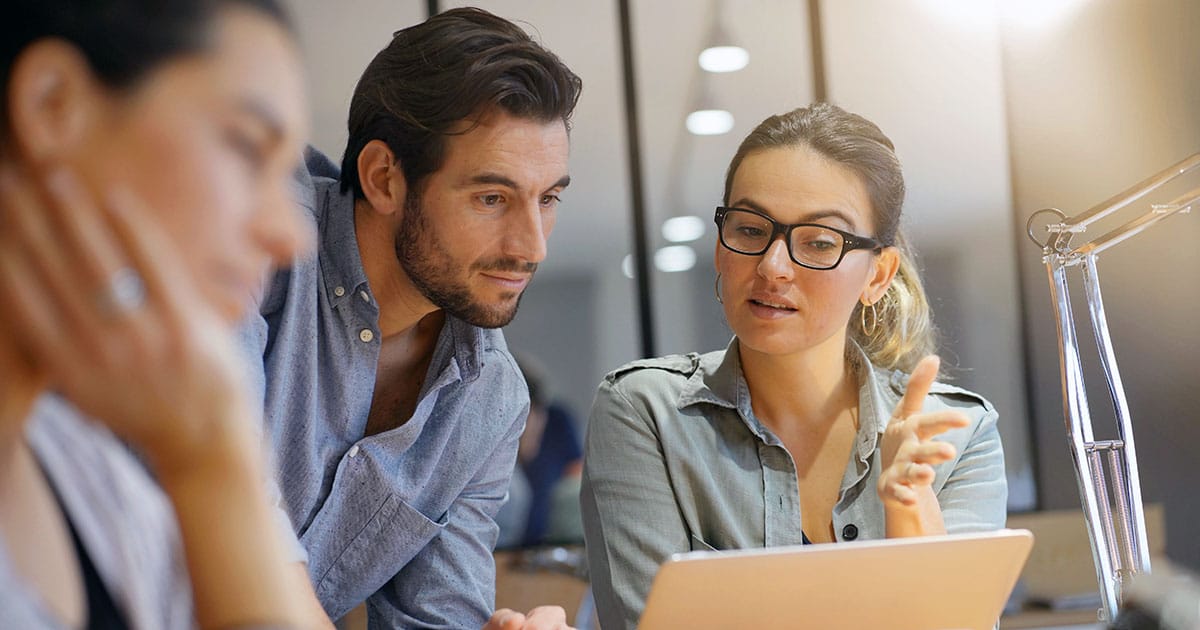 A marketing or digital marketing degree gives a robust foundation for you to be employable and have a good career. The training is general and qualifies you for many business jobs.
The marketing industry itself is deep in terms of work opportunity. According to mallory.com.au, more than half a million Australians are employed in marketing and sales occupations. The largest categories are "Advertising, Public Relations & Sales Managers" and "Advertising & Marketing Professionals".
Where a degree in marketing is important, the top 16 career opportunities are (alphabetically): advertising, brand manager, campaign manager, content creator, customer success manager, digital marketing manager, market research, marketing assistant, marketing coordinator, marketing internship, promotions, public relations, sales manager, SEO specialist, social media specialist, and telemarketing.
Marketing skills also allow you to work anywhere. Nearly every business or other organisation needs marketing to be noticed. Skills are highly transferable between entities and across industries.