Gain technical expertise and stand out in a competitive industry with an online Master of Marketing. Specialisations in analytics and digital marketing are available.
If you want to succeed in modern marketing, you need digital literacy and technological know-how. A master's degree will help you achieve learning goals, stand out from others, and gain a lasting career advantage.
Let's explore the options for postgraduate study of marketing. Master's courses are open to experienced marketers as well as professionals looking to shift careers. You can do a general program, specialise in a field such as digital marketing, or do an MBA with a marketing concentration.
Marketing has evolved into a field that relies on digital technology skills. And this is perhaps the number one reason why marketing masters are worth it. Advanced studies develop the aptitudes to leverage technology to your advantage.
The future of the profession will revolve around digital platforms, analytics, machine learning, and other technology-driven growth areas. If you want to maximise your chances for career success, you need to keep up. Modern marketers need a healthy dose of technical expertise to complement timeless attributes such as effective communication and good research skills.
Programs contain varied subjects that will equip you to take on almost any role in the industry. You will gain a permanent career advantage, with the potential to cover the costs of your education many times over. Furthermore, online courses allow you to study part-time while you continue working full-time.
As the world becomes increasingly digital, so does marketing. A specialisation in digital marketing offers technical expertise and strategic skills to succeed. While a general master's will cover digital topics, a specialist program provides in-depth and focused training. This kind of degree is rated as one of the top 10 master's degrees because it develops high-value skills.
UTS Online - Master of Digital Marketing
The UTS Master of Digital Marketing (Online) is designed for data-driven and creative marketers who want to excel at the digital skills of today and prepare for future change. Developed by leading academics and industry experts, this course provides real-world knowledge and practical skills that can be applied immediately to your career. You will learn the latest digital marketing concepts, and how to use analytics and technology to drive innovation and digital strategy. With flexible entry pathways, this course is suitable for professionals from different backgrounds, whether you want to build foundational knowledge or upskill your tools and strategies. This degree covers all the bases necessary to succeed.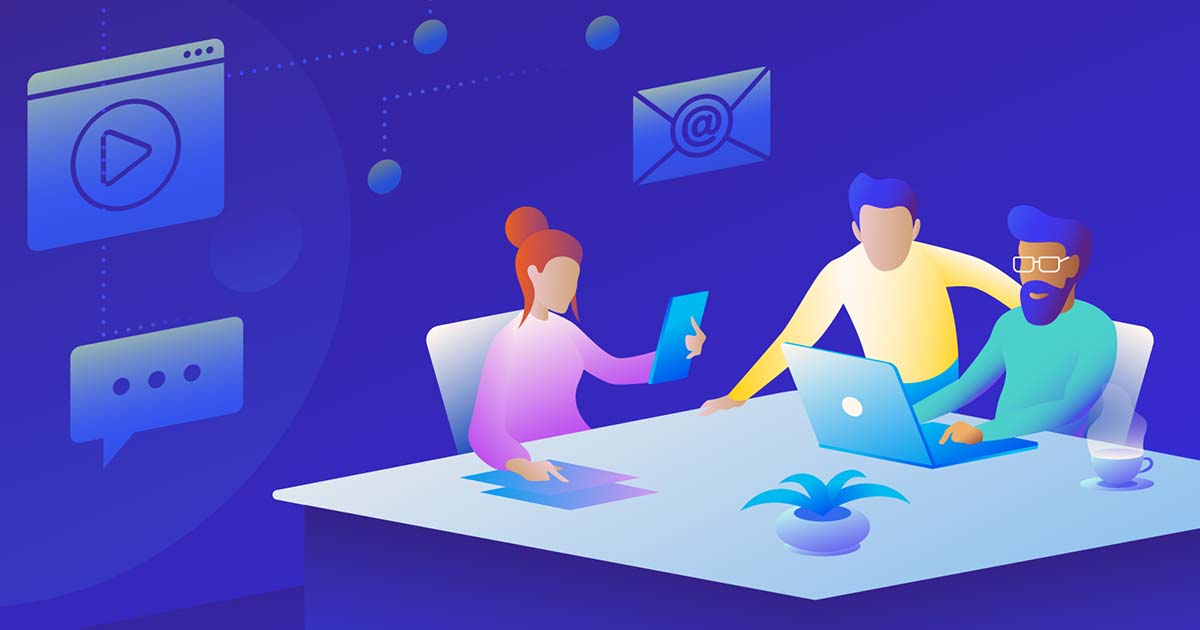 An online marketing masters is the ultimate education if you're serious about a career in this field in Australia. A good program supports the needs of different students. In your virtual classes, you may find business graduates, non-business graduates, and experienced marketing professionals.
RMIT Online - Master of Marketing
The Master of Marketing at RMIT University is a comprehensive program that guides students through all the essential activities that industry professionals undertake. Students study topics such as brand strategy, services marketing, product innovation, interactive marketing, data analytics, advanced digital marketing, and customer experience. The program comprises 12 subjects, each lasting for only 7 weeks, allowing students to complete the course while working full-time. The degree is 100% online and is accredited by the Australian Marketing Institute, making it an ideal choice for working professionals.
If you have strong ability in extracting meaning out of data, an analytics specialisation for your master's degree may be ideal.
A Masters in Marketing Analytics offers great value in the job market. Sales and promotion activities are far more effective when grounded by sound data analytics on customers and campaign performance.
To study for an analytics-focused degree, you should have technical aptitude. Online classes are usually a mixture of technology professionals and those with a business background... READ MORE
Balance marketing education with business management training by studying for an MBA (Digital Marketing).
A Master of Business Administration degree with this specialisation helps you move into both executive marketing and general leadership roles. You gain strong exposure to the latest developments in online selling while building skills in areas such as accounting, economics, finance, governance, leadership and negotiation.
An MBA program is suitable whether or not you have a business background. Subjects are taught from a manager's perspective... READ MORE
Masters programs are comprehensive, covering all key knowledge areas. Topics include data-driven decisions, consumer insights and analytics, digital strategies to take advantage of online capabilities, and applied market research.
The programs typically consist of 12 subjects, including core subjects and elective units. With accelerated online programs, you're able to study part-time while working full-time. You complete one subject every couple of months, allowing the degree to be earned in two years.
To give you an idea about course structure, here are example subjects from relevant programs.
Graduates should come away with a sound understanding of marketing fundamentals, fluency in writing or talking about technical subjects, applied skills in digital marketing, and management strategies to achieve consistent success.
You will gain a well-rounded body of skills and knowledge to take on diverse industry roles. While your individual development results depend on the program, including core subjects and electives, here are potential learning outcomes you can achieve.
Leadership and communication
Be an authoritative marketing expert, communicating the business value of campaigns and guiding teams from strategic planning through to execution.
Future-focused skills
Recognise emerging industry trends and opportunities, applying technology skills to measure and optimise digital promotion strategies.
Marketing knowledge and concepts
Generate strategies to that lead to impactful business and marketing solutions. Bring expert knowledge of techniques to solve different problems.
Critical thinking and analytical skills
Identify and systematically evaluate marketing opportunities. Use data analytics to uncover solutions that put your organisation ahead of the competition.
A master's degree can be used to (a) upskill if you're already in marketing or (b) enter the profession. In either case, the program will give you access to jobs that may currently be out of reach.
The degree opens up career opportunities by providing you with new cutting-edge skills and knowledge, as well as a respected university qualification. Employment of Advertising and Marketing Professionals is growing, with jobs in Australia projected to increase by 11.4% to 89,000 over the five years to 2027.
Generally, marketing degrees are worth it because of strong demand for professionals in this industry. Potential job titles include marketing manager, marketing director, head of marketing, digital marketing coordinator, campaign manager, brand manager, and customer success executive.
Entry requirements vary by program. Direct entry is generally assured if you have a business degree. If you have an unrelated degree or no degree, you may still gain access based on experience and/or by enrolling in an embedded graduate certificate course.
Here are examples of course admission requirements. Enquire for further details.