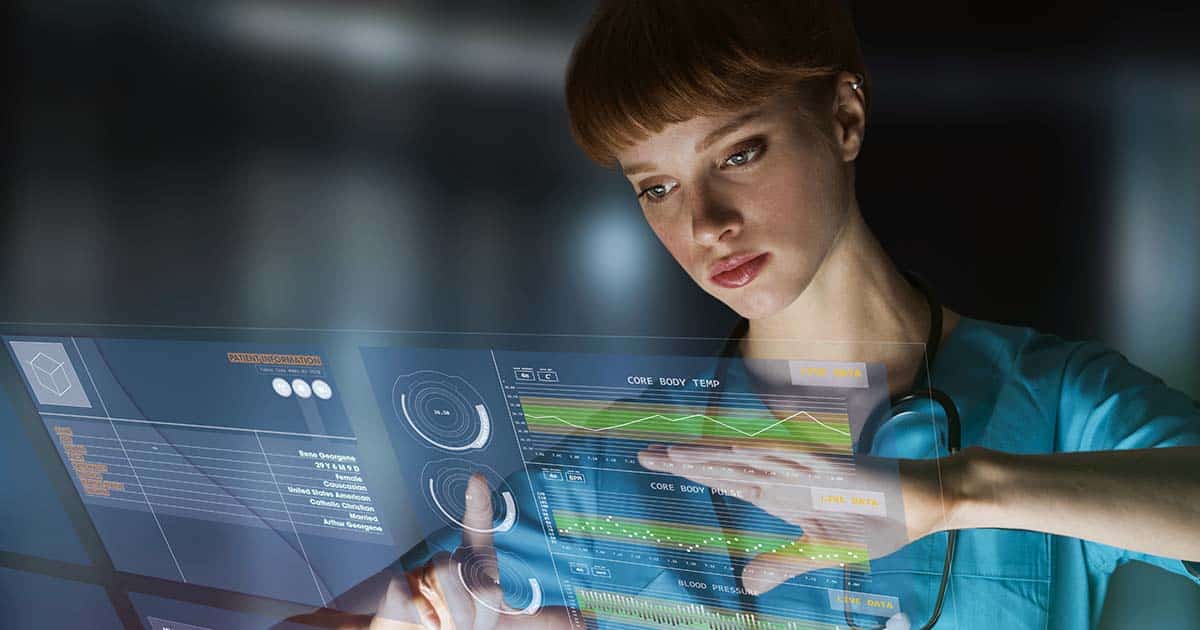 The best online degrees in information technology and data science are here. We select and present courses from Australian universities, including for IT, computer science, cyber security, data analysis and data science.
Technology courses help students capitalise on problem solving ability. By studying online, you can start or boost a career in application development, big data and data science, business analysis, cyber security, ICT management, software development, systems administration, web development, and more. Job opportunities in these fields are set to continue expanding.
You can start a data analytics career with a data science or analytics degree. A Bachelor of Computer Science or Bachelor of Information Technology program should contain relevant majors.
Students learn to structure data, do statistical analysis, solve problems using models and programming, and present results. A bachelor degree provides core skills for working as a data analyst or scientist. Fantastic career opportunities are available to people skilled in big data and machine learning.
The best online analytics degrees provide a thorough introduction to essential topics… READ MORE
A Bachelor of Information Technology is the career starting point for many IT professionals. The degree gives students solid technical preparation for working in IT. Topics covered include database management, programming, project management, web development and systems analysis.
Students are also able to major in fields such as business analysis or cyber security. Qualifying for a major requires that you take relevant subjects, especially towards the end of the 3-year degree.
The top online BInfoTech courses deliver essential training while offering enjoyable learning… READ MORE
A solid way to begin a computing career is with a Bachelor of Computer Science or, alternatively, a Bachelor of Information Technology with comparable content.
Computer science is concerned with computing theory and software development more than customer-facing aspects of IT. Programs are heavy on programming, data structures and mathematics, preparing students for any future technical role in IT. At a postgraduate level, "computer science" splinters into specialisations.
The best online computer science programs concentrate on large and emerging professional fields… READ MORE
Online university courses are available to help you take advantage of surging job growth in cyber security. Specialist bachelor degrees are offered, though you can also go for an IT degree with a major in networks or systems administration.
A popular postgraduate option is to do a graduate certificate − either in the professional or managerial career streams. A full professional masters can set you up to get the pick of the best technical jobs available.
Australian universities seem to do a good job of keeping up with demand for cyber security training… READ MORE
Data and business analysts are in demand to help organisations get value from vast amounts of available information. Popular degrees are Master of Analytics, Master of Data Analytics and Master of Business Analytics.
A masters program will help you build the advanced analytical capabilities needed to generate business insights from data.
To thrive in data analysis, you should be an effective communicator and have a good appreciation of business strategy. You need more than just maths ability… READ MORE
A data science masters is a strong way to set up a career in the field of big data. Students receive better foundation training than most current data scientists.
Students develop skills for each stage of the data transformation process, from database management to presenting analytics for business decisions. Career opportunities are enormous for people with the maths and coding talent to generate value from data assets.
Students can do a full masters online (12-16 units), embedded graduate diploma (8-unit) or graduate certificate (4-unit) courses… READ MORE
A Master of Information Technology is a versatile program for anyone wanting to do postgraduate IT studies. The degree may be a good option if you:
have a non-IT degree and intend to become an IT professional
have significant IT experience but lack formal qualifications, or
are qualified and experienced but want to specialise or upgrade your knowledge and qualifications.
You can do a general or full masters online (12-16 subjects) or a shorter graduate diploma… READ MORE