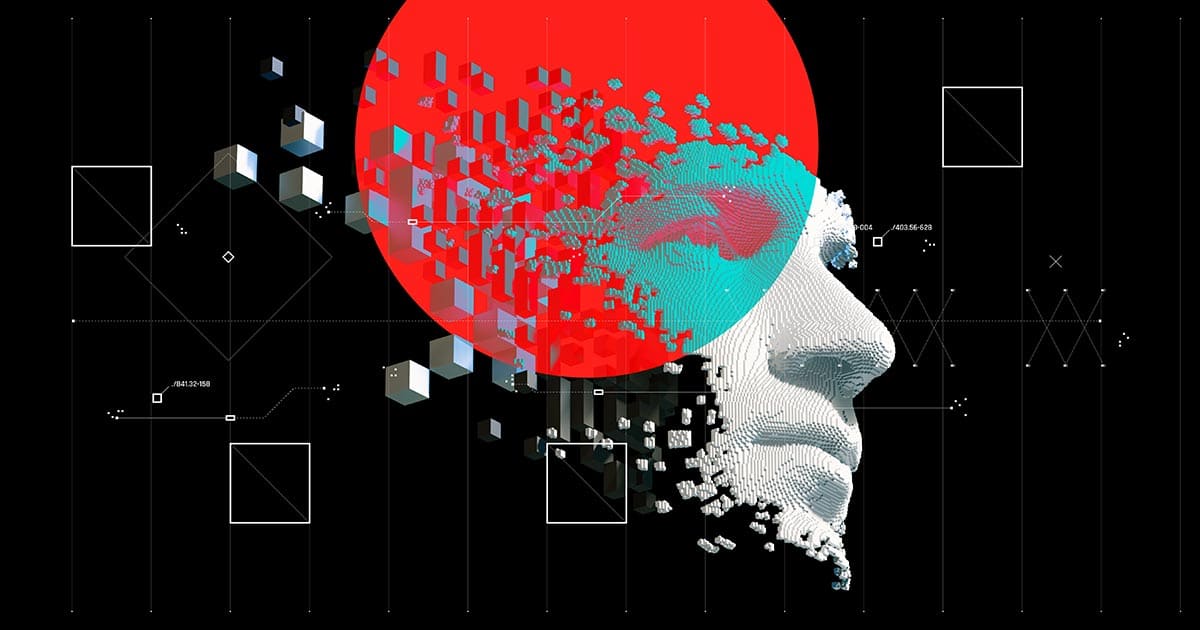 Artificial intelligence is a growth industry with early mover advantages. As AI use expands, expertise in the field will bring career opportunities. Build professional knowledge and skills with an AI course online. As well as free courses, you can study for a graduate certificate or master's degree in AI.
Free AI courses are available online from the United States and many other countries. These are suitable for beginners as well as university graduates. Free online courses are especially good if you (a) are new to the AI field or (b) want to fill specific knowledge gaps.
Relying on free AI courses to build professional expertise is a challenge though. You have a lack of structure when doing free short courses compared to a full university program. As well, many students find it hard to stay motivated when (i) you haven't spent money on the course and (ii) don't receive an accredited degree, diploma or certificate at the end.
Learn with Google AI
Google Education offers a large set of free resources for anyone – at almost any learning stage – to explore AI and Machine Learning. These include guides, podcasts, interactive content, videos and AI courses online. Google obviously knows a thing or two about data science, machine learning and artificial intelligence. The online programs are short courses, including many in the range of one to four hours long. Don't expect to become an expert just through Google Education. But you can gain a solid grounding in many areas of interest.
Coursera Artificial Intelligence
The Coursera platforms offers a large set of free AI courses from leading universities and companies, such as Stanford University and IBM. Don't be put off by the impressive provider names though. Many of the courses are introductory and suitable for beginners. The length of a course is usually measured in hours. Note that a small number of hours can translate into quite a few weeks if you're only able to do 2-4 hours a week for example. Popular courses include Machine Learning, AI for Everyone, Key Technologies for Business, Deep Learning, and IBM Applied AI.
If you want to learn how to deploy AI without learning advanced coding, an AI management course may be ideal. You gain essential technical knowledge on data handling, machine learning and artificial intelligence. Importantly, you also learn how to identify and capitalise on opportunities to use AI in a business setting. The shortest university-accredited AI management course in Australia is a Graduate Certificate in Artificial Intelligence Management, taking 8 months of part-time study online.
UTS Online Graduate Certificate in AI Management
The UTS Online Graduate Certificate in Artificial Intelligence Management is for tech-driven individuals who want to develop their knowledge in artificial intelligence, and data and process management. Students build on existing technical knowledge by learning how to develop and lead AI solutions to solve complex problems in organisations. You'll learn the foundations of AI management, including the application of multi-dimensional visualisation techniques, machine learning methods and state-of-the-art algorithms, while applying knowledge of data ethics and regulation to achieve artificial intelligence solutions. The course is delivered part-time and 100% online by UTS, ranked 10th globally for artificial intelligence research (AI Research Index Issue Report, 2020).
You can study AI as part of a technology management program. In an online master or executive masters course, AI topics form part of a suite of technology subjects that are relevant to modern businesses. Flexible programs allow you to choose electives to meet your learning goals.
UTS Online Master of Technology Management
The UTS Online Master of Technology Management is for forward-looking professionals. Build analytical, strategic and leadership skills to manage technology-orientated activities. In the Artificial Intelligence specialisation, you study data visualisation and visual analytics, machine learning, artificial intelligence for enterprises, and data ethics and regulation. What you study in the rest of the technology program is up to you, with a wide range of electives available in fields such as digital strategy, cybersecurity management, and leading organisational change. The 100% online course can be completed while you work full-time.
UTS Online Executive Master of Technology Management
The UTS Online Executive Master of Technology Management is for experienced professionals interested in gaining new knowledge and skills. The course provides an accelerated pathway if you have a technical degree and relevant work history. Gain an executive masters by doing 8 subjects, compared to the normal 12 for an Australian master's degree. A large number of technology management subjects are available as electives, including in artificial intelligence and machine learning. The program allows you to work full-time while developing technology management skills.
In an AI course, you can expect to study machine learning and, in particular, the algorithms that can be used to generate artificial intelligence. Important related subjects are data analytics, data visualisation, and practical applications of machine learning.
To give you an idea of course structure, here are subject outlines for the UTS Graduate Certificate in AI Management.
After completing an AI course, you should feel comfortable in using multiple machine learning methods. You should also have a solid grasp of when and how AI solutions can be used to generate business value. Common learning outcomes include being able to do the following.
Identify and contrast the technologies used to achieve AI solutions.
Explain the scope, limitations and application of several machine learning methods.
Apply machine learning methods.
Use data visualisation to illustrate and navigate large information spaces.
Completing an AI course online could easily set your career off into a different and exciting direction. Artificial intelligence is here to stay and job opportunities are growing.
Job titles for professionals with AI skills include data scientist, senior data scientist, data scientist (A.I.), machine learning engineer, machine learning head, artificial intelligence (AI) lead, senior software developer, and R&D algorithms engineer.
For free AI courses, anyone can choose to enrol. There are no entry requirements as such. However, especially for courses above beginner level, it is recommended you check out the "background knowledge" or similar requirements. The provider may explain what pre-existing knowledge you need for the course to be worthwhile or what introductory courses you should do first.
The entry requirements for graduate certificates, graduate diplomas and masters in AI reflect that these are postgraduate courses of a technical nature. Admission requirements are, in general, that you have a relevant degree and professional experience. Entry into graduate certificate courses may be more relaxed. For the UTS Online Graduate Certificate in AI Management, you need an IT-related bachelor degree (or higher qualification) AND a year of experience in a role related to the course.