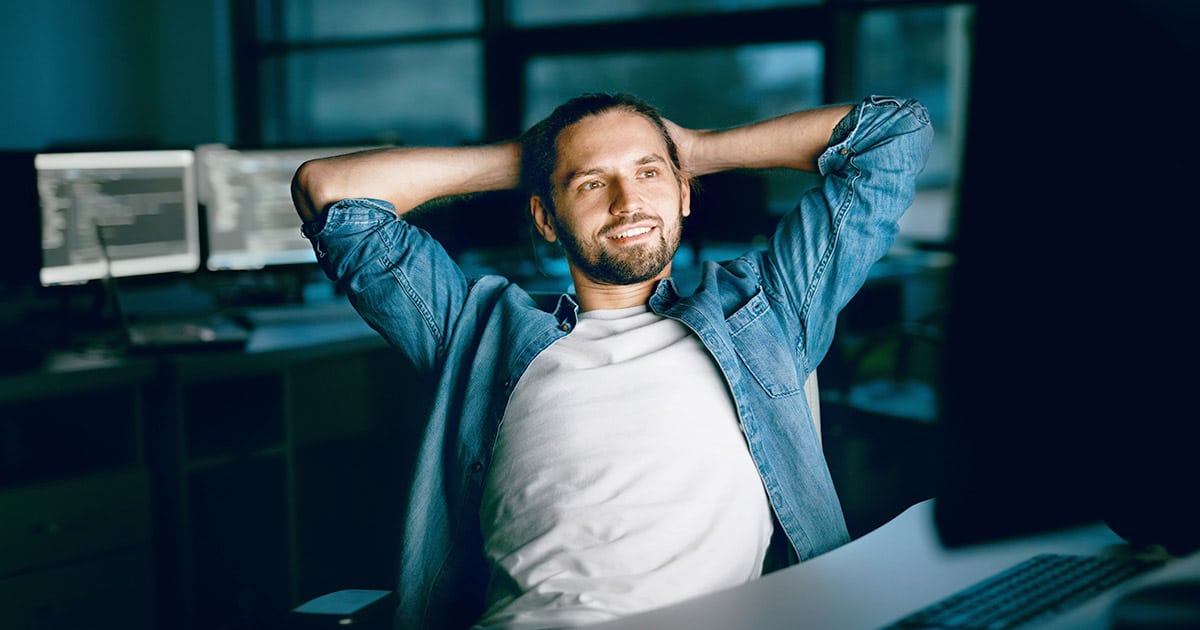 The best Bachelor of Information Technology (BIT or BInfoTech) courses do two things very well. They:
prepare you for a successful career in information technology, and
give you every opportunity to enjoy the online learning experience.
A good online program provides solid preparation for an IT career. Students are introduced to the essential topics and are able to develop a broad set of basic skills.
The best online courses are also highly rated by current students and recent graduates. High satisfaction ratings are important. Enjoying your studies makes for better learning and grades and a stronger start to your career.
When you study for a Bachelor of Information Technology degree, you build the foundations for a technology-based career. You acquire the knowledge, skills and credentials to start and maintain a professional career as an ICT specialist.
Adapt to change faster
How your future technology career might unfold is uncertain. Many of the jobs IT professionals do today hardly existed a decade or two ago. New technologies – such as big data, cloud computing and mobile apps – create new jobs or change the nature of work.
An IT professional should have an almost insatiable interest in what is going to happen next and why... Technology changes so often that you will probably never feel very comfortable or confident that you know exactly what you are doing. But you won't be bored, either. ~ ComputerScience.org
The inevitability of change is one reason for getting an IT degree. Completing the program increases your adaptability. You gain or strengthen:
a learning habit
a set of foundation skills that can be applied to different jobs
a big-picture perspective of the kinds of work you could do
a general, versatile professional qualification.
Use your natural abilities
Investing in a technology career makes sense if you have the right abilities and temperament. You can achieve an excellent salary payoff from a BIT or BInfoTech.
Not everyone has the talent to step through a problem logically and methodically.
And few have the discipline and patience to come up with technology solutions to difficult problems.
If you have such qualities, gaining an IT degree is a solid way to put them to good use – both academically and professionally.
A good online Bachelor of Information Technology program covers the core subjects while also offering advanced study of some topics.
Core topics, which you can expect to be introduced to in your first and second years, include:
how databases work
programming principles
project management
web development and languages
systems analysis.
Depending on the program, you may be able to do advanced studies on subjects such as business analysis, cyber security and system administration.
Topic breadth
Generally, the aim of an undergraduate degree is to build IT knowledge and skills broadly.
Because IT systems tend to be linked, professional competency requires at least a little knowledge across many topics. Establishing a wide skills base also allows graduates to take different career paths according to the job market and their (changing) interests.
Australia's best Bachelor of Information Technology courses do the essential job of an undergraduate IT program, which is to lay the foundations for any future role as an IT professional. The leading programs are also highly rated, scoring highly in the Student Experience Survey.
Finding a program you enjoy could help you to stay motivated and engaged and, therefore, get the best learning outcomes. A good degree also helps students maintain energy and a desire for learning beyond graduation. As an IT professional, you'll need enthusiasm to keep investing in skill development.
CSU Bachelor of Information Technology
The School of Computing and Mathematics at Charles Sturt University is one of the largest in Australia. You can study online as well as at CSU's campuses and study centres. CSU is based in regional NSW but also has study centres in places such as Sydney and Melbourne. The Bachelor of Information Technology program offers plenty of choice. Available majors currently are: Business Analysis, Network Engineering, Software Design and Development, and Systems Administration.