Discover the highest paying marketing and advertising jobs. Salaries range from $60,000 to over $140,000, offering financial rewards for skilled professionals.
Whether you see yourself directing marketing for a large company or overseeing a portfolio of clients that you assist with marketing efforts, you will find that jobs in marketing and advertising can be highly financially rewarding.
As long as there are companies that want to sell products and services, there will be a demand for marketing and advertising professionals. A marketing and advertising degree can open the door to many career opportunities, including several lucrative options.
Marketing vs Advertising
Marketing and advertising terminology is often used interchangeably, but there is a difference between the two terms, and thus the job duties within each field.
The American Marketing Association (AMA) defines marketing as, "the activity, set of institutions and processes for creating, communicating, delivering and exchanging offerings that have value for customers, clients, partners and society at large."
Advertising is actually a subset of marketing that involves promoting a company, products or services through paid media channels. As we explore marketing and advertising careers in this post, this can be a helpful distinction.
Do Marketing Jobs Pay Well?
As you prepare for a career in marketing or advertising, you may be wondering what an entry-level marketing salary looks like. The answer to this really depends on the career path you choose.
Based on some of the highest paying marketing/advertising jobs, you'll find that marketers can earn over $140,000 a year easily without a graduate degree, so there is potential for high pay in this field. However, the range is quite broad, with some marketing and advertising careers earning around $60,000.
To know which direction to take your career path, you need to know which jobs pay well, even for those just starting out. Haven't earned your degree yet? We may have answered a number of your questions in explaining why a marketing degree is worth it.
Is Marketing a Good Career?
When analyzing whether something is a good career, you need to consider job growth, job satisfaction and income potential. Marketing and advertising have all three. This is a field that needs skilled professionals who enjoy impacting overall branding efforts, and it is also a field with a high potential income for many roles. This combination makes it a good career path for many people.
Graduates also benefit from the many different kinds of careers within marketing, from advertising and brand management through to doing research and creating content.
Top 13 Marketing/Advertising Jobs by Salary
If you are looking to start a marketing career, where should you look first for high-income potential?
Many of the highest paying marketing jobs are leadership or management roles which put to use your ability to lead people as well as your abilities in marketing and advertising. Most can begin with just a bachelor's degree in marketing, offering high-income potential without a graduate program.
Here are the top marketing and advertising jobs based on salary for your consideration.
1. E-Commerce Marketing Director
E-commerce marketing director is a job that takes the role of a marketing director, managing the overall marketing endeavors of an organization, and applies it directly to online storefronts and marketing. This role combines knowledge of online shopping and overall tech with strong marketing prowess. These individuals must understand the unique needs of people who shop online. This career is not listed in the Bureau of Labor Statistics, but Salary.com posts an average annual salary of $169,402 for this role.
2. User Experience (UX) Director
A user experience director conducts research and analytics to ensure that users have a positive experience with a brand and its products. Knowledge of marketing is a requirement for this position because the director must understand how the overall user experience affects the brand. Salary.com estimates an average annual salary of $163,600 for this role.
3. Marketing Research Manager
A marketing research manager helps research and plan marketing programs with the goal of bringing interest to products or services for a company. Marketing research managers are highly analytic, studying markets to determine what advertising will work for a particular target audience, then tracking that advertising to ensure it remains effective as markets change. This career path requires a minimum of a bachelor's degree and has high income potential. The Bureau of Labor Statistics estimates an average annual salary of $141,490 for advertising, promotions and marketing managers, which includes marketing research managers.
4. Marketing Director
A marketing director plans the marketing for a company and oversees the marketing department. This role is less analytical than that of the marketing research manager, with a stronger focus on managing people over studying data, but these professionals perform similar duties. They also share average salaries and job growth statistics on the BLS, which is $141,490 a year with a projected job growth of 10%.
5. Creative Director
Creative directors head up the creative team within an organization. Marketing is a huge part of what the creative team will tackle, and the director makes sure they stay on task and apply their creative talents towards meeting organizational goals. The creative director needs good people skills to lead a team combined with strong leadership capabilities. The average salary for a creative director, according to Salary.com, is $133,790 a year.
6. Brand/Product Manager
A brand or product manager is the lead marketing professional dedicated to a particular brand. These professionals merge the business objectives for a company with effective marketing strategies that the company can use to bring in new customers. They also must understand how to define profits and sales within the business's structure. Their primary responsibilities are to create interest in and bring people to their brand. Salary.com estimates an average salary for this professional at $112,759 a year.
7. Marketing Executive
An executive is a leader in a company that plans strategies and policies to help the organization reach its goals. A marketing executive plans the marketing strategies and policies. The BLS does not list a separate role for marketing executives, but all top executives have an average salary of $107,680 a year. This field is expected to grow about as fast as average from 2020 to 2030.
8. Sales Channel Development Manager
A sales channel development manager is responsible for overseeing the sales department within an organization. They will bring in marketing employees and ensure that the sales department is meeting its goals and effectively marketing the product offered by the company. This is another marketing career that requires strong leadership skills. The BLS does not list salaries for this field, but according to surveys on Talent.com, the average annual salary is $107,500 a year.
9. Art Director
An art director is in charge of choosing the visual style and artwork for packaging, marketing materials, advertisements and even the product itself. This is a career field with a high growth potential, with the BLS expecting an 11% increase in demand from 2020 to 2030. The average annual salary is $97,270.
10. Advertising Account Director
Advertising requires careful adherence to deadlines and budgets, and an advertising account director helps ensure advertising campaigns stay within those parameters while also achieving the brand's overall goals and objectives. This is a challenging role to play, requiring careful coordination and planning and a clear knowledge of the advertising industry. Many marketing companies will hire advertising account directors to manage their various customer accounts. Salary.com estimates the average salary for an advertising account director in the United States as $93,253, with the overall success of the brand and the size of the company having an impact on income potential.
11. Interactive Art Director
Interactive art directors use their creative talents and a marketing and advertising degree to develop concepts that tell potential customers about a brand and what it offers. These professionals often find work in advertising and marketing agencies. According to data from Salary.com in 2021, interactive art directors had an average annual salary of $87,514.
12. Demand Generation Director
Demand generation directors use their marketing knowledge to increase demand for their brand's product or service. Without demand, companies will not sell products, so this role is essential in the business world. Salary.com estimates that the average annual salary for this management position is $90,058.
13. Public Relations Director
The public image of a company is vital to its overall advertising efforts. If people develop a negative image of a brand, they won't want to do business with that brand. A public relations director creates and maintains a positive public image for the companies they represent. The BLS indicates a public relations specialist, which would include a public relations director, earns an average annual salary of $62,810.
How to Get a Job in Marketing and Advertising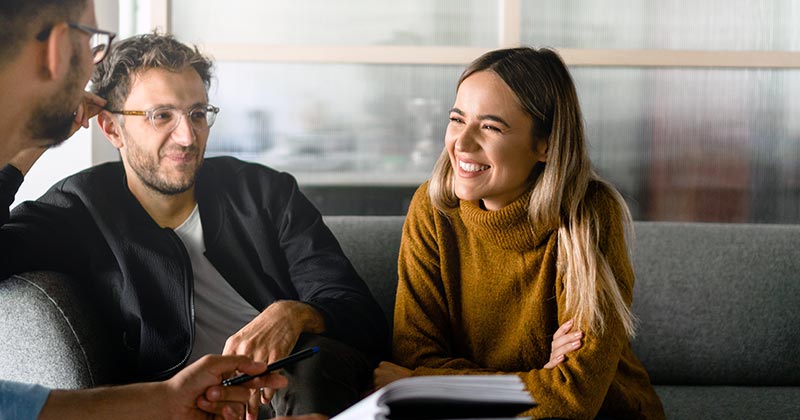 To get a job in marketing and advertising, you may need to first complete an undergraduate degree in the field, such as a Bachelor of Science in Business Administration with a focus on marketing management. This flexible, online program will provide the foundation necessary to launch a successful career in marketing.
If you already have a degree of some kind, you can study for a Master's in Marketing degree instead. Programs are available for people without a background in this field who want to switch careers. Introductory subjects are included. Good reasons to get a marketing masters include the advanced knowledge you will gain, credentialing benefits, soft skills development, a diversified skill set, and valuable networking connections.
After completing a degree, many graduates will partake in an internship to gain experience in the field. They will also need to develop a portfolio showing successful marketing jobs they completed.
Strong analytic and leadership skills as well as creative and artistic abilities are all key components of finding a high-paying marketing job. As you consider your options in marketing or advertising, know that this can be a lucrative career field.