When it comes to distance learning, opinions are divided. While some believe that studying online is a highly effective approach, others argue that it pales in comparison to the rich campus experience.
Misconceptions about online study also contribute to the differing viewpoints, as people have varying expectations about what it can deliver.
To provide clarity and clear up any confusion, this article will present the current state of distance education with a focus on the advantages and disadvantages on online learning.
Advantages
1. Distance education is here to stay
Distance education has been around for many decades in the form of correspondence study. Digital learning started to grow rapidly in the late 1980s with the expansion of home computing. Participation is only likely to increase as technology and software further develop.
Let's consider the Australian example. Today, around 480,000 university students in Australia do some form of online study. That's close to 1 in 3 Australian students completing at least some university units from the comfort of home or work (or even a café).
2. Online study is widely available
A well developed system of university distance education means that just about any course that can be studied online is offered in that format. Not all universities and colleges are into distance education in a big way, but plenty are. Even for niche courses, you generally have multiple universities to choose from.
Even for courses where you cannot avoid on-campus sessions, there are distance learning options. Online universities organise intensive residential schools for subjects such as nursing, engineering and science. The idea is that you study the academic parts of a unit online. The bits that require face-to-face instruction are done all at once in a multi-day session on campus.
3. Learning outcomes are just as good
Studies of learning outcomes indicate that, if anything, distance education is more effective than face-to-face classes.
Some topics, particularly those centred on theory or reading, can be more efficiently learned online. Others are better suited to traditional classes, such as where social interaction or hands-on learning is particularly relevant.
The balance is shifting towards online study in the sense that occupations are becoming more digital. When the job you are training for is computer based, online learning seems more appropriate. Fields such as design, journalism, marketing and engineering (and the list goes on) rely heavily on information technology.
There are perceptions that online study is easier (i.e. standards are lower) than campus-based classes. However, this is clearly not true for many universities. Most online courses are run alongside campus classes, with students able to choose whether to attend campus or study at home. Online and on-campus students sit the same exams.
4. It's cheaper, but not because of fees
You will save money by studying online, but not necessarily because of low fees. The savings that universities make by delivering courses online are actually quite small. The only large savings for universities are in not having to provide classroom facilities and on-campus services. Universities still need to pay teachers and manage enrolments. And there are greater demands in terms of IT support.
Everyday cost savings is where students benefit. Studying online means no commuting costs, no special childcare costs, and you can much more easily keep working. Here, the financial benefits can be great. Distance learning is highly accessible because you can study from home. There are no living cost impacts.
Disadvantages
1. Distance ed isn't a threat to face-to-face learning
Despite the many advantages of online learning, it isn't about to make campus learning obsolete. There will always be high demand for the total university experience where you get to mix with other young adults and learn about more than academics. University campuses, which are intensive research institutions, will always provide a natural place for learning.
Ultimately, distance education just provides another option for people who want to study with minimal life disruption.
2. No face-to-face interaction
Online learning is delivered remotely, meaning there is no opportunity for students to meet their peers and instructors in person. For some students, the lack of face-to-face interaction can be a major disadvantage.
3. Self-discipline requirement
Distance learning requires self-discipline and motivation. Without a structured schedule and someone to hold them accountable, students may struggle to stay focused and motivated.
4. Free university courses are not that great
Massive Open Online Courses (MOOCs) are good because they're free or nearly free. MOOCs are also assumed to be high quality because of associations with elite brands such as Stanford, Harvard and MIT.
But MOOCs aren't higher quality than other online courses. Compromises are made to deliver online education to a mass audience. There is limited instructor interaction, personal attention and teaching flexibility. Attrition rates are high, in part because you don't get a degree at the end. MOOCs still have a long way to go in terms of quality development.
Interesting Things to Know About Distance Education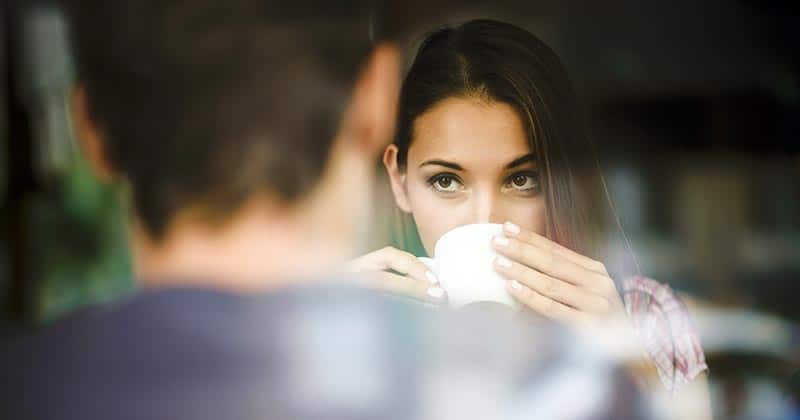 1. Learning platforms vary
Learning platforms range from simple to sophisticated. At the bottom end, you have text-only courses that are essentially just electronic correspondence. At the top end, online programs use multiple media technologies and are highly interactive. They give you access to external information resources, animations, simulations, student forums and social media networks.
While it's nice to have high-tech features, the quality of teaching is still vital. A good distance education instructor will stimulate your imagination and make it easy to enjoy learning. A bad one might give you great slabs of text to read without context, purpose and interactivity. They put the onus on you to structure your studies.
2. Mature students do better
Although it is difficult to prove, there are strong indications that older students are better distance education students. Certainly, mature students dominate online course enrolments.
Close to half of external university students in Australia already have a degree. Many others are experienced workers who have decided to have a go at university. Almost three-quarters of external students study part time only, balancing study with work and family.
You wouldn't expect the average person in their late teens or early 20s to be entirely happy gaining a degree just through online study. That is an important age for learning about life through interaction with peers. Attending a campus is a nice way to gain both life experience and a qualification. Young university students who study online need to balance that with other activities, such as sports, clubs and being with friends.