Psychology is a popular choice as a major for college students. But what study fields can you choose from? And where do the different branches of psychology lead career-wise?
To answer these questions, here are 25 of the most popular fields in psychology. Each field offers a unique career path and has you potentially working with a different kind of clientele. The education requirements for career success also vary, ranging from bachelor degrees through to medical degrees, masters and doctorates.
Behavioral Psychology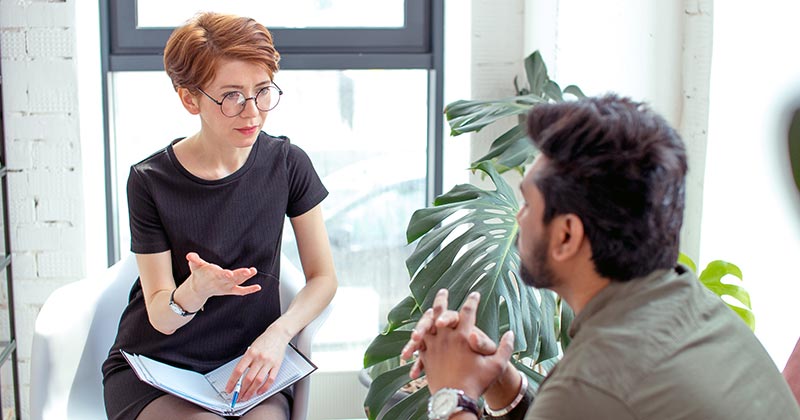 Behavioral psychology is one of the core disciplines within the wider field of psychology. Pioneers like John Watson and B F Skinner promoted the idea in the early 20th century that all behaviors are learned. Behavioral psychology revolves around the study of observable behavior. Practitioners pay attention to how people respond to different external factors.
Courses in this psychology branch will have you exploring how behavioral responses develop and adapt. In particular, you'll examine theory and empirical studies of conditioning. Certain reactions, whether desired or not, can follow from a specific, repeated stimulus. Conditioning can be natural or artificial. A conditioned behavioral pattern is established when a response is consistently induced by a stimulus.
Behavioral psychology represents a tool as much as a field of specialization. Knowledge in this area is valuable for roles as diverse as behavioral counseling, school counseling, social work and correctional services. You can also do research in this field or apply your skills to administer cognitive behavioral therapy (CBT) or dialectical behavioral therapy (DBT) as a clinical psychologist.
Child Psychology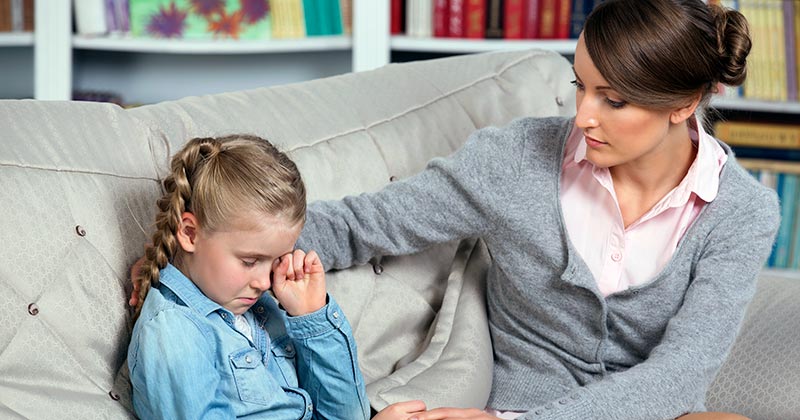 Child psychology is a branch of psychology focusing on the social, mental, and emotional development of children only. Child psychologists are trained to study children's issues and treat them.
The thinking of children differs from adults as they move through different stages of learning and emotional and social maturity. In addition, children have fewer concepts and verbal communication skills for conveying information. But they can also be observed in uninhibited states such as when playing at school.
Coursework in child psychology includes study of child development from prenatal period through maturity, cognitive psychology, language development, learning, perception, and social behavior studies.
Clinical issues you may need to address when working as a child psychologist include anxiety disorders, autism spectrum disorder, attention-deficit/hyperactivity disorder (ADHD), conduct disorder, depression and other mood disorders, eating disorders, and post-traumatic stress disorder (PTSD).
Without treatment, these mental health conditions can prevent children from reaching their full potential.

National Institute of Mental Health
These professionals are in demand by the family law industry, being called on to write family reports for judges. The reports are used to help make orders for custody and parenting time. For example, a family law child psychologist may indicate whether sole custody or joint physical custody is preferable in a custody dispute, with the recommendation potentially affecting the parenting schedule and orders. Family law experts usually work as private practice consultants.
A specialized degree is required to become a child psychologist. A bachelor's degree, preferably in psychology, is just the starting point. The majority of child psychologists are doctoral graduates, having earned either a PsyD (Doctor of Psychology) or PhD (Doctor of Philosophy). Child Psychologists work in a variety of community welfare settings, as researchers with institutes or universities, or as private practitioners.
Clinical Psychology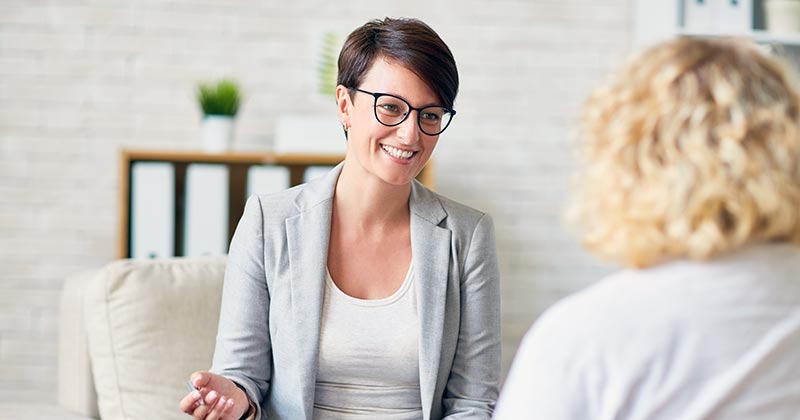 Clinical psychology focuses on issues related to mental health and its treatment. The word clinical in the term is important to understand. As a clinical psychologist, you generally work in clinical settings such as psychology clinics, mental treatment facilities, and hospitals. You can also provide professionals services for schools and court systems.
You can think of this field as providing advanced diagnosis, counselling and interpersonal therapy for clients with mental health problems. Unlike a psychiatrist, who may prescribe medications to treat chemical imbalances, your treatment tools revolve around client interactions. Cognitive behavioral therapy, psychoanalysis, and client-centered therapy are ways you can help patients.
To work as clinical psychologist, you need to a Doctor of Psychology degree, or a PhD with a clinical psychology specialization. Start with a Bachelor of Psychology and earn strong grades. Coursework includes statistics, behavioral studies, cognitive studies, and extensive work in biology and chemistry. Clinical programs also offer training in psychotherapy and psychological testing.
Most postgraduate clinical psychology programs include an internship as part of the training process. This may lead to future employment at the place of internship. Successful graduates find work either in mental health institutes or clinics, or teach at colleges and universities. Others choose more research-oriented careers.
Community Counseling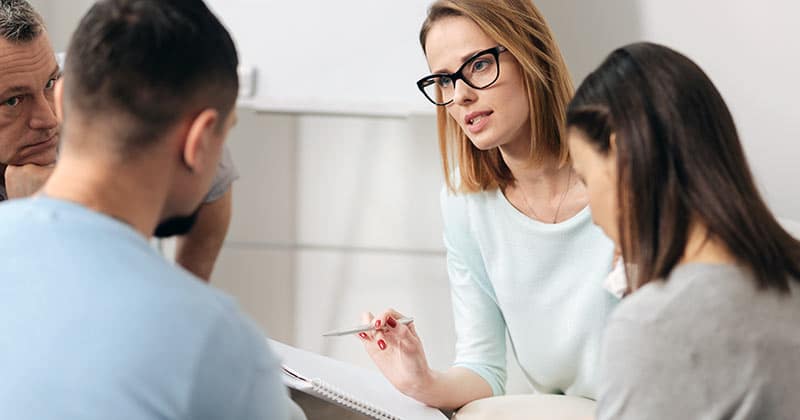 Community counselors advise, counsel and provide support and rehabilitation services for people in community settings. You may work in places such as community centers, clinics, schools and private practice. Your services may be required by all kinds of people experiencing a myriad of different life difficulties.
To qualify to work in this field, you normally specialize in community counseling as part of a master's degree in science, arts or education. For your undergraduate degree, colleges may prefer that you've studied psychology, education, behavioral science, social work or a related field. Bachelor degrees in community counseling are also available.
Coursework in a community counseling program may include: fundamentals of personality theory, ethics and cultural awareness, research and statistical methods, various psychological studies, and ultimately a clinical practicum or internship. Some studies in clinical and diagnostic technique may also be required.
Generally, students need to achieve a master's certification to obtain a license as a professional counselor. Such a course of study helps students develop their group assessment skills, in addition to providing professional experience.
Counseling Psychology
Counseling psychology facilitates interpersonal functioning, with a focus on emotional, social, educational, developmental, and organizational concerns. Integrating theory, research and practice with an eye toward multicultural issues, Counseling Psychology incorporates a wide range of practices that help people improve their general well-being and enable them to live highly functional lives.
A degree program in Counseling Psychology would include coursework in addiction, adolescent development, abnormal psychology, neuropsychology, counseling procedures, multiculturalism, and crisis intervention. Typically students pursue the highest level of education available: a Doctoral degree. On successful completion, graduates find placement in a variety of counseling situations or often enter private practice.
Patient treatment
Both psychologists and psychiatrists may act as therapists for their patients. But a psychologist has some limitations in how they can treat their patients. Psychologists generally cannot prescribe medications to their patients, although they can recommend visiting a physician to get a prescription.
Criminal Psychology
Criminal Psychology students train to investigate and analyze the criminal mind. A thorough overview of how law enforcement, public safety, homeland security, and the criminal justice system work together for the benefit of society is provided through courses in this branch of psychology. Coursework includes studies in crime analysis, criminal behavior, decision making and critical thinking, social violence, as well as biopsychology and abnormal psychology.
Graduates tend to seek higher levels of education in this field due to enhanced career opportunities. But Bachelor's degree holders are also able to find a variety of entry-level positions. Career prospects continue to be high due to a demand for skilled criminal profilers.
Educational Psychology
Educational psychologists explore how human beings learn in educational settings and attempt to improve upon current educational methods. Coursework in an Educational Psychology program focuses on research methodology, human learning, development, and cognition.
Graduates are able to conduct basic and applied research, as well as consult and evaluate the environments of various educational institution. Graduates with a Bachelor's degree have very few options available, so most students opt to pursue higher education in order to enhance their career prospects. Ultimately, a Doctorate degree is required for one to obtain a good position in research, academia, or in related institutions.
Forensic Psychology
A program in Forensic Psychology is designed to train students to provide psychological services in civil justice and mental health settings, as well as in correctional facilities. These services include an evaluation of offenders and crime victims, and consultation to police and correctional facility personnel.
Graduates trained in forensic psychology at the Master's level will be able to analyze, interpret, organize, apply and transmit existing knowledge in the field of forensic psychology. Employment opportunities are abundant as graduates from this discipline find work as assistants to forensic psychologists, or run private practices, or work with law enforcement agencies.
General Psychology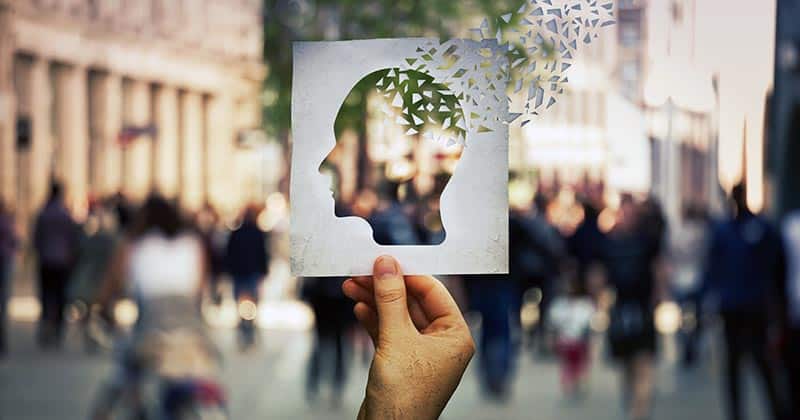 Psychology is the study of the mind and its behaviors and emotions. The discipline is popular as an undergraduate major. Students explore topics such as as cognitive development, research methods, statistics and data interpretation, family counseling and pharmacology.
A bachelor's degree in psychology does not automatically qualify students to work as psychologists. But the qualification is useful as a foundation for further study and may lead to other careers. Graduates with a strong academic record may decide to continue their education in psychology and pursue higher education and specialize in a sub-field of general psychology.
Many states require that psychologists complete an internship for one or two years and/or supervised practice for one or two years before qualifying for licensure. That's if you want to be a clinical psychologist.
Difference between psychology and psychiatry
Psychiatrists can assess, diagnose, treat and help to prevent mental illnesses. And they typically have a specialty, such as addiction, child psychiatry or geriatric society. A psychiatrist must complete a medical doctorate degree (M.D.) and a four year residency. Technically, a psychiatrist can be called a doctor or physician at the end of their education.
Human Services
A human services degree provides students the skills required to serve clients in a variety of public outreach organizations. Human services graduates work alongside social workers, detectives, doctors, and other specialists who help individuals tackle major challenges in their lives.
Many human services programs provide intervention for citizens with substance abuse problems or victims of crime or violence. Critical points of study include ethics and legal issues in human services, assessment and intervention techniques, clinical case formulation, diversity issues in human services, group processes and facilitation, and applied behavior analysis. Graduates seeking a PhD in human services may specialize in counseling studies, criminal justice, general human services, health care administration or social work.
Hypnotherapy
Hypnotherapy is a rising career option and is becoming more popular along with alternative and complimentary health care. Clients and agencies seek out those with a strong and focused education in all facets of hypnosis and therapy.
Students begin with the study of self hypnosis, psychology, counseling and nutrition and healing. Specific courses focus on pain management, energy healing and legal issues. In higher courses, students enter symposium and project courses where they are able to select more focused study in several areas of practice and complete a comprehensive project and clinical hypnotherapy research topic course. These specialty courses allow students maximum opportunities to experience the real world of the specialty.
Industrial Psychology
Industrial Psychology programs provide students with the training they need to examine, research, and analyze human behavior within industrial environments. They learn consultative and diagnostic skills, which can be used for job analysis and evaluation, performance appraisal, survey technology, training systems, personnel selection and testing, and organizational behavior. Students learn skills they can apply to the world of business as well as the necessary research methods and theories.
Many programs complement theory and practice with internship programs that allow students to gain real-world experience in the field. Graduate programs have formal research requirements that must be met, and they usually involve internship components as well.
Marketing, Sales and PR
If you want to use psychology but not necessarily in a therapeutic sense, you may want to do a degree in business or communications. Psychology skills are highly relevant where you are trying to influence others, such as to get them to buy something or partner with your organization.
Popular study fields for psychology in business and marketing, sales and public relations. Courses are available with business schools and liberal arts faculties.
Marriage and Family Therapy
Marriage and Family Therapy counselors identify marital and individual psychological problems through treating depression and helping families work though their differences or manage divorce. Although professionals with a degree in Marriage and Family Therapy cannot prescribe medication, they can still help people by identifying the source of emotional conflict in their lives and helping them think more constructively.
Coursework includes studies in adult development, behavior disorders, research and assessment methods, child psychology, couples therapy, cultural diversity, ethics and legal issues, family studies, human sexuality, and related topics. Graduates of an accredited program in Marriage and Family Therapy will have completed all the requirements to become a licensed marriage and family therapist, as well as a licensed counselor.
Mediation and Dispute Resolution
Mediation and dispute resolution are fast growing fields of study and sought after skills in the workplace. This program provides the critical skill sets necessary for the practice of mediation.
As it becomes more and more apparent that individuals, families, groups, organizations, communities and nations must begin to work together in peaceful ways for the common good, mediation and dispute resolution are poised to become increasingly popular. In mediation, a neutral third party, termed a mediator, works with both sides of a dispute to have them agree on their own terms, without someone else deciding what is best for them. For example, in family law, a mediator may help parents agree on a custody schedule and parenting plan.
Career prospects depend on level of education and usually center in the counseling field.
Mental Health Counseling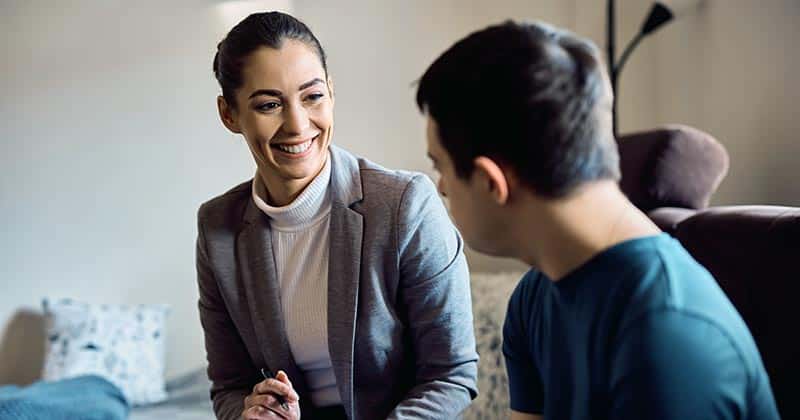 Mental health counselors work with individuals, families, and groups to diagnose and treat mental and emotional disorders and to sustain mental health. They train in therapeutic techniques used to address issues, including depression, addiction and substance abuse, suicidal impulses, stress, problems with self-esteem, and grief. They also assist with job and career concerns, educational decisions, issues related to mental and emotional health, and family, parenting, marital, or other relationship problems.
Mental health counselors work closely with other mental health specialists, such as psychiatrists, psychologists, clinical social workers, psychiatric nurses, and school counselors.
Pros and cons of the different careers
You may think it sounds better to go into the field of psychiatry because you will have more power and the prestige of being called a doctor. But there are many good reasons to go into the field of psychology as well. It all depends on your own goals, interests and skills sets. These two distinct fields offer a world of possibilities.
If you can see yourself administering psychological tests, conducting psychotherapy and doing research, psychology could be just the right path for you. Another option, if you want to go into psychiatry but don't want to finish all those years of medical school, is becoming a psychiatric nurse with a master's degree.
Organizational Psychology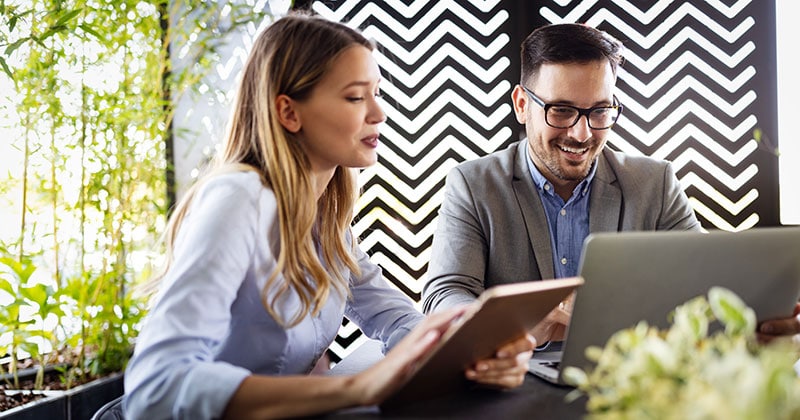 Organizational psychology involves applying psychology to work environments. Its goals are to improve the well-being and job performance of employees. Coursework in this field includes studies in compensation, diversity, group performance, job satisfaction, leadership training, management, organizational culture, performance assessment, and job training.
Generally career prospects improve with higher educational achievements. As a result most graduates pursue at least a Master's degree in this field. Doctoral degree-holders may find work in research or educational institutions. Many other graduates work in consultancy positions with consultancy firms, job analysis firms, or government agencies.
Pastoral Counseling
Pastoral Counseling programs offer students the opportunity to combine theory and practice and the challenge of increasing their understanding of ministry. Modern counseling theory is combined with ministry practices with the goal of creating extremely competent pastoral counselors. Students learn how to counsel a wide range of individuals. They also learn how to generate initiative within local congregations, and to inspire the lay ministry within their denominations.
Students graduate with an enhanced sense of professionalism and new ideas for volunteer work. Programs combine a strong core of didactic courses with a component that is highly experiential in nature. Students may study psychological theory, scientific research, or clinical practice.
Polarity Therapy
Polarity Therapy focuses on the proper balance of electromagnetic energy in the body, with the ultimate goal of uniting the body, emotions, mind and soul. Four therapeutic techniques are related to each other: bodywork, nutrition, exercise and self-awareness.
In the bodywork portion of this therapy, practitioners place their hands lightly on the body to redirect the client's energy. Cleansing diets and yoga-like exercises may be recommended to enhance the client's health.
Students can become registered or certified as practitioners in educational programs approved by The American Polarity Therapy Association. Introductory classes to the general theory are often offered by massage schools.
Psychopharmacology
A Psychopharmacology degree program is specifically designed for licensed psychologists, advanced practice nurses, nurse practitioners, physician's assistants and pharmacists. Psychologists who seek this degree recognize that the majority of their psychotherapy patients utilize psychopharmacology in their treatment. They want a broader and deeper understanding of how psychoactive medication works in order to most competently provide care for their patients.
Medical healthcare providers who are prescribing, managing or educating patients on psychoactive medication will gain a broader and deeper understanding of psychology, mental illness and mental health, as well as other dimensions of effective patient care and collaboration. The program also serves as a strong review and update of the current issues in neuroscience and psychopharmacology.
Rehabilitation Counseling
People with disabilities face unique challenges that often require creative alternative solutions. Whether a person has a physical, mental, developmental or emotional disability, rehabilitative counseling helps them achieve personal and professional goals, and lead their lives more freely.
Rehabilitation counselors are employed by a variety of state departments and community programs. They are also employed in the private sector for for profit and nonprofit organizations, such as schools, colleges, residential care facilities and drug rehabilitation houses. Generally, a Bachelor's degree is a minimum requirement in order to work in rehabilitation facilities, and most graduates opt to pursue higher education due to improved job opportunities.
School Counseling and Psychology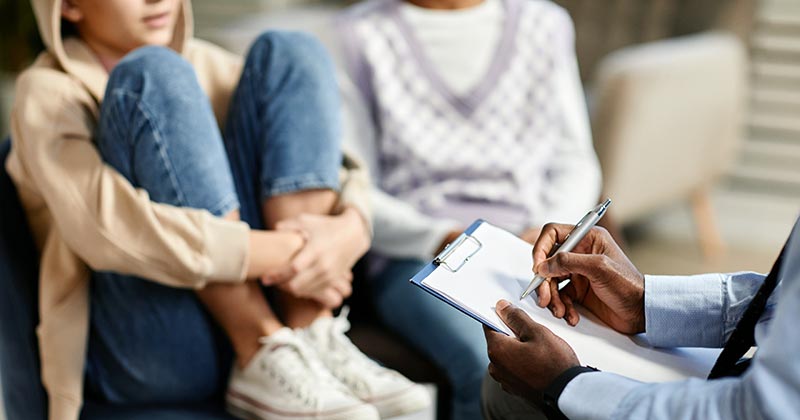 School Counselors and Psychologists work in elementary, middle and high schools. School Counselors usually do more advising in terms of curriculum and career planning. School Psychologists address students' psychological and behavioral problems and concerns, and are specifically trained to work with the Special Education population.
School Psychologists consult with parents, teachers and school personnel and teach lessons on parenting skills, behavior problems and solutions and health. Becoming a School Psychologist requires more education than becoming a school Counselor and in most cases, students will need to obtain at least a master's degree. Some states require a Doctorate Degree for school psychologists.
Social Services and Social Work
Social services is a profession for those with a strong desire to help improve people's lives. Social workers assist people by helping them cope with issues in their everyday lives, deal with their relationships, and solve personal and family problems. A Bachelor's degree in social services is the common minimum requirement to qualify.
Some social workers help clients facing a disability or a life-threatening disease or a social problem, such as inadequate housing, unemployment, or substance abuse. Social workers also assist families that have serious domestic conflicts, sometimes involving child or spousal abuse. Some social workers conduct research, advocate for improved services, engage in systems design or are involved in planning or policy development.
Sport and Exercise Psychology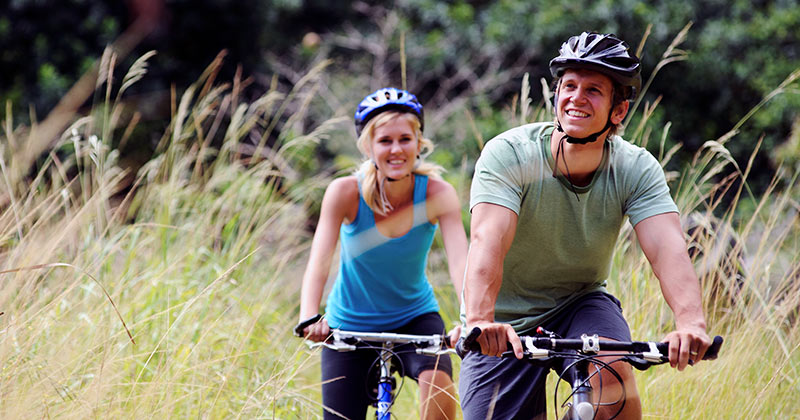 Graduate study in Sport and Exercise Psychology addresses how social and psychological factors influence participation and performance in physical activity, as well as how involvement in physical activity influences the psychological make-up of the individual. Topics discussed in sport and exercise psychology include, among others, motivation, self-perceptions, leadership behaviors, group dynamics, and exercise and physical activity behavior change.
A sport and exercise psychology program is research oriented with an emphasis in social psychology of physical activity. Generally career opportunities improve with higher educational credentials. As a result, many Bachelor's degree graduates pursue Doctoral studies.
Substance Abuse Psychology
Degree programs in Substance Abuse Psychology prepare students for careers in drug and alcohol rehabilitation, therapy and education. Students in these programs take courses in such subjects as abnormal psychology, family therapy, pharmacology and counseling ethics. Most programs include an element of practical or clinical field experience. Some courses for this branch of psychology are contained as specializations within other programs, such as social work.
Depending on specialization and the type of degree earned, graduates of Substance Abuse Psychology degree programs might work as addiction counselors, clinical psychologists or social workers, among other possibilities.