If you're hoping your company will pay for your MBA, these tips and strategies could greatly boost your chances. I'll explain why studying for an MBA is a positive for your employer and how to make your case.
Challenge of Getting an Employer to Pay
A Master of Business Administration can be extremely beneficial for your career. But achieving it can be a challenge due to the cost. Full or partial sponsorship by your employer is one way to finance your postgraduate dreams.
Getting your company to front your MBA costs is no simple matter. MBA programs – even online ones – cost a fair amount in terms of tuition fees. You are looking at from $33k to $60k for a good quality MBA from an Australian university according to Good Universities.
Added to the financial cost could be a productivity squeeze. Even if you do a 100% online MBA, manage time well and confine study to non-work hours, work productivity could be negatively affected. This is likely to be a concern for your supervisor.
Despite the challenges, there are ways to help get your company on board with your proposal to study for an MBA degree. In this article, we'll explore exactly how you can do it.
Let's start with why an MBA makes sense for you, before moving on to what it's worth to your company and how you can communicate the corporate value.
Personal Benefits of an MBA Degree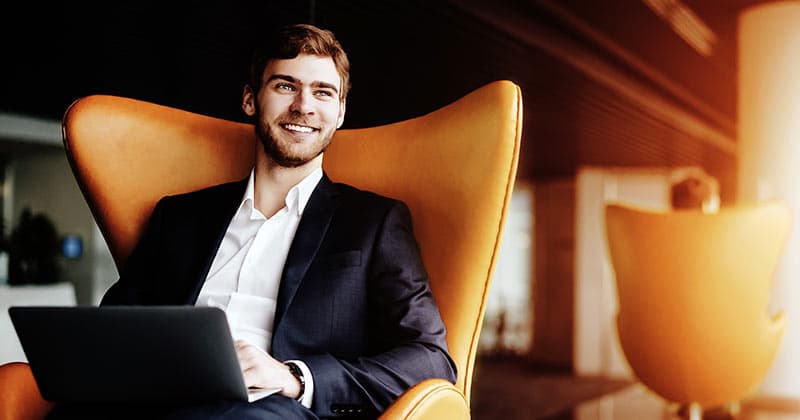 If you have management or entrepreneurial aspirations, an MBA can be a great investment of your time. Completing a program is a unique opportunity for you to strengthen your skills and qualifications and open up new career opportunities. Here are some of the personal benefits you could expect to enjoy.
Enhanced career prospects
An MBA or other masters is increasingly a requirement for promotion to more senior positions in certain industries. The management skills and experiences gained during the program help prime you for increased responsibilities at work.
The program also brings an advantage if you're applying for a more lucrative job role with an MBA on your resume. Where the recruitment process is tight, an MBA is a positive factor that can set your application apart.
Increased earning potential
Professionals with MBAs also report an increased ceiling on their earning potential. According to a survey by Bloomberg, MBA alumni with salaries around $50,000 pre-MBA enjoyed salary increases of up to 80% after graduation.
Certain MBA concentrations are even more lucrative, with The Atlantic ranking Strategy, Management, Finance, Economics, Entrepreneurship, and Marketing as some of the juiciest.
Improved skills
Because of the holistic view of business and management that an MBA offers, students typically come away from the program with stronger "hard" skills and a fresh perspective. You can expect to gain improved knowledge and understanding about business strategy, marking, human resources, finance, and economics.
In addition, an MBA helps cultivate critical "soft" skills such as strategic thinking, leadership, communication, and team building.
Serious networking potential
The average MBA program boasts an impressive collection of professionals from various companies, sectors, countries and regions. This is perhaps more true of online MBA courses, which draw students from far and wide.
Through the program, you can cultivate a valuable personal and professional network of highly-placed individuals in diverse companies. In addition, you will also acquire a sharpened global vision.
What is an MBA Worth to Your Company?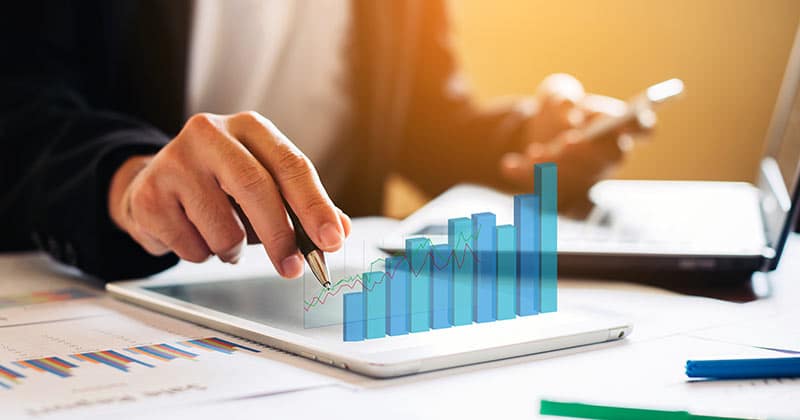 While an MBA essentially sells itself where candidates are concerned, your employer will need (and likely demand) a clear picture of the benefits for them. Thankfully, there are numerous incentives for employers willing to take a punt on their star hires, starting with the following.
Solves the business' problems
This is likely to be high on your organization's priorities, which is why we should highlight it first. With the unique skills and exposure that an MBA will bring, you are in a position to deliver increased value to your company. You can apply your knowledge to help solve your company's most pressing challenges.
Gives them a superstar hire
Companies with MBAs amongst their staff can piggy-back off the increased profile it gives the students. While you gain an important qualification that will move your career forward, the company adds to the profile of its staff, especially where you can come in with actionable knowledge that immediately starts to yield dividends.
Attracts better clients
Clients want to work with companies that guarantee the best people will handle their problems in the best way possible. There's no better way for an organisation to advertise how well it can deliver than by showcasing the professional achievements and track record of its people.
Gain and apply new knowledge
Even where candidates do not immediately come in and solve the company's problems, the fresh skills and knowledge from an MBA are still valuable. Simply bringing these assets to bear on your everyday job duties will see increases in productivity, operations, and better outcomes for the company overall.
Better reputation amongst top talent
Great hires are always looking to work with companies that help move their career forward. Providing sponsorship to prospective MBA candidates can be an excellent way for your company to showcase why they are the workplace of choice.
Employer MBA Tuition Reimbursement
Do employers offer tuition reimbursement for an MBA degree? Yes, some employers do offer tuition reimbursement for employees who are pursuing an MBA degree. This type of benefit can be a way for employers to invest in the professional development of their employees. The company will help you acquire new skills and knowledge that can be beneficial to the organization.
Some employers may offer full tuition reimbursement. Others may only cover a portion of the costs. Employers may also have specific requirements or conditions that must be met in order for an employee to be eligible for tuition reimbursement. A couple of examples are maintaining a certain grade point average, or committing to work for the company for a certain period of time after completing the degree.
It's worth noting that tuition reimbursement programs may not be available to all employees, and may be limited to certain job titles or departments within the organization.
If you're interested in pursuing an MBA degree and are looking for tuition reimbursement, it may be worth asking your employer if they have any such programs in place. Even without a formal program, you can enquire if they're willing to consider providing support for your education.
How to Communicate the Value of an MBA
You know what your MBA will be worth to your company now. But knowing is not enough. You still have to communicate this value to your employer in clear terms that improve your chances of success. Here's how you might go about this.
Do your research
You should not only conduct research into potential MBA programs, you should also find out if your company provides sponsorship and how. Talk to colleagues who have obtained MBAs in the past to gain an understanding of the process and what it involves.
Some companies offer a reimbursement program while others provide a paid fellowship. Clarify what the process is like so you have sufficient information to plan your approach.
Secure informal buy-in
Researching an MBA can take anywhere from several months to years. While you do your research, it is important to be open with your employer about your goals for an MBA.
You can start by bringing your direct supervisor or HR into the loop. Crucially, getting them on board at this early stage may be vital towards securing the support you need for a successful application.
Make the financial outlay clear
When you make your proposal, you should ensure you fully understand the cost of the MBA. Communicate clearly the extent of the investment required from your company, not just in terms of finances but also in terms of the time you will need.
Clarify the benefits
Make the company aware of your track record so far and how you have provided value to the company. Then link this to how the MBA will help you create even more value to the company. Be certain to tie this in to how the skills and knowledge you gain will help solve the immediate needs of the company.
Create no doubt about your commitment
Your employer is unlikely to sponsor your MBA without a guaranteed return on their investment. You should be prepared to state your commitment to the organisation and back that up. Companies typically expect candidates to stay on for at least two years after a successful MBA. Make sure that your commitment is in no doubt.
Broach the topic of online MBAs
An online MBA can significantly change the scope of investment required by your company. This can, in turn, lower any resistance they may have toward providing sponsorship. Online MBA programs tend to be cheaper. Importantly, they are designed for busy professionals and can be completed while working full-time.
If there is significant kickback against the MBA because of budget or time constraints, a less expensive, fully online program may receive better audience.
Take Away Message
Overall, an MBA is undoubtedly an important investment for both candidate and company. But your employer won't provide the sponsorship you need unless you are able to clearly define how your MBA benefits them. Figure this out in your own mind and then start articulating it to the people in your company who can help you realise your ambition.