MBA stands for Master of Business Administration. It is a postgraduate degree where students develop business management skills. The degree is ideal for professionals who are managers or want to become managers.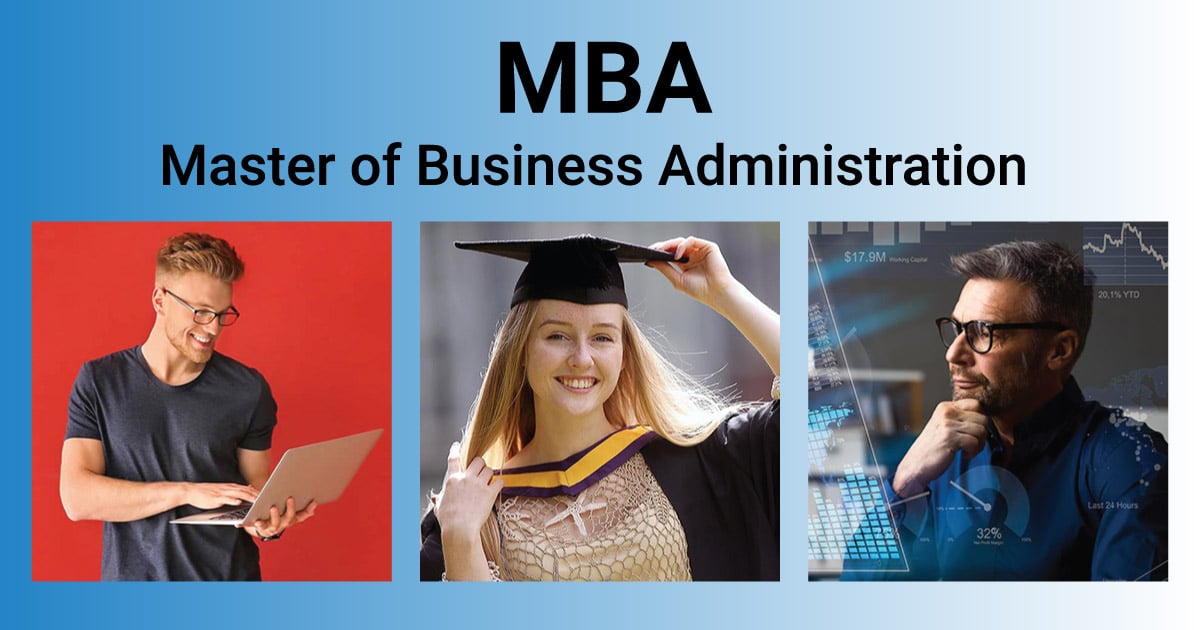 An MBA is the world's most popular graduate degree. Any professional in any industry can potentially follow a management career path, making MBA programs relevant to many people. As well, an MBA can deliver large salary gains by making you more competitive for senior roles.
Students of MBA programs learn general business skills, people management skills, and how to make strategic decisions. Anyone with management ambitions may benefit from earning the degree. To be an MBA candidate, you don't need to have studied business before or even be working in the "business world."
Let's explore what an MBA degree is all about, including what it can do for you and how it compares to other masters degrees.
MBA Degree in Australia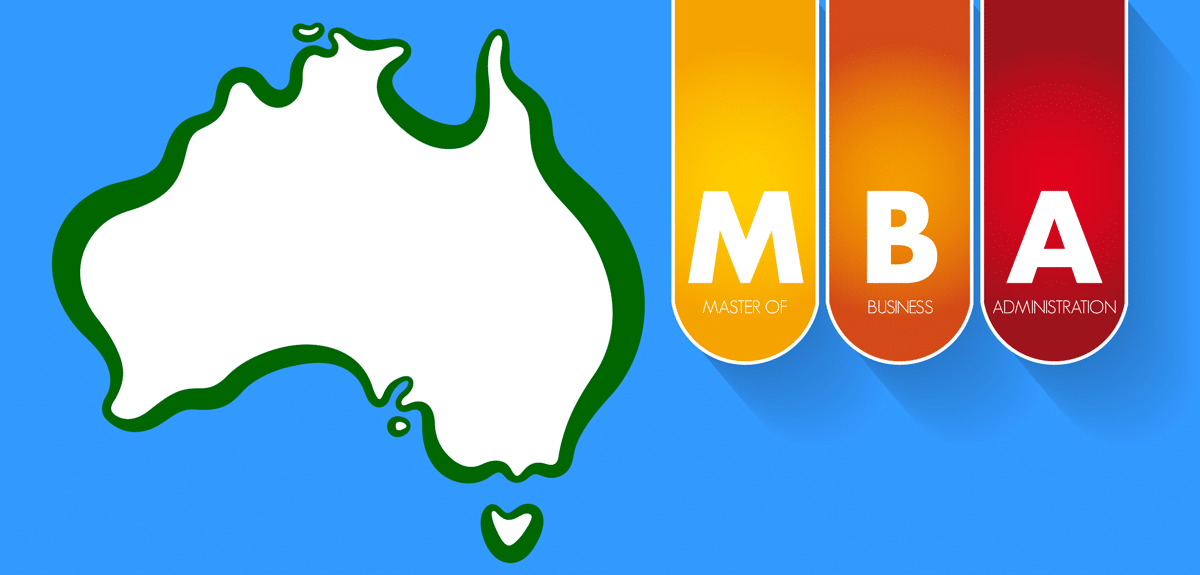 What is an MBA degree in Australia?
An MBA, or Master of Business Administration, is a postgraduate degree. An MBA course is designed to build management and business skills. You don't need a business background to do one, though it can help with your studies. It is primarily a management degree.
The goal of an MBA is to prepare you for leadership roles. As a MBA degree holder, you should be well-equipped to fill management positions and lead a team effectively.
An MBA explore topics such as management, leadership strategy, business analytics, finance, and marketing. Elective subjects may allow you to specialise, such as in entrepreneurship, healthcare management, or technology management.
The professional degree is ideal for working professionals. You should also have management aspirations. Most students already have a bachelor degree of some kind, plus some experience supervising others. In Australia, MBA programs are mostly offered by business schools at universities.
An MBA typically takes one to two years to complete if you study on a full-time basis. Business schools also offer flexible options, such as part-time or online study, to cater for working professionals. Using uCube data, we estimate that 54 percent of Australian MBA candidates study fully online.
Purpose of Studying for One
What does an MBA do for you?
The purpose of doing an MBA is to prepare for leadership roles in business and other organisations. To be an effective leader, you need certain business skills such as the ability to make sense of financial reports, or knowledge of marketing principles and practices. You also need people management, communication and leadership skills.
MBA courses develop, from a manager's perspective, general business and administration competencies. As well as gaining technical knowledge, MBA students develop important personal and professional skills.
MBA graduates are typically well-equipped to take on management positions in a variety of industries. They've been trained to make informed decisions and solve complex business problems. They may also be well-prepared to start their own businesses or rise up the leadership ranks.
The total skillset can be valuable in many different career paths. MBA graduates stand out in the job market and have the ability to be productive for almost any organisation.
How an MBA Degree Compares
Is an MBA better than a degree?
MBA graduates often earn higher salaries than those who hold only a bachelor's degree, especially in management and leadership roles. Several important factors contribute to this higher earning potential.
Advanced business knowledge and skills: MBA students gain advanced knowledge and skills in business, which can make them more valuable to employers.
Personal and professional development: An MBA provides students with the opportunity to develop important personal and professional skills, such as communication, leadership, teamwork, and evidence-based decision making. These are valuable in many different career paths, and can help graduates stand out in the job market.
Personal and public commitment to lead: Coursework often focuses on leadership, strategic thinking, and problem-solving, which can help students develop a more proactive and solution-oriented mindset. The act of earning an MBA also shows to senior management that you're prepared to take on high-responsibility jobs.
Demand for MBAs: There is often high demand for MBA degree holders in the job market, especially in sectors such as finance, consulting, technology and healthcare. This can help to drive up salaries.
Networking: MBA programs often provide students with access to a network of alumni, professors, and other business professionals, which can be valuable for career development.
It is worth noting that earning potential is just one factor to consider when deciding whether to pursue an MBA. Consider your own career goals and interests before making a decision about whether an MBA is right for you.
Program Size and Duration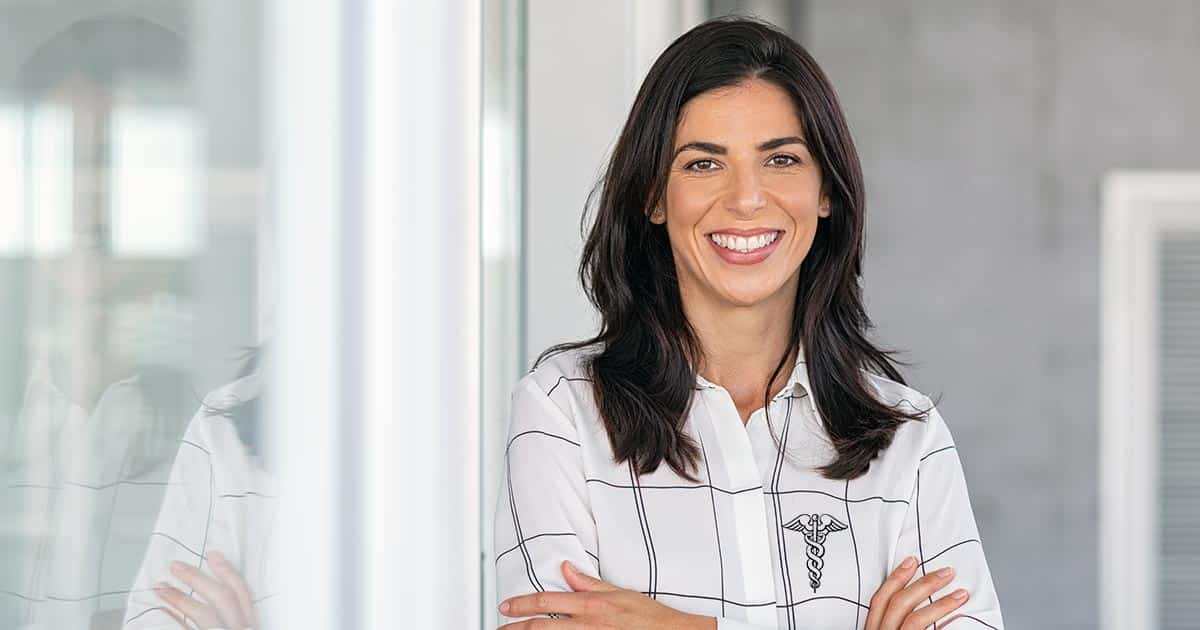 How long does it take to get an MBA in Australia?
Most business schools in Australia require students to complete 12 subjects to earn an MBA. That amounts to 1.5 years of full-time study if you do four subjects per semester and the academic year consists of two semesters.
Bear in mind that programs can be longer, especially if you haven't studied business before. The ordinary size of an MBA program in Australia is 12-16 subjects. The minimum is 12 subjects, though as few as eight subjects may be needed for an executive MBA.
Accelerated MBAs, whereby you study year-round, can reduce the time taken down to 12 months of full-time study or 24 months of part-time study.
The typical MBA student is an online learner who studies part-time, completing one subject every two months in an accelerated mode. Hence, the standard duration of an MBA in Australia is 24 months of part-time, online learning.
MBA vs Masters Degree
Is an MBA different from a masters?
An MBA (Master of Business Administration) is a type of master's degree. It focuses on training managers. Other masters degrees concentrate on different fields and disciplines, usually with far less emphasis on developing the general business and leadership skills needed to be a manager. They tend to be more niche-specific and are often more technical and specialised.
There's a strong case for considering an MBA to be just another example of a master's degree. A masters is simply a postgraduate degree; that is, a degree that is typically pursued after completing a bachelor's degree. Programs are often more advanced and specialised than a bachelor program, and may require students to do research. All these characteristics are true of the MBA.
There are masters degrees for essentially all study fields, including business, science, engineering, arts and humanities. Examples include Master of Science (MSc), Master of Arts (MA), Master of Engineering (MEng), Master of Information Technology (MIT) and Master of Education (MEd).
An MBA is different from most other types of masters degrees in that it trains people to take on leadership roles, such as Chief Executive Officer (CEO). An MBA may cover a wide range of business-related topics, including finance, marketing, management, and leadership strategies. Programs often offer elective courses that allow students to specialise, such as in entrepreneurship, technology management, business analytics, or healthcare management.
Subjects Covered in an MBA
What subjects do you study in an MBA program?
The subjects studied in an MBA (Master of Business Administration) program usually consist of core subjects, electives, and a capstone unit. For a 12-subject program, there may be several or more compulsory subjects, a few or more electives, and a capstone unit that is equivalent to two subjects in terms of credit points.
Your specialisation can be present in all elements. Say, you want to major in Marketing. This is likely to be one of the core units. You'll also do marketing topics as electives, such as consumer theory or digital marketing. And you may want to focus your final (capstone) project on marketing management.
Core subjects are required units that cover universal business concepts and skills. Common ones are:
Finance for managers: Financial planning, budgeting, and decision-making.
Marketing management: Market research, product development, and promotion.
Management: Principles and practices of management, including leadership, motivation, and decision-making.
Strategic thinking: Goal setting, identifying and evaluating options, and planning.
Elective courses are optional courses that allow students to specialise in a particular discipline or pursue different interests. Potential topics include entrepreneurship, healthcare management, data analytics, and technology management, among others.
A capstone subject is taken at the end of the program and serves as a culminating experience. You may work on real-world business problem or a case study, applying developed knowledge and skills to generate a solution. In Australia, the capstone subject may be called a "capstone project," "capstone course," or "capstone experience."
Program Entry Requirements
What are the entry requirements in Australia?
Getting admitted into an MBA program in Australia is much easier than is usually presumed or reported. The key is to know that most business schools offer a Graduate Certificate in Business Administration, for which course entry standards may be significantly lower.
If you get into the graduate certificate course, you're basically in the MBA program. If you pass the four subjects (it's usually four), you can continue studying for the MBA. What's more, you should be able to count each subject completed as credit towards an MBA.
You may be able to gain entry with just a bachelor degree or significant work experience. A fairly typical set of requirements is that you have either:
a bachelor degree (any discipline) and two years of professional work experience; OR
no degree but five year of relevant work experience.
Students may shop around to find a program that will accept them. As long as you have either a degree or significant work experience, you should feel confident of finding a business school that will accept you.
But it may be wise to be confident about being successful with your studies before enrolling. An MBA is generally not worth doing until after you've gained some work experience and learned about business management in the real world. You could also struggle academically with the course if, historically, you were a poor student.
Online MBA Programs
How does online study work with MBA programs in Australia?
You can complete your MBA degree fully online without ever having to attend a campus in person. With online MBA programs, course content is delivered via an online learning platform. You may build knowledge and skills via a combination of online lectures, readings, and individual and group assignments.
You'll typically be part of a virtual class, with a weekly schedule for instruction and assignments. Normally, there is no compulsory attendance at fixed times, so everyone can be flexible in terms of when they study. Video lectures are recorded.
Students can connect to instructors and each other in multiple ways. Connecting is important for motivation and learning. Discussion forums allow students to interact and chat about course material. Video conferencing tools are available also. Social media groups or pages provide further opportunities to connect and share resources. Email and messaging tools are further forms of communication. You'll even be assigned a student success advisor, someone to help ensure you've got everything you need to be a successful student.
Australian universities have designed programs specifically for online learning. The best courses are purpose-built for busy working professionals who want to accomplish their learning goals efficiently. Accelerated, part-time study is the most popular way to go. Students study year round, completing a subject from start to finish every couple of months. Most class participants work full-time.
With modern courses, you're unlikely to ever have to sit a long exam. Instead assessment relies on methods such as quizzes, group projects, individual assignments, presentations, and case studies.
Benefits and Costs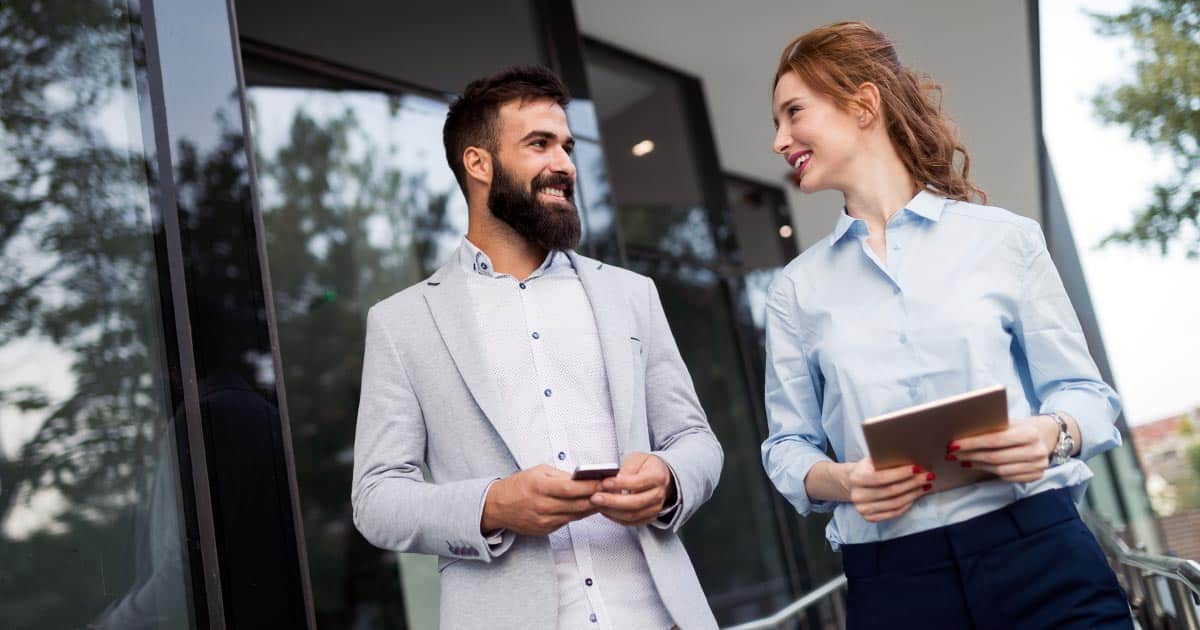 Is an MBA worth it?
When you study for an MBA, you're looking at a significant financial cost. But the best way to think of this is as an investment. If you earn $400,000 over your career as a result of getting the degree, tuition fees are not an issue.
Your time cost probably deserves more attention. If you do a full-time MBA over two years, you lose two years of salary as well as the professional experience you could gain in the workplace. However, you can always reduce the time and travel costs by studying online. With online programs from Australia, you don't need to miss a day of work and can still complete the degree in two years.
The advantages of an MBA are significant and include:
Improved career prospects: Advance in your career and increase your earning potential. Many companies value the skills and knowledge that an MBA program provides, and may be more likely to hire or promote individuals who have an MBA.
Broader business knowledge: Explore diverse business topics, including finance, marketing, operations, and strategy. This broad-based knowledge can be useful in numerous business roles and industries.
Networking opportunities: Exploit opportunities to network. Many programs encourage you to connect with alumni and other professionals in the field. This can be a valuable resource when looking for jobs or seeking out new business opportunities.
Improved problem-solving and leadership skills: Develop critical thinking and problem-solving skills, as well as improve your leadership abilities. These skills are valuable in any business setting.
Personal and professional development: Complete a challenging and rewarding experience that helps you grow personally and professionally. You will have the opportunity to work with a diverse group of classmates and learn from experienced instructors, which can help you expand your horizons and develop new skills.
Ultimately, an MBA is worth it if it's the ideal education investment for you and you believe you have what it takes to capitalise. Do you have the potential to become a good manager and leader as you mature? Will you learn from the course and apply your extra knowledge to the job? If your answer is "Yes" to these questions, there's a very good chance that an MBA is a smart choice.
Salary Advantages
What are the salary benefits from being an MBA graduate?
MBA graduates often earn higher salaries than those who hold only a bachelor's degree, particularly in management and leadership roles.
In Australia, MBA graduates earn more than every other group of postgraduate coursework students. Using data tables from the Graduate Outcomes Survey, we estimate that they earn a 21 percent salary premium over other master's degree holders. In addition, they earn 80 percent more than all bachelor-degree holders shortly after graduating.
According to data from the Graduate Management Admission Council (GMAC), the median starting salary for MBA graduates in 2022 was $120,000 USD in North America. The highest salaries were earned by those working in the consulting, technology, and finance industries.
The meaning of the salary statistics can be hard to decipher since MBA students are typically on an upward career trajectory anyway. But they do highlight the potential to significantly bump up your earnings by getting the degree and perhaps landing a promotion or new senior role.
The income effects can be profound because they can accumulate for many years into the future. When you're in the frame for executive positions, every competitive advantage you gain can make a big difference.