Leverage your work experience to get into an Australian MBA program with no degree.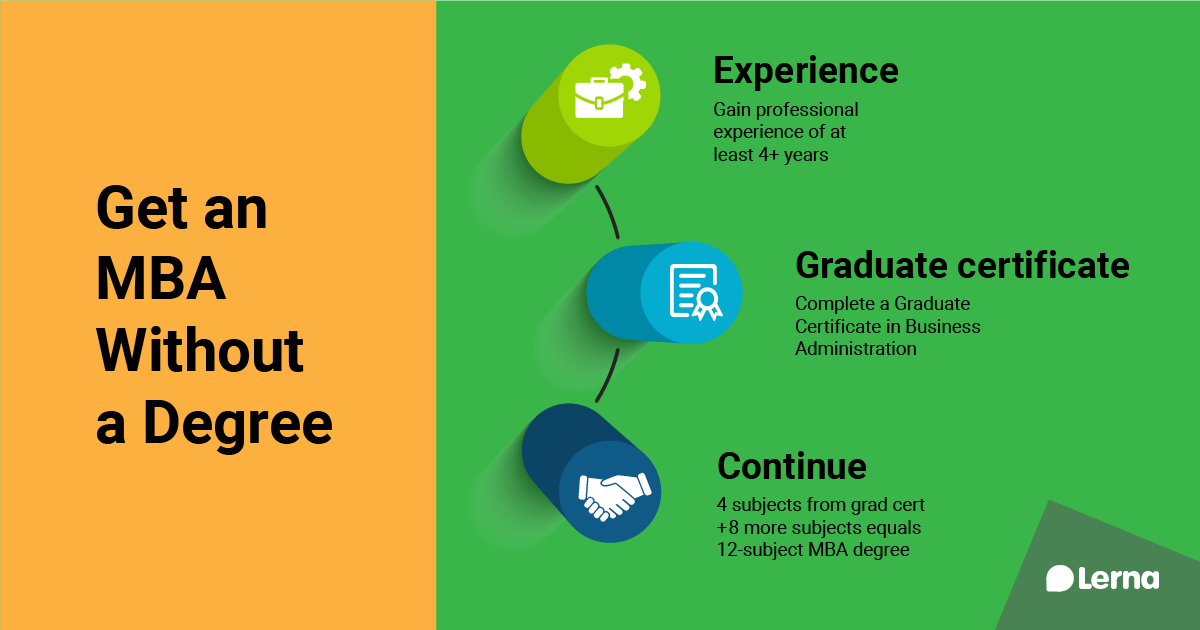 Can I enroll in an MBA without a degree? Yes, you can join a large number of MBA courses at Australian universities without having a degree. The graduate certificate pathway allows applicants with no degree to gain entry.
For enrolment purposes, you can think of a Graduate Certificate in Business Administration as consisting of the first four subjects in an MBA. Business schools will allow some applicants who don't qualify for MBA admission to attempt the grad cert. Successfully completing this course then allows a student to continue with the remainder of the MBA program.
To qualify for the pathway course, you will need to show something in place of holding a bachelor's degree. A common requirement is that you have at least 4 or 5 years of professional experience. Some universities also facilitate entry if you achieve a high GMAT score.
By following these three simple steps, you may find yourself immersed in the coursework of the MBA degree you desire. No prior university experience is required.
Step 1: Gain 4+ years of professional experience
The first step to doing an MBA without an undergraduate degree is to acquire relevant professional experience. Generally, this requires a minimum of four or five years, depending on the business school.
Most postgraduate business schools that offer MBAs require applicants to have professional experience. An MBA is a postgraduate management program where students often draw on work experiences to connect theory to the real world.
The definition and evaluation of relevant experience may vary among institutions. While managerial experience in an office setting is considered ideal, other types of white-collar work, particularly in professional roles, are also valued.
Applicants lacking a degree often need more extensive work histories. For instance, at the University of Adelaide, MBA candidates typically require only 2 years of experience. However, for those applying for the graduate certificate pathway course without a degree, a minimum of 5 years is necessary. Other universities, such as James Cook University, specify 2+ years for graduates and 4+ years for non-degree applicants.
A graduate certificate is considered a higher qualification than a bachelor's degree, being rated at AQF Level 8. With this qualification in hand, you are eligible to apply for MBA and other master's programs.
The recommended approach is to do a course embedded within the MBA program you are targeting. This pathway allows you to automatically qualify for the MBA program with advanced standing. Since you have already completed four subjects, you would only need to complete another eight subjects to earn a standard-length MBA qualification.
Step 3: Enroll in the program
The final step is to apply for admission. With your substantial professional experience and a Graduate Certificate in Business Administration, you are a highly qualified candidate for MBA programs at Australian universities.
Being accepted into the business school where you did the graduate certificate is usually a straightforward process. Additionally, you have the option to apply to other business schools and seek advanced standing to potentially receive credit for subjects already completed.
Your experience in postgraduate education has provided you with valuable insights into the challenges of studying for an MBA. Note that the subjects you previously completed might have been introductory in nature, and subsequent parts of the program could be more demanding. Carefully review subject outlines to select courses that are both manageable and align with your career goals.
Related: Online MBA Programs in Australia
An alternative pathway into MBA programs at some Australian universities is your GMAT score. A high score may allow you to gain entry.
At UTS Online, a minimum GMAT score of 550 (verbal 25, quantitative 35, and AWA 4.0) qualifies you for the graduate certificate pathway course.
The University of Adelaide accepts a GMAT score above 500 and 2 years' relevant work experience for MBA admission.
However, not all Australian universities use the GMAT.
Doing well on the GMAT is not easy. Preparing for the test requires dedication and rigorous study, with around 70+ study hours required for an average score of around 550.
What Qualifications Do You Need for an MBA?
The qualifications required to access MBA programs vary among business schools, and there is limited consistency. However, based on our reviews of entry requirements for dozens of Australian universities, the typical requirements are: (a) bachelor degree in any discipline; (b) at least two years of relevant professional experience; and (c) English language proficiency.
Southern Cross University may have the simplest formal requirements. The university essentially requires proficiency in English and either a bachelor's degree or professional experience that they consider equivalent to a degree.
While a university degree is commonly expected, many universities offer pathways for experienced professionals who lack academic qualifications to access postgraduate education.
Some universities may consider GMAT or GRE scores. English language proficiency tests like IELTS or TOEFL are usually required for international students without English-taught degrees.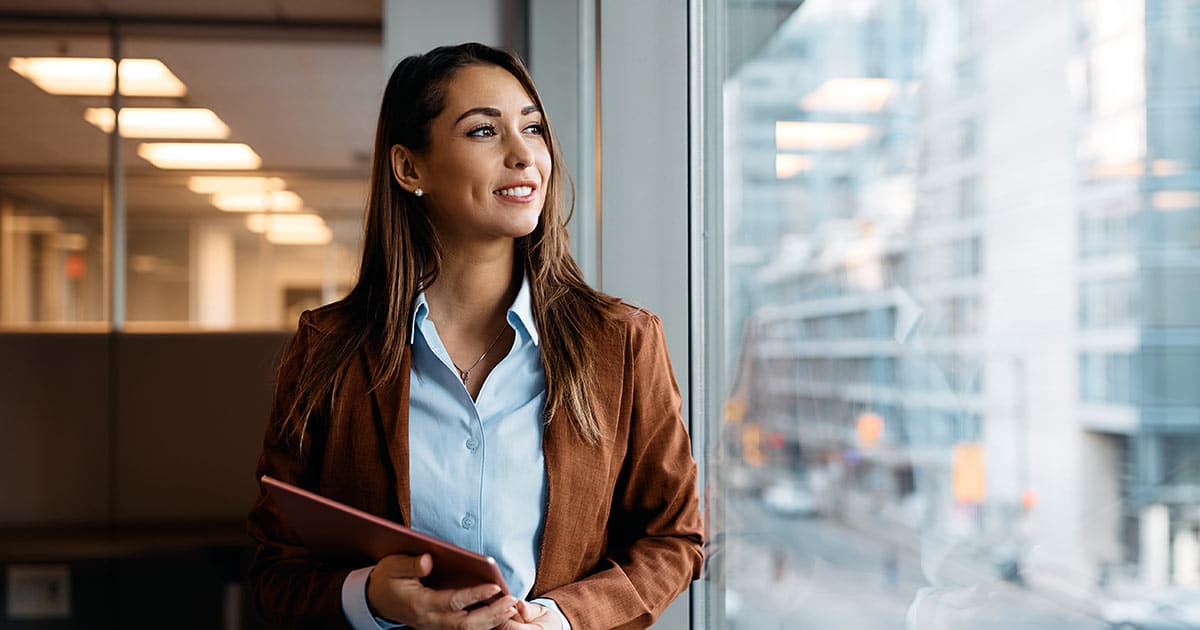 An MBA degree in Australia usually comprises 12 subjects, equivalent to a 1.5-year program. However, accelerated study options enable completion in 12 months full-time or 24 months part-time. The shortest MBAs take 12 months.
Having no degree doesn't necessarily lengthen the program, though it varies by business school. Some universities offer an MBA with 12 subjects for candidates without a degree, while others require 16 subjects for those lacking a strong business background or previous university qualifications.
Gaining advanced standing may be challenging with no undergraduate degree. Programs can be as short as 8 subjects for those with a business honours degree. Executive MBAs, for highly experienced managers, may also be the equivalent of 8 subjects long.