Study for a nurse degree online with an Australian university. Bachelor of Nursing external courses are available as well as 100% online graduate certificates, diplomas and masters degrees.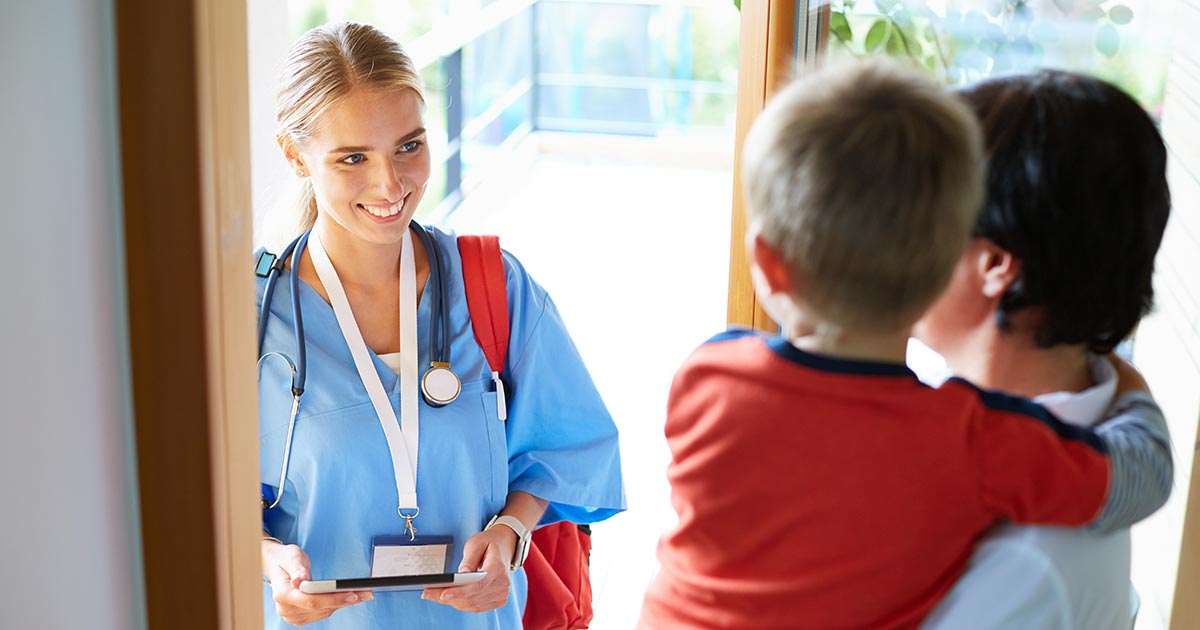 Online learning is available for bachelor and masters degrees in nursing. For a Bachelor of Nursing, courses are a blend of online study, occasional residential schools, and work placements. Masters degrees are available 100% online.
Nursing is a fulfilling and demanding profession requiring intellectual and ethical knowledge, skills, compassion and stamina. An online nursing degree prepares you for healthcare service. Nurse qualifications make you employable in a growth sector with high job security.
Can you study nursing online in Australia? Yes, with some limitations. In distance education courses, academic coursework is delivered online. Practical aspects of nurse training happen through work placements at healthcare facilities and occasional residential schools on campus.
Online nurse education is well established and widely available in Australia. You don't have to live near the nursing school you study with.
Regular knowledge classes, where you might study anatomy, digital technology or pharmacology for example, are available fully online.
Hands-on training, when required, is performed in condensed blocks on campus. For a Bachelor of Nursing, you'll have occasional residential schools (also called clinical simulation blocks) where you attend classes for, say, four days in a row.
Training placements at clinical facilities of some 800 hours or more are required to become a registered nurse. These still happen with distance education courses.
Why study nursing online? Studying externally lets you gain a degree with minimal time away from work or family.  You can do the academic parts of courses from home. Any hands-on training can be done during sim blocks on campus and at healthcare facilities near where you live.
External Bachelor of Nursing degrees are available around the country, often from regional universities that have been delivering nursing courses for decades. Location matters since you'll need to attend clinical simulation residential schools at least occasionally. Here are featured example programs.
Charles Sturt University
Charles Sturt University's Bachelor of Nursing supports students to become registered nurses across regional New South Wales. The program is flexible, being available full-time or part-time. As well, you can study online, at a campus, or a mixture of both. Residential schools and clinical placements are essential components of the nursing degree. Campus locations: Albury-Wodonga, Bathurst, Dubbo, Port Macquarie and Wagga Wagga. Students explore primary healthcare, health challenges, health optimisation, discipline of nursing, clinical practice, social justice, psychosocial science, and bioscience.
University of New England
The University of New England was the first Australian university to offer distance education for nurses. The bachelor-degree course involves 880 hours of supervised clinical practice over 6 trimesters. Field placements are normally organised in block placements of 2-4 weeks each trimester at health facilities across NSW. Clinical training is available by attending intensive residential schools at Armidale or regular sessions in Tamwworth.
University of Southern Queensland
The University of Southern Queensland's Bachelor of Nursing prepares you for practice as a registered nurse. The program consists of coursework, clinical simulation in campus laboratories and clinical experience (840 hours) in a variety of healthcare settings. Clinical experience is mainly in the Toowoomba and Fraser Coast Health Districts. For distance students, the on-campus part can be studied in intensive residential schools each semester.
Nursing is an interesting and varied field of study and each nursing school has its own curriculum. Students study a combination of theory and practice, with clinical training and placements included. Subjects that make up a large portion of any program include human biology, health and disease, clinical decision-making, and professional practice.
A Bachelor of Nursing in Australia is a 3-year degree, though the timeframe can be different with distance learning. Accelerated (year-round) study may allow the course to be completed in two years full-time or four years part-time.
If you believe you would make a good nurse, there is most likely a pathway for you to become one. The basic entry requirement for a nursing degree is a sufficient ATAR score, such as 65+ at some universities. Alternative pathways include certificate III, diploma and advanced diploma qualifications, as well as AHPRA registration as an enrolled nurse. Check individual nursing programs for entry options.
As well, you'll need to satisfy English language requirements. You're also expected to have some high school English and Science units to your credit.
Additionally, nurse degrees have inherent requirements. These are course components where you demonstrate abilities, knowledge and skills to achieve core learning outcomes. Some examples are the abilities to work with others cooperatively, communicate well in spoken English, and complete tasks with auditory requirements.
After you've become a registered nurse, continue your professional development with a four-subject Graduate Certificate in Nursing. Different specialisations are available, such as advanced nursing, clinical care, leadership and management, mental health and nurse education.
Graduate certificate courses are embedded in masters programs usually. You can choose to continue studying to earn a graduate diploma or master's degree.
Postgraduate online courses are designed for working professionals. Combine part-time study with full-time employment... READ MORE
A Graduate Diploma in Nursing is a postgraduate qualification that builds on a registered nurse's prior learning and experience. It is designed for RNs seeking to advance their clinical knowledge, skills, and expertise.
The 8-subject program offers specialisation in specific areas, such as advanced practice, leadership and management, and nurse education.
Students cover their major in significant depth, with the option to continue to complete a masters. Graduates can expect to gain enhanced career prospects, including access to specialist roles and higher pay scales... READ MORE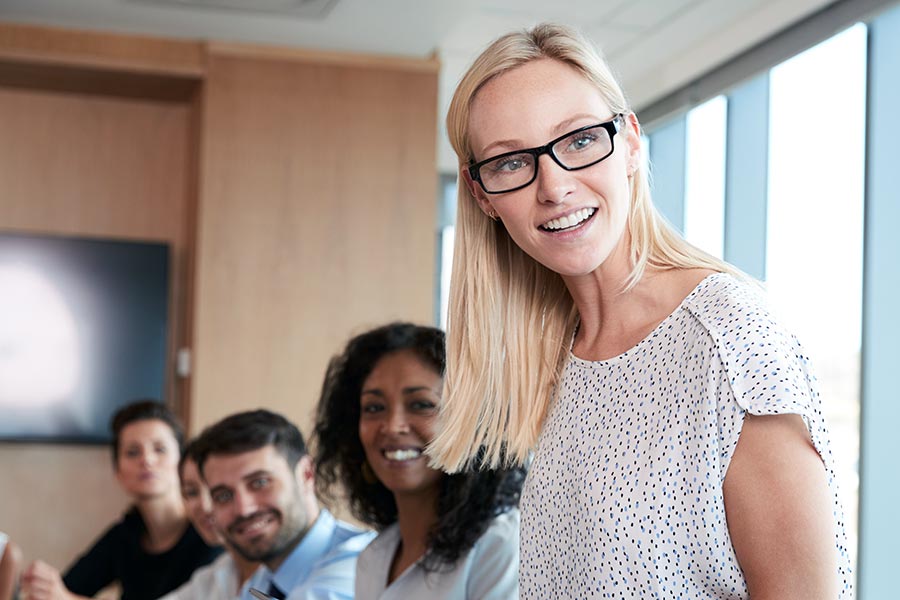 To further your nursing career, Masters in Nursing online programs are available. These can be completed part-time online while you work full time, taking potentially just two years of part-time study.
A Master of Nursing degree is a way to develop advanced practice skills or move into less hands-on roles such as nursing unit manager, nurse educator, health services director and nursing consultant.
Holding a masters makes you highly competitive for any relevant jobs since it's generally regarded as the premier nursing qualification... READ MORE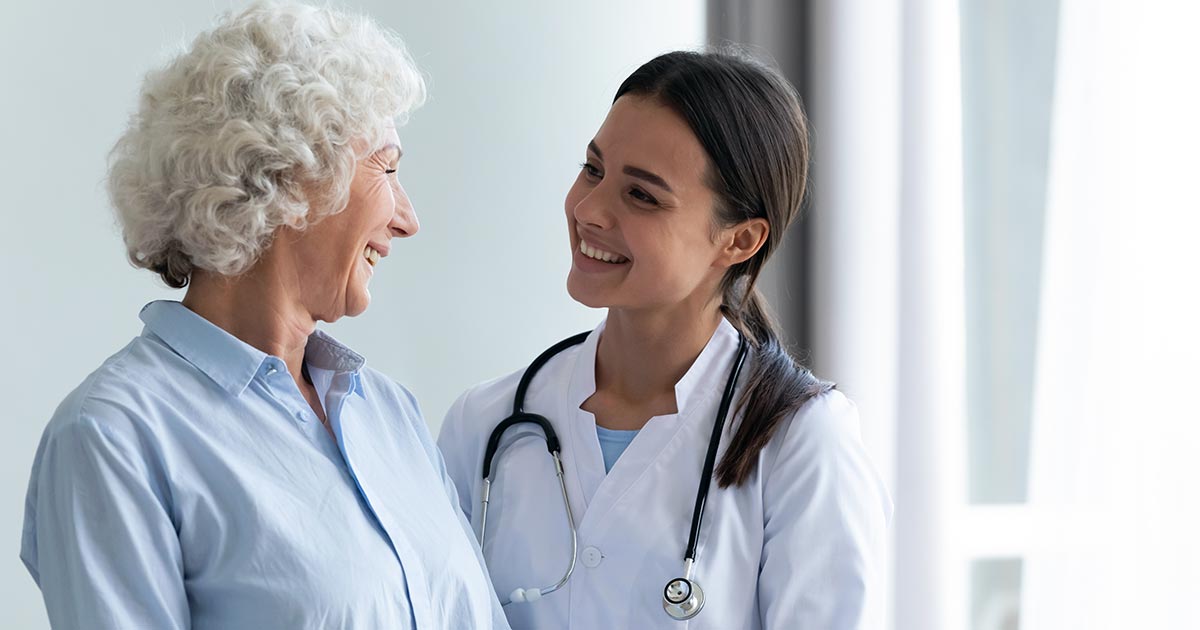 As a group, nursing graduates enjoy consistently high employment rates and strong median salaries after graduating. The nursing field is a growing one and nurses are in high demand. An estimated 320,000 registered nurses are employed in Australia, with jobs projected to grow by 13.9% over the five years to 2027 (Source: Labour Marketing Insights).
Registered Nurses are involved in assessing, treating and caring for patients. They monitor patient responses to treatment or pain, administer some medications, and provide advice. RNs may also do health promotion and education, and supervise enrolled nurses or other health care workers.
Essays on "Why I Chose to Study Nursing"
Why nursing? Essays
Use the tabs to read 20 inspiring essays on why nursing is important and why people have chosen it as a profession. As part of a global essay competition run by Lerna Courses, students were asked what motivated them to study nursing and make it their career.
Nursing is a community service career. Nurses help save lives and bring cheer and comfort to those in need. The nursing career is gratifying and rewarding because you help people directly and personally.
A. Theme: It's Personal
Bystander Effect
In high school, I witnessed a man collapse at the mall. A crowd circled him; many just stood and watched as this man fought for breath. At the time, I had just finished CPR training, but I did not feel competent enough to push through people and take action.
It wasn't until one person spoke up, making demands and beginning CPR, did people snap out of their bystander haze and try to help. I was stuck in the moment, aware of everything going around me and was ashamed of myself for not helping the man sooner.
Throughout my education in nursing school, I would always think back to that day. I would remember what it felt like to feel helpless, to not know what to do or even where to start. I knew from then on that I needed to work through that bystander effect and use the skills that I'm learning now to help those in need.
Entering my final year of nursing school has given me the confidence and knowledge I needed that day to be the first person to reach out and take the necessary actions to help someone in an emergency.
I never found out what happened to the man in the mall; whether he survived that traumatic experience. I only hope that, if something like that were to happen again, I can be the first person to step up and provide the care that is needed.
Andi Burdalas
Goals for the Future Nurse
Several weeks ago, my friend donated blood at our school's blood drive. As we walked to our health class, I noticed that she was not feeling well. When the bell rang I motioned for us to leave but she lay down on the ground instead. She stopped moving and began turning very pale.
I notified my health teacher and I ran to get the school nurse. When the nurses arrived, they began to tend to her and I could not stop observing her movements. I was assured that my friend would be okay because of the care she was receiving.
If I were a nurse, I would be able to assist in situations just like that every single day. The idea of pursuing a career to make a difference in someone else's life has always appealed to me. As a nurse, I would be of service to a patient and give him/her that personal attention that doctors do not always give.
I wish to enter into the nursing field because it is something that I am passionate about pursuing. There is something about helping others that gives me fulfillment in life. Seeing others get through difficult situations and guiding them through their journey is all I want to do.
After university, I hope to obtain my masters degree and become a nurse practitioner. I hope that having more experience and several more years of education will allow me to better treat my patients and assist them with their needs.
Arianna
How Can I Help Others?
When I was a child, I suffered from a plethora of health problems. Asthma, ear infections, appendicitis, you name it, I probably had it. These health problems kept me in the hospital quite a bit as a child, which allowed me to really see the inner workings of the hospital. It was also during these times when I was in the hospital that my love of all things nursing began to blossom.
The nurses were always my favorite people in the hospital. Don't get me wrong, I have the utmost respect for doctors and other members of the medical staff, but nurses were always the ones who were there when I needed something. So, began my love of nursing.
When I decided to pursue nursing as a career, the question of why I wanted to be a nurse was raised endlessly. My answer has been consistent. I want to be a nurse because I want to impact the lives of others the way the nurses who took care of me impacted my life.
I have always loved helping other people and I want to use that to be a light at the end of the dark tunnel most people are facing when they enter a hospital. I plan to use my nursing career to help make the lives of people going through a rough patch easier. If I can make one person's life better or put a smile on one child's face, my job will be fulfilled.
Destiny Goins
The Joy of Helping Others
I am sitting in a hospital room, and I am eight years old. I sit quietly, taking in my surroundings, as I sit with my mother who just had a caesarian section and welcomed my little sister in the world. However, shortly after, my little sister left the world. I watched the doctors and nurses tell the news to my parents and I see them comforting them.
Flash forward to ten years later, those same nurses and doctors contact my parents every year on the anniversary of her death. After the first phone call, I knew that I wanted to become a nurse.
Using my health care education in nursing will allow me to share compassion with others and help them heal wounds, whether that would be an actual wound or a death of a loved one. I enrolled in the medical nurse aid's program that is provided by my high school. When I took my clinicals, I have never felt more joy in my heart and soul.
Just using a semester's worth of knowledge helped spread joy and compassion throughout the whole nursing home. I thought, "Imagine what I can do with four-year nursing degree." Utilizing my nursing degree after I graduate will allow me to fulfill my destiny, which is to spread joy and help others by healing the broken.
Macy Crawford
B. Keep Going
Breathe
The crunching of metal, shattering of glass, and skidding of tires filled my ears. I had just been in a car accident. A car accident that had left my 12 year old sister paralyzed from the waist down and me, at eight years old being her primary caregiver.
I could do this if I could remember how to breathe. Inhale; one, two, three and exhale; four, five, six. This began my passion for helping others.
I became a Nursing Assistant and worked with the elderly. Each one of them became my personal grandparents and I lived for their smiles. I found a job in a psych hospital and was heartbroken to see how many wonderful people suffered from mental illness. Next and now I work in labor and delivery.
I spend my time holding my breath as new moms push, breathing to the count of ten and taking a renewing breath with them to do it all again. I will become an RN and continue to help others daily: by cheering moms on as they bring new life into the world, holding them and reminding them to breathe when their baby doesn't take his first breath.
Helping people is in my core, in my blood, it is in my breath.
Rebecca Watkins
Grandma's Little Helper
My life quickly changed when I received the news that my Grandma, who I had lived with since I was an infant, was diagnosed with Alzheimer's disease. After only 2 weeks at college, I made the hardest decision to move back home to help care for her. This became my priority and because of this, I realized my true passion of caring for others.
Since her passing, I am determined to live for her, and her service, by obtaining my bachelor's degree in nursing. Being by my grandmother's side during her days spent in the intensive care unit until her final moments at her nursing facility, I know the difference a caring, attentive nurse can have on the patient and their family.
I want to take my experience as a family member and apply it to my own nursing practice and give patient's the care they deserve. Nursing is more than just a rewarding career, it's a career that is always evolving, requiring constant learning and adaptation. It encompasses two aspects of myself that I highly covet: my passion for caring and my never-ending desire to learn.
As a nurse, I want to be a reservoir of strength for my patients and their families. I hope to continue into the nursing role in the ICU where I will be able to use my strong knowledge base, caring character, and critical thinking skills to care for my patients and their families during the most difficult times of their lives.
Alexandria Lange
1000 Miles in My Danskos Shoes
I want to keep doing exactly what I am doing now. Bet you didn't expect me to say that!
I am passionate about caring for people. My purpose is to be in healthcare. For that reason, I have been "helping people" in a hospital since the age of 15.
Now 32, and I still help at a hospital dedicating my time to caring for people. I love being a Nursing Assistant, even after 17 years.
I plan on using my Nursing Degree to care for people as a nurse for the rest of my life. I want a degree to be a role model to my children so that they will see that, when you are passionate about what you do, it is worth every effort to excel at it.
I plan on advancing my degree and experience so that I can be more and more skilled in my passion. I desire to even take my skills and Danskos shoes to other countries which don't have the education and resources they need to thrive! I plan on continuing my passion and serving people after finishing Nursing School.
Caitlyn Bergman
C. Medicine
Helping Those Around Me
When it comes to family, friends, or even strangers I've always wanted to help when I could. I believe I have a special place in my heart when it comes to helping others.
When I became a Nursing Assistant two years ago I kind of felt a calling, but overtime things changed and I started feeling I wasn't able to fully help the people that truly needed it. Even if it came down to someone needing a pain pill because they were in pain, I would have to go get a nurse and have them give it because I wasn't allowed to at my job, I felt stuck and I wanted to help more!
After a year I told this to my girlfriend and she suggested that I would be a great nurse. I had never thought about that and the idea made me smile and scared at the same time. Just the thought of being able to help my family or friends with basic medical problems made me smile, and all the school work it takes to become one is overwhelming, but I got to thinking about being a nurse in a hospital and I got excited!
I believe helping others is a great thing, and I would love to be a nurse to be able to do the thing that makes me happy.
Nathan Plotts
Being the Change
I have always wanted to be a Hospice nurse. I enjoy helping those who cannot fully help themselves and giving those people a sense of security knowing they are in good hands.
With nursing, my goals are to not only help each and every patient to the best of my ability. Dying is never easy on anyone this is a given. But, if I can make my patients smile and help the family feel some comfort in the situation then I know I am making a difference in their lives and that is all I have ever wanted to do as a nurse, is make a difference in each and every one of my patient's lives.
With the surgical aspect of the career I will be able to assist in potentially saving someone's life that is suffering from the horrible disease of cancer. Cancer has affected my family tremendously and were unfortunately not able to get surgery for a treatment. If I can help other nurses and doctors with finding cancer early and helping with surgery to remove the cancer, and help save that patient's life and give their family the chance to continue to have their family member with them then not only my life will change but theirs will too.
Being a nurse is so much more than just promoting health but being that patient advocate. Helping them make tough decisions, giving their minds some ease from anxiety of surgery or dying that is what nurses do. They are more than just a nurse behind that name of a nurse is love, compassion, and a support system.
Courtney Fritzler
Blessings Are Meant To Be Shared
I think we can all agree that everyone has areas where they thrive; some excel at athletics, some at music. We all have gifts - we have things that stir inside of us, stick with us, and bring excitement to our bones. For me, the thing that stirs inside of me, the thing that brings excitement to my bones, is the complexity and wonder of the human body. I have always had a fascination and love for science and I want to use that passion to make a difference.
The more I learn, the more I want to use my new found knowledge to reach out beyond myself and help others. My goal is to go on to become a Nurse Practitioner. After graduation, I plan to practice independently as a Nurse Practitioner in a clinic, or to travel where there are those who cannot receive medical care under normal circumstances. Wherever I can be most effective is where I want to be.
May my life not be about me and my accomplishments or what I can recite from a textbook. Rather, may it be filled with an unwavering focus to help those in need. May the fact that I was blessed enough to receive an education push me to help those who cannot. After all, what is the point of blessings if we do not share them and use them to help others?
Jenna Klein
D. Difference Makers
Changing and Saving Lives
Nursing is more than just a job, it's a passion and a lifestyle. I've always told myself that if my career would eventually change the life of JUST ONE individual, it would all be worth it. I have come to find that every single bit of my hard work pays off, and my patients serve as living proof to this testimony.
Nursing is to go above and beyond the call of duty. A nurse is the first to work and the last to leave. A nurse is someone who will pass through your life for a minute and impact it for an eternity.
If everything you know about the medical profession comes from television doctor dramas, you may think nurses are minor characters in healthcare that work behind the curtain, but this is absolutely false. Nurses are the front line of patient care: the eyes and ears of the medical team.
Nursing is a noble and ethical profession. My dream is to continue my education in hopes to become an advanced nurse practitioner. Education is the gateway to more opportunities. The more education I have, the more lives I can change.
Once I graduate, my goal is to be changing and saving lives. To me, this profession is not what brings home the fortnightly pay, it is what I was put here on Earth to do, with such passion and intensity that it becomes spiritual in calling.
The best way to find yourself is to lose yourself in the service of others. We make a living by what we get and we make a life by what we give.
Sydney Hogerheide
Everyone Makes A Difference
Danny Thomas once said, "success has nothing to do with what you gain in life or accomplish for yourself. It's what you do for others." As a nurse, you have endless opportunities to help others.
I am going to Missouri State because they can provide me a quality education that will prepare me for my career in the healthcare field. Getting a good education is one thing, but it is what you do with it that makes a difference.
I would like to major in nursing and minor in American Sign Language. Pursuing these degrees will help me achieve my goals of becoming a flight nurse and give me a chance to speak to people who are not always given the chance to speak for themselves.
I believe as a flight nurse I will have ample opportunity to help those in need and give people in crises a fighting chance. I will believe I have lived a successful life— not when I am surrounded by material things, but when I have helped as many people as possible.
Danielle Stockton
Serving Others Through Nursing
There is nothing more satisfying in life than to serve those in need. I feel that the profession of nursing provides endless opportunities to do just that.
I have seen throughout my clinical time how much of an impact you can have on someone by doing even the simplest of things: a warm blanket, a listening ear, a positive attitude or maybe just a reassuring smile. Sometimes it is so much more than that; it may be comforting a mourning family, holding the hand of a scared patient, or putting all of your own sweat, tears and energy into saving a life. Nursing provides opportunities to make these differences each and every day.
My passion is helping and making a positive difference in the lives of others. I plan to use my nursing career to do this by remembering that these people are relying on me during some of their hardest days.
Everyday I will try go to work with a smile on my face, an open heart, a nonjudgmental mind and a listening ear. I will value my role as a patient advocate and do both the small and big, easy and hard things in order to serve those who are depending on me. I want to not just care for people, but also care about them. I want this to show through every day. I hope that, through my words and actions, patients will feel hope, secure, cared for, understood and valued.
Cassandra Strauss
E. Lifting Spirits
The Subtle Impact
Take moment to remember either a difficult or joyful situation you had to deal with it your life… Do you remember it? Do you remember the fear or the joy, or the maybe the heartache that you experienced in that situation?
Now, I want you to picture the person that supported you through that ordeal. Take a moment and bring them into your minds' eye. You should be able to say "if it had not been for them being there, I don't know how I would have gotten through that situation."
You may not even remember their name, but their face is indelibly imprinted on your mind. You may have a smile on your face now. This person has left an impact on your life. I want to be this person, this is my life's calling.
The most difficult times and the most joyous times in a human's life can occur in the hospital. The birth of a child, a life-saving treatment, or the loss of a loved one are all events that occur in a hospital setting. Of all of the individual's that are there, the Nurse is often the one that supports you the most.
Becoming an RN will simply enhance the level of care I can provide to my patients. I currently work as Triage Medical Assistant in a busy Nephrology office. For me, one of the most important roles of being a nurse is educating your patients and being a compassionate supporter during their time of need.
Tomecia Williams
Someone Like Me
The three years of schooling I have ahead of me are certainly daunting. Clinicals seem to be the biggest obstacle in the way of my degree, but they also appear to be the greatest experience that my degree will contain.
As a future nurse, I desire to help patients who may or not be just like me at one point in my life. Having asthma and severe allergies landed me in the hospital countless times, along with multiple office visits to receive allergy shots. These nurses always provided me with confidence and a smile, making me less and less embarrassed of the continuous trips.
I want to be one of those nurses and help patients feel comfortable and not afraid of what they are experiencing. Being a kind, compassionate soul in frightful times can show others that the best of humanity is still apparent, and thriving to serve others. The future may seem far, but I know I will be prepared to serve and provide the best care possible.
Abigail Harrill
Helping Hearts
When one thinks of helping others, many people probably thing of physical acts of helping others. Helping someone move when you have a pick up truck, helping someone with his or her math homework, helping someone eat an extra-large pepperoni pizza (ok, bad example).
But as a student nurse who is going to graduate in less than a year, and someone who works as an nursing assistant in the hospital, I know that helping others is so much more than the physical acts that we do.
I plan to use my health education as a nurse to help others emotionally, mentally, and even spiritually. There is so much that human beings require in these respects. Helping others in the nursing profession is things such as lending an ear to a patient who is disgruntled that the doctors haven't seen them yet, holding the hand of a confused elderly person who is anxious and scared, consoling the family whose loved one who is sick or dying. These types of helping are what are important to patients and family.
Nursing, to me, is so much for than just "lending a helping hand." Nursing, truly, is lending a helping heart. That is how nurses help others; through compassion, caring and warmth.
After I graduate I plan to take these ideals and work in a hospital. Someday years down the road I hope to be fortunate enough to go back to school to become a nurse practitioner as well.
Rachel Shutter
The Other Side
When I was seventeen, I spent four days in the post-surgical recovery floor of the South Bend Memorial Hospital, recovering after having a one-pound ovarian cystadenoma removed, along with an ovary and fallopian tube. The surgery was intense – I bear an eight-inch scar to this day - but the recovery was worse. My pain was relatively managed, but previously mindless tasks (such as sitting up, walking, even breathing) now required laborious effort.
My surgeon popped in a few times, but present throughout the duration of my recovery were the staff of awesome, capable, competent nurses assigned to my care. They always offered me a smile, a harmless joke, some wry female empathy – those interactions were a welcome relief, distracting me from the frustration and pain of surgical recovery.
As a patient, I felt so much better knowing that my nurses, while competent and professional, were also kind, down-to-earth, and simply compassionate to my suffering. Those basic human qualities made my recovery process in the hospital so much easier to bear. (Upon returning home, I even received a "get well soon" card in the mail, signed by all the nursing staff)!
Now that I am beginning to pursue my education in nursing, seven years later, I still reflect on the attitudes displayed by those nurses in South Bend, and I realize the importance of not only maintaining knowledge and competency as a healthcare provider, but also retaining the ability to listen, to sympathize, and to laugh, as a human being.
Erica P. Riggs
F. Meeting Special Needs
Why I Chose Nursing
Growing up in the South, you see people who wait until the last minute to go to the doctor, usually due to no insurance or they just think this special home remedy will cure it. Seeing the ailments many of my relatives had and could not do anything about it due to their socioeconomic status really bothered me.
I choose to go into nursing to help those less fortunate. One of the ways I intend to do this is by getting a job at an underserved part of my state or at a sliding fee scale clinic. I want to be able to help those who due to their socioeconomic status cannot afford quality healthcare.
I also plan to do mission work to other countries. My dad, who's a pastor, is very involved in mission work. He's been to India, Africa, Mexico and Haiti. I've always wanted a chance to go with him when I was younger but he wanted me to be a little older when I went.
I finally got my chance. Once we arrived at the orphanage, everything seemed so surreal. Kids in Haiti really don't have much but they were the happiest kids I've ever seen!
There was a clinic located next to the orphanage. This clinic was ran by nurses and doctors from America. It was insane seeing the line that formed to the clinic by those seeking help. I want to be a part of that, I want to make a difference.
Myrtis Smith
Preparing to Empower
Knowledge is power. For the sick patient, fear of the unknown can be overwhelming. As a nurse, I hope to use my training to bring the empowerment of knowledge to my patients and their families.
Whether in the fear of a new cancer diagnosis or the joy of a newborn baby, I believe that knowledge given in a relatable and compassionate way can empower patients to thrive. I am uncertain where I will work after graduation, but I do know I want to work with Latinos.
While studying abroad in Guatemala, I learned to speak Spanish and to understand the Latino cultural perspective. Since returning home I have advanced my language proficiency through friendships and by translating at a weekly bilingual group at my church. My time in Guatemala taught me to respect the unique stresses facing immigrant populations.
I am interested particularly in primary care as a nurse practitioner, but wherever I end up, my aim is to provide care for Latinos in their native language, providing them with the power of knowledge. There is a national need for bilingual nursing staff in both rural and urban communities, and the need is growing. A scholarship would help me continue to support my wife and 9-month-old son while I pursue my goal to become an excellent bilingual nurse.
Spencer Carlson
Women's Health
I have always wanted to be in the healthcare field ever since I was little. I grew up in a family of drug addicts. My mother and father were both addicted to methamphetamine. I had to fend for myself as a young child with my sister on how to take care of ourselves. I watched my mother and father use this terrible drug in front of me.
I never was taught any precautions about health or safety. From not having any guidance as a young child; I engaged in activities that were unsafe for me. I knew nothing about safe sex and had a baby at the age of 16. 10 years later I have an amazing son and beautiful daughter and am now in school.
I want to educate young girls in sexual education. It means the world to me to help lower pregnancy rates, STD rates and educate about the precautions of having unprotected sex. I want to eventually get my master's degree in women's health.
Jordan Creamer