Advance your career as a nurse with a Graduate Diploma in Nursing online. Learn critical thinking and clinical skills through 8 subjects, completed in just 16 months part-time.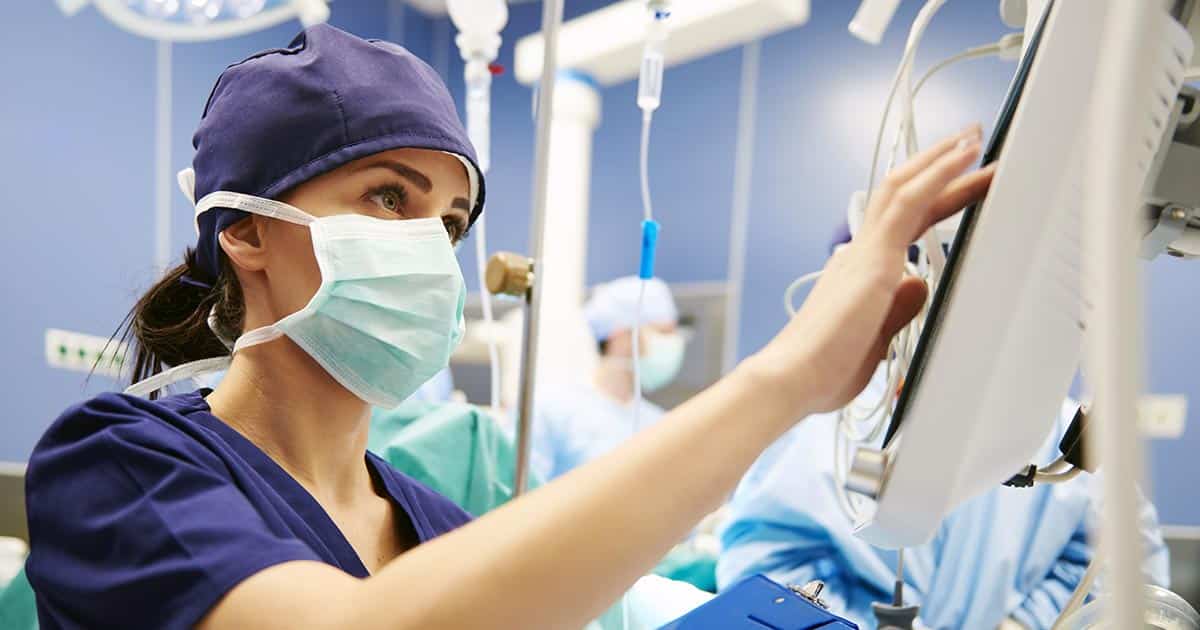 Are you a registered nurse in Australia who is looking to advance your career? A nursing graduate diploma is a medium-length postgraduate course that you can study part-time online. It's a compelling professional development opportunity.
The program of study and qualification will broaden your career outlook and opportunities. Graduates gain knowledge and skills in a specialist area that they can apply to their current professional responsibilities and in future roles. You can choose a course to achieve specific learning goals.
About the Course
In Australia, a Graduate Diploma in Nursing is a 1-year program designed for registered nurses who already hold a Bachelor of Nursing degree. It provides an avenue for working nurses to increase their knowledge and qualifications.
A grad dip is rated at AQF Level 8. In terms of academic level, that places the qualification just above a bachelor degree (AQF Level 7) and just below a master's degree (AQF Level 9). You can think of it as being equivalent to a degree, only shorter in length.
The course typically forms part of a nursing master's program with three possible exit points. You can leave with a graduate certificate after passing four subjects, a graduate diploma after 8 subjects, or a master's degree after 12 subjects.
Specialisations and Courses
A postgraduate course for nurses will improve your professional skills and give you an additional qualification. You can also choose a specific major to best meet your learning and career goals. Options include clinical nursing, nurse education, leadership and management, and mental health.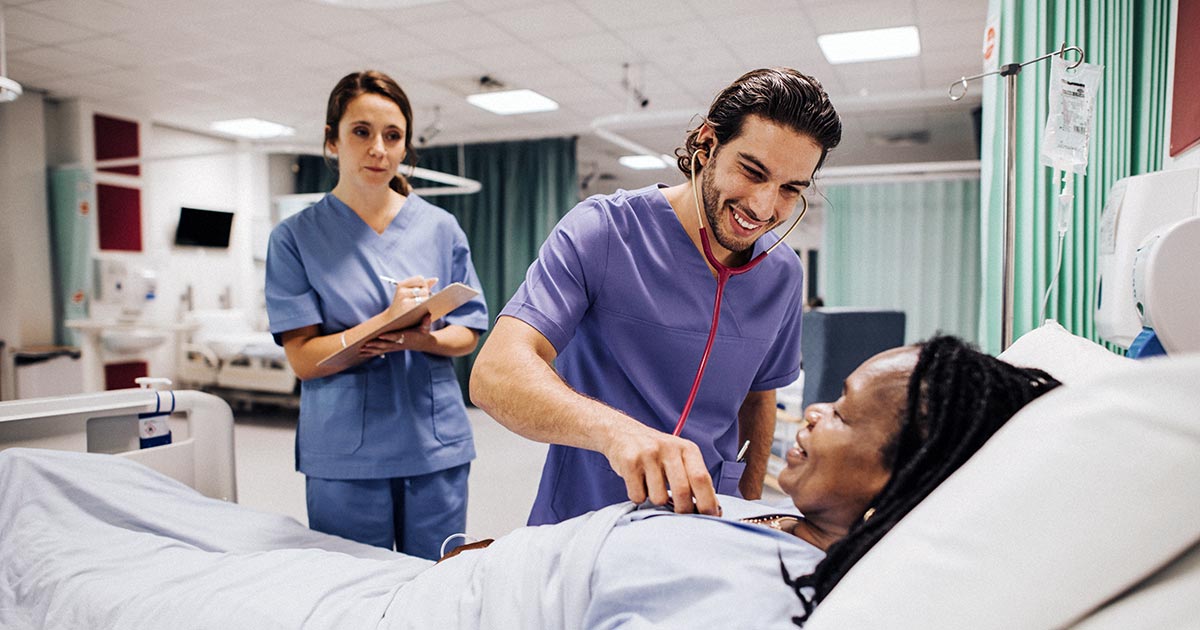 An Advanced Practice specialisation focuses on developing skills to provide advanced care to patients. Students explore the ways nurses function and operate within clinical environments. The course enhances your nursing practice abilities, prioritising patient safety and quality care provision.
The program will boost your expertise and competency in handling patients, contributing to job satisfaction and creating career opportunities. Clinical nurses manage patients with acute or chronic health issues. They may also take on roles in education, research, or administration.
JCU Online - GradDipNurs (Advanced Practice)
The Graduate Diploma of Nursing from James Cook University is a versatile course that offers three majors: Advanced Practice, Education, and Leadership and Management. For the Advanced Practice major, students study advanced health assessment, applied health assessment, diagnostic reasoning, effective clinical governance, informatics for health professionals, persuasive communication, quality use of medicines in practice, and synthesising evidence for healthcare. The program is fully online and accelerated, allowing you to finish in 16 months while working full-time.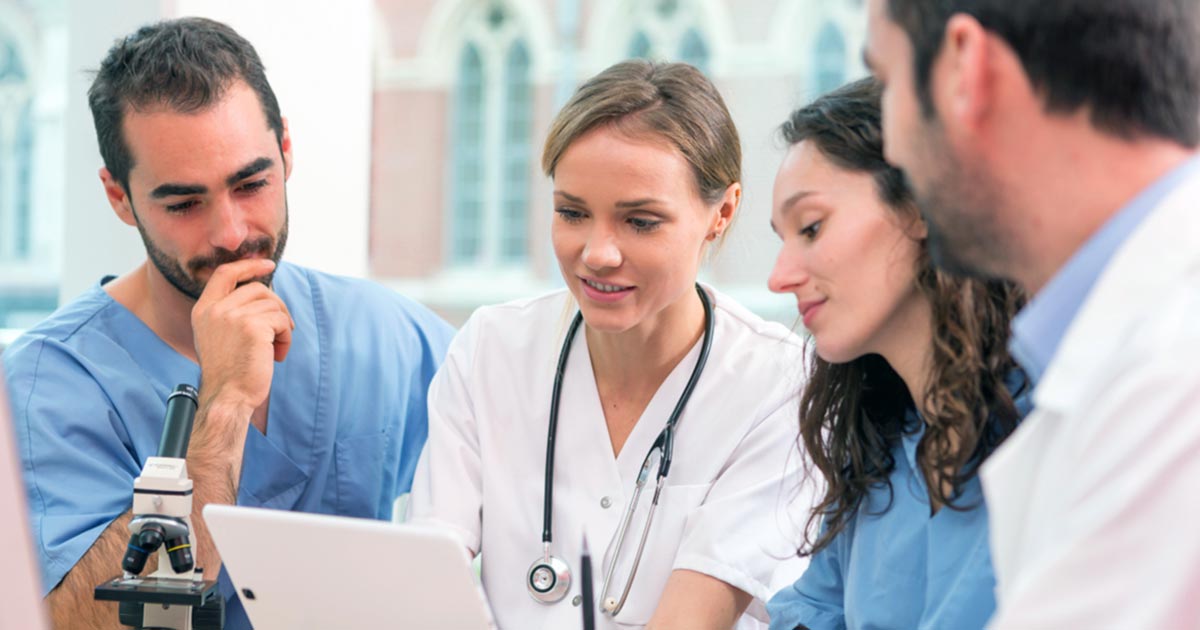 By specialising in nurse education, you will learn how to teach other nurses and healthcare professionals. Courses may cover topics such as how to synthesise clinical evidence, create lesson plans, instruct effectively, and evaluate learners.
The major can be helpful for nurses who want to advance their careers and have an interest in teaching, whether in the workplace or a more formal setting. Graduates may go on to work as a clinical nurse educator, principal nurse educator, or academic lecturer in health education.
JCU Online - GradDipNurs (Education)
The postgraduate nursing program at James Cook University is open to registered nurses and midwives. For the Education major, students study clinical coaching, contemporary healthcare education, effective clinical governance, informatics for health professionals, persuasive communication, principles of education for the health professional, synthesising evidence for healthcare, and teaching in practice settings. Students benefit from 100% online learning and ongoing access to a Student Success Advisor. Subjects are completed one at a time over a series of 7-week teaching blocks.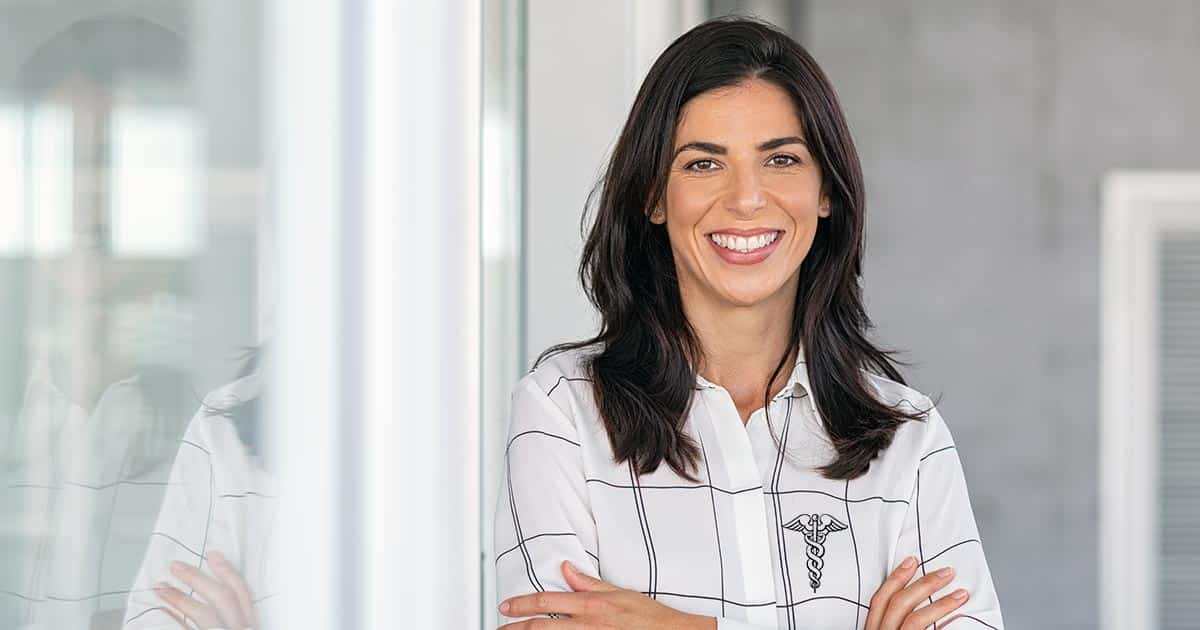 Choose a Leadership and Management concentration to learn how to manage people and work activities in the healthcare industry. Courses in this area cover topics such as leadership, management, change management, communication, problem-solving, and decision-making.
Graduates may pursue career opportunities as nurse managers, nurse executives, clinical directors, or other leadership roles in health care. You may also advance your career in applied nursing and take on more challenging roles that require coordination and managerial skills.
JCU Online - GradDipNurs (Leadership and Management)
James Cook University offers a flexible postgraduate program for nurses with different majors and the option to use completed subjects as credit towards master's degrees. For this major, you will examine business and finance for the health manager, conflict and dispute resolution in healthcare, effective clinical governance, ethics and health management, informatics for health professionals, leading and managing in health, persuasive communication, and synthesising evidence for healthcare. Students are trained to perform leader and managerial roles within health services organisations.
Completing a Graduate Diploma in Mental Health Nursing will impart you with evidence-based practices to handle patients with mental illness. This program is specifically designed for registered nurses to qualify as a Credentialed Mental Health Nurse (CMHN).
Career opportunities in mental health are available across health sectors, wherever clients with psychological difficulties come into contact with medical professionals. Mental health nurses are in demand in Australia, with higher salaries and better job prospects than regular RNs.
SCU Online - GDMHN
Southern Cross University offers an accredited Graduate Diploma of Mental Health Nursing program, recognised by the Australian College of Mental Health Nurses (ACMHN). This fully online program enables registered nurses to apply for the Credentialed Mental Health Nurse (CMHN) certification. The curriculum will develop your understanding of psychological complexities and provide responsive care for patients. Coursework includes topics like developing a healthcare portfolio, promoting wellness throughout the lifespan, addressing physical healthcare, and facilitating behavioural change. Students need access to mental health practice while studying online.
A graduate diploma for nurses provides an opportunity to build advanced knowledge and skills, which can lead to career advancement, higher salaries, and improved job prospects.
The course is ideal if you want to enhance your knowledge in a specific area at depth but within a reasonable timeframe. It is a medium-length postgraduate qualification that covers more ground than a graduate certificate. At the same time, it is more focused than a master's program, which could include subjects you're not especially interested in.
Nurses often find it hard to distinguish themselves from their peers without further study. Earning a grad dip is an achievement and can signal you have specialist skills in a certain area. You can get this impressive qualification while working full-time with an accelerated online program.