Clinical nurse educators are education and training specialists who develop other nursing staff.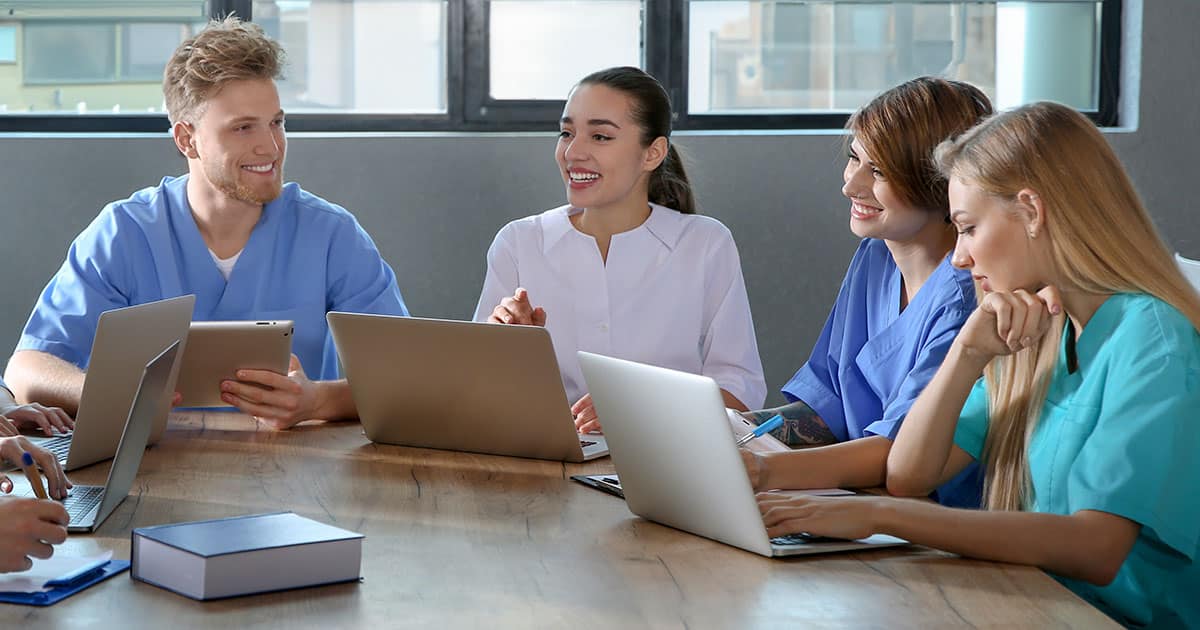 Overview
A Clinical Nurse Educator (CNE) is a registered nurse who develops, implements, and adapts learning programs for other nurses. Nursing students look to CNEs for essential training, while practicing nurses rely on them for continual professional development and advanced learning opportunities.
Typically, the purpose of a CNE is to provide clinical teaching and unit orientation for nursing staff. The vast majority of their time is spent on education activities. They contribute to nurses receiving training in patient care techniques, hospital procedures, and upholding healthcare standards.
A Clinical Nurse Educator's day is centered around teaching and supervising nursing staff, often with a focus on specialty areas. They lead orientation and training programs, assess and develop nursing competencies, and collaborate on creating educational resources.
Role in Each State or Territory
The role of Clinical Nurse Educator (CNE) is widely recognised in Australia's healthcare framework. It is also known as Nurse Educator, Educator, or Staff Development Nurse depending on the state or territory.
New South Wales
In New South Wales, CNEs deliver and evaluate educational programs in nursing wards or units. They mentor less experienced staff and develop clinical policies. Additionally, they manage in-service training programs, focusing on practical, hands-on education.
CNEs can progress to the position of Nurse Educator, where they design and supervise a wider array of nursing and midwifery education courses. In these advanced positions, they operate across different healthcare environments, assuming a more comprehensive role in educational leadership and coordination.
Source: Public Health System Nurses' and Midwives' (State) Award 2023
Victoria
Victoria is non-specific about nurse educator duties but distinguishes three grades.
'Educators' are RNs or midwives tasked with teaching nursing or midwifery theory and practice, primarily focusing on educational aspects.
'Educators – Course/Phase/In-service Continuing Education' expand on this role, with RNs or midwives additionally handling administrative tasks and curriculum development.
'Principal Educators' are responsible for administering a school of nursing and leading the planning, organisation, and implementation of education programs.
Alongside these roles are Clinical Support Nurse positions. These nurses provide direct clinical support and instruction, mainly for mentoring and developing the skills of less experienced staff.
Source: Nurses and Midwives (Victorian Public Sector) Enterprise Agreement 2020-2024
Queensland
Queensland defines a Nurse Educator as "a Registered Nurse/Midwife who designs, implements, and assesses nursing education programs, manages educational resources, and provides expertise on educational issues." An Associate Nurse Educator undertakes similar responsibilities but on a more limited scale. They assist in designing and implementing nursing education programs and managing educational resources.
Associate Nurse Educator is normally classified under Nurse Grade 6, while the Nurse Educator is classified under Nurse Grade 7. Other roles contained in Grade 7 are Clinical Nurse Consultant, Nurse Unit Manager, Nurse Manager, Nurse Researcher, and Public Health Nurse.
Source: Queensland Health Nursing and Midwifery Classification Structure
Western Australia
In Western Australia, the job of a Nurse Educator is not distinctly defined but falls within the scope of Senior Registered Nurses (SRN) levels 1 to 4.
At SRN Level 1, nursing educators focus on clinical education and consultancy within their practice settings. As they advance through the levels, their roles cover broader educational responsibilities, such as curriculum development, coordinating staff development programs, and leading educational initiatives across wards or units.
Sources: Nursing Standardised Position Titles | WA Nurses Industrial Agreement 2020
South Australia
In South Australia, a Nurse/Midwife Educator (Level 3) "uses their clinical knowledge and experience to provide a corporate support service to nursing/midwifery practice." They develop and deliver training and educational programs, align clinical practices with policy, and coordinate projects to improve educational outcomes.
The position is categorised under 'Nurse/Midwife Level 3' and requires a minimum of three years post-registration experience and a relevant postgraduate qualification. Advanced Nurse Educator (Level 4) positions are also available.
Source: Nursing/Midwifery (South Australian Public Sector) Enterprise Agreement 2022
Tasmania
In Tasmania, a Staff Development Nurse is defined as "a nurse who is responsible for the conduct, evaluation and planning of education programs and/or staff development for a specified group of nurses or education programs for patients/clients and others." This position falls under Registered Nurse Level 3, which also includes Nurse Manager and Clinical Nurse Consultant.
Tasmania also offers the position of Assistant Director of Nursing - Staff Development (RN Level 4), which is "a nurse who is responsible for the coordination and development of education programs, namely pre-registration courses or post-basic courses approved by the Nursing Board of Tasmania, or staff development programs."
Source: Nurses and Midwives (Tasmanian State Service) Award No. 4 of 2023
Australian Capital Territory
Without detailing the role, the ACT places a Nurse or Midwifery Educator in the category Registered Nurse/Midwife Level 3, which also includes Clinical Nurse Consultant, Nurse Manager, Nurse Coordinator, Advanced Practice Nurse, and Clinical Nurse Coordinator.
Source: ACT Public Sector Nursing and Midwifery Enterprise Agreement 2020-2022
Northern Territory
In the Northern Territory, those in education and training roles fit within the Clinical Nurse, Nurse Specialist, and Nurse Coordinator categories at levels 3, 4, and 5 respectively. Education is one of four streams in the Nursing and Midwifery Career Pathway, alongside clinical, management, and research.
A Clinical Nurse at level 3 may incorporate educational responsibilities into their job, such as contributing to staff training and development. At level 4, as a Nurse Specialist, the role may involve developing and coordinating educational programs and initiatives. At level 5, a Nurse Coordinator typically oversees and leads more significant educational strategies and programs.
Source: NT Public Sector Nurses and Midwives' 2022 - 2026 Enterprise Agreement
How Do I Become a Clincal Nurse Educator?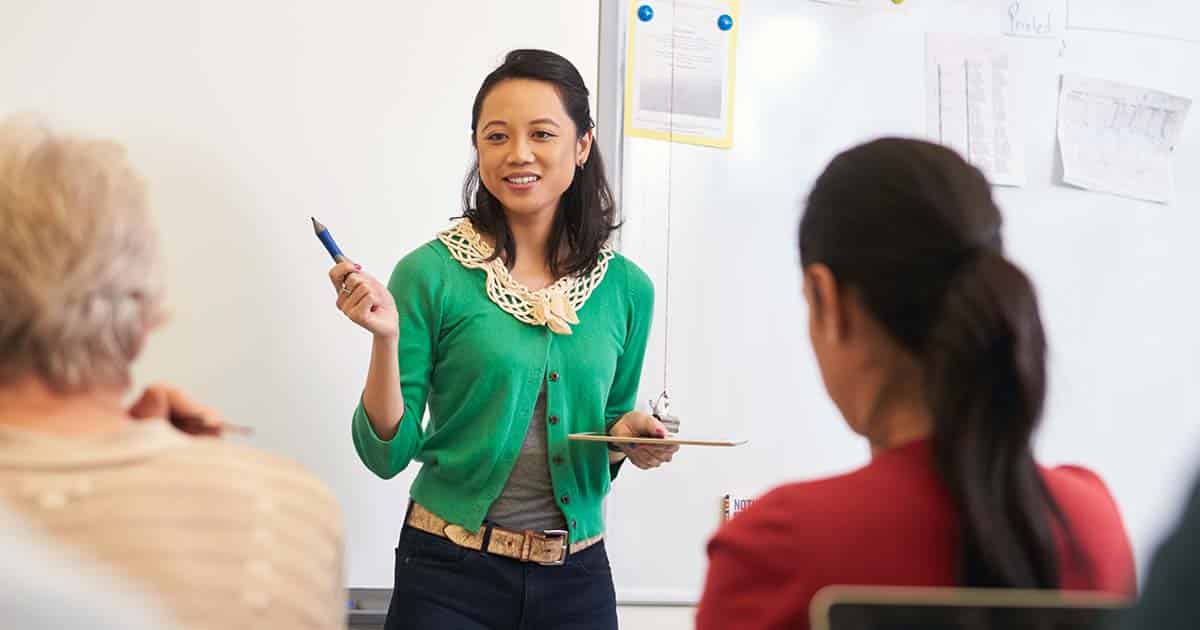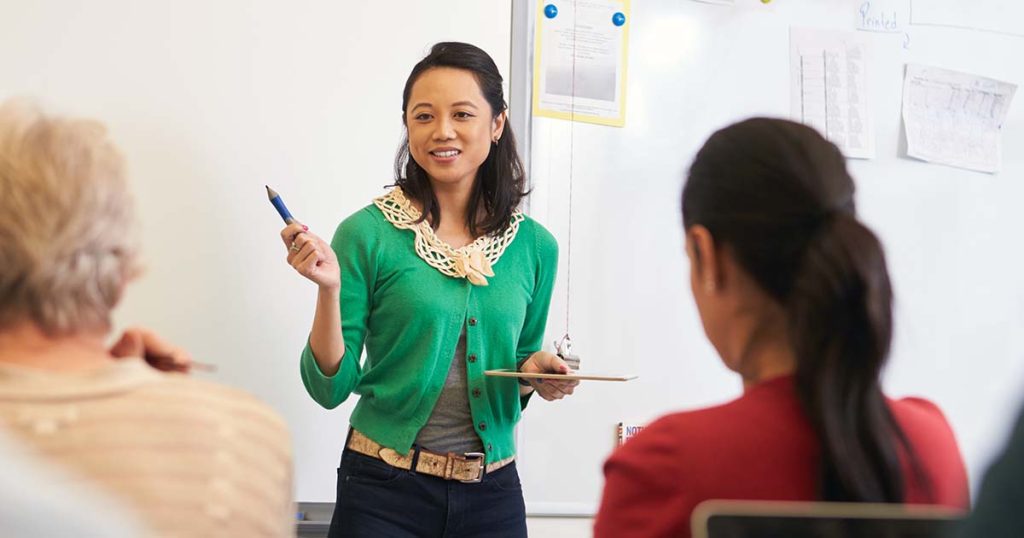 To become a Clinical Nurse Educator in Australia, you must first be an RN with significant experience. You'll also need to complete a postgraduate course in nurse education. These steps prepare you to effectively train and develop other nurses.
Qualifying for a nurse educator job, like most nursing specialisations, depends on gaining sufficient relevant experience and qualifications to stand out among other candidates. However, due to the nature of the work, your education is especially crucial.
A nursing master's degree may become the minimum requirement over time, but entry-level positions can be obtained with just a graduate certificate or graduate diploma. These shorter courses often allow you to later credit completed subjects towards a degree.
In NSW, to become a CNE, you need to be an RN appointed to the position. Eligibility requires holding relevant clinical or education post-registration qualifications or having education and clinical experience deemed suitable by the employer.
Related: Postgraduate Nursing Courses Online
How Much Do Nurse Educators Earn in Australia?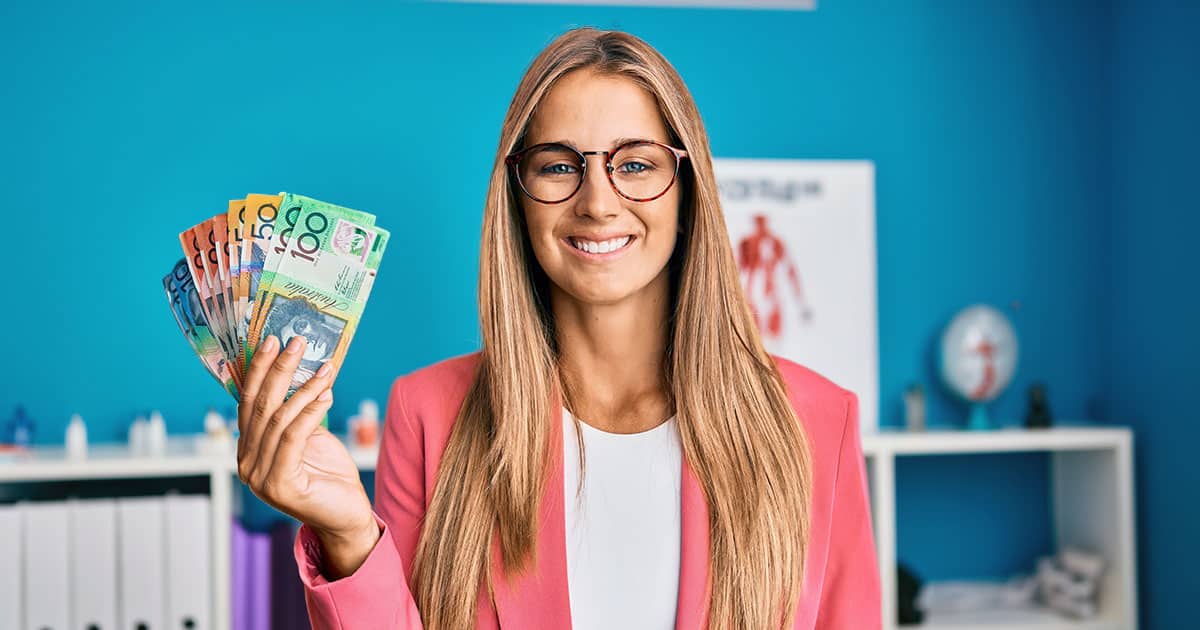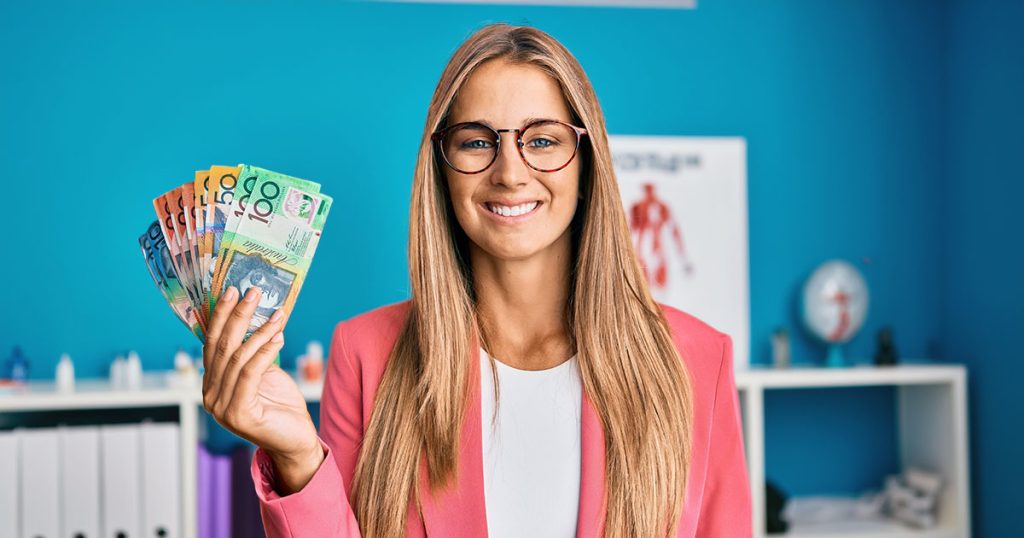 In Australia, Clinical Nurse Educators have an average salary of $122,501, with variations across regions. As of 2024, the highest average salary is in Queensland at $134,217, and the lowest in Tasmania at $104,151.
Table 1. Award pay for clinical nurse educators in 2024
| State/Territory | Minimum | Maximum | Average |
| --- | --- | --- | --- |
| New South Wales | $106,491 | $138,111 | $122,301 |
| Victoria | $108,333 | $122,583 | $115,458 |
| Queensland | $128,701 | $139,732 | $134,217 |
| Western Australia | $117,851 | $129,144 | $123,498 |
| South Australia | $121,537 | $133,758 | $127,648 |
| Tasmania | $96,967 | $111,334 | $104,151 |
| ACT | $115,743 | $130,846 | $123,295 |
| Northern Territory | $104,792 | $135,160 | $119,976 |
| Australia | $113,135 | $131,867 | $122,501 |
Updated: 20 November 2023. Averages for Australia are weighted by state populations. Includes lower-level specialist jobs and senior jobs below executive management level. Pay figures are not perfectly comparable between states due to different classifications and pay structures. Source: Enterprise agreements or official state pay notifications for each state and territory.
The pay benefits from becoming a CNE are large. The 5th-year salary for a registered nurse in Australia between $82,109 and $95,469. The average starting salary for nursing educators is well above this range, at $113,135, and only grows with experience.
Related: Master of Nursing Salary
What Level Is Nurse Educator?
A Nurse Educator is a senior nursing grade in Australia, generally on par with jobs like Clinical Nurse Consultant and Nurse Unit Manager. It ranks above an ordinary RN and usually above a Clinical Nurse Specialist, but below a Nurse Practitioner.
However, it's important to understand that education is a specialist stream with multiple levels. For instance, as a Principal Educator in Victoria, you can earn a salary in excess of $165k. There is a ladder of opportunity available for aspiring nursing educators.
Related: Highest Paid Nurses in Australia