Clinical nurse consultants are field experts who coordinate and lead nursing care.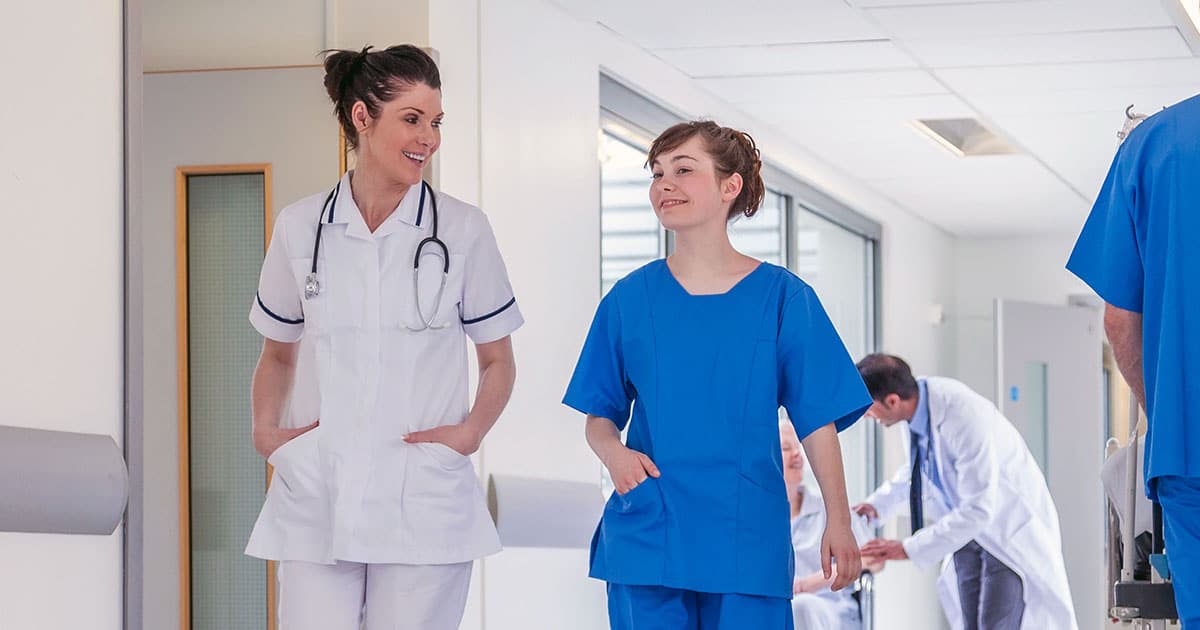 Overview
Taking in the different definitions across the states and territories of Australia, a clinical nurse consultant is a registered nurse who, within a clinical unit or area of practice, leads nursing care, upholds quality standards, offers expert support to other nurses, and manages complex patient cases.
Their purpose is to lead the "doing" side of nursing. Clinical nurse consultants are local experts who other nurses turn to for guidance and help. As well as providing direct care as required, they coordinate services and take responsibility for the overall quality of nursing care.
The role is the nursing equivalent to jobs like retail store manager, construction site foreman, head chef, chief mechanic, and IT project manager. They offer expertise and leadership, consult widely, do research and introduce innovations, support education and training, do strategic planning, and strive to improve standards and practices.
Definitions
Clinical Nurse Consultant (CNS) is a commonly designated position in Australia's healthcare system. The public sector in each state or territory defines this nursing classification within their enterprise agreements, or at least associates the role with a nursing level. Here's how the role, referred to as 'Clinical Consultant' in Victoria and 'Nurse Consultant' in South Australia, is defined in each jurisdiction.
New South Wales
In New South Wales, a CNC is a registered nurse who offers expert clinical advice in their specialty. They develop care management plans for complex cases and conduct research. They also contribute to educational programs and lead in clinical service planning and management.
The role is divided into three grades. Grade 1 focuses on direct nursing care. Grade 2 expands to wider clinical consultancy and supervision. Grade 3 covers extensive strategic planning and project management across various service areas.
Source: Clinical Nurse / Midwife Consultants - List of Domains and Functions
Victoria
In Victoria, a Clinical Consultant is a Registered Nurse or Midwife appointed to provide clinical advisory and developmental services on a full-time consultancy basis. They offer expert advice, develop clinical resources, and participate in research and development activities.
The role progresses from Clinical Consultant A, for individuals in their early years of experience, to Clinical Consultant E, for those consulting on an interstate or national level. The classifications reflect the consultant's experience, specialty focus, and the scope of their practice, which ranges from site-specific to statewide responsibilities.
Source: Nurses and Midwives (Victorian Public Sector) Enterprise Agreement 2020-2024
Queensland
Queensland defines a CNC as "a Registered Nurse/Midwife who coordinates clinical practice in a clinical specialty."
The broader category for this role is Nurse Grade 7, which includes advanced nursing roles such as Nurse Unit Manager, Nurse Educator, Nurse Researcher, and Public Health Nurse. This grade designates professionals with specialised responsibilities in clinical coordination, educational leadership, research, and public health, with progression through four pay point levels based on accumulated experience.
Source: Queensland Health Nursing and Midwifery Classification Structure
Western Australia
In Western Australia, the role of a CNC isn't individually defined but is considered within the scope of Senior Registered Nurses (SRN) levels 1 to 4. These levels encompass a range of duties including clinical leadership, direct care, management, research, and teaching.
The responsibilities increase with each level, from providing consultancy within a practice setting at SRN Level 1 to expanded clinical practice roles and influencing nursing practice within and beyond the healthcare facility at higher levels. The role is defined by a significant degree of expertise, autonomy, and decision-making within their area of practice.
Sources: Nursing Standardised Position Titles | WA Nurses Industrial Agreement 2020
South Australia
In South Australia, a Nurse Consultant (Level 3) provides clinical expertise and leadership in nursing, directly cares for patients, coordinates health projects, and contributes to education and research. They are responsible for the quality and outcomes of their practice, ensuring consistency with policies and professional standards.
The position is categorised under 'Nurse/Midwife Level 3', for professionals with a minimum of three years post-registration experience. Advanced Nurse Consultant (Level 4) positions are also available. Nurse consultants demonstrate expertise and autonomy in decision-making within their area of practice. The role combines hands-on care, education, research, and leadership, alongside other roles like Nurse/Midwife Unit Manager and Educator.
Source: Nursing/Midwifery (South Australian Public Sector) Enterprise Agreement 2022
Tasmania
In Tasmania, a Clinical Nurse Consultant is defined as "a nurse who coordinates the delivery of care in a clinical unit and may provide direct care to selected patients/clients with complex care requirements and is accountable for standards of nursing care in a clinical unit." This position falls under Registered Nurse Level 3, which also includes Nurse Manager and Staff Development Nurse.
Tasmania also offers the position of Assistant Director of Nursing - Clinical (RN Level 4), which is "a nurse who is responsible for the formulation, coordination and direction of policies for clinical nursing practice and is accountable for the standards of nursing care in an assigned number of clinical units."
Source: Nurses and Midwives (Tasmanian State Service) Award No. 4 of 2023
Australian Capital Territory
The ACT defines a CNC as "an employee who is registered with the ACT Nursing and Midwifery Board and is responsible for the quality of clinical nursing care provided in a ward, clinical unit, or to a specified group of patients/clients."
This classification falls under Registered Nurse/Midwife Level 3, which also includes Clinical Midwife Consultants, Nurse Educators, Midwifery Educators, Nurse Managers, Nurse Coordinators, Advanced Practice Nurses, and Clinical Nurse Coordinators. Senior (Level 2) RNs are one level below, while Assistant Directors of Nursing (Level 4) are one level above.
Source: ACT Public Sector Nursing and Midwifery Enterprise Agreement 2020-2022
Northern Territory
In the NT, CNCs fall within the Nurse 6 classification. This category is for nurses who "use expert professional knowledge and experience to lead the coordination of clinical care or coordinate service delivery within the defined practice area."
Nurse 6 also encompasses Midwife Consultants and Nurse Practitioners. It is positioned above Nurse 5, which includes Nurse Coordinators, Midwife Coordinators, and Nurse Practitioner Candidates, and below Nurse 7, which comprises Directors of Nursing/Midwifery and Nurse/Midwife Advisors.
Source: NT Public Sector Nurses and Midwives' 2022 - 2026 Enterprise Agreement
How Much Do Nurse Consultants Make?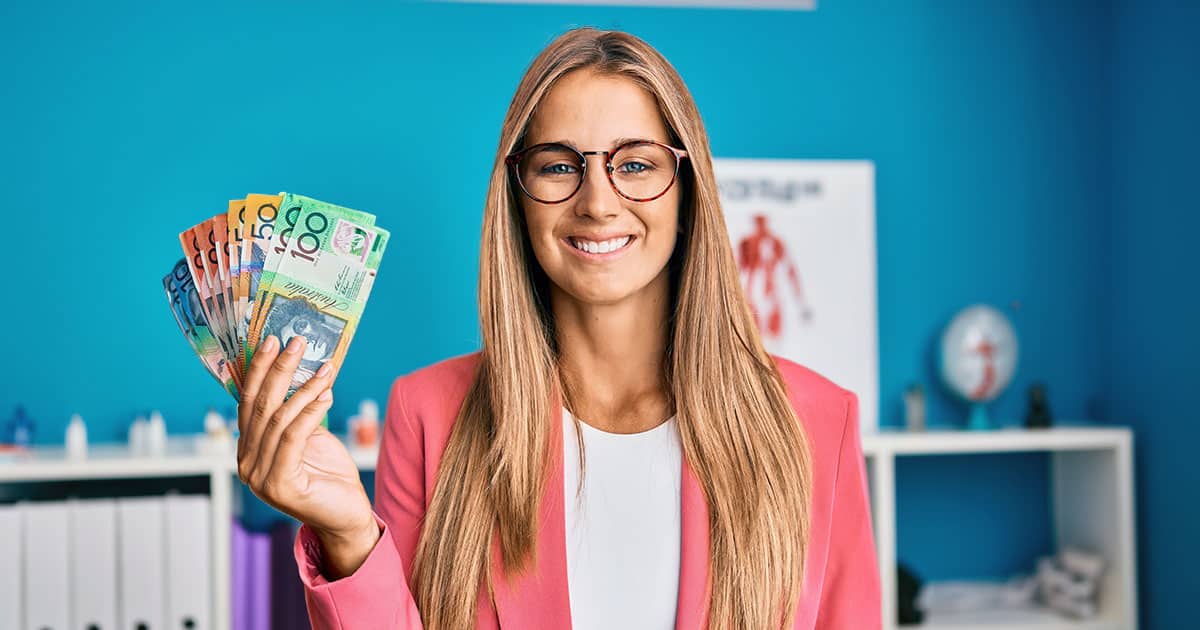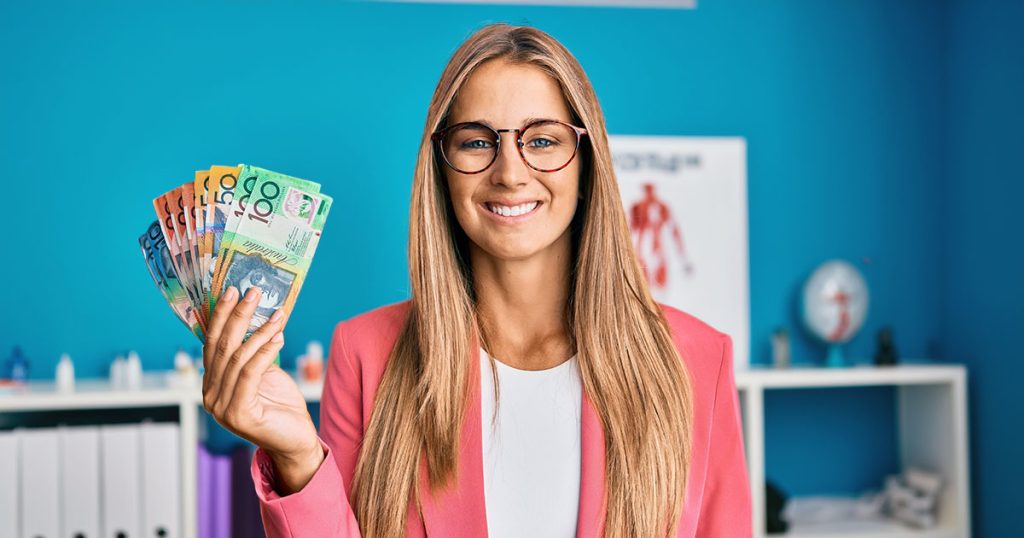 Clinical Nurse Consultants in Australia earn an average salary of $128,802, with figures varying by state and territory. In 2024, salaries range from an average minimum of $118,693 to a maximum of $138,910. The Northern Territory offers the highest average pay at $144,733, while Tasmania offers the lowest at $104,151.
Table 1. Award pay for clinical nurse consultants in 2024
| State/Territory | Minimum | Maximum | Average |
| --- | --- | --- | --- |
| New South Wales | $123,032 | $138,111 | $130,572 |
| Victoria | $108,333 | $149,387 | $128,860 |
| Queensland | $128,701 | $139,732 | $134,217 |
| Western Australia | $117,851 | $129,144 | $123,498 |
| South Australia | $121,537 | $133,758 | $127,648 |
| Tasmania | $96,967 | $111,334 | $104,151 |
| ACT | $115,743 | $130,846 | $123,295 |
| Northern Territory | $141,168 | $148,298 | $144,733 |
| Australia | $118,693 | $138,910 | $128,802 |
Updated: 18 November 2023. Averages for Australia are weighted by state populations. Source: Enterprise agreements or official state pay notifications for each state and territory.
CNCs see a substantial salary progression compared to general nurses. While entry-level RNs earn between $67,759 and $80,342 depending on the state, by their fifth year, average RN salaries range from $82,109 and $95,469. CNC earnings are significantly higher across the board.
Related: Highest Paid Nurses in Australia | Master of Nursing Salary
6 Types of Nurses in Australia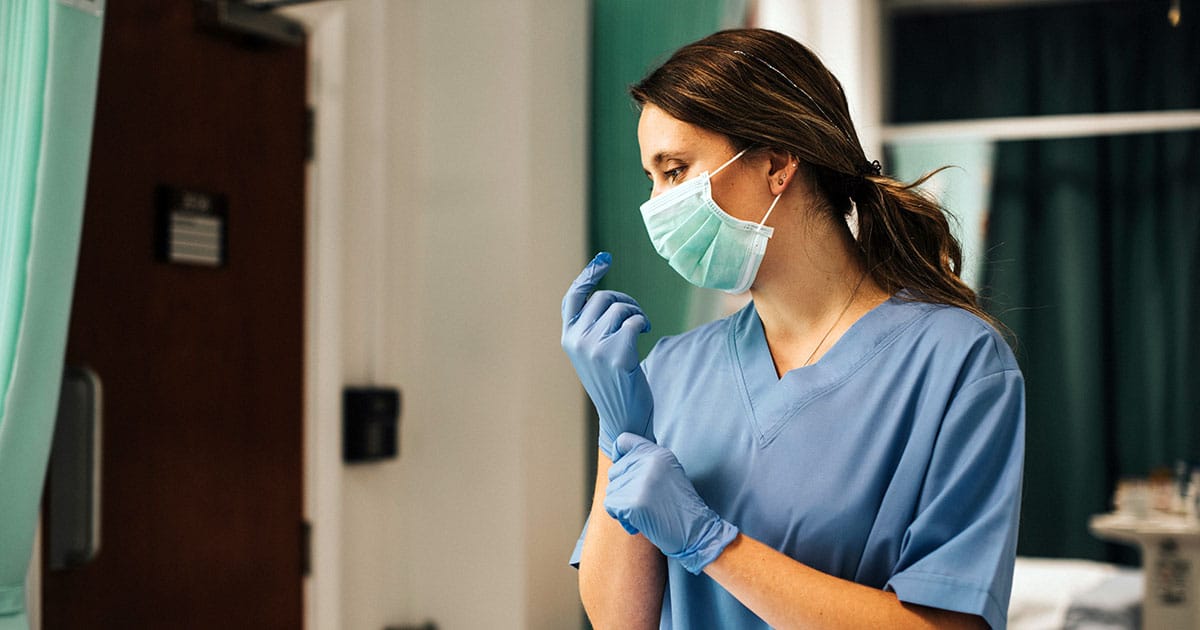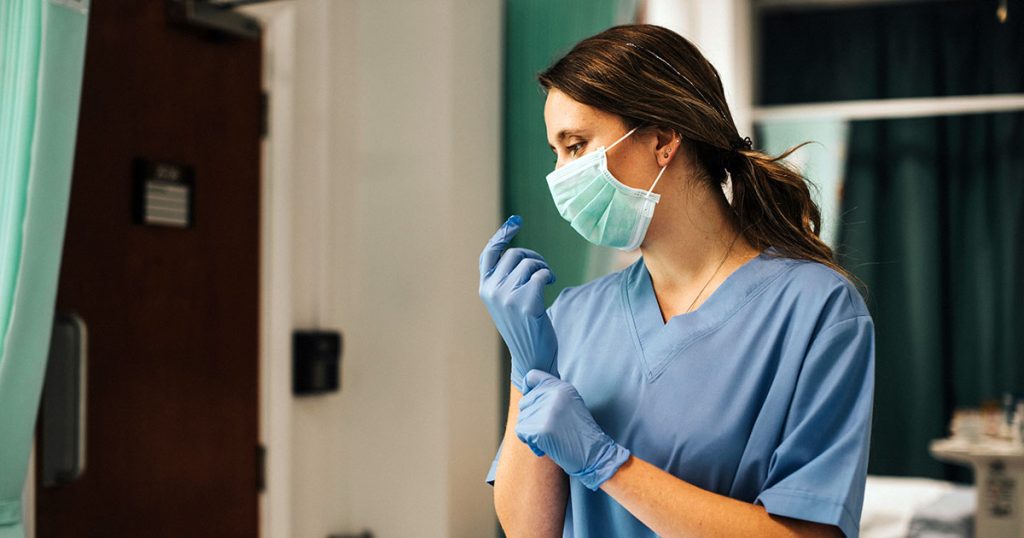 To better understand what a clinical nurse consultant is, let's explore the jobs of six major groups of nurses, including consultants. Each type of nurse has a distinct purpose in Australia's healthcare system.
1. Registered nurse
Registered nurses constitute the majority of the nursing workforce. They are degree-qualified health professionals who directly care for patients, handling tasks such as administering medications, monitoring patient conditions, creating care plans, and providing emotional support.
The difference between a nurse and a nurse consultant is that a nurse focuses on routine, hands-on patient care. While nurses specialise and work autonomously in many capacities, a regular RN typically operates under the guidance of a CNC or other senior nurse.
Specialisation guides: anaesthesia, critical care, emergency, mental health, perioperative.
2. Clinical nurse specialist
Clinical nurse specialist is an advanced practice nurse, usually with specialised expertise and relevant postgraduate qualifications. They are known as 'clinical nurses' in Queensland and South Australia, and as 'RN Level 2' in Western Australia and ACT. They provide expert advice, mentor staff, lead quality improvement initiatives, and directly care for patients in their specialty area.
A CNS role is often a stepping stone to becoming a CNC. While a CNS focuses on specialised care and mentoring within their field, a nurse consultant typically has a wider scope, involving strategic guidance and policy development.
3. Clinical nurse educator
Clinical Nurse Educators combine clinical expertise with teaching, focusing on preparing and mentoring the next generation of nurses. Their role involves developing and delivering educational programs, overseeing clinical practices, evaluating learning outcomes, and staying abreast of advancements in healthcare and educational methods.
A CNE is generally considered at the same level as a CNC, often commanding the same or similar pay but in a different line of work. Educators focus on education, curriculum development, and training within academic or clinical settings. In constrast, education and training is usually a relatively minor aspect of clinical consultancy work.
4. Clinical nurse consultant
Clinical nurse consultants are advanced practice nurses who specialise in specific areas and provide leadership. The role requires more extensive experience and/or advanced education compared to clinical nurse specialist, a position achievable early in a nursing career.
While nurse managers focus on administration, CNCs concentrate on hands-on guidance and use of expertise. Their role also differs from nurse practitioners, who often work as relatively independent medical professionals.
5. Nurse unit manager
A nurse unit manager broadly oversees a nursing unit in a healthcare facility. Some of the duties are to manage nursing staff, oversee patient care, handle budgets, implement policies, and ensure healthcare regulations are followed.
Unit managers are typically at a comparable or higher pay grade compared to CNCs. Their role centres on administration and operational management. They are experienced nurses, usually with well developed administration skills.
6. Nurse practioner
A nurse practitioner is an experienced nurse who has completed a Master of Nursing Practice or equivalent. They are recognised for their high level of clinical independence. NPs diagnose and manage health conditions, prescribe medications, and lead specialised care.
NPs are generally at a higher pay grade than CNCs due to their extensive clinical role, similar to that of a general practitioner. They focus on direct patient diagnosis and treatment, with a reduced emphasis on coordinating and leading RNs compared to CNCs.
How Do I Become a Nurse Consultant?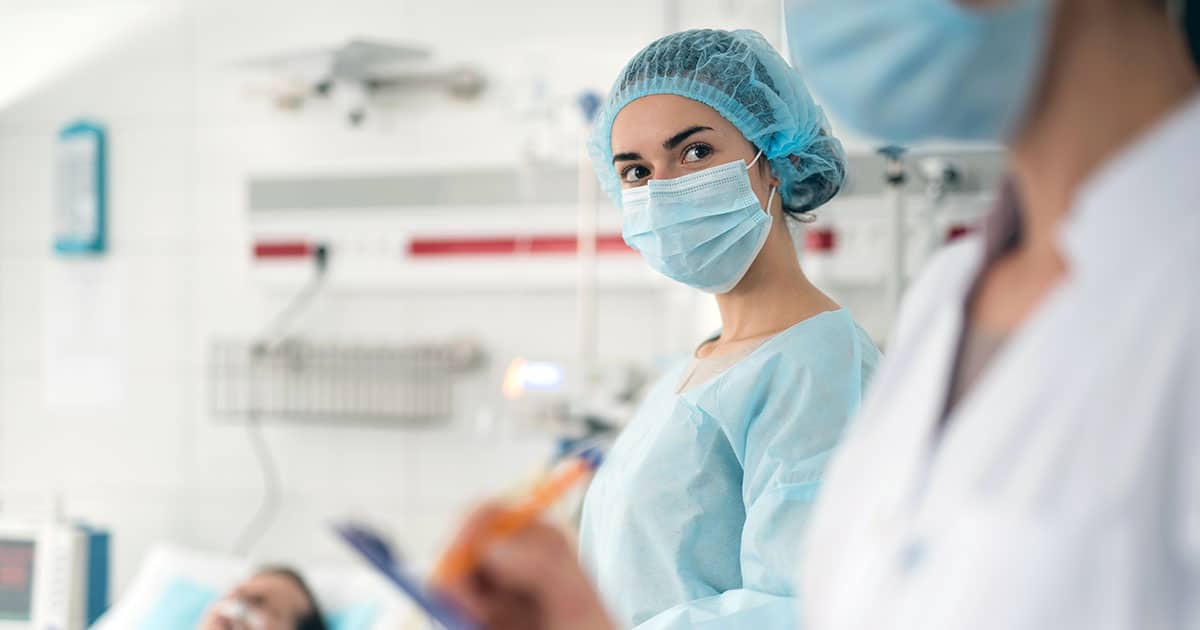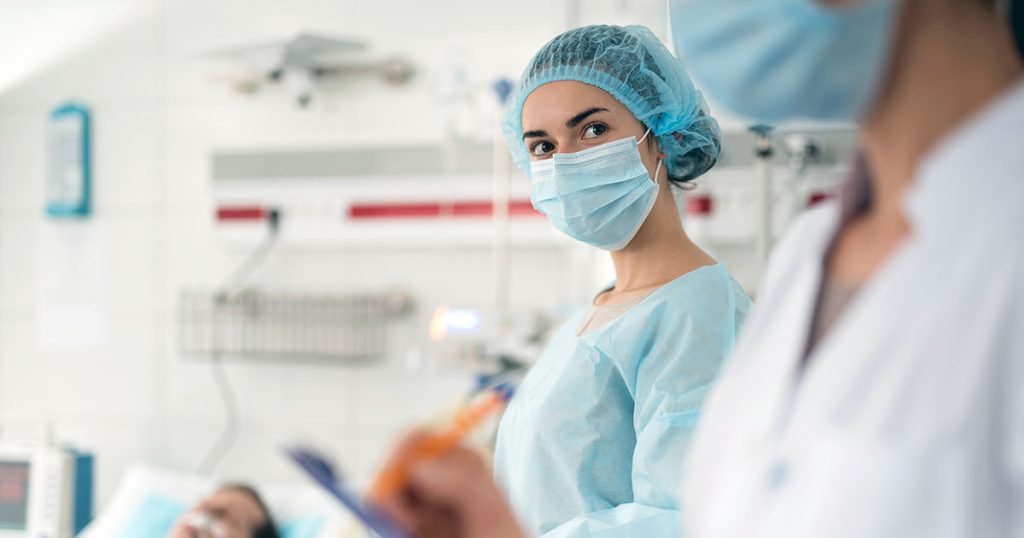 To become a Clinical Nurse Consultant in Australia, you must first be a registered nurse with extensive experience. When you feel you are ready, you can start applying for clinical nurse consultant jobs. This high-paying senior role demands a combination of advanced practice nursing expertise and leadership.
Candidates for this role generally have advanced nursing qualifications, such as a graduate certificate, graduate diploma, or master's degree. So, to become a CNC, you would normally need to demonstrate:
Extensive experience in the field associated with the position you are applying for;
Postgraduate nursing qualifications and/or other professional development in nursing; and
Leadership ability, including supervisory experience and good communication skills.
Each position may have its unique requirements, but the emphasis is always on competence and a proven track record in clinical nursing. In New South Wales, a minimum of five years of post-registration experience is stipulated. You need to be ready for the demands of the job and able to demonstrate your abilities.
Related: Postgraduate Nursing Courses Online