Explore the journey and rewards of becoming an emergency room (ER) nurse in Australia.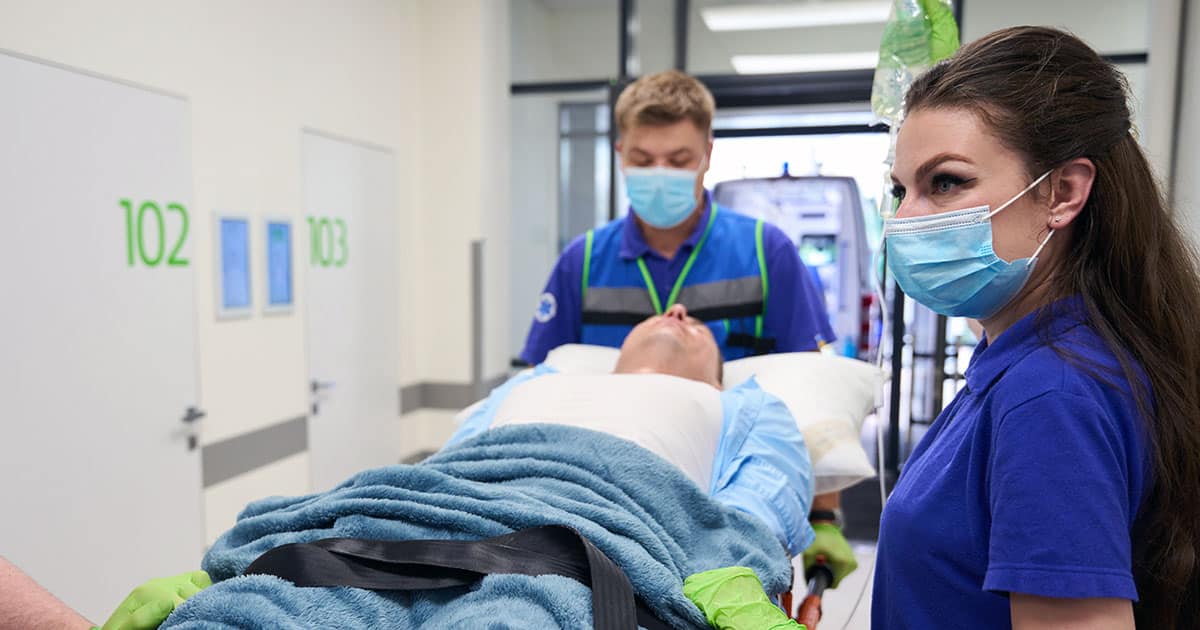 Overview
To become an emergency nurse in Australia, you must first qualify as a Registered Nurse (RN). Graduates often find entry-level positions in emergency departments, where they can develop specialised skills in emergency care through hands-on experience.
Emergency room nurses quickly assess, triage, and treat patients facing urgent and life-threatening conditions. They are often the first point of contact for patients and families during crises. Working efficiently under pressure is a key aspect of the role.
Professional development is crucial for ER nurses. Additional certifications, such as a Graduate Certificate in Emergency Nursing, will enhance your clinical skills. Postgraduate qualifications also open doors to leadership roles within emergency medicine and the broader healthcare sector.
Steps to Becoming an Emergency Nurse
To start a career as an ER nurse in Australia, obtain foundational nursing qualifications. Nurses typically enter the field through emergency department roles, progressing to further education to advance to senior, specialist, or managerial positions. Follow this step-by-step guide to become an emergency room nurse in Australia.
1. Qualify as a registered nurse
Complete a Bachelor of Nursing, approved by the Australian Nursing and Midwifery Accreditation Council (ANMAC).
If you hold a different degree, you may need to complete a Master of Nursing Practice.
Apply to the Nursing and Midwifery Board of Australia (NMBA) to practice as a registered nurse.
Related: Online Nursing Degrees
2. Gain emergency room (ER) experience
Secure employment in emergency rooms to build practical skills. New graduate programs often place nurses in high-paced clinical areas, providing an optimal starting point.
Seek mentorship and guidance from senior medical staff to handle the fast-paced environment.
3. Specialise in emergency care skills
Participate in specialised training for urgent care scenarios including trauma management, triage processes, and critical paediatric care.
Accumulate practical experience in different acute care situations to enhance your clinical judgment and skills.
4. Commit to professional development
Meet the NMBA's continuing professional development (CPD) requirements with a focus on ER nurse skills and knowledge.
Regularly attend training and workshops to stay updated with the latest emergency care techniques.
Related: Nursing Certification Courses
5. Advance your qualifications
After some experience in the ED, do further studies such as a Graduate Certificate in Emergency Nursing. This will refine your skills and increase your job prospects.
Further studies may also lead to a Graduate Diploma or a Master's Degree with a focus on emergency room nursing.
Related: Graduate Certificates in Nursing | Postgraduate Nursing Courses
6. Aim for specialised roles
Related: Highest Paid Nurses in Australia (Ranked)
7. Continue your professional advancement (optional)
Consider further education in specific emergency nursing areas like toxicology or clinical leadership to gain expertise in the field.
Engage in research or teaching to help shape the future of emergency nursing practice and education.
The role of Nurse Practitioner specialising in Emergency and Critical Care is available with extensive experience and a master's degree.
Related: Masters of Nursing Online in Australia
These steps highlight that you can work as an ER nurse soon after graduating from nursing school. However, you can create further opportunities and grow a career in this field through a combination of specialised training, continuous professional development, and advanced qualifications.
What an Emergency Nurse Does in Australia
The role of an emergency nurse is to rapidly assess and respond to life-threatening situations in emergency rooms and other dynamic environments. They use clinical skills to stabilise patients, dispense urgent medications, and perform resuscitation if necessary. Their training enables them to manage a diverse range of medical emergencies, from minor injuries to acute illnesses.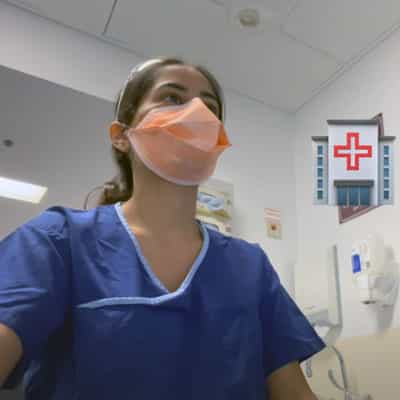 Pawan Sandhu
As a triage nurse in Sydney, I basically do an initial assessment, ask the patient what brings them to the hospital, evaluate their symptoms, and ask them relevant questions. Based on that initial assessment, I give them a category between one and five, which decides how urgent the care needs to be depending on how critical the patient is. Sometimes after triaging a patient, if we don't have enough beds, we have to sit them in the waiting room until a bed is available, and this is usually done for non-acute patients.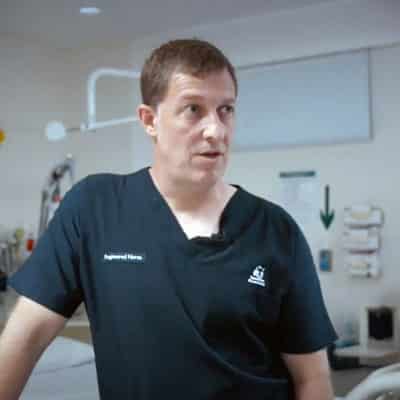 Edward Davis
It is really hard work, but I love emergency at the Launceston General Hospital—the fact that you come to work and every day is very different. At times sore fingers, broken arms, heart attacks, major surgery—we provide frontline care and we do it very quickly. You can do almost anything; you could become a surgical nurse, a rehabilitation nurse, a community nurse... it's a career where you really can go anywhere.
ER nursing differs from other nursing fields by requiring quick decision-making and a broad scope of practice to address urgent health issues. The field provides an excellent training ground for new nurses, with the challenge to apply a wide range of clinical skills and medical knowledge. It fosters adaptability and resilience, qualities essential for nursing professionals in any specialty.
Emergency nursing and critical care overlap in training due to shared skills in patient assessment and stabilisation. This shared foundation prepares nurses for urgent interventions. Each specialty then focuses on its specific care environment and patient needs, with critical care nurses doing sustained, intensive monitoring and support for those with life-threatening conditions.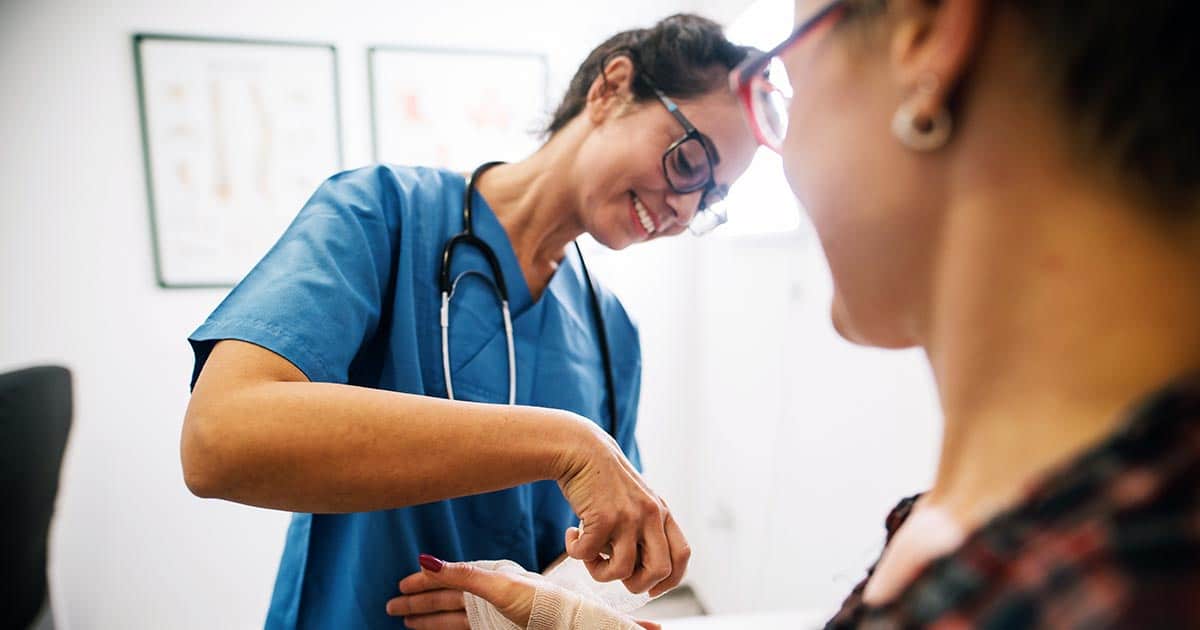 Emergency Room (ER) nurses in Australia earn an average of $86,861 per year, or about $43.81 per hour. Entry-level roles start at $72,118 annually. With experience, you can earn up to $107,382 per year. ER nurses generally do not receive special pay allowances simply for working within the emergency department.
Contrary to the assumption that emergency nursing, with its critical care demands, pays more, these figures are in line with the average pay for registered nurses. Salary increases are more linked to experience and advancement into specialised roles like clinical nurse, rather than the field of nursing.
Emergency nurses often have a younger age demographic, which may contribute to slightly low average salaries within emergency departments. However, ER nurses also tend to benefit from shift work allowances, which compensate for the irregular hours that are part and parcel of the job.
Related: Benefits of a Graduate Certificate in Nursing | Masters in Nursing Salary