If you want to know the benefits to online classes, here are the top seven. Good online courses exploit these fundamental advantages. Students are able to enjoy studying online on their terms.
1. Study Anywhere You Want To
For many people, the number one advantage of online classes is getting to choose where you study. You can get creative here but, let's face it, a desk or the lounge are the most likely places to get some serious study done.
Personally, I prefer reclining on a chaise lounge, with all the roominess and comfort you could ask for. I know other people who prefer to sit at a desk, either at home or in an office at work.
You can study at these same places if you are taking a traditional face-to-face course. But you'll also have to spend time in the classroom. You'll be sitting a non-comfy chair for an hour or more at a time — no flexibility there. And the class could be noisy and full of distractions.
If you want physical comfort and the ideal atmosphere, online classes are the way to go. The place you study is a place you choose for yourself.
2. Escape the Limitations of Physical Travel
Online classes mean literally not travelling at all. That's the second key advantage.
You can be browsing through social media for fun one moment and, within a second, switch to your online education portal. Everything you need to study online is contained right there in your internet-connected device. There is literally no need to move.
Compare that to the alternative of having to physically get to classes. Start the timer from when you prepare for travel, which could involve showering and changing clothes. And you're not done until you're back inside your home or office. Total time consists of:
preparing for the class in terms of dress and physical presentation
commuting to the university, college, institute or school, whether by public transport, private vehicle, cycling, walking, etc
getting to the actual classroom before it begins, including across-campus walk, stairs, lifts, etc
waiting for the class to start since you arrived early
actual teaching and learning
return travel, which might include waiting for a bus or to be collected.
Physically getting to and from classes is a time-consuming business. And it's also limiting. Your only study options are at places near to where you live or work.
In contrast, online learning allows you to easily study with education providers from all over the globe. Your "travel range" expands from your town and city to countries far away. Wherever classes are hosted, you can be there in a virtual sense in a matter of moments.
3. A Fully Flexible Weekly Schedule
The theme of studying on your terms continues with the third advantage on our list. A fully flexible weekly schedule is yours when you take online classes.
Course instructors are very aware that most people doing online courses want flexibility. Often, adult students work full-time and may even have family responsibilities on top of that. Instructors accommodate time management wishes by, essentially, allowing students to study at whatever times they choose.
Recorded lectures, self-paced lessons and text-based communication all allow students to fit study into their weekly schedule. Rarely are you required to be online on at a specific time. Instead, you can squeeze study into the best times of the day for you, which could be first thing in the morning, at lunchtime, or late at night.
4. Choose the Perfect Online Course
Online learning has the key advantage that you don't have to live close to the course provider. In fact, you can live a long, long away from the university, college or training organisation. You have incredible program choice.
The decision-making process may be harder but the end result may be much better. When you're tied to a location, or don't want to move, studying in person means you're stuck with local education providers. You may have little to no choice when it comes to selecting a course in your preferred field.
Compare that with online learning, where the program menu is almost unlimited. You could find a much cheaper version of the local offering, or a course that is shorter, higher quality or which better meets your career goals. You can search for the perfect online course instead of having to settle and compromise your education.
5. Study as a Working Professional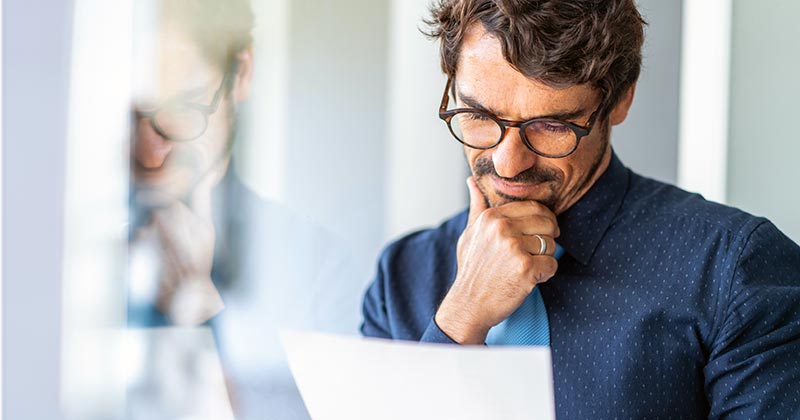 Online learning makes study practical for working professionals who can't afford to take significant time off. The result is that they can continue to earn a full income and progress their career while also obtaining educational qualifications.
A high percentage of online learners are professionals who use technology to study part-time while working full-time. If it weren't for online courses, a degree or other qualification would be too difficult and costly to obtain.
For someone working full-time, attending classes in person would be a huge inconvenience. To make study manageable, you'd have to limit the number of subjects. Realistically, you might only do two to four subjects per year, meaning a master's degree could take several years. The only practical way to reduce the timeframe might be to periodically cut back on working hours, especially around exam time.
By contrast, accelerated online programs routinely allow work professionals to earn an MBA or similar degree in 2 years without time away from work. The typical study pattern is to do one subject at a time, with each completed over a 6-7 week study period and no final exams. That allows a 12-subject program to be finished over 24 months part-time without any dramas.
6. Online Learning is Cheaper
Another of the advantages of online classes is price. Generally, an online course can be delivered more cheaply than a similar course taught at a campus.
We have to admit that the cost advantage is smaller than you might expect for a given level of instruction quality. Online students benefit from having a small virtual classroom, plenty of instructor attention, and thoughtful grading and feedback. Providing these services costs about the same for online learning as in-person classes.
But there are savings nonetheless. Not having to provide a physical classroom facility allows educational institutions to save on property and maintenance and therefore reduce fees. There's also the potential to scale up certain parts of a course, such as recorded video lectures, by catering to large numbers of students at once.
You'll generally find that online degrees tend to be around the mid to low range in terms of tuition fees. The premium degrees tend to be delivered exclusively in a traditional classroom environment.
7. Take Time Off When You Need To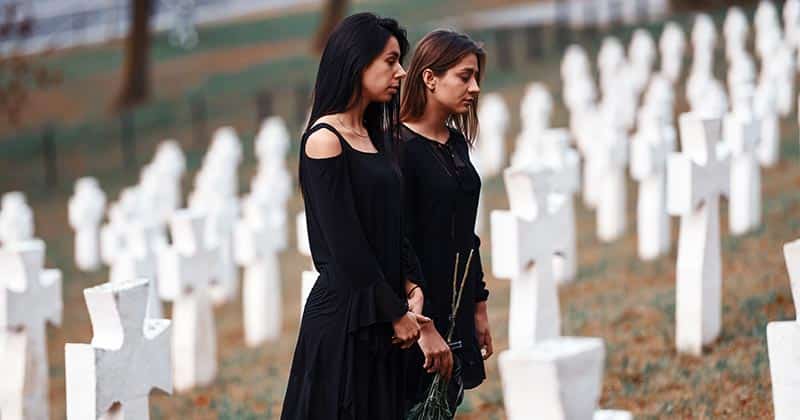 You never know what life may bring. Unexpected events can demand that you take a break from studying. With online learning, stopping and starting courses is generally easier and less costly.
As an example, university and college campus classes are organized into terms (or semesters). Usually, there are three main ones. If something goes wrong at any stage, that could affect multiple subjects. A sudden illness around exam time could be disastrous and have you withdrawing from up to five units.
By contrast, online students may only be taking one or two subjects at a time. Online university programs are often structured to have several study periods annually. You could take a month off and just delay the completion of one or two subjects.
Highly stressful events that you're at risk of experiencing in the early stages of your adult life include: personal injury or illness, separation from a partner, the death of a loved one, marriage and being fired from a job (Source: Pain Doctor).
It's also quite common to experience anxiety, depression or other mental health issues when you're a student and trying to sort your life out. Online classes allow you to manage your study workload and easily take a break as needed. And not having to appear in an online class in person might allow you to struggle through despite background stressors.
Further reading on the advantages of online learning
For more discussion on the benefits of online learning, see this excellent article by Clare McLoghlin from the Learning Lab. She explains why "online learning is good" and why more students are taking up the online study option each year.