So, you've completed your undergraduate degree and are now wondering what to do next. A postgraduate diploma could be the perfect option for you. But what is a postgraduate diploma anyway?
A postgraduate diploma is a qualification students may receive after effectively completing one year of a master's degree. The course is usually embedded within a master's program. Students may only be required to complete eight subjects, compared to four subjects for a postgraduate certificate and 12-16 subjects for a masters.
This article will provide key information about the postgraduate diploma, including what it's for, benefits and disadvantages, what it's equivalent to academically, and whether or not a PG Diploma is worth it.
What Is a Postgraduate Diploma?
Also known as a graduate diploma in countries such as Australia, Canada, India, Ireland, Singapore and the UK, a postgraduate diploma is a higher education qualification that can be taken after completing an undergraduate degree. The course usually takes one year of full-time study, or two years if you are studying part-time.
Postgraduate diplomas are available in various subjects, from business and management to engineering, psychology, and healthcare. Essentially, any fields where masters degrees are available also offer postgraduate diplomas. One of the most common reasons for seeking this postgraduate qualification is to improve your career prospects and earning potential.
Sometimes, postgraduate diploma students are aiming for a standalone qualification. However, in other cases, the longer term goal is to 'top up' the post graduate diploma to a master's degree with additional study.
What Are the Benefits of a Postgraduate Diploma?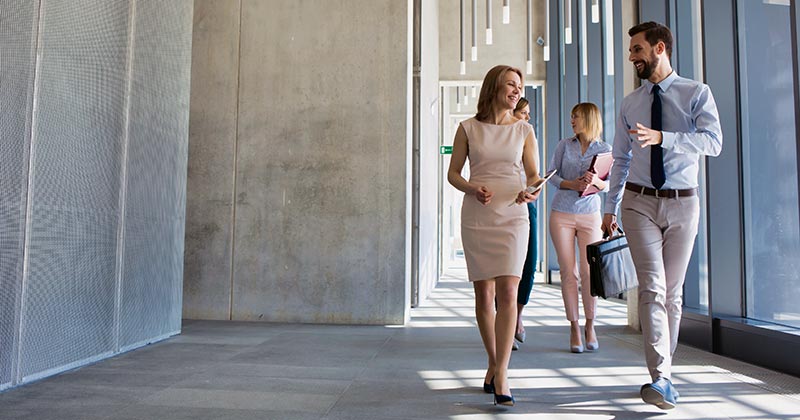 Many people look to postgraduate study for many reasons. Here are some of the most notable benefits and advantages of taking a postgraduate diploma.
Time and cost-effectiveness
One of the main advantages of postgraduate diploma programs is that they can be completed in a shorter amount of time than master's degree programs. This means the course is cheaper and less time-consuming, making it more achievable for many people.
Most post graduate diplomas can be completed in one year of full-time study or two years if you are studying part-time. Masters degrees, on the other hand, take anywhere from 33% to 50% longer.
Flexibility
Another advantage of a post graduate diploma is that they are often more flexible than other higher education qualifications. This means they can be tailored to your specific needs and interests.
For example, instead of completing a long masters degree, you can select only the subjects from the master's program that you're actually interested in.
Many institutions also offer the option to study online. This flexibility makes postgraduate diplomas an attractive option for people already in full-time employment, as they can often be completed around work commitments.
Improved career prospects
Suppose you're looking for a career change or want to move up the ladder within your current organization, especially in business and management. In that case, a postgraduate qualification could give you the edge over other candidates.
In many cases, having a post graduate diploma can improve your job prospects and earning potential. It also demonstrates to potential employers that you are willing to invest in your development.
Specialized knowledge
Another benefit of these postgraduate courses is that they allow you to develop specialist knowledge in your chosen field. For example, if you want to work in psychology, taking a Graduate Diploma in Psychology online will give you the skills and knowledge you need to pursue this career.
This specialized knowledge can be extremely valuable, both in terms of your career prospects and your future earnings.
Disadvantages of the Qualification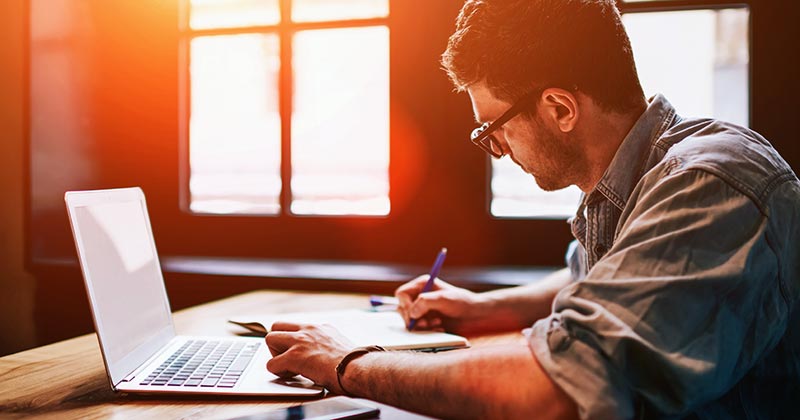 Of course, like all qualifications, there are also some disadvantages to studying for a postgraduate diploma.
It's not a masters degree
One potential disadvantage of a postgraduate diploma is that it is not the same as a masters degree. Although the two postgraduate qualifications are similar, as an abbreviated masters degree, the postgraduate diploma is generally considered slightly lower in status.
The lower regard may be important to you if you're looking to study for a PhD or if you want to work in a highly competitive field. While having a masters degree is often optional, in some cases it can be a prerequisite or the standard qualification to hold.
It's not always necessary
Another potential disadvantage is that a postgraduate diploma may be unnecessary depending on your career goals. For example, suppose you want to work in a field where experience is more important than qualifications, such as teaching or social work. In that case, a postgraduate courses may be superfluous.
It's important to consider whether a post graduate diploma is right for you and your career before you commit to studying for one.
No guarantee of success
Although postgraduate diploma programmes can give you an edge in the job market, there are no guarantees of success. Ultimately, it is up to you to make the most of your qualification and use it to further your career.
How It Differs from an Undergraduate Degree
An undergraduate degree, also known as a bachelor's degree, is your first step into higher education. It usually takes three or four years to complete, depending on the country you're studying in.
A postgraduate diploma, on the other hand, is a qualification you can take after you've completed a bachelor degree.
While a bachelors degree gives you a general overview of your chosen subject, postgraduate courses allow you to specialize in a particular area. For example, if you have studied psychology at the undergraduate level, you could take a PG Diploma in Clinical Psychology.
Difference Compared to a Postgraduate Certificate
In general, postgraduate diplomas are longer and more advanced than postgraduate certificates. They usually contain more subjects and may cover more complex material. While a graduate certificate course may cover only the introductory parts of a master's degree, the graduate diploma gets into the meat of the program.
While they're a respected and useful qualification, postgraduate certificates are typically short. They can be taken as standalone or as part of a larger qualification, such as a postgraduate diploma. For example, you might take a graduate certificate in marketing as part of your PG Diploma in Business.
Apart from the length and level of difficulty, another key difference between postgraduate diploma programs and a certificate is that a postgraduate diploma may be required for certain jobs. For example, a Graduate Diploma in Mental Health Nursing qualifies you to be a mental health nurse in Australia whereas a graduate certificate does not.
What's Equivalent to a Postgraduate Diploma?
A postgraduate diploma sits below the level of a master's degree, making it equivalent to a postgraduate certificate or an honours degree. You can think of the course as an abbreviated master's, with not all subjects completed. Graduates have studied at a master's level but with insufficient coursework and/or research to be considered masters in their discipline.
In the Australian Qualifications Framework, a graduate diploma is at Level 8. This places a postgraduate diploma alongside a bachelor with honours degree and a graduate certificate. Below the graduate diploma, at Level 7, is a bachelor's degree. Above the graduate diploma, at Level 9, is a master's degree.
Is a Postgraduate Diploma Worth It?
This is a difficult question to answer as it depends on your circumstances. While we can't decide for you, here are some factors you should consider when making your decision.
Your career goals
One of the most important things to consider is your career goals. A postgraduate diploma may be unnecessary if you want to work in a field where experience is more important than qualifications.
On the other hand, if you want to work in a highly competitive field or pursue further study, a PG Diploma could give you the edge you need. You also have the option to exit with this postgraduate qualification or continue studying for a masters degree depending on how you're going with your studies.
Your financial situation
While postgraduate diplomas are typically cheaper than master's degrees, at half to two-thirds of the cost, they're still not free. You will need to consider whether you can afford the tuition fees and any relocation or living costs before deciding.
Your level of commitment
Like all postgraduate studies, postgraduate diploma programs require a significant commitment of time and effort. Postgraduate diploma students need to be committed to their studies, have a long-term goal in mind and be able to put in the required study time each week.
With all of this in mind, we hope you now understand postgraduate diplomas better. If you think a PG Diploma is right for you, the next step is to start researching your options.
Most types of postgraduate diplomas are available online, so you have plenty of choices regarding institutions and courses. Whatever you decide, we wish you the best of luck in your studies!