A graduate certificate is one-third the length of a master's program and one-sixth of a bachelor's. But the university qualification is equivalent to a degree in some ways.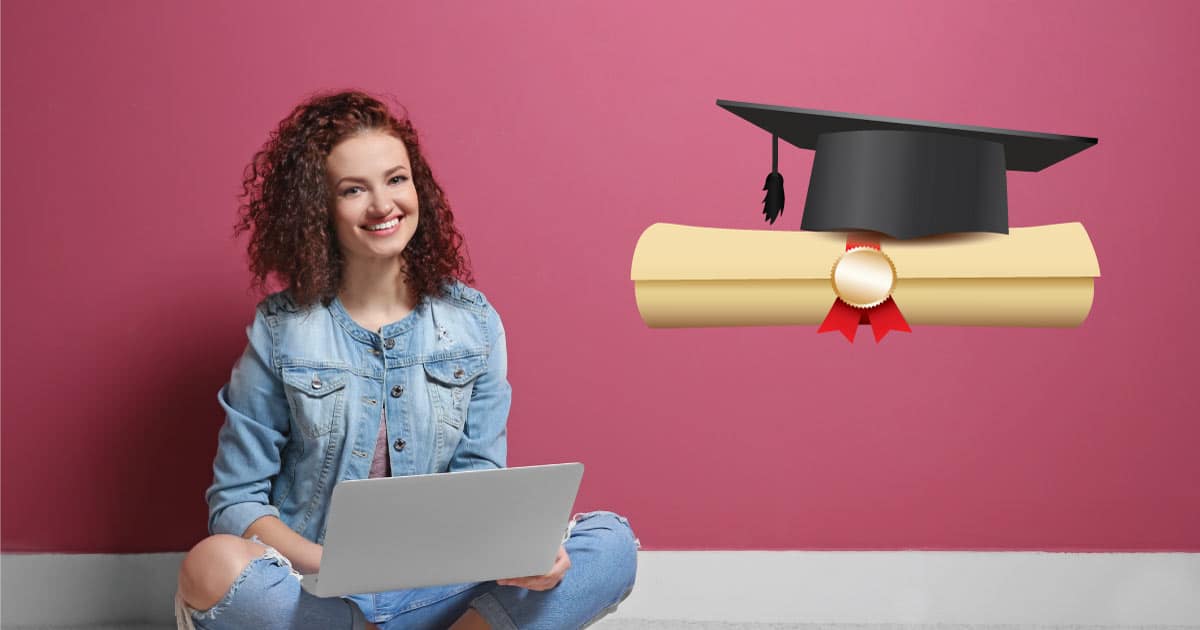 If you're considering doing a graduate certificate, you may be asking yourself if it's worth the effort. In particular, is a graduate certificate similar to a masters degree or will it have lower status on a resume and in a job interview? Is it as good as or better than a bachelor degree?
The quick answer is that a graduate certificate is similar to a degree. It's a short course by university standards, so doesn't carry the same weight as a degree. However, the higher education qualification is highly respected and, in many cases, worth it.
Graduate certificate studies are close to master's level and usually form part of a master's program. The grad cert is just a shorter, sometimes introductory version. Entry requirements are similar to a master's, though an undergraduate degree may not be essential. A couple of factors can skyrocket the value of this abbreviated course: recency and relevance.
While this may be seen as a pro or a con, nearly all graduate certificate courses in Australia consist of just four subjects. That makes this type of course short by Australian university standards.
Typical lengths of university courses in Australia
| Qualification | Number of Subjects | Years of Full-Time Study |
| --- | --- | --- |
| Bachelor Degree | 24 | 3 |
| Bachelor (Honours) | 8 | 1 |
| Graduate Certificate | 4 | 0.5 |
| Graduate Diploma | 8 | 1 |
| Masters Degree | 12 | 1.5 |
You can complete a grad cert in just one semester of full-time study. For online courses, most students are working professionals who, with part-time study, finish in just 8 months.
At one-third of a master's degree, graduate certificates may be considered niche or introductory courses. They're not comprehensive programs to qualify you for a profession. However, they do deliver the offsetting advantages of taking far less time and money.
Here's a list of popular study fields you can choose in online postgraduate programs with Australian universities. These are high-level categories, with even more detailed levels of specialisation available. Often, you can also tailor your program of study by choosing electives.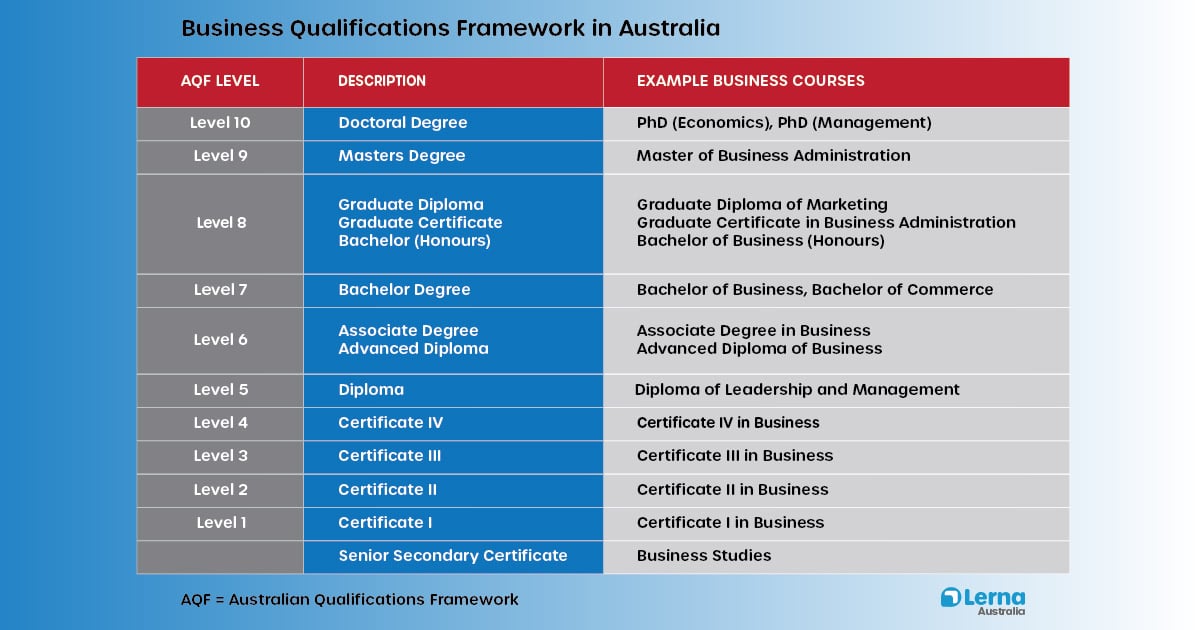 You have to respect anyone who is awarded a grad cert. That's according to the official classification of accredited education and training qualifications in Australia.
A graduate certificate from an Australian university is at Level 8 in the AQF. That places it above Level 7, which is a bachelor's degree. It is equivalent to Bachelor (Honours) and a graduate diploma. Above it are only a master's (Level 9) and doctorate (Level 10).
The high rating is unsurprising because a graduate certificate is a postgraduate tertiary qualification. It is a course that people do after already earning a bachelor degree or, in some cases, after acquiring equivalent professional experience. By comparison, diplomas and advanced diplomas sit at lower positions of levels 5 and 6 respectively.
The high classification means that, especially with strong grades, having one makes it easy to be admitted to other postgraduate programs. A Graduate Certificate will qualify you for related graduate diplomas and masters degrees. You may also receive partial or full credit for prior learning, reducing the length of the other postgraduate courses.
Graduate certificates and graduate diplomas are similar apart from length. They're both postgraduate qualifications that boost career prospects and job opportunities. They're both at level 8 in the Australian qualifications system. Both are also usually embedded components of master's programs.
The key difference is the number of units required to earn the qualification: 4 vs 8 subjects respectively.
A Graduate Diploma is a longer course of study that almost always requires a bachelor's degree for admission. For online courses, 16 months of part-time study is the norm.
The grad dip may be ideal for those seeking a more advanced and specialised education. Essentially, students cover all four subjects of a grad cert course and then do another four subjects on top of that. It's a bigger learning investment.
You don't normally have to choose between the courses however. In most cases, you can enroll in the graduate certificate and later decide if you want to keep on studying to get a graduate diploma.
A Graduate Certificate in Business is a short program of study often focusing on a specific business discipline. To be eligible, you should have a bachelor's degree or relevant professional experience.
The course typically focuses on an area of business, such as business analytics, finance, accounting, human resources, or digital marketing. You can study online as a working professional and gain specialised knowledge.
Graduates can use their new expertise to advance their careers, with the option to pursue further education in the field... READ MORE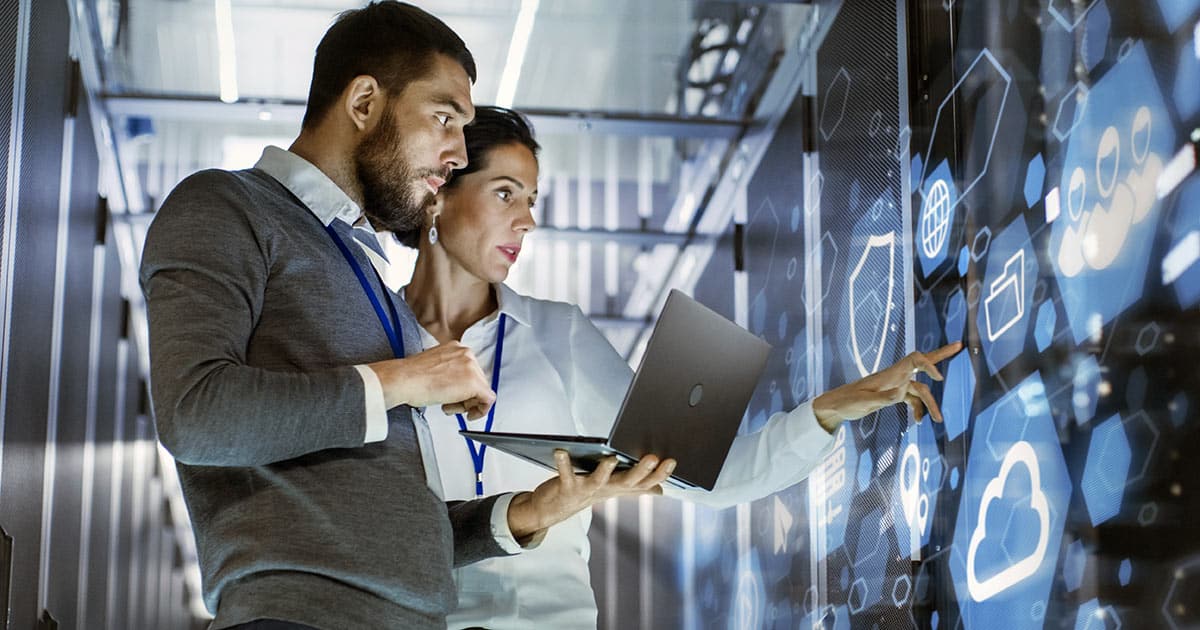 Relevance and recency increase the potential value of graduate certificates compared to university degrees, especially bachelor degrees that may have been completed years ago. By choosing the right course, a grad cert can be a smart investment in your career advancement. It will help you achieve your learning and career goals in a highly targeted way.
A Graduate Certificate qualification can be highly beneficial when it's relevant to what you're trying to achieve. The course offers a focused and targeted approach, providing you with a specific set of skills and knowledge. You can concentrate on a discipline that advances your current career goals.
The program of study should complement your existing skill set, making you more competitive in your field or a new one. You can demonstrate competence in a key area of in-demand expertise, which should impress potential employers.
Additionally, the course can serve as a pathway to further postgraduate study, such as a related Master's degree. You'll have the option to deepen your knowledge and expertise in the future by continuing a familiar study path.