Learn how to generate value from data with a Graduate Certificate in Business Analytics. You will develop technical and strategic skills to excel in business analyst roles.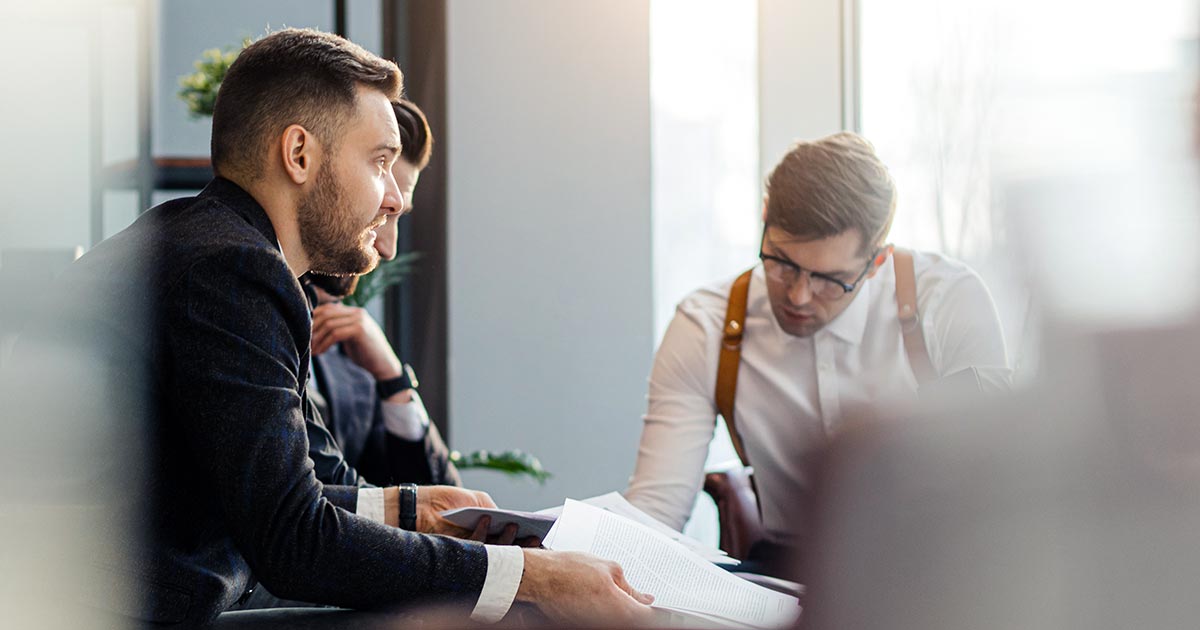 Business analysis allows companies to use data and technology to identify what happened, why, and what to do next. You can develop skills in this field with a relatively short postgraduate course.
In a flexible program consisting of four subjects, students explore methods, tools and strategies for getting powerful insights out of data. You can select a specific course and subjects to meet your learning goals. Typically, students study part-time online while working full-time.
A Graduate Certificate in Business Analytics offers the opportunity to develop essential skills in leveraging data for commercial advantage. Students learn how to effectively use and interpret data to guide decision making with analytics.
The 8-month part-time program places a strong emphasis on tackling real-world problems and building capabilities in data analysis. By mastering cutting-edge analytical tools and techniques, graduates gain a competitive edge in the job market.
Whether you have a background in business, technology, or mathematics, you can find or customise a course to achieve your learning goals. Successfully completing all four subjects also opens up a pathway for further skills development, allowing you to progress to a master's degree with advanced standing.
To advance your career in business analytics, a graduate certificate with a specialisation in this field offers high returns at low cost. The course provides quick, effective, and cost-efficient training in a high-demand skill set.
As a four-subject postgraduate program, a graduate certificate offers focused learning for professionals, allowing flexibility to build foundational knowledge or acquire specialised skills.
There is high demand for skilled business analysts and data professionals across industries. Business analytics is, therefore, a lucrative field of study and is currently rated as the 2nd-highest paying business specialisation. A postgraduate qualification in this discipline can provide a decisive advantage in job search due to its recency and relevance.
The job examples in this field include roles such as business analyst, data analyst, data analytics consultant, marketing analyst, analytics manager, and operations research analyst.
A graduate certificate is widely respected by employers as an advanced qualification, even though it may not be as comprehensive as a master's degree. It is rated at AQF Level 8, which is above a bachelor degree (Level 7).
A postgraduate course in business analytics from an Australian university is a valuable career investment with huge upside. Students develop skills in generating insights for decision-making from data, which holds undeniable value in our digital world.
These four-subject courses are available for part-time study online, making them ideal for working professionals. Enjoy the flexibility of studying at your convenience. The course duration is 8 months, with students completing a new subject every two months.
UNSW Online
Choice and flexibility are features of the Graduate Certificate in Analytics from UNSW Online. Students select from no less than 14 subjects contained in the corresponding masters program. Each of the four you choose can be completed part-time over 7 weeks. Without taking time off work, you can still finish this course in under 8 months. Subjects include: introductory data analysis, marketing analytics, social media, managing customer analytics, big data management, and data visualisation and communication. The course is open to graduates (any degree) and professionals with 3+ years of experience.
RMIT Online
RMIT Online's Graduate Certificate in Business Analytics packs in the training you need to make a strong start in this discipline. The 100% online course consists of 3 core subjects and one elective. All students study Business Analytics, Predictive and Prescriptive Analytics, and Visualising and Communicating Insights. Electives are available on the topics of analytics strategy, consumer data, workforce analysis, supply chains, and financial analytics. You can complete the course over 8 months of part-time study. A bachelor degree (any discipline) or equivalent experience is an entry requirement.
UTS Online
The Graduate Certificate in Business Analytics will give you the foundations to become a confident analyst, regardless of your industry. This course welcomes those with a background in either IT or business, who want to gain foundational skills to diversify their career options. The four subjects will give you the skills to fill any business acumen or technical knowledge gaps. Upon completion of this course, you'll have the opportunity to enroll into the Master of Business Analytics, where you'll develop advanced technical, strategic, and interpersonal skills.
A postgraduate qualification in business analytics advantages you for almost any kind of role in this field. Employers look for applicants with a university degree, along with experience and relevant postgraduate education and training.
According to the National Skills Commission's Skills Priority List (2022), there is strong demand for "Management and Organisation Analysts" in Australia. This category includes occupations such as business analyst, change management facilitator, industry analyst, quality auditor, and skills auditor.
Business analysts and other professionals who use analytics are in demand across virtually all industries – wherever useful data exists. Potential job titles are junior business analyst, business analyst, business intelligence analyst, junior data analyst, data analyst, data analytics director, consumer analyst, human resources (HR) analyst, market analyst, and digital marketing analyst.
Business Analytics is a broad field with lots of specialist areas you can dive into. Courses vary in composition and, in some cases, you can design a custom program from a large set of electives. The study load of 4 subjects is equivalent to one semester (around 4 months) of full-time university study.
Each course has specific learning outcomes, such as database skills, proficiency in certain programming languages, and the ability to use visualisation software such as Tableau. The exact learning results depend on individual course structure. Generally, graduates should be able to:
Synthesise data and perform descriptive analytics.
Choose appropriate methods to perform predictive and prescriptive analytics.
Use data to inform business strategies and recommend solutions.
Visualise and convey business performance findings to stakeholders and decision-makers.
The role of a graduate certificate is to provide short, targeted skills development in a particular area. For more advanced studies, you can continue studying for a Master of Analytics or similar.
As a business analyst, your job involves using data to inform business decisions. This includes capturing and analysing raw data, transforming it into visual insights, and presenting findings to stakeholders.
In a practical sense, almost every job could require you to do activities such as understanding business problems, documenting processes, validating deliverables, and communicating system usage.
While heavy coding, database management, and complex data transformations may be left to data scientists and data analysts, business analysts should at least know these tasks are performed. Such knowledge allows you to assess, for example, the potential value of data sets and allocate appropriate resources to extract that value.
Entry requirements for courses vary by university. A relevant degree in business or information technology fields is generally a sufficient qualification. In some cases, any degree will suffice. Without a degree, you need to provide evidence of substantial relevant work experience.