A great business analyst has technical skills but also insights and strategies to influence decisions. Acquire analytical tools with a Masters in Business Analysis.
Over a 12-subject program, you'll explore topics such as business intelligence, data visualisation, and customer and marketing analytics. Accelerated online degrees take 2 years of part-time study and are ideal for working professionals. Complete a subject every 2 months without final exams.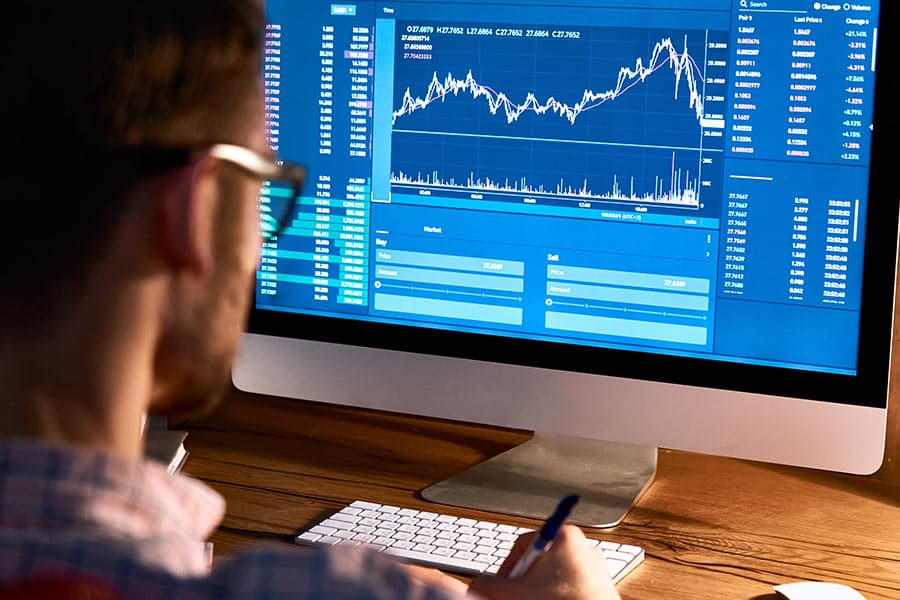 A Masters in Analytics is a versatile course that prepares you for roles at both the data-crunching and client-facing stages of the business analytics process.
Foundational data analytics training is complemented with applied problem solving and business reporting in this course. Topics include introductory data analysis, big data management, financial modelling, decision making in analytics, and business analytics and consulting.
Compete for the most sought-after jobs with the skills and credentials you gain from this 12-subject online program from Australia... READ MORE
Leave recruiters in no doubt about your capabilities by completing Master of Business Analytics online with a leading Australian university. You'll learn a combination of data wrangling skills and techniques for generating and presenting business insights. The master's program is suitable for technology experts as well as business professionals with an aptitude for analytics.
UTS Online Master of Business Analytics
In a world dominated by data, the UTS Online Master of Business Analytics positions you for career success. Delivered 100% online, this course is designed for professionals who want to build their business acumen and data skills to meet the growing industry demand. You'll upgrade your skills and knowledge in data, and learn to identify, design and facilitate data-driven solutions that influence organisational change. Informed and taught through the UTS Business School, which is AACSB accredited, you'll be learning from academics at the forefront of business analytics.
Everyone in marketing knows the important of analytics. Simple things such as understanding your customers or running an effective campaign benefit from data insights. A Masters in Marketing Analytics positions you to be one of the most in-demand professionals or managers in the industry.
Master of Analytics (Marketing) at UNSW Online
The Master of Analytics (Marketing) from UNSW is a program for marketers who want to excel at analysis. Marketing effectiveness can be greatly improved by the skilled handling of data such as campaign statistics, customer information and social media data. This 12-subject course gives you the tools to be an in-demand, high-value analyst and strategist. The program is ideal for full-time workers, with subjects delivered one at a time in 7-week teaching blocks. Topics include marketing analytics foundations, programming principles, customer analytics, social media analytics, and big data.
Combine business analysis and business management training with a specialised MBA. Master of Business Administration programs are available where a significant chunk of coursework is focused on analytics.
Students look at analytics from a manager's perspective. The aim is to understand how business analysis is done so you can create strategies to leverage data assets for the benefit of your company.
You'll still do core MBA subjects that develop business and management skills. Analytics specialisations include digital marketing and data-driven decision making... READ MORE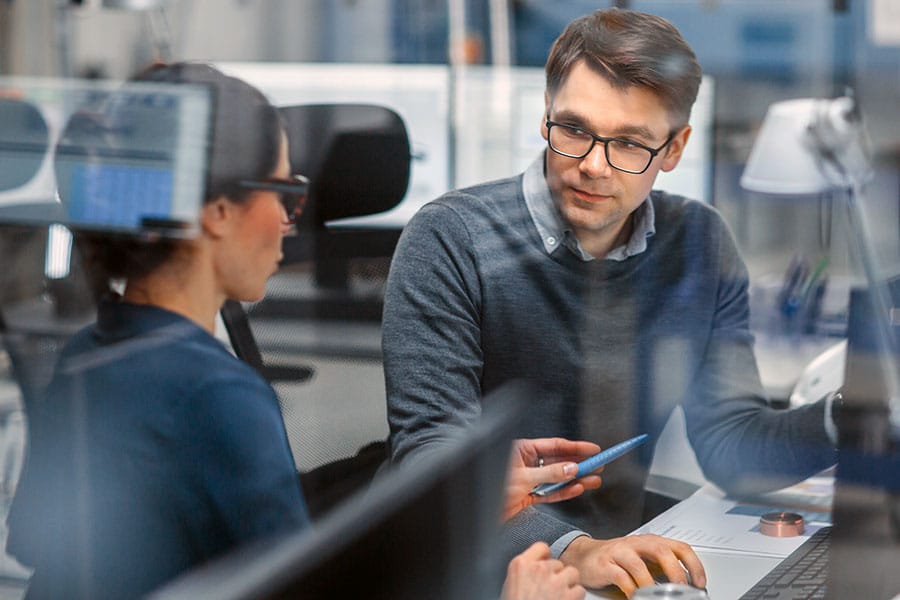 Data analysis isn't just a topic for technical experts. Decision makers and general managers increasingly need to be on top of data handling and analysis activities.
An MBA with a data management specialisation is a forward-looking program for the next generation of business leaders. You'll examine issues such as data privacy and security, analysis and decision modelling, and analytics technology.
Combining a business management education with data analytics training delivers an impressive qualification for executive roles. You'll gain the digital literacy to be a technology leader... READ MORE
If you have an information technology or computer science background and strong coding ability, a Master of Data Science degree may be your best option for working in the broader business analysis field.
Data scientists are experts at using programming and mathematical techniques to extract value out of data. Topics include data structures, data mining, advanced statistics, machine learning and artificial intelligence.
Job and salary prospects are excellent due to the high skill requirements of data science combined with growing industry demand... READ MORE
What you study in a Masters of Business Analytics depends on the program and electives you choose. The curriculum may look very different if you're into programming and data analytics versus a course orientated towards business decision-making.
The standard length of a masters degree is 12 subjects. When you study online part-time in the accelerated mode, you're able to complete a subject every two months while working full-time. Hence, the program takes 2 years part-time online.
To give you an idea of what you could study, here are example subjects from two degree programs.
UTS Master of Business Analytics
UNSW Master of Analytics (Marketing)
A Master of Business Analytics can be a quite comprehensive program that allows you to start working as a business analyst immediately. Learning outcomes include that you're able to:
source and analyse data and generate insights using the latest tools and techniques available
perform predictive analytics using methods such as linear and logistic regression
take complex information and translate it into compelling, visual data stories that influence stakeholders.
You're expected to continue with self-directed learning after graduating, to strengthen your skills in certain areas to meet work demands. But a good program will provide you with essential business analysis tools to extract insights from data.
Graduates with a Master of Business Analytics or similar degree are highly employable. Whether you favour technical roles or are most interested in business strategy and communication, a master's degree makes you highly qualified for almost any analyst job.
Where could you work? Almost anywhere. Organisations across every industry and sector find value in business analytics, whether they employee analysts in-house or hire consultancy services.
Prospective job titles include junior business analyst, business analyst, business intelligence analyst, senior business analyst, data analyst, consumer analyst, market analyst, business development manager, business analytics consultant, people analytics consultant, and digital marketing analyst.
Entry requirements for Masters of Business Analytics vary by university. A relevant degree with strong grades is generally a sufficient qualification. More relaxed entry pathways are available by enrolling in a Graduate Certificate in Business Analytics.
Here are examples of program admission requirements for online study. Enquire for further details.
If considering a Business Analytics program versus an MBA, be aware that these disciplines will require different skills and qualifications.