Develop business analysis expertise as part of your management education. An MBA in Business Analytics is a high-reward opportunity. Data is everywhere and analytics is how you leverage data assets to inform business decisions.
An MBA in Business Analytics is a Master of Business Administration degree where 25%-33% of course content is about business analytics. The rest of the program covers other business management subjects. An online MBA (Business Analytics) takes 2 years of part-time study.
Knowing how to exploit data for profit is essential knowledge for the modern business manager. By specialising in Business Analytics as part of your MBA, you gain both analyst and leadership skills. Graduates can do and present business analysis as well as capture opportunities in executive roles.
UTS Online MBA in Business Analytics
The UTS Online MBA builds strategic leadership skills while giving you analytical abilities to support data-driven decisions. The Business Analytics specialisation is open to professionals both with and without an analytics background. You'll benefit from a program that balances business management education with a well-rounded set of business analysis subjects. The accelerated MBA is comprised of 8 core subjects and 4 electives from your chosen specialist field. Topics include customer analytics, visual analytics, predictive modelling, and delivering organisational value. You can study for this online MBA while working full-time.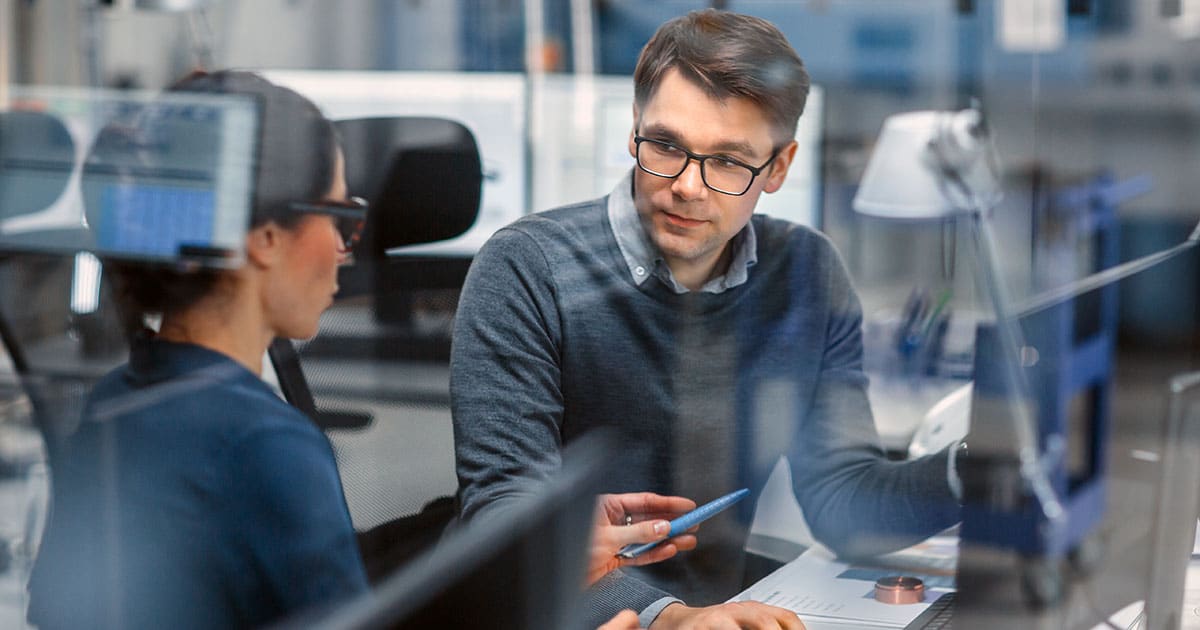 Data analytics familiarity is essential knowledge for managers. Business leaders need to understand concepts and strategies to harness the power of consumer, customer and market data. In a survey of 500 business intelligence and analytics professionals, 94% reported that "data and analytics is important to their organization's digital transformation efforts" (MicroStrategy). You can upgrade your digital fluency and ability to leverage big data with an MBA in Data Analytics Management.
JCU Online MBA Global (Data-Driven Decision Making)
Gain valuable data analytics skills with the MBA Global from James Cook University. Featuring a Data-Driven Decision Making specialisation, students explore topics such as data analysis and decision modelling, information management and analytics technology, and data information: management, security, privacy and ethics. You learn of the opportunities and strategies to harness business data to inform management decisions. This flexible and affordable technology management MBA from Australia can be completed 100% online while you continue working.
A Master of Business Administration is generally a 12-subject degree in Australia. An MBA curriculum may consist of compulsory core subjects, electives and large projects. To qualify for a major, you need to do electives from the relevant study stream.
Accelerated online programs allow you to study part-time while working full-time. You can complete an MBA online in 2 years of part-time study.
Business analytics electives in the UTS MBA
The MBA in Business Analytics from UTS Online has 8 core subjects* and 4 electives. Students take each subject one at a time in 7-week study blocks. You'll do five analytics-focused subjects in total because 'Data-Driven Decision-Making' is one of the core subjects. The unit thoroughly walks through the process of using data to inform business strategy.
* Core subjects are: Accounting for Decision Makers, Data-Driven Decision-Making, Financial Fundamentals, Governance and Sustainability, Leading People and Change, Managerial Economics, Marketing in the Age of Technology, Strategy and Negotiation.
Business analytics subjects in the JCU MBA
The MBA Global from JCU Online has business analytics as one of the key themes. The 12-subject program contains three analytics core subjects.
* Other core subjects are: Business Consulting | Business Innovation and Technology Management | Corporate Finance | Corporate Strategy | Integrated Global Capstone Project | Management and Leadership Skills | Marketing Strategy, Analytics and Development | Multinational Corporations and International Markets | Venture Capital and Entrepreneurship.
The learning outcomes from a business analytics MBA include general management capacities, such as the ability to: apply leadership principles and strategies, approach issues of conflict or dispute strategically, make sense of financial statements, and develop marketing plans.
In terms of business analysis skills, learning outcome examples include being able to:
Source and manage data within regulatory and ethical parameters
Understand and apply business analytics concepts and methods
Present data visually and perform visual analytics
Identify, model and solve decision-making problems in different settings
Interpret analytical results and identify consequent business strategies
Design implementable solutions to business problems.
A broad set of career opportunities may derive from a Master of Business Administration (Business Analytics). Just within the business analyst discipline, many practitioner, supervisory, management and coordination openings are available. A previous analytics background plus an MBA (Business Analytics) qualifies you for senior positions.
The business degree also delivers value in "general management" roles. Business analytics makes for sound, evidence-based decisions and is fast becoming a core subject in MBA education. Strong analytical skills are not just for data specialists such as data analysts and data scientists; they also advantage executives with far-ranging responsibilities.
Senior analyst roles
Business Analyst
Business Intelligence Analyst
Chief Data Officer
Data and Insights Expert
Manager of Business Analytics
Executive management jobs
Business Development Manager
Business Strategy Consultant
Chief Executive Officer (CEO)
Chief Marketing Officer (CMO)
Global Supply Chain Manager
Entry requirements for a business analytics MBA are the same as for any Master of Business Administration. You don't need a data analytics background to be admitted to the course and do well with your studies.
You can gain entry to most Australian business schools with a bachelor degree and multiple years of work experience. Additional pathways may be available for applicants who don't meet one of the base entry standards.
By earning a Master of Business Administration in Business Analytics, you identify yourself as a next-generation leader. Executives and professionals with business analysis skills have important roles to play in decision making.
If your company isn't exploiting data to inform strategy and business processes, it will eventually be left behind and become uncompetitive. Those who are able to take charge in harnessing the power of unstructured data are tomorrow's leaders.
While some companies are unsure what to do with large amounts of data, business analytics works to combine this data with actionable insights to improve the decisions you make as a company. Since this data can be presented using any format, the decision-maker at your organization will feel informed in a way that works for them.
Specialising in analytics as part of your business education provides versatile skills of enduring value. Whether you're at the coalface of wrangling big data or sitting in a boardroom interpreting visual graphics, important advantages derive from knowing business analytics.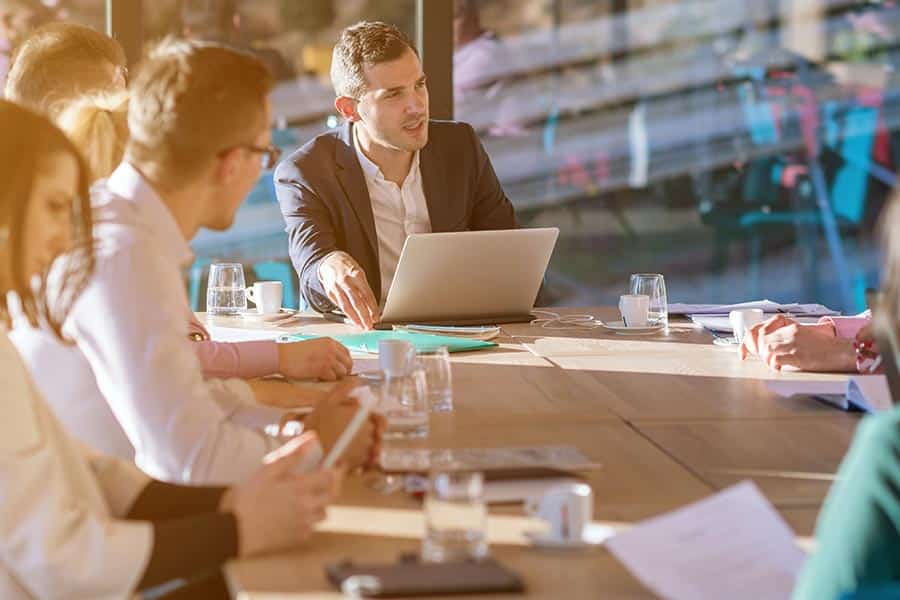 To develop advanced data analytics skills and further an analytical career, a Master of Business Analytics provides the professional training required.
Unlike an MBA course, a Masters in Business Analytics is highly specialised to the analytics field. Every subject is designed to build your capabilities as an analyst.
The program will normally require you to do some programming, in languages such as Python and SAS, and use sophisticated data analytics tools. A background in IT, computer science, business or similar is advantageous and may be required... READ MORE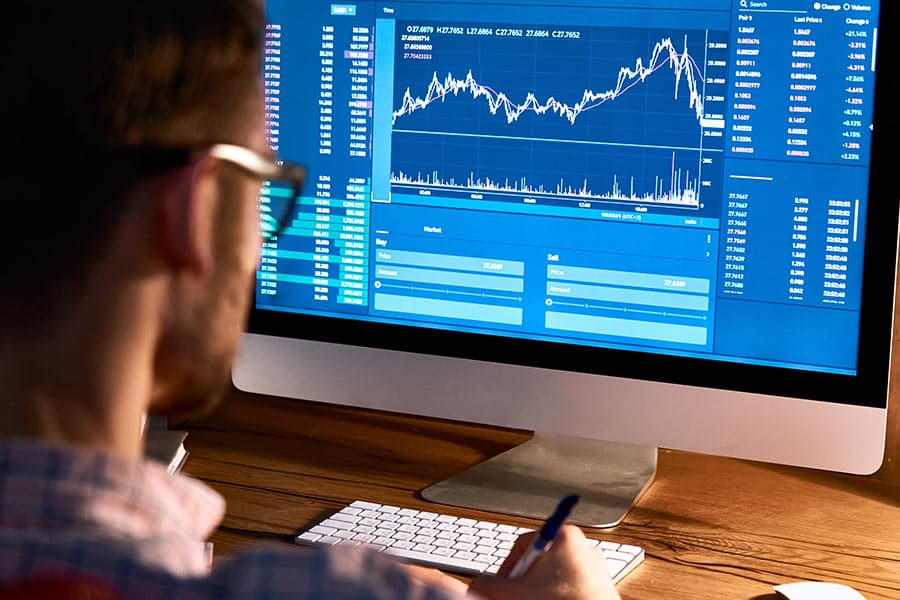 For current or future business analysts seeking a broad analytics education, a Master of Analytics may be the ideal course for you.
The degree covers everything from introductory data analysis and programming principles through to big data management, data visualisation, and predictive analytics. You can also take a deep dive into marketing analytics or decision making.
A Masters in Analytics enables you to learn business analytics without necessarily getting into the heavy programming associated with data science... READ MORE