Discover how mastering analytics can propel your career to executive leadership roles.
So, you're thinking about an MBA in Business Analytics? It's not just number-crunching. It's about harnessing data to drive strategic decisions, improve processes, and spark change across organizations.
This MBA serves as a gateway to a range of roles that require technical expertise, leadership, and visionary thinking. The opportunities are diverse, ranging from data-driven research to high-level administrative and executive roles.
Let's explore the jobs you can get with the degree and how you can use it to open up interesting and high-paying career paths.
What Is Business Analytics?
Business analytics unlocks the potential of data for strategic decision-making. A fusion of statistics, predictive analytics, data warehousing, and data visualization, this discipline illuminates patterns in consumer behavior, revenue, branding, and competition.
Harness this analytical power to optimize strategies and amplify success. Inside organisations, it's a catalyst for change, improving processes across all departments. Everyone, from marketing to HR, can use data insights to drive efficiency.
Who's at the helm of this data revolution? Leaders with a knack for business analytics. It's their unique blend of strategic vision, business understanding, and interpersonal skills that drive an organisation's success. Whether you're a technician aiming to lead or a manager looking to master data analytics, an MBA in Business Analytics paves the way. It's your launchpad to thrive in a data-driven world.
Kinds of Jobs You Can Get With This Degree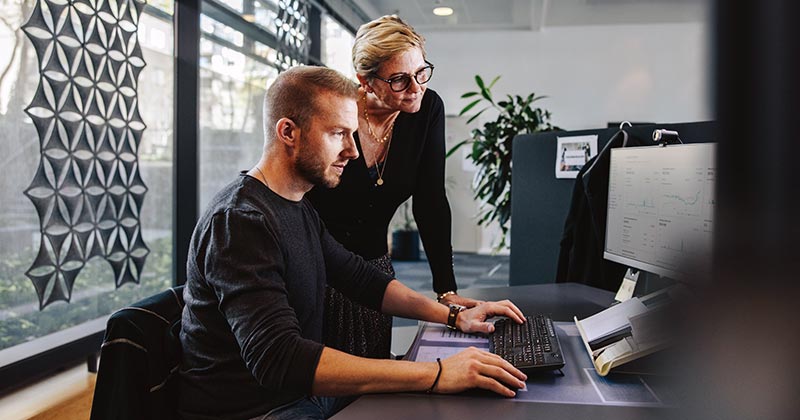 A Business Analytics MBA nurtures a versatile blend of technical prowess and managerial acumen. With training spanning business essentials, strategic management, and data-centric disciplines, graduates are primed for roles that require leadership, analysis, and vision.
These capabilities unlock opportunities across a variety of positions, from data-oriented research to high-level administration, even reaching to the executive suite. Each opportunity comes with promising remuneration potential.
For an MBA (Business Analytics), the potential career paths are diverse. Here's a shortlist, ranked for degree relevance and job numbers.
Let's delve deeper into eight sought-after career paths achievable with an MBA in Business Analytics. These roles are a blend of classic business analytics jobs and related positions which use similar skills. Excluded are numerous general management roles where a specialized MBA could significantly enhance value.
1. Business Intelligence Analyst
Average salary: $85,367.
Business Intelligence Analysts transform raw data into actionable insights that inform strategic decision-making. The position involves creating engaging data reports that integrate data analysis with business insights.
With an MBA or master's degree, expected earnings in this profession are in the range $135,984 – $145,517 according to Salary.com. The strong analytical focus of an MBA in Business Analytics helps refine these skills.
2. Business Analytics Team Leader
Average salary: $104,130.
As a Business Analytics Team Leader, one directs data collection, processing, and interpretation processes to inform strategic business decisions. Leadership is key, harmonizing the work of analytics teams with overarching business objectives.
Leadership principles taught in graduate business courses are critical for business analytics manager roles.
3. Analytics Business Consultant
Average salary: $101,915.
As an Analytics Business Consultant, professionals leverage data-driven insights to optimize business efficiency and profit maximization. The job translates complex data into strategic business plans, merging analytical thinking with strategic vision.
Strategy and data comprehension in advanced business education is beneficial here.
4. Marketing Manager
Average salary: $115,569.
Marketing Managers use data analytics to navigate marketing strategies and campaigns. They use consumer data to enhance targeting, refine product development, and optimize brand positioning.
This role benefits from the focus on strategic thinking and understanding market dynamics in a Master of Business Administration program.
5. Management Analyst
Average salary: $93,000.
Management Analysts implement data analytics to drive efficiency improvements within an organization. They analyze operational data and propose effective enhancements, sitting at the nexus of business and data analysis.
An MBA's business-centric approach equips graduates to identify potential improvement areas.
6. Financial Analyst
Average salary: $95,570.
Financial Analysts use data analytics to influence financial decision-making within an organization. By scrutinizing market trends and predicting economic conditions, they contribute to solid financial plans.
Finance and decision-making modules in business studies foster skills essential for this role.
7. Management Consultant
Average salary: $100,486.
Management Consultants aid organizations in boosting performance using analysis of business data and industry trends. They interpret analytics and apply them strategically to influence business outcomes.
An MBA with a specialization in Business Analytics enhances the ability to apply analytics strategically to influence business outcomes.
8. Operations Analyst
Average salary: $67,884.
Operations Analysts work on enhancing organizational operations through data analysis. They identify potential problem areas, suggest improvements, and execute changes, combining operational insight with analytical skills.
Advanced business education provides operational insight and analytical abilities, key for this role.
Value of an MBA in Business Analytics
A Business Analytics MBA isn't merely a degree – it's a toolkit for the data-rich business landscape, fostering skills needed to lead and innovate across roles. This program empowers you with expertise in distinct, crucial domains.
Data analysis forms the core of this program, honing your ability to decipher patterns and craft narratives from data that guide future strategies.
Strategic consulting is another critical skill acquired, enabling you to merge numbers with business context for tailored, data-driven solutions.
Through business intelligence, the course transforms you from a raw data processor to a provider of valuable insights that can shape business decisions and establish a competitive edge.
It also enhances your project management skills, preparing you to effectively manage timelines, budgets, and team dynamics, ensuring project success.
Operations analysis, a crucial aspect for organizations aiming at efficiency, is part of the curriculum too. You learn to use data for identifying bottlenecks, streamlining processes, and enhancing productivity.
This MBA program also boosts your ability to conduct market research. It teaches you to leverage data for understanding customer behaviour, identifying market trends, and helping businesses stay ahead of the curve.
Ultimately, the degree supports better decision-making by companies, which is an inherently valuable ability. As I wrote in an article on how to use business analytics, "Business analytics provides a competitive advantage, enabling decisions that are fact-based, real-time, and rooted in a single source of truth."
Related: Is a Masters in Business Analytics Worth It?
Is Business Analytics Hard in an MBA?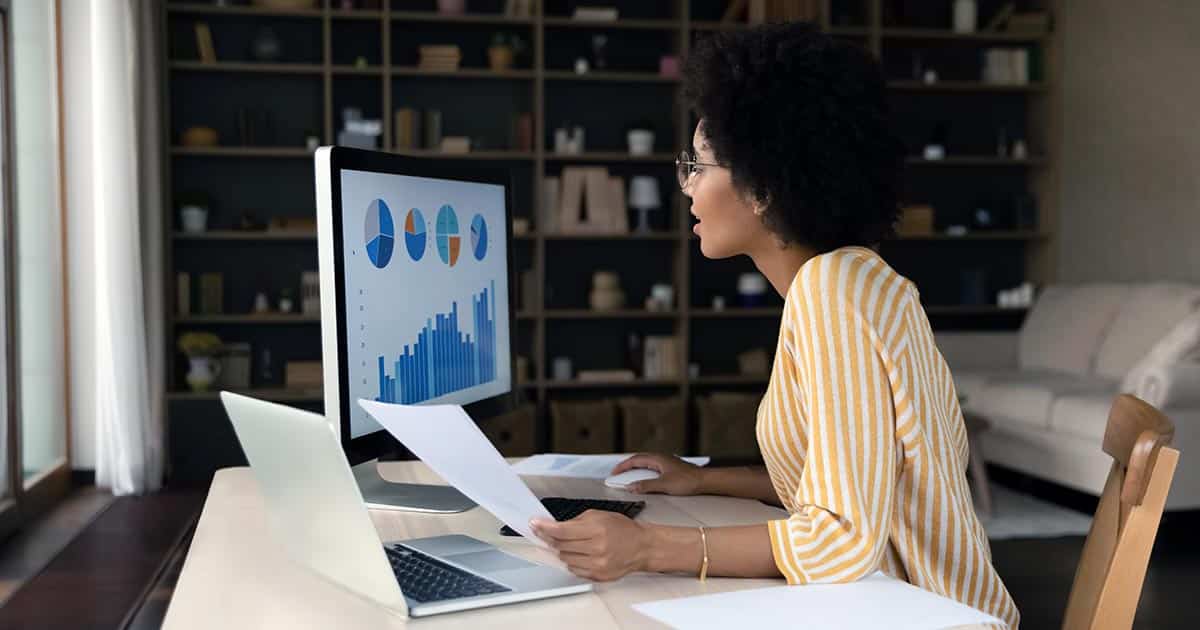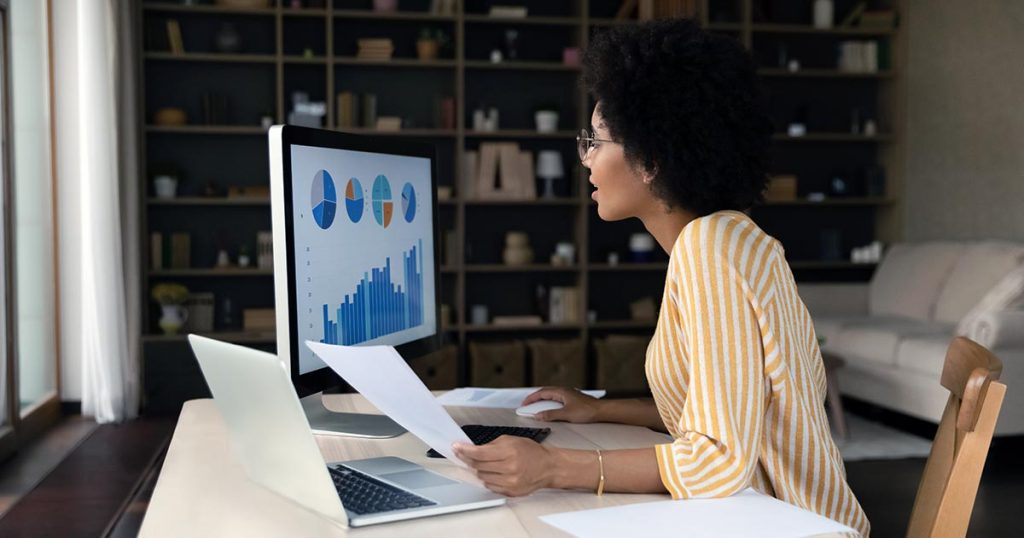 Studying Business Analytics as a part of an MBA doesn't necessarily make the degree more difficult. Remember, an MBA is designed to be a comprehensive management program. It provides you with skills across a wide range of business disciplines, including but not limited to analytics.
Business analytics itself is a less technical profession than many people imagine. Compared to data science, which demands intensive programming skills and complex statistical expertise, business analytics employs simpler statistical analysis, visualization, and communication skills. An MBA in Business Analytics may also be considerably easier than a Masters in Business Analytics from a technical standpoint.
The teaching methodology in an MBA, even for subjects like business and data analytics, is more about application and less about mastering the technicalities. This means you're not expected to become a data wizard and the program is not math heavy. Rather, students learn how to use data-driven insights for decision making, strategic planning, and improving business operations.
In general, getting an MBA doesn't rest on academic ability. Factors like emotional intelligence, personal organization, and motivation play significant roles. With the right attitude and approach to learning, even seemingly challenging subjects can be understood and used effectively.
Math and Coding Requirements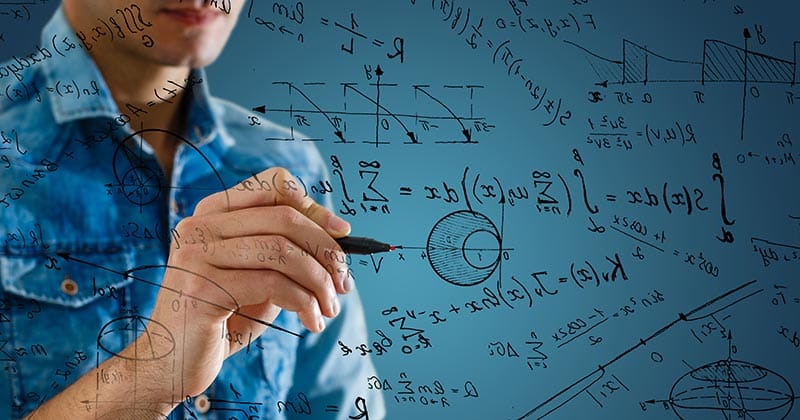 An MBA with a focus on Business Analytics is typically more centered on data interpretation, visualization, and application within a business context, rather than heavy mathematics or complex coding.
Courses like 'Data Analysis and Decision Modelling', 'Data Visualization and Visual Analytics', and 'Information Management and Analytics Technology', mean that students gain skills in managing, interpreting, and using data. MBA instructors tend to avoid intricate mathematical theories or advanced programming.
That being said, programs do require a foundational understanding of statistics and likely some experience with data management systems and basic programming, especially for tasks related to data querying and building business intelligence systems. However, the level of mathematical and coding proficiency expected is likely less intense compared to a program in data science or a more technical field.