A Graduate Certificate in Health Management is a popular and versatile course for management professionals looking to expand career opportunities in health and social care. The 4-subject course provides management skills and a leadership qualification.
Online courses can typically be completed over an 8-month period. You're able to do a subject every 2 months, all while working full-time if you want. You can also continue your studies for a graduate diploma (8 subjects in total) or masters (12 subjects).
You can get your Graduate Certificate in Health Management online with an Australian university. The best online courses use an accelerated block model that is free of long exams. Students progress steadily, completing one subject at a time in teaching blocks of 6-7 weeks. A graduate certificate is achievable over 8 months of low-stress, part-time study.
UTS Online Graduate Certificate in Health Services Management
The Graduate Certificate in Health Services Management from UTS Online is about delivering safe, accessible and high-value services. The course offers health management training for health and social care professionals. Students gain a strong awareness of how health and social care systems work in Australia. You also develop your ability to assess and re-design systems that deliver health services. The course is part-time and 100% online, allowing you to study without having to take time off work. Graduates have the option to extend their studies and do a Master of Health Services Management, where you can specialise in digital health, planning, leadership, or quality and safety.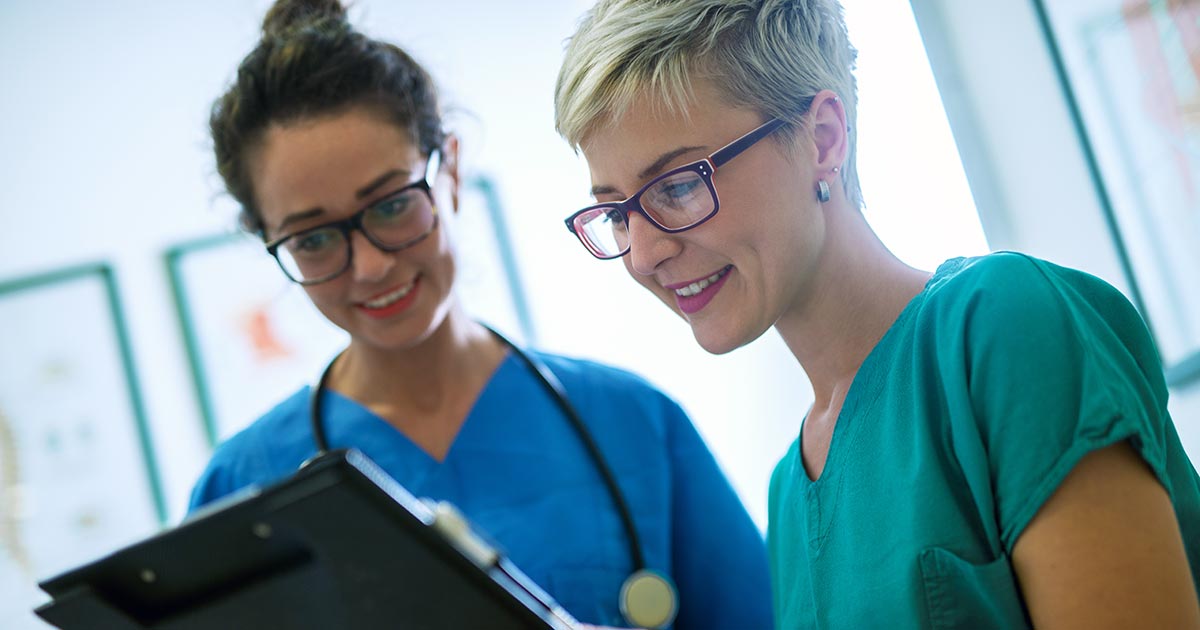 For nurses, the ideal health management course may be a Graduate Certificate in Nursing with a Leadership and Management specialisation. You get to do a 100% online course that's meant for nurses and draws on your existing knowledge in healthcare. The techniques you learn plus your postgraduate qualification create exciting career opportunities in nursing management.
JCU Graduate Certificate of Nursing (Leadership and Management)
Leadership and Management is a major available in the Graduate Certificate of Nursing from James Cook University. The 100% online, part-time course is open to experienced, division 1 registered nurses. Students build confidence and knowledge to succeed in leadership and management positions in healthcare. You do four (4) subjects: leading and managing in health, ethics and health management, effective clinical governance, and persuasive communication. Continue the program for a graduate diploma (8 units) or masters (12 units). Each student is supported by a Student Success Advisor.
The course structure for a Graduate Certificate in Health Management depends on the specialisation and program. You'll normally have a set of four subjects to do from a much larger master's program. Expect to do some foundation coursework on organisational management.
Here are example subject lists from two university courses.
Learning outcomes depend on individual course structures. However, results you could expect from most grad certs in health management include being able to:
explain the structure and key elements of the Australian healthcare system
understand your own leadership styles and how they shape team performance
define and communicate organisational issues to target audiences using multiple methods
propose improvements to safety, service quality and cost-effectiveness for an organisation
identify key issues affecting health planning, including enabling factors and impediments.
The career opportunities from a Graduate Certificate in Health Management are innumerable. Just look at the organisational structure for your most recent healthcare employer for examples. Prospective job titles include nurse manager, clinical services manager, senior health officer, allied health manager, practice leader, and service centre director.
Health managers are in demand across the healthcare sector, including in health service facilities and the public service. According to the NSC, the number of Australian jobs for Health and Welfare Services Managers is projected to surge by 26.5% over 5 years to 45,000 by the end of 2026.
Completing the course will provide you with a postgraduate qualification in management. That gives you credentials for senior roles while also imparting relevant skills and demonstrating a commitment to being a leader. You'll also have the opportunity to continue studying for a master's degree.
The entry requirements for a Graduate Certificate in Health Management reflect that this a postgraduate course intended for aspiring managers from different professional backgrounds.
A bachelor degree in any discipline may be sufficient to be admitted into some courses. Without a degree, an alternative admissions requirement may be significant professional experience in healthcare or human services.
Here are examples of course admission requirements. Enquire for further details.
A Graduate Certificate in Health Management provides a form of healthcare management certification. To work as a health manager, you don't need to complete any particular course nor gain approval from a regulatory body. But, to strongly compete for jobs, a postgraduate qualification such as a grad cert in health services management could be crucial.
Note that you can apply for health manager certification with the Australasian College of Health Service Management (ACHSM). But the value of ACHSM certification may be limited by low industry awareness and the difficulty of distinguishing health managers from other administrators.