For healthcare professionals seeking greater responsibility, you can open up career opportunities with a Masters in Health Administration online. Degree options include a Masters in Health Services Management, Master of Nursing (Leadership and Management) and MBA (Health Management).
Health administrators plan and coordinate healthcare operations, working in settings such as hospitals and aged care facilities. You can train in this field with a specialist master's degree. Accelerated 100% online courses enable you to study part-time as a full-time working professional.
Health administrators plan, direct, coordinate and supervise the delivery of health and related services. They're employed in hospital and community healthcare centres, aged care facilities, health departments, government and community organisations, and in primary care and general practice.
Administrators may be clinical specialists in charge of a niche department or service. They might also be generalists who manage projects, multi-purpose facilities or health systems. Complex tasks may include: integrating health care delivery systems, introducing technological innovations, reorganising work structures, and ensuring regulatory compliance.
A good health administration course improves your career prospects by giving you essential management knowledge and skills. The program develops you as a leader, imparting skills in strategic planning, managing service quality and safety, and making policy decisions. You'll come away equipped and qualified to work as a manager in different healthcare settings.
A popular, contemporary version of a Master of Health Administration degree is the Master of Health Services Management. With a health service management course, you study health administration with an emphasis on the consumer experience. Service quality and patient safety are prominent issues.
UTS Online Master of Health Services Management
The Master of Health Services Management from UTS Online prepares leaders in health administration to drive improvement and deliver safe, high-value and accessible healthcare services. The course emphasises quality and safety. Students learn to plan and evaluate health and social care services, with a goal to innovate and enhance systems. You also learn how to harness and interpret data as a tool to achieve excellent service results. Tailor your program to align with your career priorities by going for a major in quality and safety or sub-major in digital health, planning or leadership. Created for healthcare professionals, the program is available part-time and 100% online. Gain job-ready skills that you can immediately apply in your workplace.
For nurses, you can do the equivalent of a Master of Health Administration by enrolling in a nursing masters and majoring in administration, management or leadership. Master of Nursing programs allow for specialisation. Instead of studying nursing practice only, you can do a health administration stream that prepares you for leadership roles.
JCU Master of Nursing (Leadership and Management)
As a registered nurse or midwife, the Master of Nursing from James Cook University could be the ideal program for the next stage of your career. A major in Leadership and Management is open to professionals targeting supervisory and administration roles. Subjects include leading and managing in health, ethics and health management, business and finance for the health manager, and conflict and dispute resolution in healthcare. The accelerated 12-subject program is 100% online and has graduate certificate and graduate diploma exit options. Double majors are also available.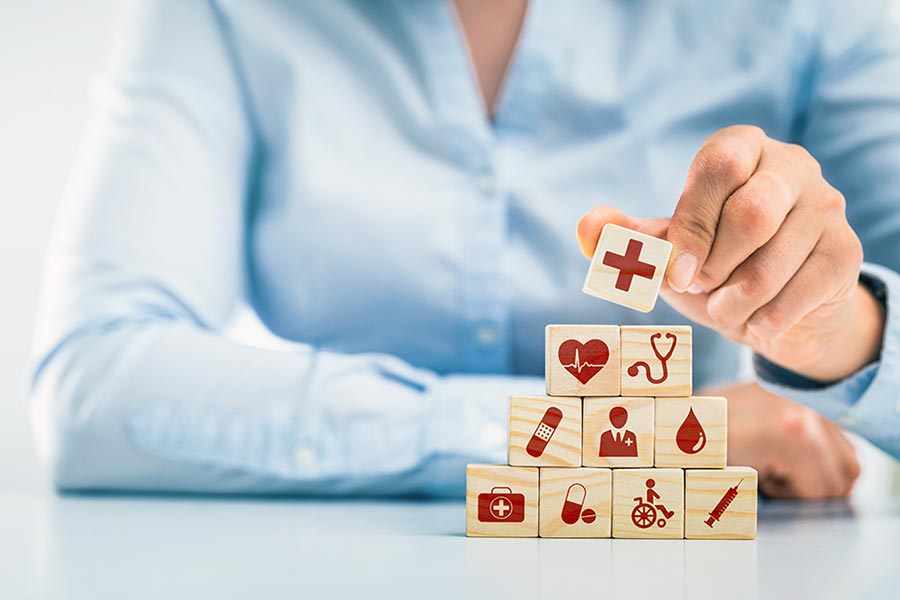 An alternative to a health administration masters is the world's most recognised graduate degree: a Master of Business Administration (MBA). Some MBA programs have specialisations in Healthcare Management and similar. A business degree is not required for entry.
An MBA is a general management program. You can major in healthcare by selecting relevant electives.
While MBA and MHA qualifications are both in demand, an MBA can be a safer investment. A MBA brings career advantages no matter where you may be employed in the future... READ MORE
A Master of Health Administration degree will typically have you studying 12 subjects, covering topics such as organisational leadership and management, financial management, clinical accountability, and research for managers. You'll gain general, transferable skills and knowledge that you can carry into any health administration role.
You can test any given master's program by enrolling in an embedded health management graduate certificate. The four subjects you complete for the graduate certificate will count towards your degree if you continue studying.
To give you an idea of what you'll study, here are sample course structures. Further core subjects and electives are available for each program.
Foundations of the Australian Healthcare System
Using Health Care Data for Decision Making
Organisational Management in Health Care
Managing Quality, Risk and Cost in Health Care
Policy, Power and Politics in Health Care
Fundamentals of Epidemiology
Effective Clinical Governance
Persuasive Communication
Leading and Managing in Health
Ethics and Health Management
Business and Finance for the Health Manager
Conflict and Dispute Resolution in Healthcare
You gain a broad set of knowledge and skills for leading in a healthcare setting with a Masters of Health Administration. Graduates often come away with greater confidence in their capacity to manage and lead because of the strategic knowledge they've built up.
Learning outcomes include:
a stronger understanding of healthcare systems and health law in Australia
improved awareness of what you have to do to be an effective leader and manager
greater verbal fluency when discussing management issues
an enhanced ability to link research to practice
a well-rounded grasp of efficiency, quality, safety and equity goals in clinical management.
By earning a Master of Health Administration, you create opportunities for supervisory, team leadership and management roles in health delivery and administration organisations. The degree develops your administration competencies while demonstrating to employers that you have the skills and commitment to be a good health manager.
In Australia, employment of Health and Welfare Services Managers is projected to expand by 26.5% over the next 5 years to more than 45,000 jobs. Examples of job titles include: nurse unit manager, director of nursing, clinic manager, health practice manager, medical practice manager, health services manager, and health policy advisor.
The entry requirements for a Master of Health Administration reflect that this is a broad discipline open to people from diverse professional backgrounds. You're generally able to study for a health administration degree with a bachelor degree or comparable professional experience.
Here are examples of program admission requirements. Enquire for further details.