A business administration course teaches skills for working in a corporate setting or starting a business. Studying business administration can advantage almost anyone at any stage of their career.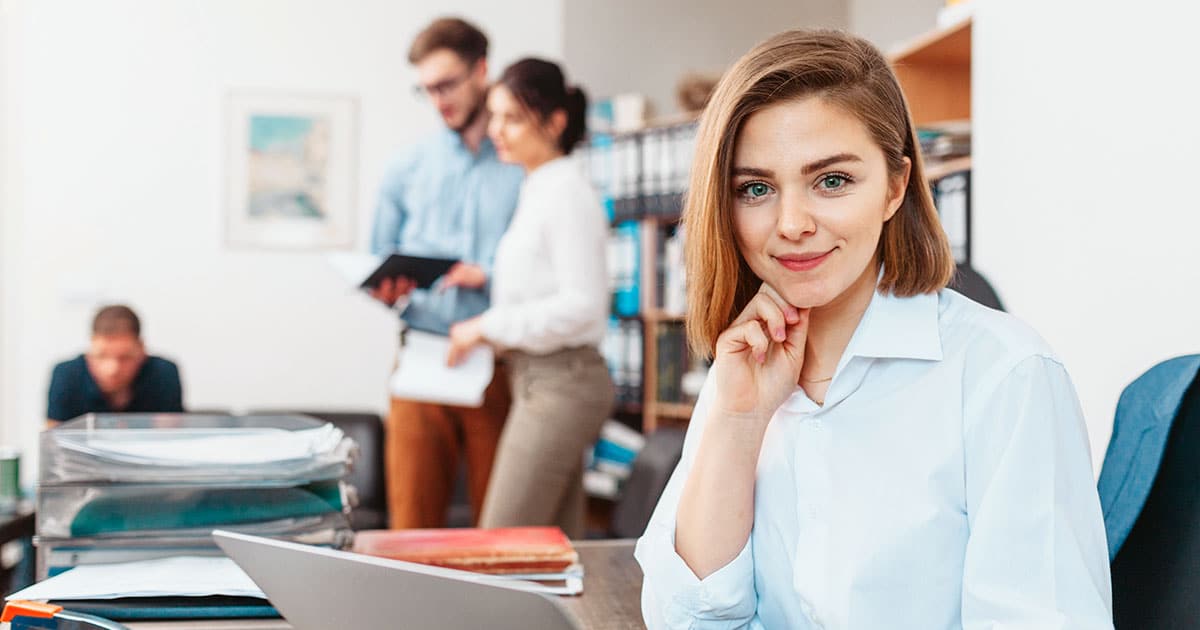 Good Colleges Team
STAFF CONTRIBUTORS
Contributors at GoodColleges.online
Business administration is a general field of study that helps you be more productive in an office environment or while working on a startup. With the help of subject examples, let's explore what it means to study business administration and how a course could boost your career.
The Term Business Administration is Not Well Understood
What do you learn by studying business administration? What reasons would make you choose to study business administration? What is a business administration course all about anyway?
If you are thinking about studying business administration and don't know exactly what the term means, you are in good company. This field of study has blurred boundaries. Most people probably have their own, slightly vague interpretation of what business administration refers to.
We are writing this after examining various types of business administration courses. They ranged from short training programs to MBAs. Here are some observations about what business administration studies are all about.
Simple Definition of "Business Administration" Studies
Here is a simple definition.
To study business administration is to learn skills for working in an office setting.
The one common element in every type of business administration course is that you learn skills to help you be productive in an office or corporate environment. Whether you examine how to schedule a meeting or lead organizational change, you gain skills that could be useful to almost any business with office staff.
The various skills can easily be adapted to different workplaces, which may explain why business administration is considered a general course of study. Students are not trained to do one particular line of work. They instead develop a selection of the many skills that are valuable to most organizations.
Business Administration Covers Tasks, Systems and People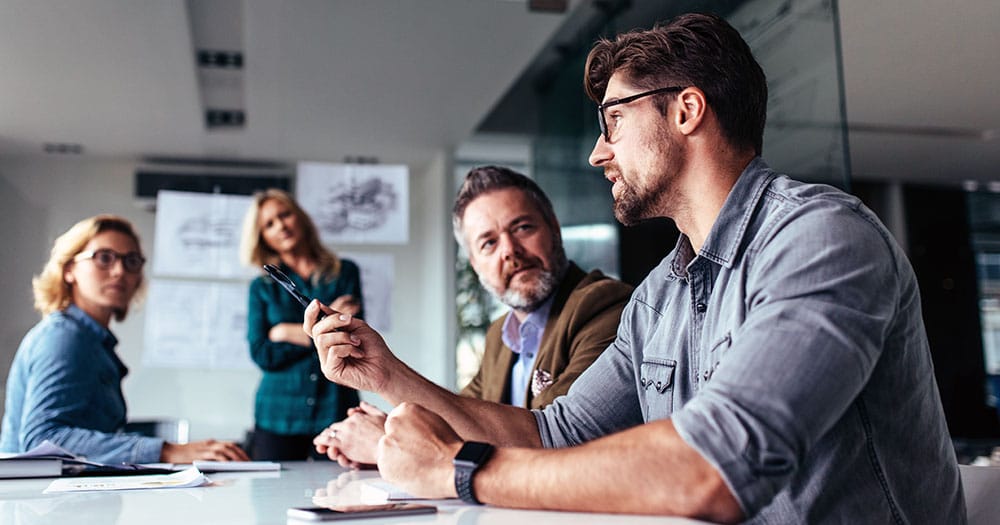 Something else you should be aware of is that business administration is doing office-related tasks as well as managing systems and people. A business administrator might be responsible for keeping financial records or purchasing good and services. But they could also have the roles of managing payroll or developing team communication strategies.
Every business administration course is somewhere on the spectrum from 100% technical training through to 100% teaching of soft skills and people management. This reflects that, for a business to run effectively, operational systems need to be managed as well as the people who do the work.
Understanding that business administration consists of both technical and human elements is important when choosing a course of study. Very different types of courses come under the business administration umbrella.
You should be clear in your own mind about what kind of course would best advantage you. Do you want to develop technical skills, soft skills or a combination of both?
Business Administration Subjects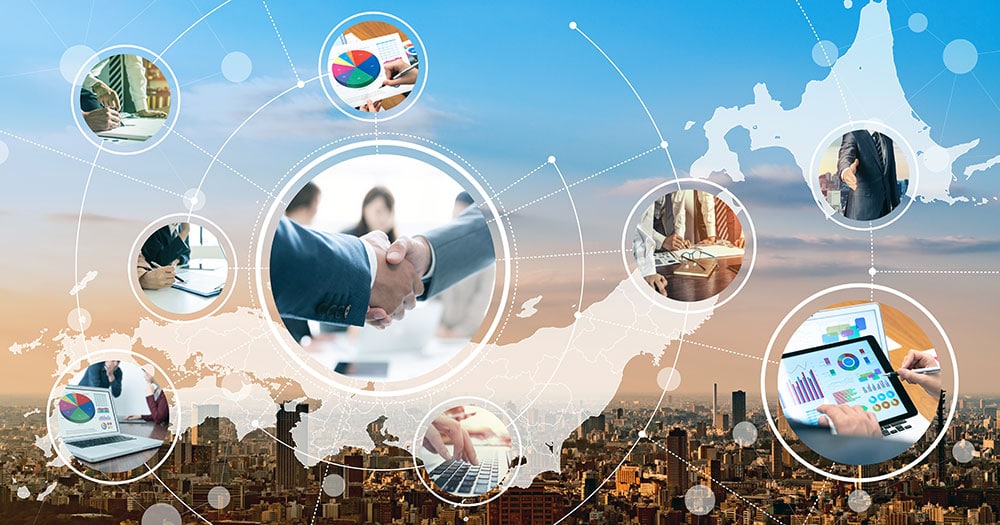 With such a vast scope of activities that could be considered business administration, the range of subjects that might be included in a course is almost endless. To give you an idea of the kinds of topics that you can study, let's look at the units available in both basic training and MBA courses.
Example subjects in a training course
Here are actual examples of units available for a Certificate III in Business Administration. As you can see, the subjects generally aim to build practical office administration skills.
Write simple documents
Design and produce spreadsheets
Organize schedules
Deliver and monitor a service to customers
Maintain financial records
Purchase goods and services online
Process customer complaints
Use business technology
Process accounts payable and receivable
Organize workplace information
Produce texts from notes
Organize personal work priorities and development
Source: https://training.gov.au/training/details/bsb30415
Example subjects in an MBA program
The following courses are examples from the Master of Business Administration (MBA) program at the Wharton School of the University of Pennsylvania. As you can see, the emphasis is on leadership skills, communication, and making decisions based on analytics.
Leadership: Foundations of Teamwork and Leadership
Marketing: Marketing Management
Microeconomics: Microeconomics for Managers
Statistics: Regression Analysis for Managers
Management Communication: Speaking and Writing
Operations Strategy
Dynamic Marketing Strategy
Impromptu Speaking and Elements of Story for Business
Financial and Managerial Accounting
Corporate Finance
Managing the Established Enterprise
Legal Studies and Business Ethics
Source: https://mba.wharton.upenn.edu/mba-curriculum/
Why Choose Business Administration as a Major?
The number one reason for choosing business administration as a major is to increase your general value as a worker. The major gives you a lasting uplift in your worth to employers. Whatever direction your career may take, you will always carry skills that can be productively applied.
From the subject lists, we can see how the discipline could help you land your first office job. For entry-level positions, someone with a business administration qualification has a demonstrated skills edge over someone without this kind of training.
For every step up the office hierarchy, there's a business administration course that can give you a competitive advantage. For supervisory, directing and leadership roles, you could do a course such as an MBA that imparts business management skills.
You should consider studying business administration if the next step in your career doesn't require a specialized skill set that you don't have yet.
For example, if you want to be an accountant, you need an accounting qualification.
To be an engineer, getting an engineering degree is probably a good idea.
If a high level of specialization is not essential however, business administration might well be the best choice for your next course.
Any office worker or professional, including qualified accountants and engineers, can benefit from a business administration course. You gain knowledge and a qualification to boost your career prospects all round.
Start Your Own Business After Studying Business Administration
Have you been wondering how to start your own business? Since small businesses are the backbone of the American economy, you may be thinking about pursuing a degree in business administration to learn more about economics, the free market and running a business.
While many people start successful businesses without a business degree, some students believe the lessons and tools such courses offer can help inspire new ways of thinking about a potential career in business. Universities and colleges run business administration programs at both undergraduate and postgraduate levels that can definitely help with starting a business.
Courses may cover topics such as the history of business, business ethics, macroeconomics, innovation practices, funding and finance, sales, marketing and business planning and development. These topics will allow you to get a working knowledge of the various aspects of running a business.
History of Business: This topic generally covers the evolution of business and enterprise practice leading up to and since the Industrial Revolution.
Ethics: Business ethics describes the ethical and moral issues that arise in business environments.
Macroeconomics: Distinguished from microeconomics, macroeconomics covers the economy as a whole rather than individual markets. Topics can include a nation's income, international trade, finance, unemployment and inflation.
Innovation: Subjects include brainstorming, critical thinking, problem-solving, troubleshooting and techniques in research and development.
Funding and Finance: This field can cover how business plans are financed by a variety of channels, how to work with investors and how to find nontraditional means of financing businesses.
Sales and Marketing: Sales and marketing covers how to grow a business or sell a product for a profit as well as various marketing strategies and techniques.
Business Planning: Planning covers how to develop a successful business plan that would structure a business function and potentially attract investors for funding.
Beyond these fields, a degree in business administration can be a helpful part of learning how to start your own business. These degrees often help students decide what they want to do, how to develop a plan and how to effectively communicate to managers, investors and employees to help them realize their business goals.
By preparing students for the day-to-day challenges in various business fields, degrees in business administration have remained a steady and popular focus of study in American academics over the past several decades. In fact, according to the National Center for Education Statistics, business administration is the most popular post-secondary major in the United States and the greatest number of bachelor's degrees is conferred in business fields.
While business administration degrees are not required to start your own business, they can provide a strategic advantage and get you ready to enter the business world.