Unlock your potential as a future leader with a Bachelor of Business (Management). You'll develop essential business skills and start a journey towards executive roles.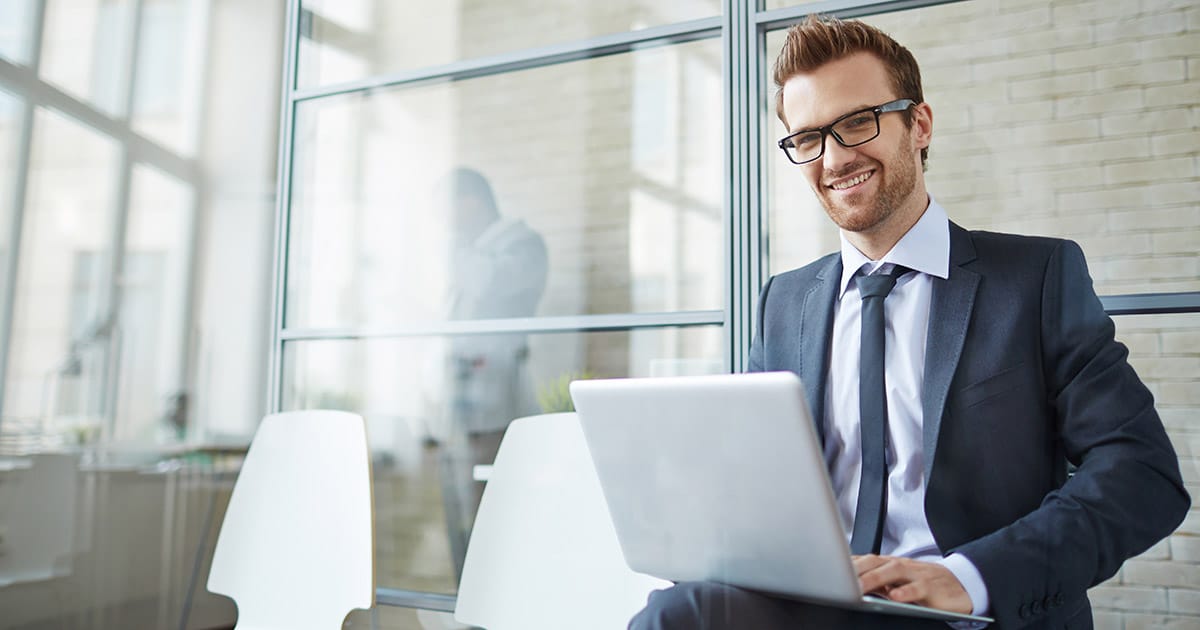 Develop skills in communication, problem-solving, leadership, strategy, and teamwork. These are areas you'll normally focus on when you major in Management as part of a business or commerce undergraduate degree.
A Bachelor of Business Management is an all-round business program but with an emphasis on the skills managers need to lead teams. Let's explore the best degrees online in Australia and the benefits from choosing this specialisation.
Meaning of Bachelor of Business Management
Let's just clear up any confusion over what the degree actually is.
Bachelor of Business Management refers to an undergraduate business program that has a specific focus on management. It usually includes subjects on accounting, finance, marketing, human resources, and operations, but places a particular emphasis on management and leadership skills.
In Australia, the most common forms of this 3-year degree are a Bachelor of Business (Management) and Bachelor of Commerce (Management). These are respectively abbreviated as BBM or BBus (Mgmt), and BCom (Mgmt).
In practical terms, there really is no difference between majoring in Management and Business Management. A major in Business Administration is also highly comparable.
Business Management is a great degree because you start by learning business fundamentals, including accounting, marketing, and organisational planning. This prepares you not only for leadership roles but also for many other careers.
By majoring in this field, students develop a comprehensive set of professional skills that includes managing and leading. Specialist topics may include strategic management, human resources, managing change, and leadership principles.
A good university program also provides an environment for students to learn soft skills, such as communication and problem-solving. You'll learn how to improve your personal performance in team settings and develop yourself in ways to achieve career goals.
Gaining a management qualification can also open many professional doors. Presenting yourself as a future leader can potentially offer tremendous career and salary benefits as you build experience and become a contender for senior roles.
Australia's best online management degrees allow you to study fully online. They also provide a good selection of subjects, covering technical topics as well as people management and leadership. We've chosen the best undergraduate degrees based on program features and graduate satisfaction ratings.
University of New England - BBus (Mgmt)
UNE's online program provides students with a solid foundation in administration, critical thinking, communication, and strategic decision-making. The program allows students to customise their degree according to interests and career goals. The Management major includes units such as International Business, Human Resource Management, Managing Change, and Organisational Leadership. Students can also select from a list of elective units to broaden their learning experience, with topics that include small enterprises, innovation, pitches and partners, and public speaking.
Deakin University - BCom (Mgmt)
The commerce program from Deakin University is designed to provide students with a comprehensive business education. Management majors will gain a deep understanding of change, innovation, technology, globalisation, quality service cultures, and performance. The program is available on-campus at Deakin's Burwood, Waterfront, and Warrnambool locations, as well as online. Graduates are equipped with the skills to communicate, problem solve, plan, organise, and manage change, and may be eligible for affiliate status membership of the Institute of Managers and Leaders (IML).
Edith Cowan University - BCom (Mgmt)
The Bachelor of Commerce program at ECU features integrated learning, networking opportunities, and instruction from academics with industry backgrounds. The Management major focuses on developing skills in leadership, teamwork, critical thinking, communication, and problem-solving. Students have tremendous scope to customise their program to achieve individual learning objectives. Graduates are prepared for roles such as Unit Manager, Manager, Management Consultant, Team Leader, Supervisor, and Administrator.
Here are indicative fees for a bachelor's degree in business, remembering that this is a 3-year course.
Cost of undergraduate business degrees
| University | Indicative ATAR | Annual Fee* (Domestic) | Annual Fee* (Int'l Student) |
| --- | --- | --- | --- |
| University of New England | 72.55 | $14,954 | $28,216 |
| Edith Cowan University | 70.00 | $15,150 | $33,800 |
| Deakin University | 70.25 | $13,926 | $37,800 |
* Annual fee is the Commonwealth Supported Place (CSP) fee in the case of domestic students. For international students, it's the full tuition fee. Updated: 30 March 2023.
Domestic (local) students are subsidised by the Australian Government and tuition fees currently sit in the range of $13,296 to $15,150 per year. For international students, annual tuition fees range from $28,216 to $37,800.
To be a successful manager, you need to develop administration skills and learn leadership principles. Luckily, the required knowledge and methods can be effectively learned through online study.
One of the greatest advantages of online degrees is the flexibility they offer. With the ability to study where and when it is convenient, you can minimise time taken away from other priorities. Distance learning also allows you to choose from courses across Australia, making it easier to find a program that fits your specific needs.
According to the latest enrollments data, there are 24,843 undergraduate Management and Commerce students studying fully online in Australia. Online learning is popular because it is effective. Students can normally access all course content from a digital learning platform. Classes enable virtual interaction with classmates and instructors, typically without hard-fixed times.