A degree in finance may be a good choice if you're strong with numbers and enjoy taking a deep dive into investing. Finance careers start with your education. From there, anything is possible depending on your talents, preferences and work ethic.
In a nutshell, a finance career is about managing assets to create wealth for investors or companies. The discipline examines how individuals, businesses and institutions raise funds and implement investment strategies. A robust financial calculation considers the time between an investment and the future payoff, along with associated risks.
A Bachelor of Finance degree may be called a Bachelor of Commerce (Finance), Bachelor of Business (Finance), or similar. You major in Finance as part of an undergraduate business program, gaining general business training as well as financial skills. To qualify for a finance major, you need to do certain core subjects and take enough finance electives.
With a finance bachelor's degree, you have a platform for an interesting and lucrative career. A 3-year Bachelor of Finance opens up potential careers in banking, financial analysis, portfolio management, financial planning, insurance, trading, and advisory services. 100% online finance degrees are available from Australian universities.
A Graduate Certificate in Finance is a 4-subject postgraduate course that's often embedded within a longer masters degree. Many students study part-time while working full-time, completing a subject every 2 months.
You don't necessarily need a finance degree or even a business degree to gain entry. Often, the course is the introductory part of a masters program, making it ideal for people looking to switch into a finance career.
Whatever your professional background, you may be able to find a good course for you. Specialisations include applied finance and financial technology... READ MORE
The ultimate degree for financial training is a Master of Finance. Whether you're an experienced financial professional or looking to break into the field, the program can set you up for career success.
A Masters in Finance is typically a 12-subject course. With accelerated online programs, you're able to work full-time and study part-time. By completing a subject every 2 months, you can earn a masters in just on 2 years.
You can specialise in different fields within the masters degree, such as analytics, applied finance, FinTech, or management and leadership... READ MORE
A Master of Applied Finance is a hands-on Master of Finance. The degree emphasises practical learning, avoiding theory without obvious real-world applicability.
A MAF's curriculum may align closely with the CFA (Chartered Financial Analyst) test. Likely topics include Ethical and Professional Standards, Quantitative Methods, Economics, Financial Reporting and Analysis, Corporate Finance, Equity Investments, Fixed Income, Derivatives, Alternative Investments, and Portfolio Management.
A graduate certificate course provides program access if you lack a financial background... READ MORE
A Master of Financial Technology is for people familiar with the finance industry who are interested in innovation.
The purpose of a Masters in FinTech is to teach you how to conceive technology solutions and harness resources to achieve digital transformation. FinTech is a rapidly growing sector with unmet demand for skilled professionals who understand both finance and technology.
Topics you may explore in a FinTech masters include decentralised finance, tech disruption in payments, tech disruption in borrowing, technical tools for FinTech, data management, and robo-advisory services... READ MORE
Jobs for finance professionals, who usually have finance or accounting degrees, are projected to grow in Australia by 11% annually to 2026. That's according to data from the National Skills Commission. The largest occupational categories are Financial Investment Advisers and Managers (69,000 projected jobs), Financial Brokers (48,000 jobs) and Financial Dealers (21,000 jobs).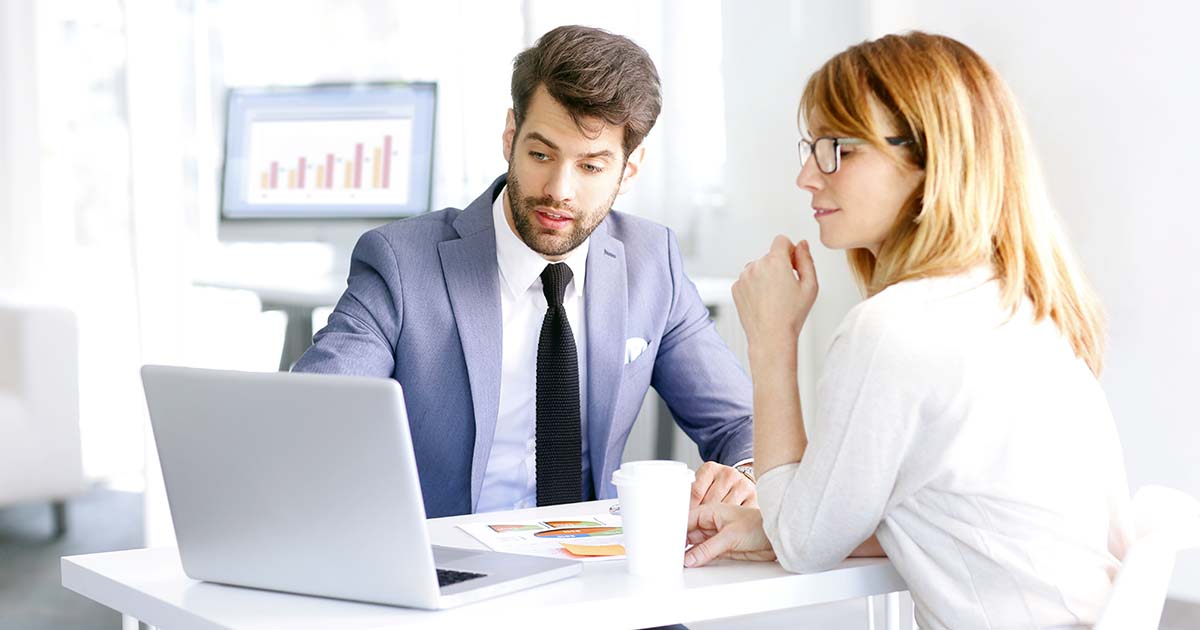 The academic requirement for becoming a financial planner is met by completing an approved program. An online financial planning degree will qualify you to become a Certified Financial Planner in Australia and internationally. Industry-approved bachelor, graduate diploma and masters degrees are available online.
Financial planning is offered as a major in Bachelor of Business and Bachelor of Commerce degrees. In addition, online masters programs are open to university graduates (any degree) and to others via academic and professional pathways.
To be a good financial planner, you need interpersonal skills and maths ability. Studying online for an accredited degree is the most convenient way to achieve professional certification and create job opportunities.