A Graduate Certificate in Business is a postgraduate course made up of four subjects on a business theme. In some ways, it's equal to or better than a bachelor degree.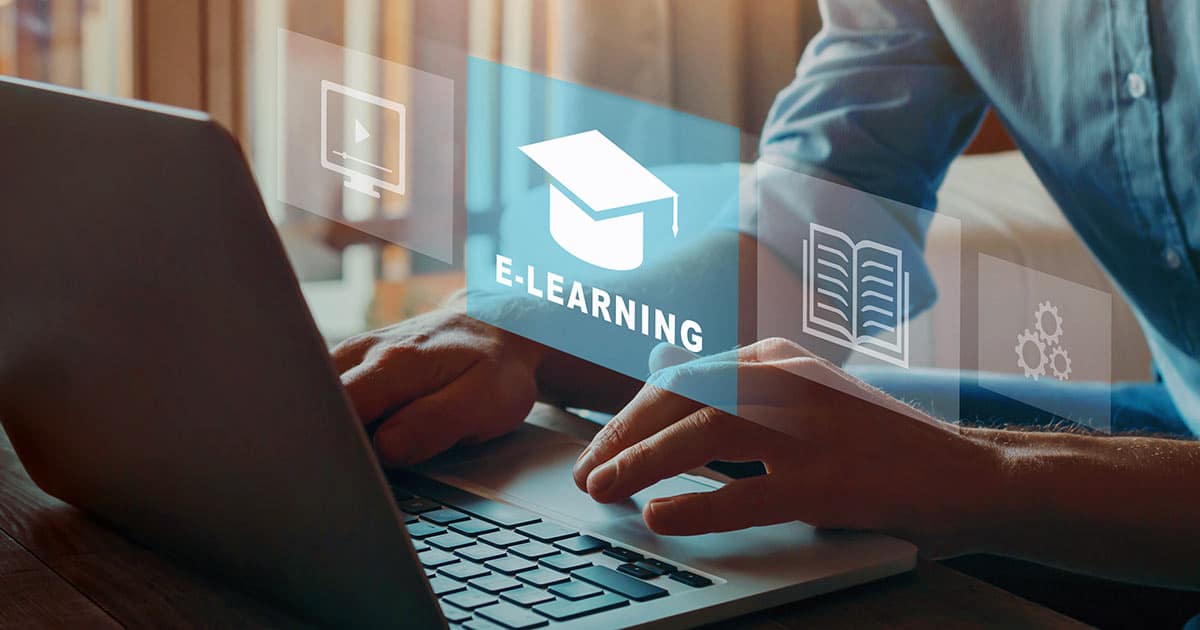 If you're a working professional and want to develop new skills, a business graduate certificate is the go-to course. You can gain skills in areas such as analytics, digital marketing, leadership, project management, and more.
The course is similar to a master's degree but shorter. Students typically complete four subjects from a larger master's program. The qualification may be called a Graduate Certificate in Business or have a more specific title, such as a Graduate Certificate in Applied Finance.
The course is designed for university graduates from any discipline, as well as professionals without a degree. It may be introductory in nature or focused on developing specialist skills. Graduates usually have the option to continue studying for a graduate diploma or master's degree.
You can choose a general or specialist course when enrolling. For the best all-round courses, see our list of the best graduate certificates in business online. As well, here is a selection of the most popular, in-demand specialisations in Australia.
The purpose is to learn about a business topic. Students gain new skills and knowledge to improve productivity and help their career. The qualification is respected and serves as a platform for further study.
Business is a broad field of study, encapsulating important skills such as the ability to analyse company performance, do accounting and read financial statements, manage people and projects, market a product, or lead an organisation. You can skill up with the right course.
Postgraduate education also has important strategic value for your career. For example, you may be interested in Marketing but lack a relevant qualification. By studying for a Graduate Certificate in Digital Marketing, you can establish expertise and start applying for jobs in this field.
In terms of getting value from your qualification, a high-value use is to get a job! A graduate certificate is a credential demonstrating specialised training at university level. You can legitimately put the qualification on your resume and talk about it in job interviews. Use it to highlight your skills and knowledge.
Here are examples of how you could list graduate certificates on your resume:
Graduate Certificate in Business (GCB), Southern Cross University - 2024
Graduate Certificate in Business Administration (GCBA), RMIT University - 2025
Graduate Certificate in Digital Marketing (GCDM), University of Technology Sydney - 2026
The other main use of a grad cert is as a pathway to a graduate diploma or master's degree. Entry requirements tend to be lower than for graduate diplomas and masters. For example, you may not need a previous university qualification to start the course. Successfully completing the grad cert then qualifies you for the rest of the program.
As well as potentially gaining access to a master's degree, you can test a master's program to see if it's right for you. Normally, each subject you complete counts as credit towards additional qualifications.
A Graduate Certificate is considered to be a half-year course made up of four subjects. Full-time university students in Australia normally attempt four subjects each semester, and the traditional academic year has two semesters.
For online learners, the usual method is to complete it over 8 months of part-time study. The best online courses for working professionals divide the year into six study periods of two months each. Part-time students complete one subject from start to finish each period, usually without a final exam.
Size and duration of postgraduate business courses
| Qualification | No. of subjects | Full-time | Part-time online |
| --- | --- | --- | --- |
| Graduate Certificate in Business | 4 subjects | 0.5 years | 8 months |
| Graduate Diploma in Business | 8 subjects | 1 year | 16 months |
| Master of Business Administration (MBA) | 12 subjects |  1.5 years | 2 years |
Compared to longer programs such as graduate diplomas and masters degrees, like an MBA, the course is relatively short. Completing a graduate diploma (8 subjects) typically takes 16 months of part-time study, while an MBA (12 subjects) usually requires two years.
A Graduate Certificate in Business is equivalent to an AQF Level 8 qualification in Australia. That places it at the same level as a Graduate Diploma. It sits above an ordinary bachelor degree (Level 7) and below a master's degree (Level 9).
AQF levels, with business qualification examples
AQF Level
Description
Examples
10
Doctoral Degree
PhD (Economics), PhD (Management)
9
Masters Degree
Master of Business Administration
8
Graduate Diploma
Graduate Certificate
Bachelor (Honours)
Graduate Diploma of Marketing
Graduate Certificate in Business Administration
Bachelor of Business (Honours)
7
Bachelor Degree
Bachelor of Commerce
6
Associate Degree
Advanced Diploma
Advanced Diploma of Business
5
Diploma
Diploma of Leadership and Management
4
Certificate IV
Certificate IV in Accounting and Bookkeeping
Note: This table lists the AQF levels in descending order, starting from the highest level (doctoral degree) and stopping at Level 4. The specific courses listed under each AQF level are just examples.
A graduate certificate represents a high level of knowledge and skills in a specific area, much like a degree. However, the levels do not account for course length, and graduate certificates are relatively short courses. AQF ratings may overstate topic coverage.
Yes, a GCB is worthwhile. A common way to assess the value of a course is through return on investment (ROI). Essentially, ROI compares the prospective salary boost over the rest of your career with the education costs of earning the qualification.
Graduate certificates have a high ROI since they are shorter in length. By completing just four subjects, you can earn a postgraduate university qualification that elevates your career prospects. An added bonus is that completed subjects may count towards a future MBA or other business master's degree.
Employers take the qualification seriously when recruiting. Over time, the relevance of undergraduate degrees fade, particularly as your career evolves. A business grad cert offers a vital addition to your resume by providing contemporary skills in a key area of competency.