A Master's in Public Health (MPH) is a graduate-level degree that teaches you how to protect and improve the health of communities. As an MPH degree student, you learn how to encourage better health through education, research, and wellness practices.
With an MPH, you can start a career in epidemiology, clinical research, hospital administration, and other roles involving analytics, policy and communications. Most universities require students to have a bachelor's degree before applying and many programs offer online coursework.
Whether you're already working in healthcare, either in administration or health services, or if you're new to the field, a Master's of Public Health (MPH) degree will prepare you for future public health roles.
Why a Master's in Public Health?
A Master's in Public Health degree is a globally-relevant graduate programme that provides public health training, focusing on population health protection and improvement. The degree offers an integrated understanding of healthcare systems, how they operate, and their growth possibilities.
As part of the coursework, students can pursue various public health paths, including health promotion, policy development, and community health practices.
An MPH will advance your career if you're looking to qualify for roles that use economic, social, and medical methods to improve global health. The postgraduate degree will also make you more competitive for senior positions where a high level of educational achievement is expected.
What Can You Do With a Master's in Public Health?
An MPH is a versatile degree that opens the door to career paths in health research, policy, administration and leadership. With an MPH, you can work in the public or private sectors for government departments, hospitals, NGOs, or international organizations, to name a few. You could also pursue a career in academia, teaching at the university level, or conducting research.
Some MPH programs have specializations that can help you prepare for a specific career path. For example, if you want to be a healthcare administrator, consider an MPH with a concentration in health policy and management.
Master's in Public Health careers available to graduates include the following.
Epidemiology
Epidemiology is the study of how diseases spread and how they can be prevented. Epidemiologists collect data on health conditions and risk factors, then use this information to develop recommendations for disease prevention.
Epidemiologists need strong analytical skills to interpret data and identify patterns. They also need to communicate their findings to policymakers and the public. Master's in Public Health graduates who specialize in epidemiology are prepared for this career with their knowledge of biostatistics and research methods. Also, as an epidemiologist, you could work with governments or the World Health Organization to develop policy and disease control programs.
Healthcare Administrator
A healthcare administrator is responsible for the smooth operation of a healthcare facility. The job involves developing systems and structures to ensure quality patient care, as well as managing budgets and staff.
Healthcare administrators often have a background in business, which helps with financial reports and developing cost-effective strategies. Master's in Public Health graduates can use their knowledge of public health principles to improve the efficiency of healthcare delivery in their organization.
Public Health Educator
Public health educators develop and implement programs to promote healthy lifestyles and prevent disease. They work with community groups, schools, businesses, and government agencies to plan and deliver educational materials.
To be a public health educator, you need excellent communication skills to deliver presentations and workshops. Master's in Public Health graduates are well-suited for this career because of the training they receive in program planning and evaluation.
Community Outreach Worker
Community outreach workers connect people with the services they need. They work with vulnerable populations, such as the homeless, to ensure they have access to shelter, food, and healthcare.
Outreach workers need excellent interpersonal skills to build relationships. They also need to be familiar with the resources available in their community. Master's in Public Health graduates are often drawn to this career because of their interest in social justice and their desire to help those in need.
Clinical Research Coordinator
Clinical research coordinators work with doctors and nurses to plan and carry out clinical trials. They recruit participants, managing data, and ensuring the trial is conducted according to ethical and legal guidelines.
To be a clinical research coordinator, you need excellent organizational skills to keep track of complex data sets. You also need to work with people from different disciplines and follow strict protocols. Master's in Public Health graduates often pursue careers as clinical research coordinators because of their interest in science and their skills in data management.
What You Will Learn
MPH programs cover a broad range of topics, from biostatistics to health policy. Most programs require at least a year of full-time study. With an accelerated, online MPH, you can finish in 2 years while working full-time.
Core courses include public health principles, epidemiology, and research methods. Students then choose electives in areas such as environmental health or global health. The curriculum for a typical Master's in Public Health program may include courses such as these.
Public Health Principles
A Public Health Principles course introduces students to the basic concepts of public health. Topics covered include disease prevention, health promotion, and population health.
Epidemiology
Coursework for Epidemiology details the methods used to study diseases and their risk factors. Students learn how to collect data on health conditions and design studies to test hypotheses about disease causation.
Biostatistics
In Biostatistics, you learn about the statistical methods used in public health research and gain skills in data analysis. The course also covers basic concepts of probability and statistics.
Research Methods
A Research Methods course covers the principles of scientific research. You learn how to design studies, collect data, and analyze results, as well as ethical issues in research.
Health Policy
Health Policy is about the policymaking process at the local, state, and federal levels. Students explore approaches to policymaking and the impact of public health policies on population health.
Environmental Health
In an Environmental Health course, students gain knowledge about the relationship between environmental factors and human health. Topics include air pollution, water quality, and occupational safety.
Global Health
Modules for a Global Health course introduce students to global health issues such as infectious diseases, maternal and child health, and non-communicable diseases. You learn about the different approaches to addressing these issues and the challenges of implementing global health initiatives.
A Master's in Public Health Online
One of the great things about MPH programs is that they are available online. Online programs offer students the flexibility to study at their own pace and complete a degree on their own schedule.
Master's in Public Health online programs are designed for working professionals. The curriculum is the same as in traditional MPH programs, but courses are offered through online portals and students have more flexibility in terms of when they complete their coursework. Online classes are typically a mix of video recordings or live lectures with supplemental readings and assessments.
If you're interested in pursuing a Master's in Public Health, but you're not sure if you can commit to a full-time in-person program, an online program might be a good option for you.
Explore Postgraduate Public Health Courses
Ready to make a difference in the world while also preparing for an exciting career with job security? A postgraduate public health qualification can open up many career opportunities. If you don't want to commit to a full master's degree up front, you can start with a program-embedded Graduate Certificate in Public Health.
Universities offer a range of online courses contained in masters programs. They include graduate certificates, specialised graduate certificate courses, graduate diplomas and masters degrees. And with online programs available, it's easier than ever to get started on your path to a rewarding career.
Entry Requirements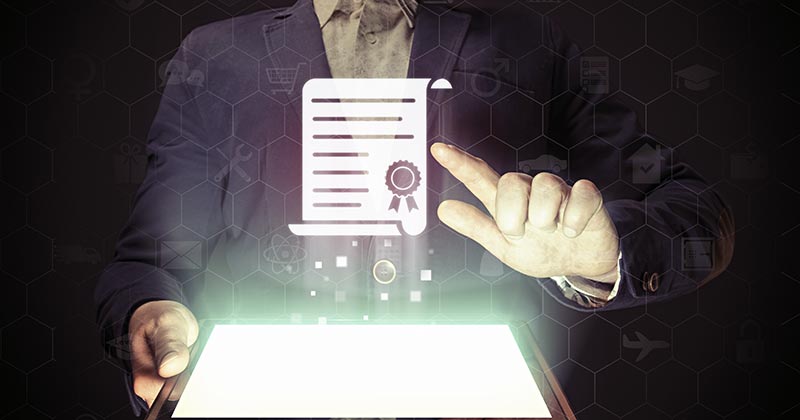 Entry requirements for Master's in Public Health programs are quite relaxed, reflecting that the discipline draws people from diverse professional backgrounds. A bachelor degree may be sufficient to gain entry to most programs.
Experience may also be a course admission factor for some programs. You may be able to gain entry to a master's program without a degree if you have extensive experience in healthcare or a human services field.