Start or advance your public health career with an online course. Choose from the best bachelor degrees, graduate certificates, diplomas, and master's degrees.
Explore the best online courses in public health from Australian universities and pave your way to a rewarding career. Online study is a pathway to jobs in epidemiology, health promotion, public policy, and more.
Learn how to promote community health and contribute to a happier, healthier Australia with the right online course. Whether you're interested in bachelor degrees, graduate certificates, diplomas, or master's degrees, your educational journey can begin right here.
The goal of a public health professional is simple: to improve the health and welfare of the community. With the right training, you can lay the foundations to contribute to a happier and healthier Australian population.
The job usually relies on tools such as community education, health regulations, community programs, and advancements in our knowledge base. While professionals in this field rarely handle patients directly, they work in various ways to advance the health interests of people everywhere. The impacts can be profound, as demonstrated in our responses to pandemics.
People launch public health careers through diverse pathways, often transitioning from other sectors within the healthcare industry. Whether you have a science, healthcare or administration background, courses are available to help you develop the skills needed for future roles.
For anyone serious about a career in community health, a university education is essential. Most people begin with a bachelor's degree in another discipline before specialising through postgraduate study.
The clearest path for career advancement is to do a master's degree with a specialisation in your desired sub-field. In-demand specialisations include epidemiology, data analytics, health promotion, environmental health, nursing, and policy development.
However, there are excellent postgraduate options available aside from master's degrees. Graduate certificate and graduate diploma courses are shorter and can better target your specific learning goals. These programs are often integrated into master's programs, enabling successful students to seamlessly continue their studies towards a master's degree.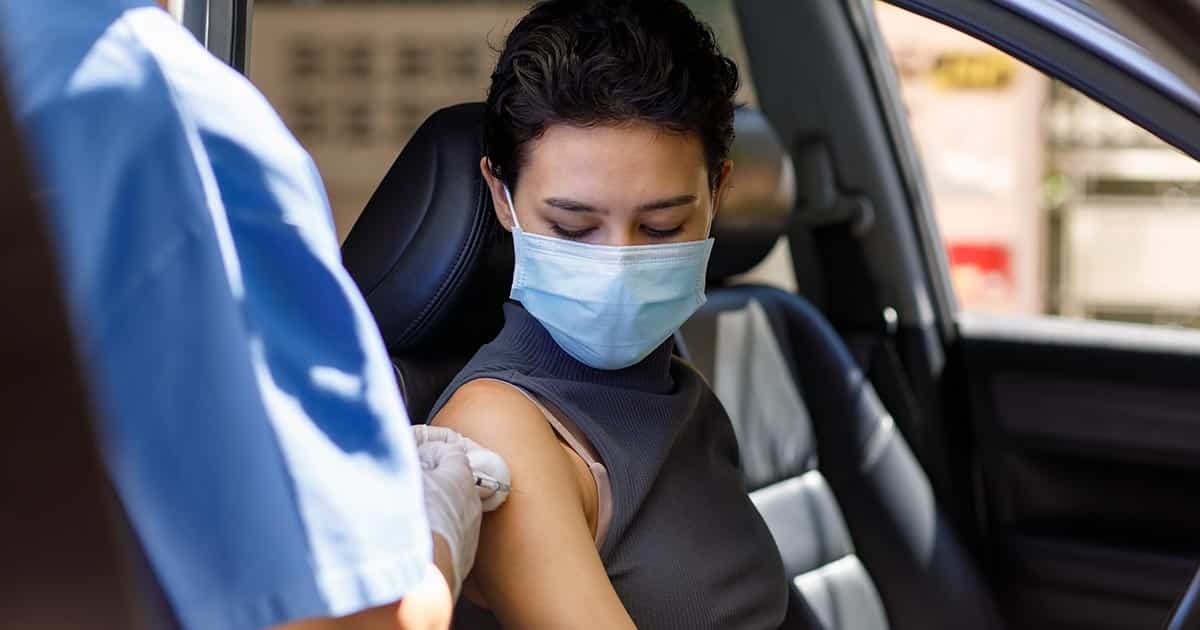 A Bachelor of Public Health offers a well-rounded education in how to address health challenges and improve individual and community wellbeing. As well as electives from related disciplines, you'll study disease, epidemiology, statistics, health policy, research and communications. Online bachelor degrees are similar to on-campus programs but with all academic content delivered online.
Deakin University - Bachelor of Public Health and Health Promotion
Deakin University offers a bachelor degree that is available in the cloud (online) format, combined with 120+ hours of practical experience in a health-related agency. One-third of  the three-year program are elective units. Apart from those, you'll study topics such as disease prevention and control, health protection, health information and data, population health, epidemiology and biostatistics, policy and research. With fieldwork replicated throughout the program plus the work placement component, graduates are primed to enter the workforce with job-ready skills. Graduates are also eligible to become members of the Public Health Association of Australia (PHAA) and for professional accreditation with the Australian Health Promotion Association (AHPA).
The first postgraduate course that is well worth considering is a Graduate Certificate in Public Health. This is a four-subject course that you can complete online over 8 months of part-time study.
A relatively short course, it typically forms part of a master's program. If you enjoy your postgraduate studies, you can easily continue studying to earn a graduate diploma or master's degree.
Topics covered in this foundations course may include data visualisation, epidemiology fundamentals, biostatistics, health systems, and qualitative research... READ MORE
We all acquired communicable disease knowledge from the COVID-19 pandemic. You can gain university credentials in this field with a postgraduate course.
A Graduate Certificate in Communicable Disease provides foundational education in public health, with an emphasis on monitoring and controlling spreadable diseases of the human population.
Topics student examine for this in-demand specialisation include epidemiology fundamentals, communicable disease, consumer engagement, qualitative research, and biostatistics... READ MORE
Many healthcare professionals have an interest in data analytics because you learn how to extract value from the large amounts of health data being collected every day. You can study this discipline in a postgraduate program.
A Graduate Certificate in Health Analytics course may cover topics such as measuring health system performance, data visualisation and visual analytics, biostatistics, and health risk models.
The mathematical course provides useful knowledge of health analytics, though further study may be needed to specialise in this quite technical field... READ MORE
A Graduate Diploma in Public Health might offer the ideal amount of learning for you. Comprised of 8 subjects, the course is halfway in duration between a graduate certificate and masters. You can earn the qualification over 16 months of part-time study online.
An advantage of this qualification is that you do more in-depth study compared to a grad cert while remaining focused on the topics of interest to you.
The program of study contains both core subjects and electives units. Electives may be chosen from healthcare, data analytics and business fields... READ MORE
An outstanding career could be built on the education foundation of a Master of Public Health. The degree qualifies you for almost any high-level role within Australia's healthcare system or public service.
In a 12-subject master's degree, you could cover advanced topics such as global health systems, advanced biostatistics, planetary health, leading health and social care, and using data for decision-making.
The online postgraduate program can be completed in 2 year's of part-time study – without requiring you to be away from work... READ MORE
University programs may be general or specialised. For a general course, you'll cover key topics such as epidemiology, research, use of statistics, communicable disease, non-communicable disease, inequality, and health promotion.
A bachelor degree is made up of 24 subjects and takes three years while graduate certificates, graduate diplomas and masters degrees normally consist of 4, 8 and 12 subjects respectively. Most programs are a combination of core subjects and electives. For bachelor and master's degrees especially, electives may be drawn from related disciplines such as health science, management, or data analytics.
If you're a working professional, flexible study options are available. Postgraduate programs are generally designed for students to learn online part-time while working full-time. Students typically complete one subject at a time over a 6-7 week study period. With accelerated study, you can complete six subjects annually as a part-time student.
University courses offer opportunities to gain foundational, specialised, and advanced learning in public health. Students delve into different issues and examine the available tools to improve community wellness.
Foundational knowledge and skills are typically acquired through bachelor degrees, graduate certificates, and core subjects in a master's degree. These programs provide essential knowledge of the Australian health system, evidence-based practices, major threats posed by communicable and non-communicable diseases, as well as intervention principles and strategies.
For advanced education in a specific area, you can opt for a specialised short course or choose a major within a longer program. You can build expertise in fields such as epidemiology, biostatistics, health economics, and healthcare leadership.
If you have a professional skillset already, you may be able to use that as part of your future job. The field is multidisciplinary and attracts people from areas such as healthcare, health management, law, the social sciences, and data analytics.
Job titles for graduates include community health and wellbeing officer, data analyst, epidemiologist, health coordinator, health planning and evaluation officer, health researcher, policy analyst, program manager, health promotion officer, and public health nurse.
Where are professionals employed? According to a University of Melbourne alumni survey, common employers of graduates are non-government organisations (such as global health and disease-specific agencies), government-affiliated organisations such as hospitals and health agencies, governments at multiple levels, universities and research institutes, and health and communications consultancies.