In an increasingly data-driven world, the role of the data analyst has emerged as a crucial and promising career path. With the growing recognition of the power of information, businesses are actively recruiting graduates with the skills to generate insights from data.
As technology advances and the volume of data explodes, the demand for skilled data analysts will continue to soar. Analytical skills enable companies to gain a competitive edge, shaping their business strategies based on knowledge unlocked from big data sources.
Let's explore why learning data analytics and pursuing a data analyst career can lead to tremendous, often lucrative job opportunities.
What Does a Data Analyst Do?
A data analyst analyzes data to identify patterns, trends, and correlations that provide valuable insights. They collect, clean, and organize data, making it ready for use. Using tools like Excel, SQL, and analytical software, they apply statistical and data analysis techniques to produce quantitative reports.
In addition to their technical skills, data analysts interpret the analysis results and effectively communicate findings to stakeholders and non-technical audiences. They create visualizations, charts, and reports, presenting complex data in a clear and understandable manner. This requires strong communication and storytelling abilities to translate data into actionable insights for decision-makers.
Beyond their analytical expertise, data professionals are problem solvers with a curious and investigative mindset. They formulate relevant questions and hypotheses, guiding their analysis to uncover potential opportunities and challenges for companies. Their ability to extract meaningful insights from data and guide decision-making processes ensures their continued relevance in the face of technological change.
Job Outlook
The job outlook for data analysts is filled with exciting growth opportunities. According to the U.S. Bureau of Labor Statistics (BLS), Management Analysts have around 950,600 jobs with an impressive 11% projected job growth. Market Research Analysts enjoy approximately 792,500 job openings, boasting an even more impressive 19% job growth.
| Occupation | Median Salary | Job Number | Job Growth (2021-31) |
| --- | --- | --- | --- |
| Management Analyst | $93,000 per year | 950,600 | 11% (Much faster than average) |
| Market Research Analyst | $63,920 per year | 792,500 | 19% (Much faster than average) |
| Financial Analyst | $95,570 per year | 373,800 | 9% (Faster than average) |
Source: BLS Occupational Outlook Handbook
These employment forecasts point to a vibrant future for skilled analysts, with ample opportunities for career advancement and success in the job market.
Companies across sectors are heavily investing in big data, contributing to the increasing need for data analysis. Telecommunications, insurance, advertising, financial services, healthcare, and technology industries are among the sectors adopting data analytics at a rapid pace. With applications in R&D, operations, marketing, and more, graduates have diverse opportunities to leverage their skills.
As big data continues to revolutionize industries, entire sectors stand on the brink of transformation. The potential impact of big data adoption is immense, with the ability to create value and increase operational efficiency. Growth of data analytics will produce a steady stream of opportunities for data analysts in the future.
Is it Worth Being a Data Analyst?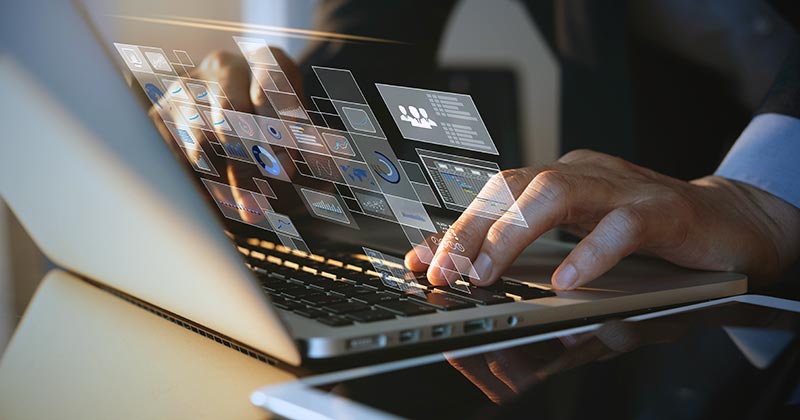 Is being a data analyst worth it? Absolutely! It's an emerging field with tons of opportunities and high-paying positions. Companies crave analytical capabilities to interpret and make sense of the massive amounts of data they collect.
Here are three reasons why a data analytics degree can lead to a rewarding career:
Lucrative compensation. Data analysts are in high demand, and companies are willing to pay top dollar for their skills. The average salary for management analysts is around $93,000 annually, making it a financially rewarding occupation choice.
Job security. With the growing demand for data analysts, you'll have plenty of job opportunities to choose from. Plus, many companies offer programs to support your higher education, paving the way for professional advancement.
Job prospects. Completing a degree in data analytics opens up exciting job options. From entry-level positions to growth opportunities through specialisation and rising up the ranks, you'll find an abundance of choices.
But remember, analyzing data is not for everyone. You need to be naturally curious, analytical, and a keen problem-solver. You'll be dealing with complex data and presenting it to non-technical audiences, so communication skills are a must.
If you love working with numbers, solving puzzles, and are interested in business strategy, then this might be the perfect line of work for you. However, if numbers and spreadsheets make you want to run for the hills, it may not be a wise choice.
To become a data analyst, a bachelor's degree is usually required. Master's degrees can lead to higher positions, but experience and relevant skills are just as important. Learning data analytics is not hard provided you have an interest and a willingness to tackle technical tasks.
Why Data Analyst is a Good Career for the Future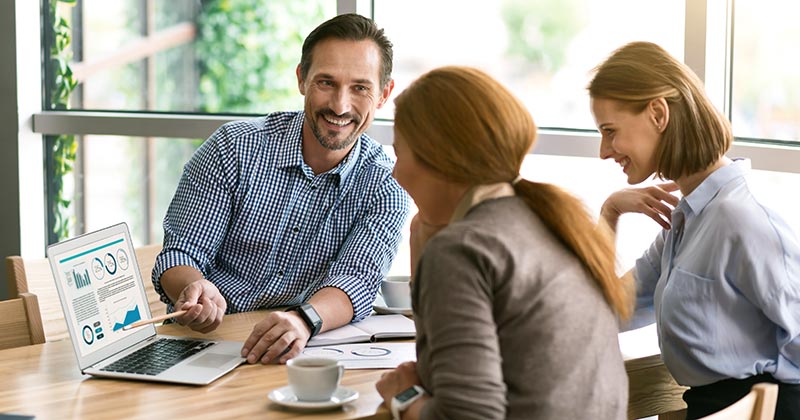 Data analytics is an excellent career choice for the future! It offers a world of opportunities, incredible growth potential, and the chance to specialize in various exciting industries.
In today's data-driven world, almost every industry needs data analytics to uncover valuable insights from massive amounts of information. The best part is that you can easily apply your analytics skills to any sector you find interesting. Whether it's finance, marketing, healthcare, or something else, data analysts are in high demand everywhere.
The field of data analysis has a wide range of specialized roles to suit your interests. You can be a Research Analyst, digging into market info and insights for companies. Or maybe a Marketing Analyst, helping businesses understand consumer wants and pricing strategies.
If you're into finance, being a Risk Analyst is a great choice, or you can solve business performance issues as an Operations Analyst.
Business Intelligence Analysts provide insights about competitors, and Healthcare Analysts work on improving patient care. Budget Analysts, on the other hand, help companies improve their financial situation.
With all these exciting options, data analytics promises a bright future full of diverse opportunities for growth and specialization. So, if you're curious about the data-driven world and love solving problems, data analysis could be the perfect vocation for you!
How to Pursue a Data Analytics Career Path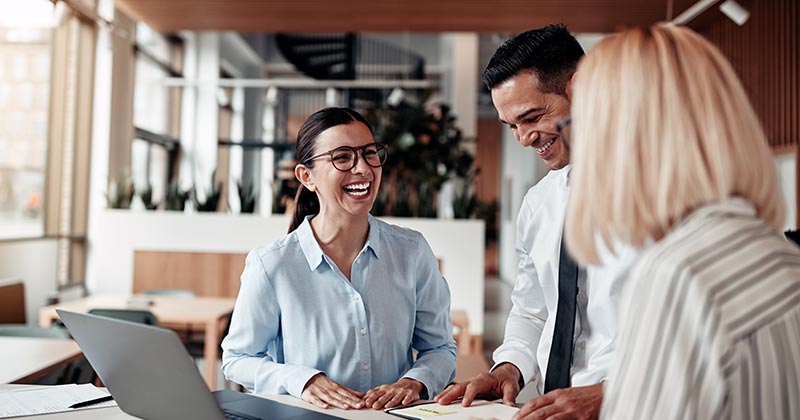 To pursue a data analytics career, education plays a crucial role in kickstarting your journey. A bachelor's degree in data analytics, mathematics, statistics, computer science, or related fields provides a strong foundation for success.
If you're aiming to specialize or transition in your career, consider postgraduate education as a potential game-changer. The benefits of taking a data analysis course online include qualifying for more jobs, boosting your salary potential, and gaining access to professional resources and tools essential in the field of big data analytics.
University courses for data analysts include bachelor degrees, graduate certificates, graduate diplomas, and masters. They cover data analytics, data science, AI management, and business analytics, with varying levels of technical and business skills required. Online courses are flexible, allowing you to customise your learning experience.

12 Best Data Analytics Courses Online in Australia
In a data analytics career, having a dynamic skill set is essential. You'll need proficiency in working with numbers, a keen eye for patterns and insights, and excellent organizational abilities. While experience is valuable, solid academic performance is often important for entry-level positions. Practical knowledge gained from related roles can also be advantageous.
As you advance in your data analytics career, you'll encounter specialized paths such as business analysis, corporate strategy, and sales analytics. Embrace these diverse opportunities to shape decision-making across industries. Build your experience and insights by exploring different datasets and getting to know stakeholders.
Data Science and Business Analytics Jobs
Data science and business analytics offer diverse career paths for professionals skilled in data analytics. The role of an analyst lies somewhere between that of a data scientist and a business analyst, providing different lines of work to explore.
Developing data science skills suits those interested in programming and complex data manipulations. Data scientists use algorithms and machine learning to extract insights and solve problems, giving users ready access to data.
On the other hand, specializing in business analytics allows you to become more involved in the process of developing business strategies. Business analysts work closely with stakeholders, providing valuable insights to guide strategic choices and improve overall performance. They are experts at using data to inform decision-making.
These alternative paths provide exciting opportunities as data continues to shape the future of businesses and industries. With the growing demand for skilled data analysts, investing in learning data analytics seems like a smart move with tremendous upside potential.