Discover how an MBA gives access to great jobs and high salaries in the Australian job market.
Looking to advance your career, increase your earnings, and make your mark in Australia? An MBA might be your ticket. It represents an investment in your future, bringing essential skills, knowledge, and opportunities.
MBA programs open up in-demand positions in fields such as finance, management, consulting, and healthcare. It's a coveted degree for ambitious individuals and discerning employers alike, offering versatile skills that are valuable in today's interconnected, tech-driven business world.
Whether your goal is to climb the ladder in your current field or pivot into a new industry, an MBA can open these doors. So, what exactly can you do with an MBA in Australia? Let's explore the jobs, specialisations, careers, and salaries linked to a Master of Business Administration.
Australia's robust economy, which boasts strong sectors such as finance, healthcare, and technology, creates strong demand for MBA graduates. A thriving economy needs skilled managers to drive growth and innovation.
Employers in Australia hold the MBA qualification in high regard. As per the Graduate Outcomes Survey, the median annual salary for Business and Management graduates, which includes MBAs, was second only to Dentistry, standing at $115,000 in 2022. This highlights the significant value of a management degree in the Australian job market.
The degree is generally seen as a complementary qualification that boosts an individual's career. Rather than a standalone credential, it acts as an amplifier for those already on a successful path. Degree holders, equipped with strategic thinking and leadership skills, are often fast-tracked into senior roles. This trend sustains the high demand for MBA graduates.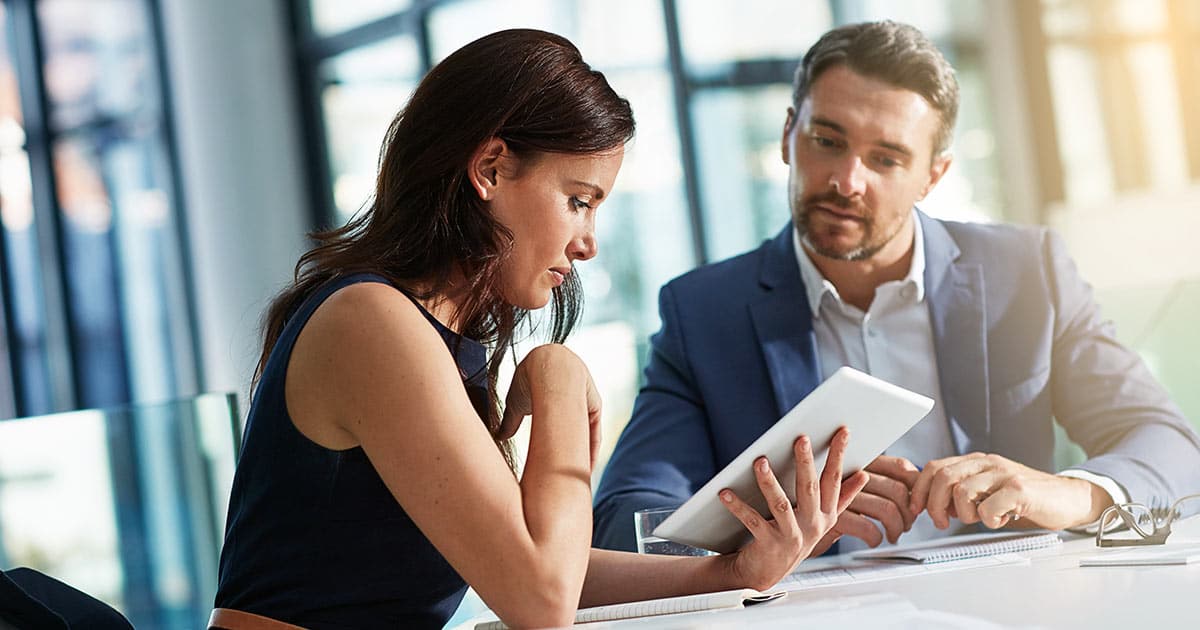 A Master of Business Administration degree can open doors to high-paying roles across industries. Using salary data from au.indeed.com, let's explore the top 10 jobs for an MBA graduate in Australia and identify the best specialisations for each occupation.
1. General manager
Average earnings: $134,931 (882 observations)
A general manager oversees all aspects of business operations, sets strategic goals, and makes key decisions to drive company success. This role demands a broad understanding of business functions, strategic thinking, and strong leadership. An MBA in General Management or Leadership, focusing on business strategy, decision-making, and organisational leadership, would be advantageous. Another option is a Master of Leadership and Management program.
2. Project manager
Average pay: $130,003 (3.3k sample size)
A project manager plans and oversees projects to ensure they are completed in a timely fashion and within budget. PMs should have a keen understanding of project lifecycles, excellent problem-solving skills, and leadership capabilities. Consider an MBA specialising in Project Management or Technology Management, with a focus on risk management, resource allocation, and project planning. Project management degrees are also available.
3. Finance manager
Average salary: $129,373 (901 salaries reported)
A finance manager oversees financial planning, manages company investments, and conducts budgeting and reporting. This position requires a strong understanding of financial principles, problem-solving skills, and leadership abilities. An MBA in Finance program would be ideal, focusing on financial management, investment analysis, and strategic financial management.
4. Program manager
Annual salary: $123,249 (941 salaries reported)
A program manager coordinates multiple interrelated projects, ensuring alignment with business objectives. This role requires robust leadership, organisational, and strategic planning skills. A good major, especially for tech-related programs, could be an MBA in Technology Management, honing skills in strategy formulation, resource allocation, and process optimisation.
5. Product manager
Mean earnings: $122,033 (537 salaries reported)
A product manager guides the success of a product, coordinating teams and overseeing product development and marketing. They need to understand market trends, and have excellent communication and strategic planning skills. Consider an MBA (Business Analytics) or specialisations in Marketing or Technology Management, developing skills in market research, product development, and tech trend analysis.
6. Human resources manager
Average salary: $119,282 (687 salaries reported)
A human resources manager coordinates employee relations, manages benefits and compensation, and develops recruitment strategies. For this role, a solid understanding of organisational behaviour, conflict resolution skills, and leadership capabilities are needed. An MBA in Human Resources Management or a specialised HR masters, concentrating on talent management, organisational development, and strategic HR policy-making, would be beneficial.
7. Healthcare Manager
Yearly pay: $112,636 (2.1k sample size for 'Unit Manager')
A healthcare manager oversees operations within a healthcare unit, department, or facility, ensuring compliance with healthcare laws and regulations, while improving efficiency and quality in the delivery of healthcare services. This role requires an understanding of healthcare systems and processes, excellent communication skills, and strong leadership. The ideal program would be an MBA in Healthcare Management.
8. Operations manager
Average pay: $110,836 (1.5k observations)
An operations manager oversees business operations, requiring a deep knowledge of operational processes, problem-solving abilities, and leadership skills. Relevant MBA specialisations could be Operations Management, Business Strategy or General Management, providing broad business knowledge, strategic decision-making skills, and leadership techniques.
9. Marketing manager
Mean salary: $104,053 (705 sample size)
A marketing manager shapes marketing strategies, supervises campaigns, and interprets market trends. A strong grasp of market dynamics is important in this role, along with adept communication and strategic thinking. Consider doing an MBA in Digital Marketing to strengthen skills in consumer behaviour, and strategic and digital marketing.
10. Business development manager
Average salary: $98,165 (2.9k salaries reported)
A business development manager identifies growth opportunities, nurtures client relationships, and propels strategic initiatives. In this role, understanding business operations, alongside having proficient problem-solving and leadership skills, is essential. The ideal MBA specialisation is Marketing or Business Analytics, with an emphasis on market analysis, customer engagement, and strategic decision-making.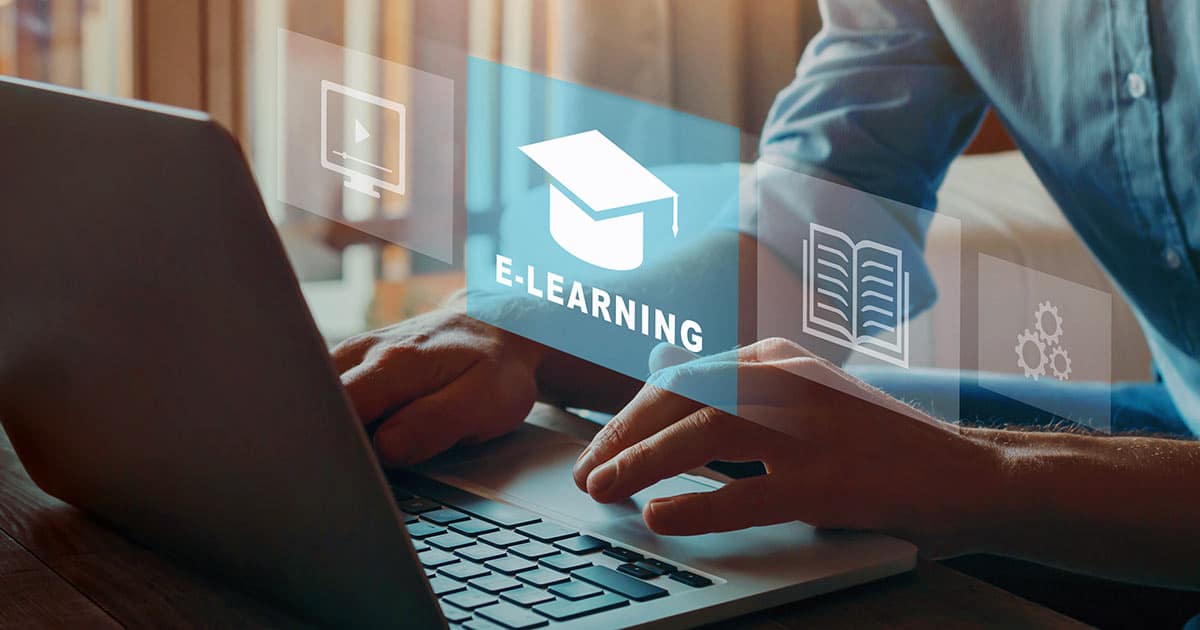 An MBA can significantly boost your earning potential. The combination of an advanced skill set and big-picture thinking sets MBA graduates apart in the job market, often leading to higher salaries and rewarding career opportunities.
An MBA program arms you with a set of valuable skills. You gain leadership abilities, allowing you to guide teams and drive business strategies effectively. MBA students also learn business analysis and critical thinking, enabling you to dissect complex business situations and make informed decisions. Additionally, you'll refine your communication and interpersonal skills, which are key to navigating and influencing the business landscape successfully.
These skills do more than just make you competent; they elevate your market worth. The high-level business perspective that an MBA imparts is valued in the corporate world. Employers recognise the strategic edge that MBA holders can bring.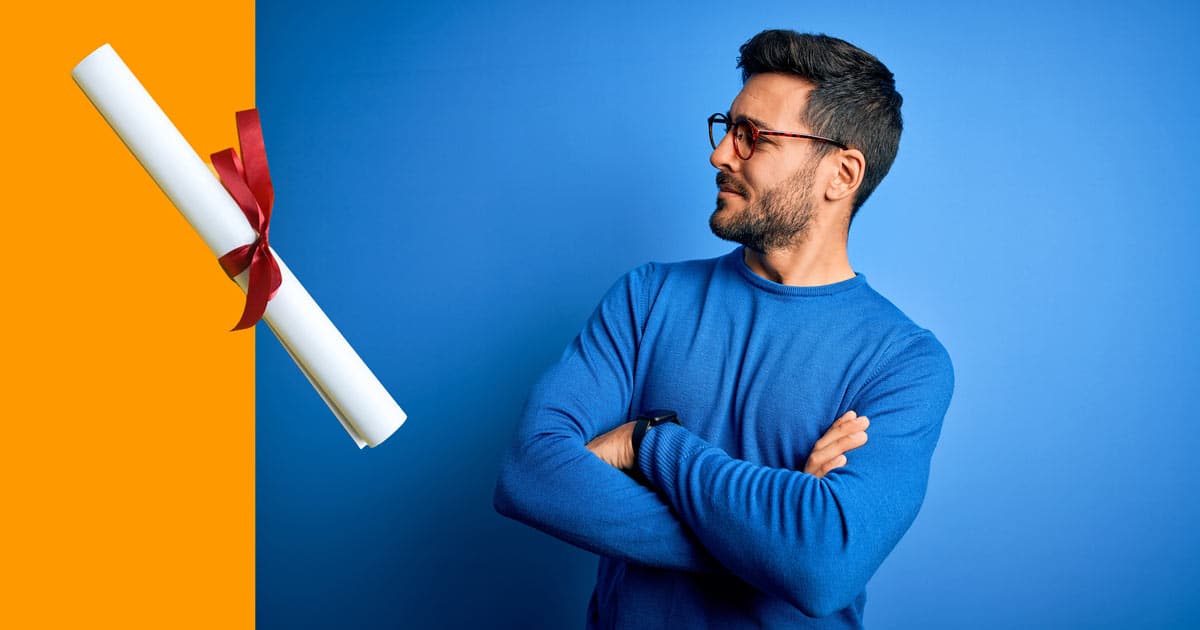 When it comes to financial gain, the degree can easily pay for itself. One or two job offers or promotions, made possible because of the MBA, can cover the costs.
The data is quite telling. For instance, the average MBA salary in Australia, calculated from four income measures, stands at $114,182 per year. This figure underscores the financial benefit of an MBA degree, enhancing its appeal for professionals aiming to fast-track their career growth.
On the other hand, business school does require a significant investment of time and money. Balancing study with work and personal commitments can be challenging. Plus, MBA programs can be expensive.
However, there are ways to lower costs. Australian universities offer accelerated MBAs online, which allow you to keep working full-time while studying part-time. Also, government's FEE-HELP loans cover tuition fees, making MBA courses more accessible to many Australians.
While challenging, an MBA is academically easier than many people imagine. It requires a substantial commitment of time, study effort, and finances. However, you don't have to be intellectually brilliant to finish the course.
Cognitive intelligence matters, but emotional intelligence, organisational skills, and motivation are equally crucial. Success hinges on managing your schedule effectively, staying motivated, and juggling commitments.
The difficulties that come with an MBA can be alleviated with the right strategy. Time management is key, especially if you have work or other responsibilities. The online MBA is a popular choice, allowing flexibility to balance study, work, and personal life. Be prepared for around 10 hours of study per week per subject if you do an accelerated online course.
Motivation is closely tied to reward. Recognising the benefits of the degree can fuel your motivation to overcome challenges. The financial investment and time you put in are significant, but the return is often greater. The skills, knowledge, and networks you gain can lead to better job opportunities, higher salaries, and a successful career.