The MBA stands out as the most popular postgraduate option on the market across all professional disciplines. But what skills do you get from completing a Master of Business Administration degree?
MBA graduates gain both management and business skills. MBA programs combine academic study with practical case studies. Management and leadership are core skills you gain from any MBA degree, along with business analysis, critical thinking and interaction skills.
Earning an MBA provides an excellent grounding for anyone with management aspirations. The degree takes time and motivation to achieve. But the MBA is worth its weight in gold once you learn MBA skills and hold the qualification itself.
In this article, we'll unpack some of the key skills and benefits that you can get from an MBA. You should gain a better sense of what your investment is going to reap for you. Let's dive in.
Leadership Skills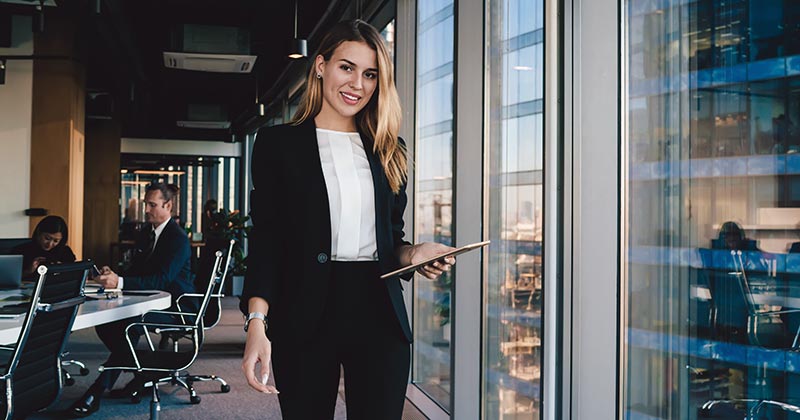 If you ever thought leadership was some innate quality than can't be learned, think again. A key objective in most MBA programs is to teach leadership skills. MBA programs cultivate leadership skills in three ways: personal reflection, knowledge building and experiential learning (Mallory).
Some of the subjects you may study in the leadership space include organisational leadership, business strategy, leadership principles and styles, and how to motivate others to achieve a company's vision.
An example of applied leadership training is when students participate in three online projects in groups of three, first as "learner", then as "manager" and finally as "leader". The role-based approach clarifies the difference between normal professional work and the responsibilities of managers and business leaders.
Business Analysis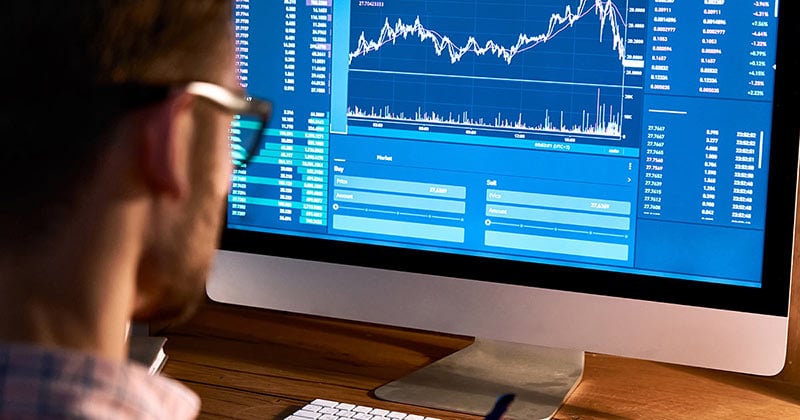 Business analysis skills allow you to make decisions from a position of strength, knowing the current state of play and relevant emerging trends. The ability to do business analysis is key to being a successful manager and leader, especially in this era of data-driven decision making.
An MBA will strengthen your analytical skills on multiple fronts. Accounting, economics, finance and marketing are core subjects that you'll find in almost every MBA program. These give you tools to analyze businesses and business-related problems, which underpin strategic thinking.
Accounting is known as the language of business
Economics teaches the mathematics of optimization
Finance is concerned with funding business activities
Marketing gives a logical framework for producing revenue.
Whether or not you formally study business analytics in your MBA program, noting that you can do an MBA in Business Analytics, you'll develop analytical and strategic thinking skills. In case studies, for example, you'll often be given statistical and other business data and asked to develop strategies to solve a management problem.
Related: Business Analyst: Job Description, Role and Skills
Critical Thinking
In MBA programs, it's not the content that is so valued. You can, for example, find business case studies anywhere these days. Instead, what is valued are the critical thinking skills that you learn to apply.
MBA students learn how to break problems down into components and go back to first principles so that you can come up with unique solutions that get at the core issue. This is much easier said than done, of course.
Most of us tend to default to auto-pilot, following the status quo of what we've done in the past. A good MBA program teaches you to avoid those tendencies and instead be much more rigorous in your thinking. You learn how to pull apart your assumptions and check them for accuracy and relevance before you make decisions.
This sort of original thinking is possibly the most powerful skill you'll learn, and it expands its reach far beyond your professional life. With a little practice, you can become a much more rational and balanced thinker at all times.
Communication Skills
One of the key requirements of an MBA student is that you work through scenarios, analyse them, and come up with your own opinions and solutions that you think will make the difference. You then need to be able to communicate those ideas clearly and in a nuanced fashion.
Analysing and expressing your thoughts helps to improve your communication skills, which is an underrated element of business success. You can have the best ideas in the world but, if you can't communicate your thoughts and influence others, you'll never have an impact.
A study from Bloomberg showed that, when they asked companies about what skills were most in need within their organizations, communication skills came out as one of the most highly valued.
These soft skills are in short supply. If you can master the art of communication, you'll put yourself in a good position to succeed. MBA business schools offer different written and verbal communication platforms. The programs provide opportunities to develop techniques and confidence to communicate ideas persuasively.
Interpersonal Skills
Studying for an MBA is a terrific opportunity to develop your interpersonal skills. But what are these skills anyway?
Interpersonal skills are the behaviors and strategies people use to achieve productive relationships with others. With respect to the business world, we're mainly focused on relationships with work colleagues, bosses, staff, customers, suppliers, partners and other stakeholders.
Examples of the kinds of soft skills you need to succeed in a work environment are the ability to:
listen in a receptive and adaptable manner
see and capture opportunities to collaborate
engage in relaxed conversations that serve to build professional networks
motivate and lead others.
While it is entirely possible to go through an MBA program without enhancing your interpersonal skills, that would be a wasted opportunity. MBA students are committed to self-improvement. You'll study management and leadership subjects together. You'll have opportunities to put theory into practice when working on groups tasks or at networking forums with classmates and even industry partners.
Ideally, the business school will establish within you mindsets and habits the lead to interpersonal success after graduating. You may see the benefit of cultivating relationship-building skills and the potential to work on these abilities every day.
Career Capital
An MBA is often described as a career accelerator because of the in-depth business skills that you acquire throughout the process. By digging into business problems of all kinds, you learn different tools, techniques and ways of thinking. All of this practice can help you advance your business savvy and capabilities in the workplace.
Employers love MBA graduates and MBA skills. You may even be able to convince your company to pay for your degree. Online MBA programs allow you to continue working while studying.
Those who have been through graduate management education bring new insights, new ideas and a fresh take on modern business back to work. It's difficult to understate just how valuable this career capital can be as you aim to advance in your field.
An MBA education also develops entrepreneurial skills. While entrepreneurs need to have some innate qualities, such as creativity, self-drive and comfort with risk, they also benefit from skills you can learn. An MBA makes you a better entrepreneur. Knowing how to communicate well, do business analytics and lead a team, for example, are abilities that definitely help when starting your own business.
Improved Productivity
A good MBA program is an intense experience that asks a lot from you in a short space of time. Through a carefully structured curriculum, the degree aims to stretch you and push you out of your comfort zone.
While MBA programs can be hard in some ways, the experience actually shows just how productive you can be when focused and operating efficiently. You learn an enormous number of productivity enhancing skills, both directly and indirectly, that transfer back to your post-MBA life.
An instructor once summed up the MBA experience as a "two-year course in decision-making and trade-offs". Balancing trade-offs and choices is necessary in the cases being explored as well as in your own work and study habits.
You must learn to control your time and maximise effectiveness to succeed with MBA studies. Accomplishing your goal will help you in leaps and bounds going forward.
Improved Job Prospects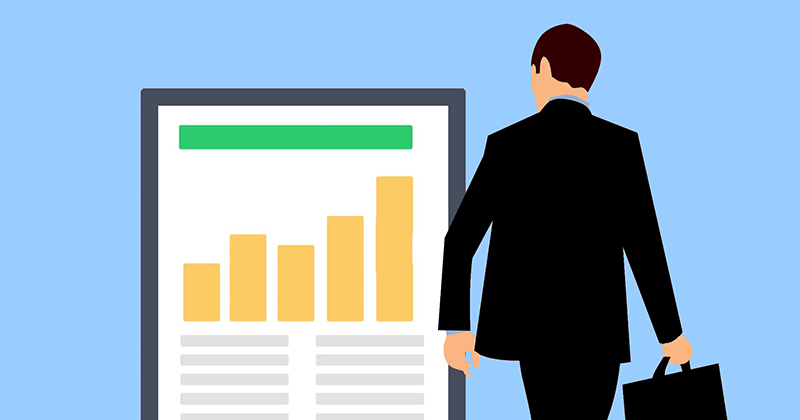 Building on the point above, MBAs help to enhance your credibility when looking for jobs. The reputation of MBA degrees are globally recognised. You'll find that your job prospects will drastically improve when you have one under your belt.
The credential is a marker that shows to hiring managers that you can work hard, you are adept with problem solving and you have a well-rounded business understanding. As well, recruiters will anticipate that you've internalised some of the modern innovations that are affecting the business world.
Because of the skills gained, you stand out from other candidates. An MBA degree gives you a much better chance of getting those highly sought after positions.
Not only that, but you'll be able to command a significant salary premium. A 2021 study from the Graduate Management Admission Council (GMAC) estimated that the degree delivers around a premium of around $3m in lifetime earnings over 35 years. That is a staggering figure, showing the importance of an MBA in the marketplace.
Benefits and Opportunities
There you have it, those are just some of the key skills and benefits that come with an MBA degree. As you can see, they range across the gamut and will give you a well-rounded set of abilities. You can apply MBA skills in any business situation for your and your company's benefit.
The combination of and interplay between these career enhancements are what makes an MBA unique. Everyone's learning journey is different but, at the end of the day, you walk out with a newfound confidence and skill set. An MBA will set you apart from those who haven't had the opportunity.
All that remains then is to take the leadership, analytical, critical thinking, time management, interaction and other MBA skills you've gained and put them to work. When you do that, your career opportunities will continue to grow.