Start or boost your HR career with a masters degree. Study online while working full-time.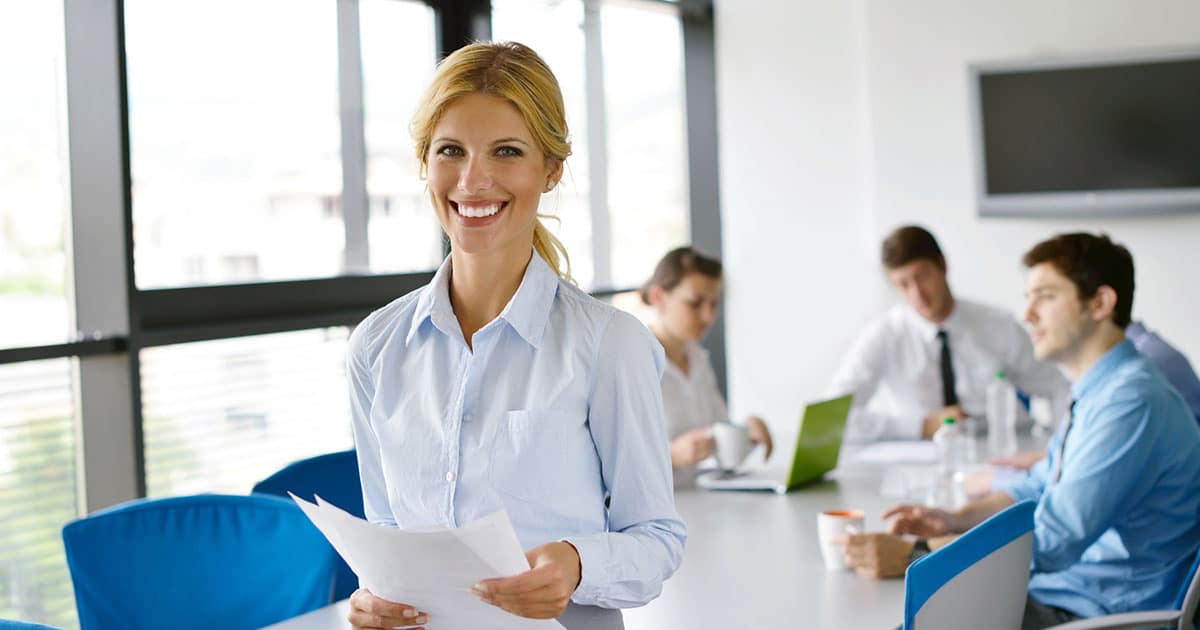 Studying for a Master of Human Resource Management is a way to become a human resources manager or give your current HR career a boost. Programs are open to uni grads (any discipline) and professionals with relevant experience.
With a masters in HR, you learn how to manage staff strategically. For example, program participants explore how to align employee and company goals to achieve great results for everybody. Online HR masters allow you to do this kind of training as a working professional.
Course Overview
HRM is a rewarding career in Australia due to the demand for expertise across virtually every organisation. A master's degree in this field positions you for high-paying roles such as HR manager, HR director, and recruitment manager.
The program can be completed within a reasonable timeframe. With credit for relevant qualifications, the duration can be as short as 18 months part-time. Without prior qualifications and experience, 2 years of part-time study is more typical.
The course will cultivate knowledge and skills for the key activities of HR managers while also offering opportunities for specialisation. Topics may include managing people and organisations, performance management, employee relations, and learning and development.
Best Degrees for an HR Manager
While an undergraduate business degree with an HR major offers sound career preparation, a master's degree with an HR specialisation remains the optimal choice for long-term career success.
A high level of education is anticipated for HR managers, as the role frequently involves developing employees and recruiting and managing highly qualified candidates. Without a higher level of educational attainment, you might lack relevant experience and authority.
Among the various master's degrees, three main options stand out. You can opt for a professional degree that readies you for a wide range of HR roles, a leadership HR master's with an emphasis on executive responsibilities, or a Master of Business Administration (MBA) to develop broader managerial capacities.
ECU - Master of Human Resource Management
The 100% online Master of Human Resource Management from Edith Cowan University is flexible and exam-free. Online study is accelerated, meaning you study part-time throughout the year. You can also fast-track your degree, and skip 3 of the 12 subjects, if you have a major in HR, management, business administration, or employment and/or industrial relations. Students explore the key aspects of being an HR manager, including managing people and organisations, employee relations, managing and rewarding performance, healthy work and wellbeing, and people analytics.
RMIT Online - Master of Human Resource Management
RMIT Online offers an accelerated Master of Human Resource Management degree. The program is forward looking and aims to build leadership expertise for creating better workplaces. Topics include key concepts, professional practices, strategic human resource development, contemporary strategic issues, employment law, and managing for entrepreneurship and innovation. The 100% online program is ideal for working professionals. You study flexibly in an interactive online environment, with each subject delivered in a 7-week study block.
UTS Online - MBA (Organisational Learning)
The flexible MBA from UTS Online has an 'Organisational Learning' specialisation. The program suits HR managers who want to lead and support innovation in how employees learn. The 100% online MBA is made up of 12 subjects, with 8 core subjects and 4 electives. For this specialisation, you have 6 electives to choose from: Designing Innovative Learning, Evaluating Learning and Innovation, Leading Innovative Practices, Leading Learning, Mentoring in the Workplace, and Strategic Learning in Workplaces. The forward-looking MBA also explores business analytics, finance for managers, leading people and change, and strategy and negotiation.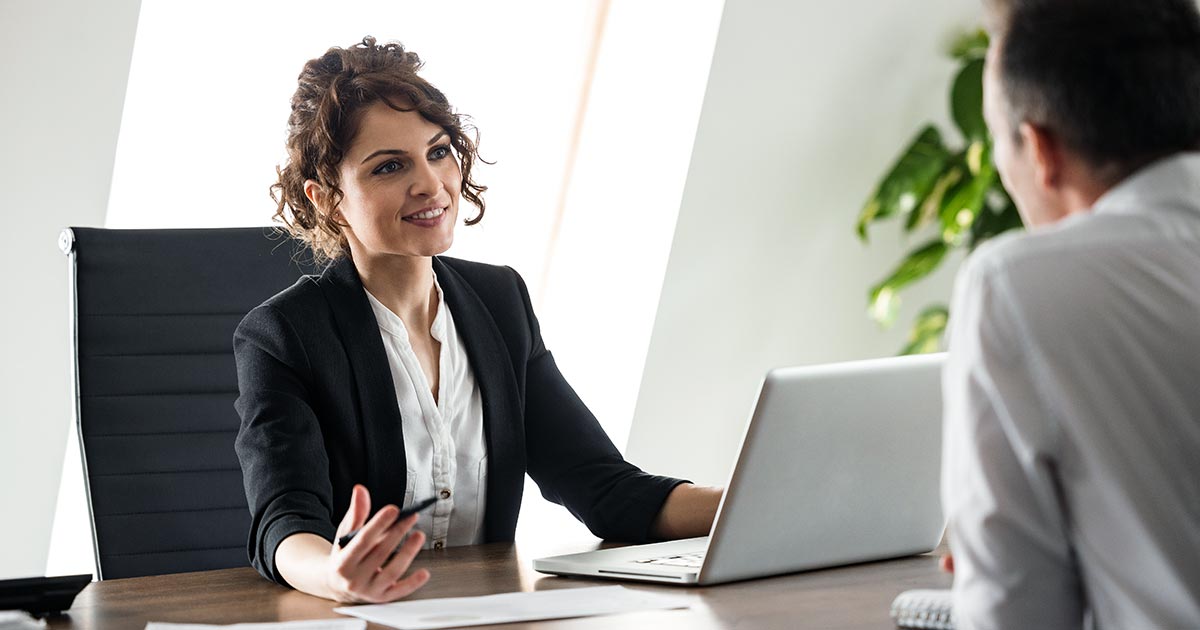 If you're after a rewarding career that allows room for advancement, HR is a great choice. With a well-defined career pathway, you can steadily rise from an assistant role to a lucrative executive position.
Human resources management is one of the highest-earning business specialisations. A masters degree in this field could elevate your career, opening up opportunities for more responsibility and higher salaries.
Ideal for the organised, problem-solving communicator, a career in HR involves smoothing out workplace challenges and positively influencing company culture. It's the backbone of every mid-to-large scale organisation, offering you job security and opportunities across industries and cities.
HR specialist positions
Employee adviser
Human resources officer
Learning and development officer
Pay/rewards officer
Recruitment manager
Trade union officer
Training facilitator
Workplace relations officer
Executive HR roles
Change management consultant
Employment relations manager
Human resources director
Industrial relations manager
People and culture manager
Training and development manager
Work, health and safety manager
Workplace relations manager
To excel in HR management in Australia, acquiring higher education in HR or related fields is crucial. The preferred undergraduate degrees include a Bachelor of Business with an HR major.
Postgraduate credentials, such as a Graduate Certificate in Human Resource Management, or a specialist graduate diploma or masters degree, are often in the portfolios of successful HR managers. Notably, a Master of Human Resource Management is seen as the gold standard, offering in-depth training and solidifying your credentials for senior HR roles.
Ultimately, these qualifications can boost your competitiveness in the job market, paving the way for more opportunities. These credentials can be beneficial throughout your career, bolstering your prospects for the human resources roles you aspire to.
Related: Human Resources (HR) Manager Qualifications in Australia
If you're an experienced HR manager, an MBA might be the right education choice for you. This degree could open up a wider range of career opportunities, even beyond HR, particularly if you're aiming for higher-level leadership roles.
An MBA provides a blend of comprehensive business knowledge and management training. If you're proficient in your HR responsibilities and are geared up for new challenges, the MBA can help you hone broader skills. You may gain fresh insights and tools to enhance your work contributions.
Conversely, a specialised Master's in Human Resource Management is ideal if you aim to deeply explore HR. It sharpens your expertise in theories and practices, preparing you to tackle complex issues and influence strategies. Choose this if you aspire to lead in HR and drive organisational change.
A good Masters in HRM explores the discipline's core topics, developing essentials skills HR managers routinely use. Programs may also offer elective units, which are usually drawn from related management fields. Here are example subject lists for an online HR masters.
Managing People and Organisations
HRM Fundamentals
Managing Employee Relations
Acquiring and Managing Talent
Managing and Rewarding Performance
Healthy Work and Wellbeing
Diversity and Inclusion
People Analytics
Connecting Strategy and HRM
Current Issues in HRM
Managing Change
Key Concepts in HRM
Professional HRM Practices
People and Organisations
Employment Law
Strategic Human Resource Development
Employment Relations from a Global Perspective
Contemporary Issues in Strategic HRM
Global HRM
Business Research Design
Issues in Diversity
HRM for Entrepreneurship and Innovation
Graduates of an HR master's program have well-developed knowledge and advanced skills in key areas of responsibility for HR managers. Competencies you can expect to build include being able to:
Formulate and communicate strategies to improve people and organisational management
Apply knowledge of employment law and agreements to manage employee relations
Acquire and cultivate talent through recruitment and performance management
Use HR information systems to support data-driven planning and decision-making.
Entry requirements are typically that you either have a bachelor degree in any discipline OR substantial (say, 5+ years) experience in a professional setting. Holding a business-related degree can reduce the number of subjects you need to complete, especially if your degree was focused on HR or related fields.