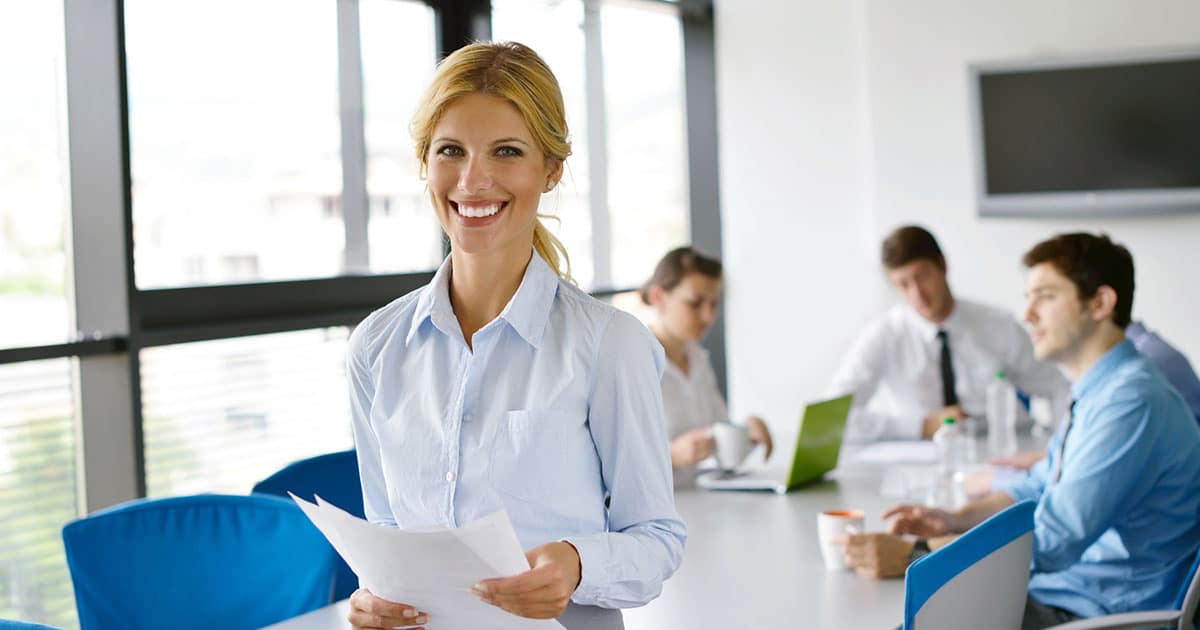 Studying for a Masters in Human Resource Management online is a way to become a human resources (HR) manager or give your existing HR career a boost. Online Masters in HR are open to university graduates (any discipline) and professionals with relevant experience.
In a Master of HR Management program, you learn how to manage staff strategically. For example, students explore how to align employee and company goals in order to achieve great results for everybody. Online courses allow you to do this kind of training as a full-time worker.
To get your Masters in Human Resource Management quickly, consider an accelerated, fast-track program. Accelerated online programs allow you to complete a subject every 2 months as a part-time student. Fast-track programs give you academic credit for previous study and/or professional experience, potentially cutting the length of a Masters in HRM from 16 subjects to 9-12 subjects.
ECU Master of Human Resource Management
The 100% online Master of Human Resource Management from Edith Cowan University is flexible and exam-free. Online study is accelerated, meaning you study part-time throughout the year. You can also fast-track your degree, and skip 3 of the 12 subjects, if you have a major in HR, management, business administration, or employment and/or industrial relations. Students explore the key aspects of being an HR manager, including managing people and organisations, employee relations, managing and rewarding performance, healthy work and wellbeing, and people analytics.
An attractive study option for many HR managers is a Masters of Human Resource Management that emphasises contemporary leadership. Companies are increasingly investing in workplace culture to drive productivity improvement. That is propelling demand for HR managers with the skills and knowledge to be agents of change. In a leadership-orientated HR masters, you learn modern techniques for shaping culture to support people and businesses.
RMIT Master of Human Resource Management
RMIT Online offers an accelerated Master of Human Resource Management degree. The program is forward looking and aims to build leadership expertise for creating better workplaces. Topics include key concepts in human resource management (HRM), professional HRM practices, strategic human resource development, contemporary issues in strategic HRM, employment law, and HRM for entrepreneurship and innovation. The 100% online program is ideal for working professionals. You study flexibly in an interactive online environment, with each subject delivered in a 7-week study block.
A good Masters in Human Resource Management explores the discipline's core topics, developing essentials skills HR managers routinely use. Programs may also offer electives, which are usually drawn from related management fields. Here are example subject lists for a Masters in HR online.
Managing People and Organisations
Human Resource Management Fundamentals
Managing Employee Relations
Acquiring and Managing Talent
Managing and Rewarding Performance
Healthy Work and Wellbeing
Diversity and Inclusion
People Analytics
Connecting Strategy and HRM
Current Issues in Human Resource Management
Managing Change
Key Concepts in Human Resource Management
Professional HRM Practices
People and Organisations
Employment Law
Strategic Human Resource Development
Employment Relations from a Global Perspective
Contemporary Issues in Strategic HRM
Global Human Resource Management
Business Research Design
Issues in Diversity
HRM for Entrepreneurship and Innovation
The entry requirements for a Masters in Human Resource Management are typically that you either hold a bachelor degree in any discipline OR have substantial (say, 5+ years) experience in a professional setting. Having a business-related degree can reduce the number of subjects you need to complete, especially if your degree was focused on HR or related fields.
Here are examples of course admission requirements. Enquire for further details.