Getting a Master of Business Administration (MBA) degree is something many people aspire to, and for good reason. Perhaps you are thinking of studying for an MBA yourself. But should you study for an MBA now or sometime in the future?
Here are seven questions to help you decide if the time is right. If you can answer "Yes" to every question, then you might want to think about enrolling right now.
1. Can I Find the Time?
Let's get real here with how much time you need to set aside each week for study. You might see recommendations of 15-20 hours per week for a single subject. Those kinds of estimates seem inflated – perhaps because they come from universities and not students.
Think of it this way. In Australia today, most MBA students are doing online courses. In general, they also study part-time while working full-time. And they are managing for the most part – otherwise, they wouldn't do it.
I've been studying through the open university (distance and part time). They estimate approx 25 hours per week to complete in 2 years, but I haven't needed anything like that. More like 10.

Reddit forum
Realistically, about 10 hours a week is a good amount of study time for one subject and should be enough to comfortably pass. That could me made of, say, four 1.5 hour study sessions during the week and two 2-hour sessions on the weekend. Vary this amount if you are fast or slow when it comes to academic learning.
2. Will My Productivity Stay Strong?
A concern many people have about studying is the impact on job performance. Can you study for an MBA degree and still keep up at work?
We just discussed the time commitment involved. If you do an MBA online and part-time, you should be able to easily fit study into your weekly schedule without impacting work hours. Bear in mind that modern online MBA programs are flexible. You can choose when and where you study.
Students like the flexibility that online MBA courses provide where they don't have to come to class at a fixed time and can go through the material on their own schedule.

Princeton Review
You can also expect some immediate productivity gains. A good MBA program connects study with your professional experiences. You should be able to relate what you are learning to your current job and improve how you perform your duties.
But it might be a different story if you do an on-campus MBA or take on a full-time study load. Then, you'll probably have to negotiate with your supervisor for reduced hours.
3. Can I Afford the Costs?
MBA degrees can get expensive if you're not careful. Fees are in the $80k – $100k range at around a dozen Australian business schools. And the salary cost can be even greater than this if you choose to study full time at a campus.
Thankfully, though, online MBA programs are relatively cheap and can be completed while working. Fees for good quality online MBAs start at around $35k in Australia.
Domestic students can also access FEE-HELP government loans, meaning zero up-front costs. And with double-digit percentage salary increases from an MBA, most graduates can pay back loans without impacting their lifestyle.
You may be even able to get your employer to cover the fees in part or in full. Some strategies to win funding include: committing to stick with the company, securing informal buy-in for your study proposal and articulating the benefits clearly.
4. Are There Tangible Benefits?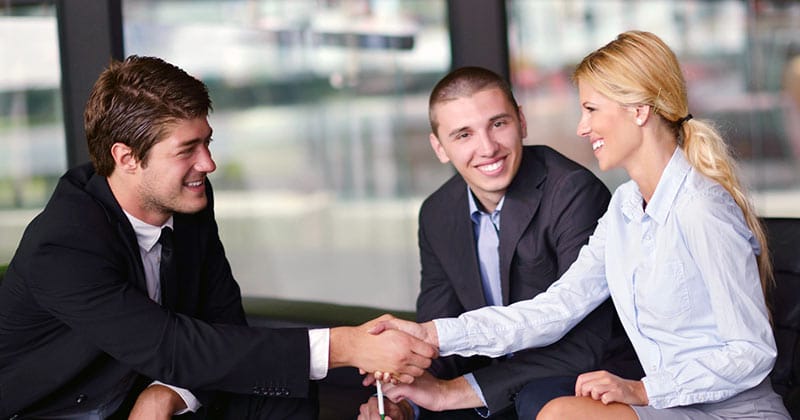 To be confident about a decision to do an MBA degree, you should have tangible benefits clearly in your mind. You don't want to find yourself one day after graduation with a nice piece of paper in your hand but with your life and career otherwise unchanged.
An overall skill benefit is something you should definitely see yourself achieving and capitalising on. MBA programs teach the principles and practices of good leadership. They also cover business topics such as marketing management, finance and business development strategy.
Students exercise the leadership skills they will practice in business and beyond, and leave with lessons in leadership that are practical, priceless and most importantly, real.

Harvard Business School
Are there study areas where you could learn something useful for your career? Do you see yourself competing for management jobs, executive roles or consultancy contracts in the future? If so, an MBA can give you an important edge in terms of credentials and demonstrated abilities.
Are you curious about leadership, group culture, power and team motivation? In an MBA program, you examine many interesting aspects of how to get the best out of people, including yourself. Expect to gain some insights that could benefit numerous aspects of your life.
5. Have Others Done Postgraduate Study?
A question that's worth asking is whether other people, especially those who you want to emulate career-wise, have done postgraduate study. And was is it an MBA degree or other management masters?
MBAs and masters degrees are standard qualifications for senior positions in many professions. If you want a job in a particular field and at a high level, have others gotten there with the help of an MBA?
A high percentage of the CEO's of leading companies hold MBA degrees. You can look at the "About Us" section for the website of any major company. There, you'll generally find abbreviated CVs for company directors. Often, you'll find they earned an MBA at some stage of their career and proudly display it as proof of their management credentials.
6. Do I Have Professional Experience?
Unlike some study fields, you need professional experience before starting an MBA degree. A big part of the MBA learning experience is figuring out strategies to develop a business or handle difficult situations in the workplace. You need work experience to get value out of teaching in these kinds of areas.
Universities don't cover leadership and management much at an undergraduate level because it's kind of pointless. You need experience in order to imagine situations where the theory and practice you are learning can be applied. School leavers just don't have the contextual background to make much sense out of leadership instruction.
A good time to start an MBA is after you've had a decent stint in the workplace. The value of an MBA is probably greatest after you've worked on some challenging projects and encountered difficulties, whether they relate to people or tasks.
7. Can I Find Motivation to Get It Done?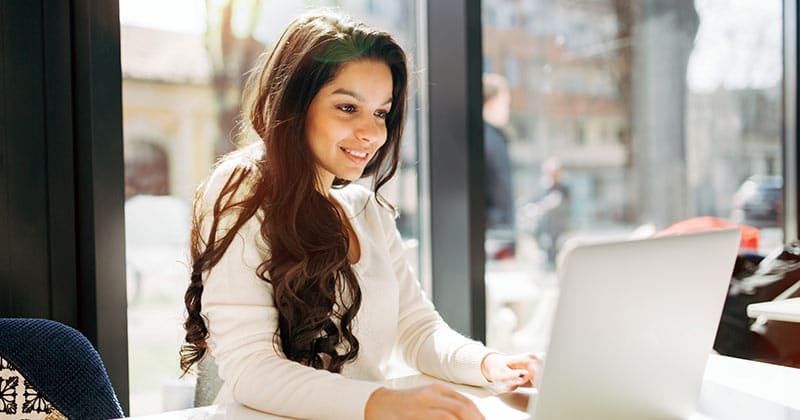 Are you motivated to study? At some stage in any education program, success depends on grinding it out. You could be tired, preoccupied or maybe you just find the particular topic boring. That's when your motivation gets tested.
You want to be motivated when starting an MBA program. Otherwise, you could struggle to learn, might find the experience unenjoyable and perhaps even drop out. Obviously, you don't want any of these things to happen.
Intrinsic motivation is the key to sustained effort. You want to find something deeper than just getting a degree and more money. The challenge of succeeding, curiosity in the subject and a desire to improve are all examples of intrinsic motivation sources.
My goal of studying the innards of business and its practice is not merely to get a good grade in the course or to impress future employers, but it is to breed my inner inventiveness in a way that will allow me to separate myself from the pack.

Justin Boldoser, Business Management student
One method online learners, and students in general, use to keep motivated is to picture their future. A future vision is something anyone can create with a little effort.
Spend some time thinking about where you will be some years after completing your MBA successfully. You could be managing a team confidently and with purpose. You might be running a profitable business. Whatever your dream, hopefully it's enough to sustain you after choosing to do an MBA.
Benefits of Studying For an MBA
An MBA (Master of Business Administration) is a advanced degree in business that is designed to provide students with a broad range of business knowledge and skills. There are many benefits to studying for an MBA degree.
Improved career prospects
An MBA can open up new career opportunities and can lead to higher salaries and more responsibilities in your current job. Many employers view an MBA as evidence of a strong foundation in business knowledge and leadership potential.
Many MBA graduates see an increase in their salaries after completing the degree. According to a survey by the Graduate Management Admission Council, the median base salary for MBA graduates in the United States is $115,000.
Networking opportunities
MBA programs often provide students with opportunities to network with other professionals in the business world, which can be valuable for building relationships and advancing your career.
Your MBA classmates can be a valuable source of networking opportunities. They may have connections in different industries or job functions and can introduce you to potential job leads or business partners.
Specialization
Some MBA programs allow students to specialize in a particular area of business, such as finance or marketing. This can help students focus their studies on a particular area of interest and make them more competitive in that field.
Among the most popular specializations today are marketing, healthcare management, human resource management, business analytics, and technology management. All MBA degrees have an emphasis on developing management skills.
Leadership skills
MBA programs routinely include coursework in leadership and management, which can help students develop the skills needed to succeed in a leadership role. Topics may include decision-making, conflict resolution, team building, and communication.
MBA programs also often require students to work on group projects. These provide opportunities to practice leadership skills such as team building, delegation, and conflict resolution.
Adaptability
An MBA can help students develop the skills and knowledge needed to adapt to changes in the business world. As the business landscape shifts, having a broad understanding of business concepts and practices can be valuable in navigating these changes.
Overall, an MBA can be a valuable investment in your future career and can provide many benefits in terms of career advancement, networking, and leadership skills.