Studying business has advantages. Here are 14 essays on the theme of Why I Want to Study Business.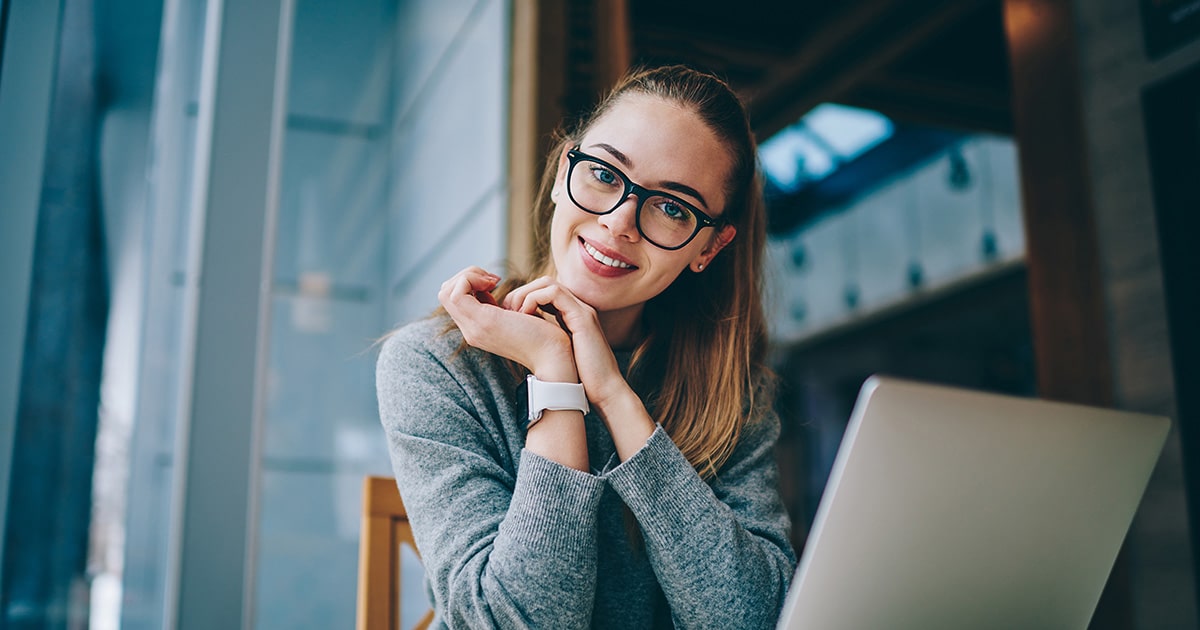 Andrew Lancaster
CONTRIBUTOR
Founder and Director of Unicurve.com
We'll let fourteen university students explain for themselves why they chose to study business. Here are some of the best essays into an essay competition on study motivation. Each business essay is from an American student who wants to complete a degree in business, business management, business administration or similar.
But first let me outline why I think business is an excellent choice for university study. These observations are based on my own Australian experiences in studying business and economics, from having recruited many business graduates into the public service, and with the knowledge gained from running a company.
Why Studying Business is a Good Idea
Business is a really solid study area. By doing choosing a business major, you'll develop skills that are relevant for almost any kind of work. And you gain a qualification that has value in the job market.
Do something useful while you figure out your career
Many business students begin their studies without really knowing where it will lead. The advantage of a business degree is that you build skills that are useful in any professional field, such as competencies in analysis, finance, planning and strategy. You also develop the ability to present different kinds of information clearly and logically.
The stats on business graduates are encouraging. Employment and early-career salaries for business graduates are competitive with vocational fields such as engineering, teaching and nursing. And business studies is a much surer bet than an arts degree for those who start university not knowing what they eventually want to do.
Be a professional or do your own thing
You can see from the Why I Want to Study Business essays that, for many, the motivation to study business is a dream to be self-employed at some stage in the future. Business students often have the ambition to be an entrepreneur or at least run their own small business.
Business can be the logical path to a range of other careers as well. You can major in a certain area within business if you want to be, for example, an accountant, banker, business manager, economist, marketing executive or stock market trader.
Become a leader eventually
At a postgraduate level, business management is the most popular area of study. In many different career streams, you eventually reach a point where further progress requires you to learn how to manage people and resources.
Dreaming of a Better Sleep
I wake up groggily and glance at the clock. I'm taken aback upon noticing the time is 8:38 PM. I'd gotten home from school and hadn't done anything other than sleep! So, I sat in bed, contemplating what to do. I could do homework or go back to sleep. (Which sounds better?!). Alas, my to-do list had just one thing: "work on my startup."
I'm 17 and trying to start my own business. The enterprise will create motorized mattress overlays to help patients in hospitals avoid health issues. I got started on it through one of my school classes and am graded on what I do, so I already had a small drive to do well.
However, my purpose behind this business is to help people. My dream to help millions of people around the world is what pushes me to work hard in every aspect of my life.
It motivates me to study, even when I can barely pull myself out of bed. My ultimate goal of helping people feel better is what drives me to sit down and get to work. I know that every class taken and every skill learned will better enable me to achieve my dream.
So, I study, even when I would rather sleep. I just think back to my purpose and realize that this dream that I have to change the world is the motivation behind every minute of studying that I do.
Liza Tarakanova
Business, Mercy College
Math and Accounting
When I first started college, I wasn't sure what I wanted to do. I didn't have a clear plan and thought I wanted to pursue nursing. But when I took the basics, I realized it wasn't for me.
I felt lost and didn't have any hope for the future. I even considered dropping out of college and getting a job instead.
My lack of focus in school reflected in my grades. Despite my doubts, my family encouraged me to continue with my education.
Taking a semester off due to financial constraints gave me time to reflect on my goals and aspirations. I got a job and worked hard, but found myself missing the academic environment.
I realized that I enjoyed learning and had a passion for math. This made me realize that I needed to go back to school and complete my education.
It took me some time, but I finally found the motivation, drive, and determination to pursue what I truly wanted. I am now excited to pursue a career in accounting. However, I also want to remember that one's job does not define them, and I hope to travel and inspire others to continue their education and not lose hope.
Jacqueline Murillo
Business, University of Houston-Downtown
Small Business Customers
Walking around my home town, you're bound to see a bunch of small businesses. These small businesses have one thing in common; they are trying to become successful.
The beginning of their success starts off with their customers. As I walk into one of these little businesses, you are greeted by the employees and immediately feel as if you are apart of their family. I see how great they interact with their customers. That is when I realize what I want to do.
I want to own a local business and have that strong relationship with my customers. That is my dream and my motivation to continue study to get my degree in business so I can be one step to making my dreams a reality.
My other motivation is my family. I want to make my parents proud since I'm going to be the first in my family to go to college. Not only would I make my parents proud but I would also be a good role model for my younger brother to continue his studies.
Diana Gonzalez
Business, New Jersey City University
Working for the Right Reason
I dream to work for a company that I can help grow and improve. Being a leader is really my strongest trait and I dream that one day I can use it to work for a beneficial company. A beneficial company to me is defined as a company that is improving the world with products or services, like creating biodegradable packaging.
My ultimate goal that keeps me going when times are difficult is that one day I can make enough to create my own scholarship or give money to a hopeful student that cannot afford college on their own. I truly value my education and it would mean the world to me if I could give this gift to someone else in the future.
Like I mentioned briefly, there is more to my education than just getting by. I want to achieve, and achieve highly, so that I can give back in the future. I am not only working toward a better future of my own, but the future of other potential students.
Eleanor Bernero
Business Management and Communication, Carthage College
Motivated by Environmental Success
There are roughly 7.5 billion people in the world today and so far I haven't felt any different than the next person, average. That being said, my greatest fear is settling for average.
As for my dream, it's to run my own company one day and then use my influence and resources to change the world's perspective about how we treat the environment. We mistreat the only home that we've ever known. My dream is to change that view, and that's what motivates me to pursue my studies and apply myself every day.
I have already begun working towards my dream. As evident through the topic of my self-selected senior project; The Economic and Environmental Advantages of Switching Branford High School Completely to Solar Energy. As I become older and more educated on the subject, I would like to start an eco-friendly company that provides environmentally responsible products.
My inspiration stems from my idol, Elon Musk. He has made such an enormous impact through his innovative mindset and technologies. In order to be able to achieve my dream, I need to pursue my studies vigorously and come out at the top of my class; only the most intelligent and dedicated individuals place themselves in a position to exact change in the world.
I will excel in my studies throughout my college education to ensure the fulfillment of my dream to be a leader in the industry of eco-friendly products and goods.
Trey Duval
Business, Indiana University - Bloomington
A future without a headset
My dream no longer includes working in a call center every holiday and weekend with escalated customers. You see that's what it use to be back when I wasn't motivated or cared to be successful, back when I was content with just doing the bare minimum and being average. I don't think one should even call that a dream but rather, just getting by which was okay with me.
It took me awhile to realize that I could do and be more, that life was full of opportunities and that if I really wanted it, it could be mine. I have dreams now and it took me a lot of realization to start working towards them.
My dream is to get my degree in Business in science. I see myself working at Sandia Labs here in my hometown of Albuquerque, New Mexico. I see myself at the labs working in a leadership position overseeing highly classified projects and groups. My goal is to be successful and I am extremely motivated on making this a reality and everyday that goes by is one step closer.
I know that a good education and degree will land me a good job in the field of my choice, doing what I am passionate and excited about along with keeping me financial stable. I find motivation and comfort that one day all this hard work will be worth it and that I will make my family really proud of me. That the struggles we are going through now are just temporary and that things will be better soon. That thought keeps me going because I can't let them or myself down.
Johanna
Business in science, University of Phoenix
Desserts and Cupcakes
I have a dream of one day owning and operating my own business. My passion lies in the food industry and I've always been drawn to the idea of running a chain of restaurants, similar to Applebee's.
To make this dream a reality, I've decided to start small and build my way up. My first step is to open a make-your-own dessert place and then franchise it. From there, I hope to expand and open multiple restaurants. Eventually, when I reach retirement age, I envision having a small cupcake shop.
I'm driven to work hard and study by the thought of decorating cupcakes in my own little shop at the age of 70. I imagine a beautiful home filled with memories and friends from work. I also think about the potential for my business to be passed down to my children or to leave a legacy for my family through its sale.
I'm determined to make my dream come true. I know that all the hard work will pay off in the end, not just for me, but for my family as well.
Brigit Blanchard
Business Administration, Youngstown State University
Restaurant Takeover
When my dad was in high school, my grandparents open a restaurant right across the old Sonic that we had in our little town. When my dad left to be in the army, my grandparents still had the restaurant running. A couple of years goes by and my dad came back to his home town but he didn't come alone. I was with him!
So when I turn 9, I started to work at the restaurant on weekends when I didn't have school and I would work during summers too. Ever since I was that age I knew that I wanted to take over the restaurant not because it was force upon me it's that I wanted to do it. I wanted to do for my grandparents.
My grandparents are my inspiration for everything. They are the reason why I am going to finish school and go to college. So that's why I want to go to college for business management so I'll know what the business needs. I know I'll go through difficult time but my grandparents well get me through those times by being there for me. So this is my essay!
Jazmin Mendoza
Business Management, Western Texas College
Communism to Capitalism
My motivation in life to succeed is my parents' story about how they moved here from the Soviet Union with nothing. They came here from Yerevan, Armenia in 1992, and now do what they need to in order to support us. My parents inspire me to do well in school so I can have a life that's better than the one they have, and allow my family to have the privileges that we never had.
The ultimate goal is to do well in my life, and I want to be able to provide my parents with whatever they need after they retire. My parents came and did everything that was needed in order to graduate. Now my mother has her bachelor degree in business and my father manages a fairly decent company. I plan to do more than I need and go even further than my parents did.
I want to own my own company and enjoy life to the fullest. I want to always be there for others if they need me. Even if my parents never had the greatest financial status, they were able to always help the people that needed it. I was raised to not be a selfish person and I intend to continue to be like that. Whether it's for my future children, or my friend, I want to be able to help that person. That is my drive.
Haik Kolsuzyan
Business Management, California State University Northridge
Building Success
Large. It must be huge! Influential, astounding, connects human beings. My business can not be ordinary. It must be relatable, but also innovative.
How will I achieve such a feat with so many adjectives attached? I must be able to provide both goods and services, I can not be just another money machine. I must understand the concepts of business from the inside-out, not just so that I can create a successful business but so I can introduce new ideas into the management of a business.
If I can learn what most businesses do and how they are successful, I can build off of that to create a business truly unique in its style and class. My goal of studying the innards of business and its practice is not merely to get a good grade in the course or to impress future employers, but it is to breed my inner inventiveness in a way that will allow me to separate myself from the pack.
I do not want to be ordinary, I want to stand out. I want to force others to be intrigued by my style of going about things, and I want my style to reek of success. This is why I will study hard and why I will persevere when the going gets tough. I want to be original.
Justin Boldoser
Business Management, Ohio University
The Economics of Happiness
Self-interest determines human behavior. This mantra is repeated over and over by economists, but what if self-interest was no longer equated – as it so often is – with selfishness? What if self-centered aspirations could be replaced with a yearning to help those in need?
While living abroad for several years, I saw first-hand the tragic consequences of authority corrupted by greed.
When those who lead consistently act to secure their own self-interests, a culture of egocentrism and distrust begins to be instilled in society. The sad result, which I saw far too often, was a people vainly striving for happiness from within that could only truly come from looking outside themselves.
As I observed these things, a dream began to form. A dream to change the stereotypes of greed and ambition that surround the world of business, which I wish to enter.
My dream is to become the type of leader in business who cultivates an atmosphere of giving instead of taking, of helping rather than hindering. If the activities from which individuals receive the most satisfaction could be those of altruism, suddenly self-interest, which seems to guide human behavior, becomes synonymous not with selfishness, but selflessness.
As I struggle to grasp basic economic principles and decipher graphs of supply vs. demand, I am driven by this idea of changing people's very disposition — helping them find happiness, while also being a force for good in a world that so desperately needs it.
Joshua Mortensen
Economics, Brigham Young University - Provo
A Simpler Life
Three years ago, two hours before the new year was brought in, my friend and I formed our dream job. We wanted to open a bookstore cafe.
The following year, I researched bookstore cafes and my friend drifted from the dream. Surprisingly, I held on.
Normally, I would flit from the idea of one occupation to another; however, after this idea was formed, I could not let go. I made plans as to what kind of ambiance my bookstore cafe would hold to what kind of foods and beverages would be sold, even to what would happen with leftover food.
Eventually, I put the dream on hold to try and find a prestigious occupation that would make everybody around me happy. No matter what, though, I always come back to the idea of owning a bookstore cafe. Owning a bookstore cafe combines my passions of business, helping others, and books.
During that year of research I did, I realized just how much people can be helped with such a simple business. The unsold leftover food would not be thrown away and wasted; I would instead take the leftover food to the homeless. I could hold poetry and music nights to help those who dream of being writers and musicians. I could steer a person toward a life-changing book.
There is so much potential behind owning a bookstore cafe, and I know that no matter what, this will always be my ultimate motivator in my studies.
Catherine Kamerick
Business, Undecided
Entrepreneurship Is My Dream
I am excited about the next phase of my life. However, others who have graduated before me have shared that college can be difficult at times. I know I am going to have to work extremely hard over these next four years if I plan to accomplish my professional dream.
I have been raised in a home where my father owns his own business. As I prepare for college, it is vital that I keep my eye on the prize.
I want to own and operate a Chick-fil-A restaurant. During high school, I have been fortunate enough to work for this impressive company. It is a company that is respected in the community and emphasizes philanthropy.
I have dreamt of owning my own store as it is a company that strives for excellence. It excites me to think I will be a part of a company that offers an outstanding product.
I view my future career as an important aspect of my life. I want to work in a place where I know I will thrive. Keeping my eye on this goal will help me overcome the difficult times I will face while in college. Each day I will give my all to my academics knowing that my goal is something I can and will accomplish.
Carson Jacob Borders
Business Administration, Lee University
Marketing Exec and More
When someone is in high school, they learn many things. If there is one thing that I learned, it is that grades and meeting one's goals comes at a certain price. Sometimes, that price is missing out on things that others get to do. Studies, meaning grades and achievements, do not come at an easy price.
In order to achieve your goals, you need determination. So one may ask, "what is your goal?" I would tell them, "my goal is to become a marketing executive, wife, and mother." My dream is to be in the board rooms, making decisions, all the while having a successful family, and a husband who supports me in all that I do.
When I think back on my life, in 50 years, I am not going to be thinking and wishing I had done more. Because, I will have accomplished my dreams, and have my grandchildren running around in my living room while I think of how I accomplished my dreams.
Now, I know that doing these things may seem as though they are easy to do, however, I know that they will take determination in order to succeeded. Success is not an easy accomplishment. However, my dreams are my dreams, and I will reach them, no matter the cost.
Leah Carothers
Managerial Marketing, Kent State University